When the Spider-Man Marvel Legends SP//DR Series unexpectedly went up for pre-order yesterday–just a week after the X-Men Legends Apocalypse Series–I half-joked that perhaps we'd be seeing the Marvel Legends Venom Series go up for order this month too. Well, it turns out that I was more prophetic than I knew, because the Venom Legends Series with Carnage, Spider-Ham, Monster Venom, Typhoid Mary and more is now up for order!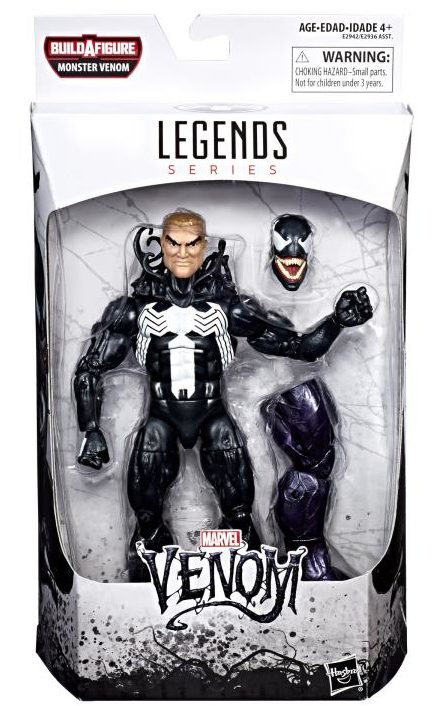 The Venom Marvel Legends Series Case Ratios are as follows:
(2) Venom w/ Interchangeable Eddie Brock Head
(2) Carnage w/Interchangeable Cletus Kassidy Head
(1) Spider-Ham w/ Pork-Grind Head for the 6″ Venom Figure's Body
(1) Scream
(1) Typhoid Mary
(1) Poison
Build-A-Figure: Monster Venom
Thankfully, for the third consecutive series Hasbro has hit the nail right on the head by double-packing the two characters that absolutely NEED to be two-per-case: Venom and Carnage. It would have been nice to get an extra Spider-Ham in each case as well, but ultimately Venom and Carnage are on a whole other level of popularity from every other characters in this series. Nice work, Hasbro!!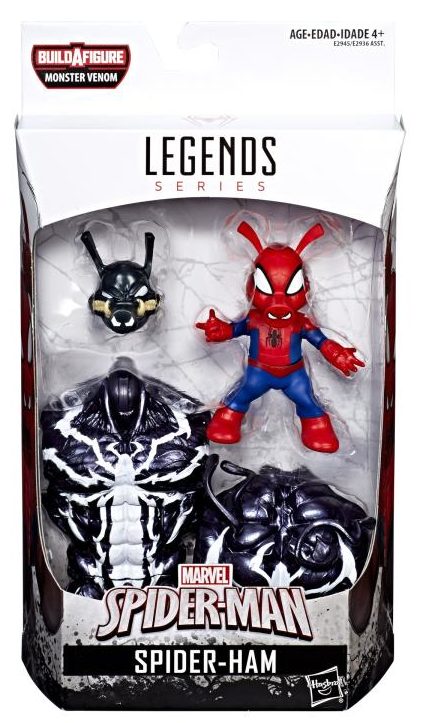 That extra basic Venom figure that comes in every case is actually even more worthwhile than usual, as it's confirmed that the Pork Grind head that comes with Spider-Ham is compatible and meant to attach to the regular Venom figure. It's not impossible that the Pork Grind head may work with the Monster Venom Build-A-Figure as well, but I don't think it's very likely that it'll work smoothly if it does.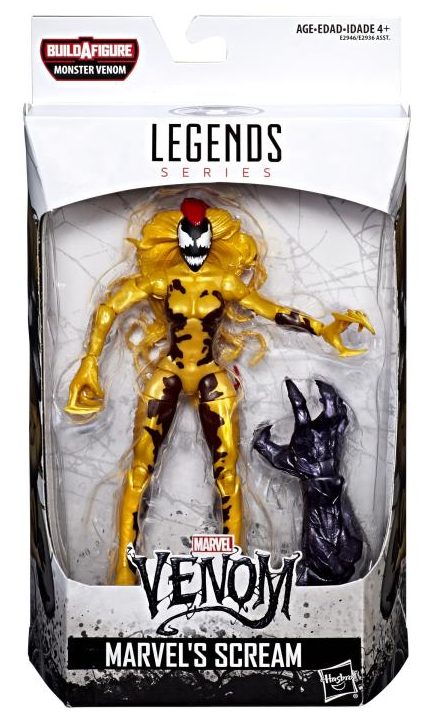 Scream looks awesome to me, even though I wasn't blown away by her sibling symbiote Lasher when I reviewed him last month. I would love it if Hasbro decided to knock out the other three Life Foundation Symbiotes to complete the family, though!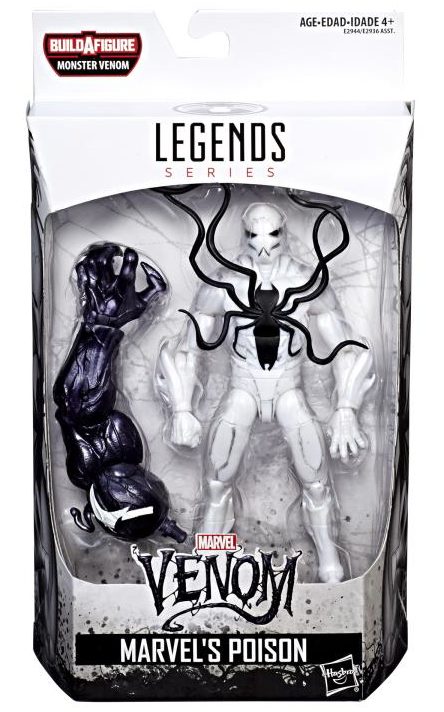 Meanwhile, the most "modern" figure in this series is definitely the recently-created Poison. The Poisons are a race of symbiote-eating natural predators, which is pretty dang scary. I haven't read much with the Poisons and have no personal attachment here, but I do love the color scheme of the Marvel Legends Poison figure–and more importantly, need it for the left arm of the Monster Venom Build-A-Figure.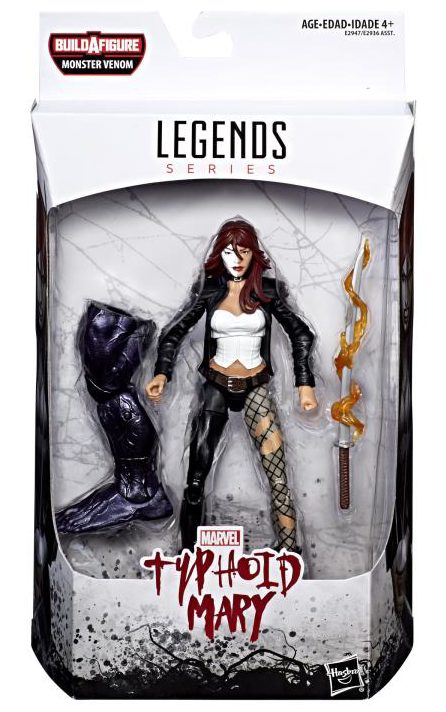 Marvel Legends Typhoid Mary was just revealed a couple weeks ago, and now she's already packaged and ready to release in the next 1-2 months! Using the new flame effects piece on her sword was brilliance, and her logo looks wonderfully wicked on the packaging. Typhoid Mary doesn't make a whole lot of sense in this series, but the toy looks great nonetheless.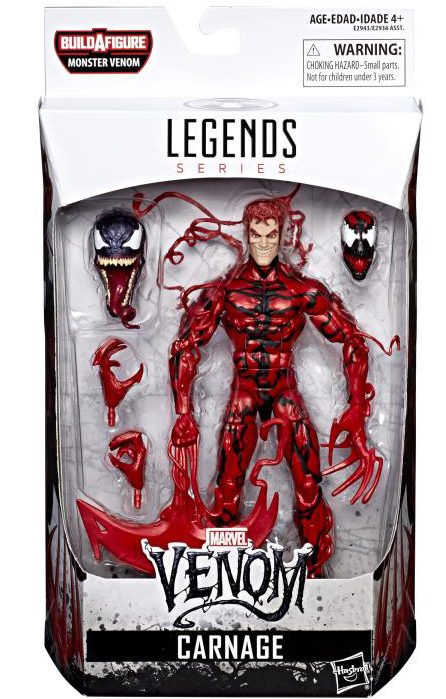 The Marvel Legends Monster Venom Series is now up for order, and is scheduled to be released in late July/early August 2018. With the off-the-charts popularity of symbiote action figures plus the incentive to build the huge Monster Venom Build-A-Figure, I think this set may actually have a pretty fair chance of challenging the Apocalypse series as the fastest-selling wave of 2018!
What do you think of this third wave of Marvel Legends 6″ figures to go up for order this month, Marvel collectors? Are you planning to pick up the whole series to build that Thunderbolts-styled Monster Venom, or just grabbing a couple characters that interest you? And how do you feel about this rapid pre-order schedule by Hasbro–are all these waves going up for PO this close together just too much for your poor wallet to handle?
The post Venom Marvel Legends Series Up for Order! Carnage! Spider-Ham! appeared first on Marvel Toy News.