Monogram shares a look at come exciting new holiday releases! Hot on the list are a slew of new Star Wars figural PVC banks! Fans can loo forward to a new bank of The Child, to be joined by the Mandalorian himself, Din Jarren, in December, and th galaxy's most notorious bounter hunter Boba Fett in January!
Other fun items include Holiday Harry Potter, Star Wars bag clip assortment and characters from The Mandalorian in plush form!
Collectors should be on the look out for these great items at their local gift and specialty stores soon. The Mandalorian plush blind bags, in particular, will be available at Target stores this January!
Fans can follow Monogram on YouTube, Facebook, Twitter, and Instagram!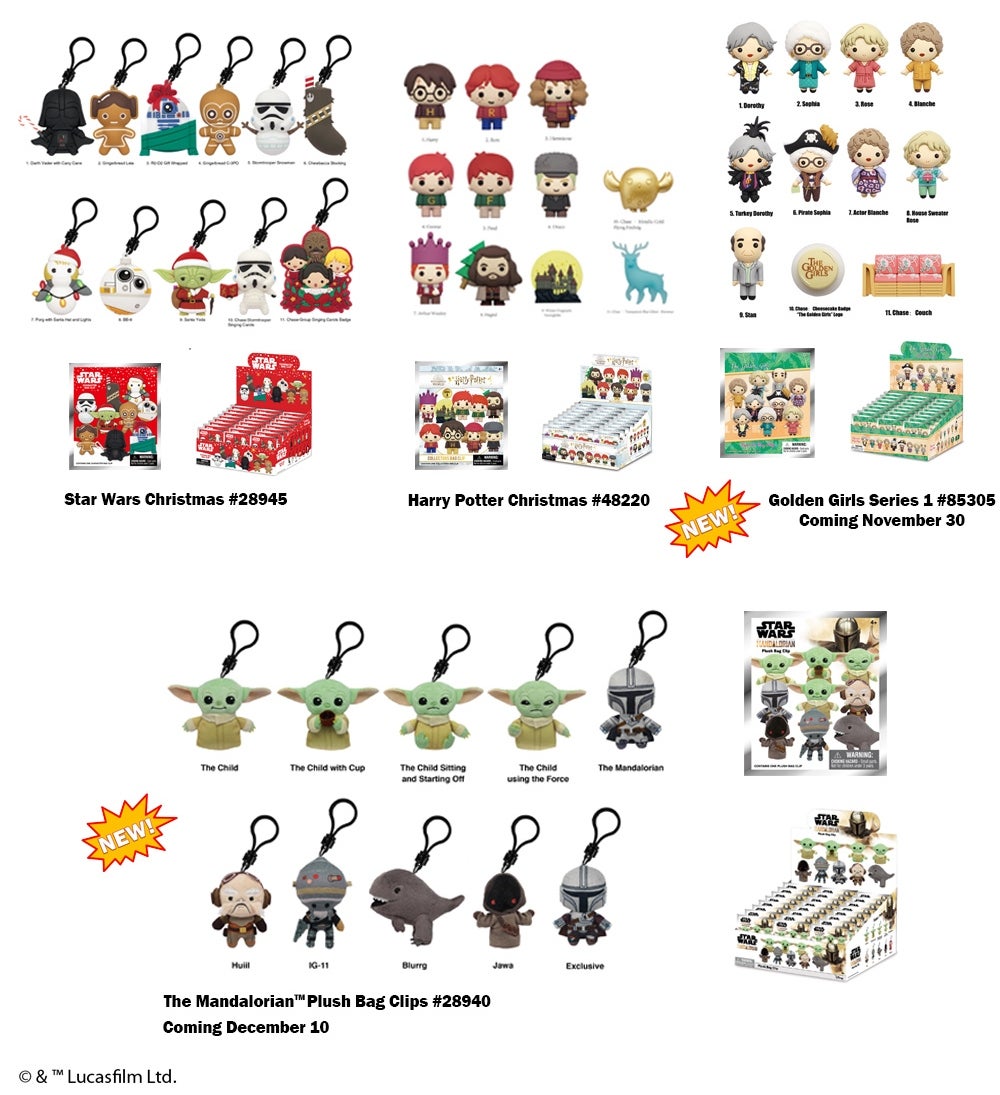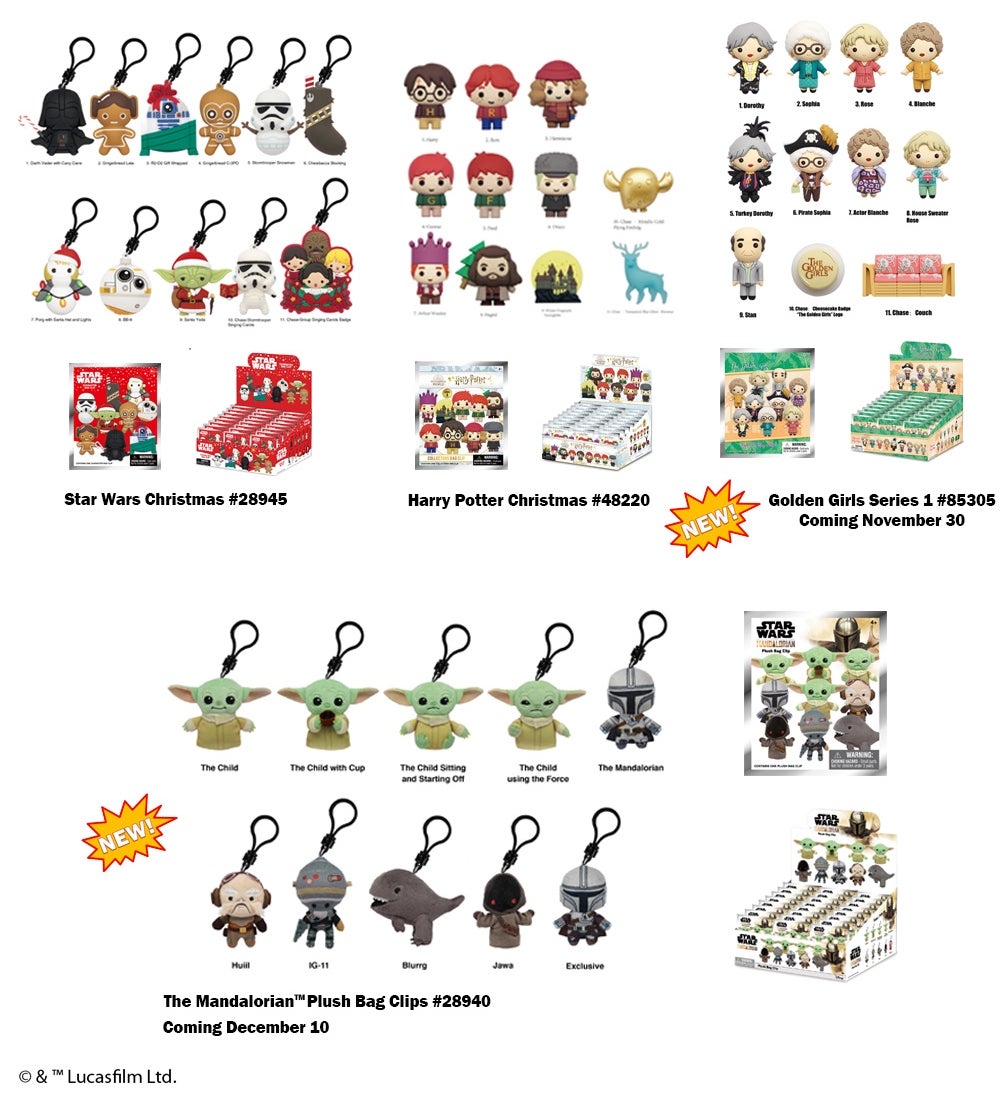 ---