Following DJ Soundwave's epic performance (see our story HERE), Autobot Bumblebee steps up to the turntable with the latest Mighty Jaxx and Quiccs Transformers collaboration!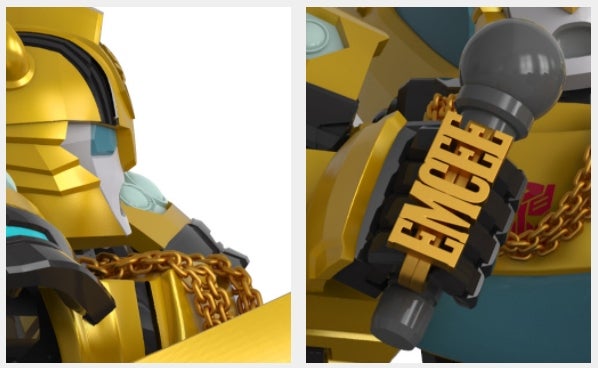 Spitting the most fire robot flow, Bumblebee takes charge of the stage and shows Soundwave who is the true master of the Party Night stage. With his extra shiny metallic sheen, all eyes and ears are on Bumblebee as he commands the stage with his mic and bling. Continue the Transformers rave with the one-and-only Bumblebee!
Limited to only 500 pieces, the 6″ tall x 8.5″ wide Vinyl Art Toy is available for pre-order now through mightyjaxx.rocks. Transformers x Quiccs: Bumblebee is priced at $249.
---