Today, Hasbro announced an all-new TRANSFORMERS figure – Sideswipe and Maximal Skywarp – available for pre-order on Amazon.com now!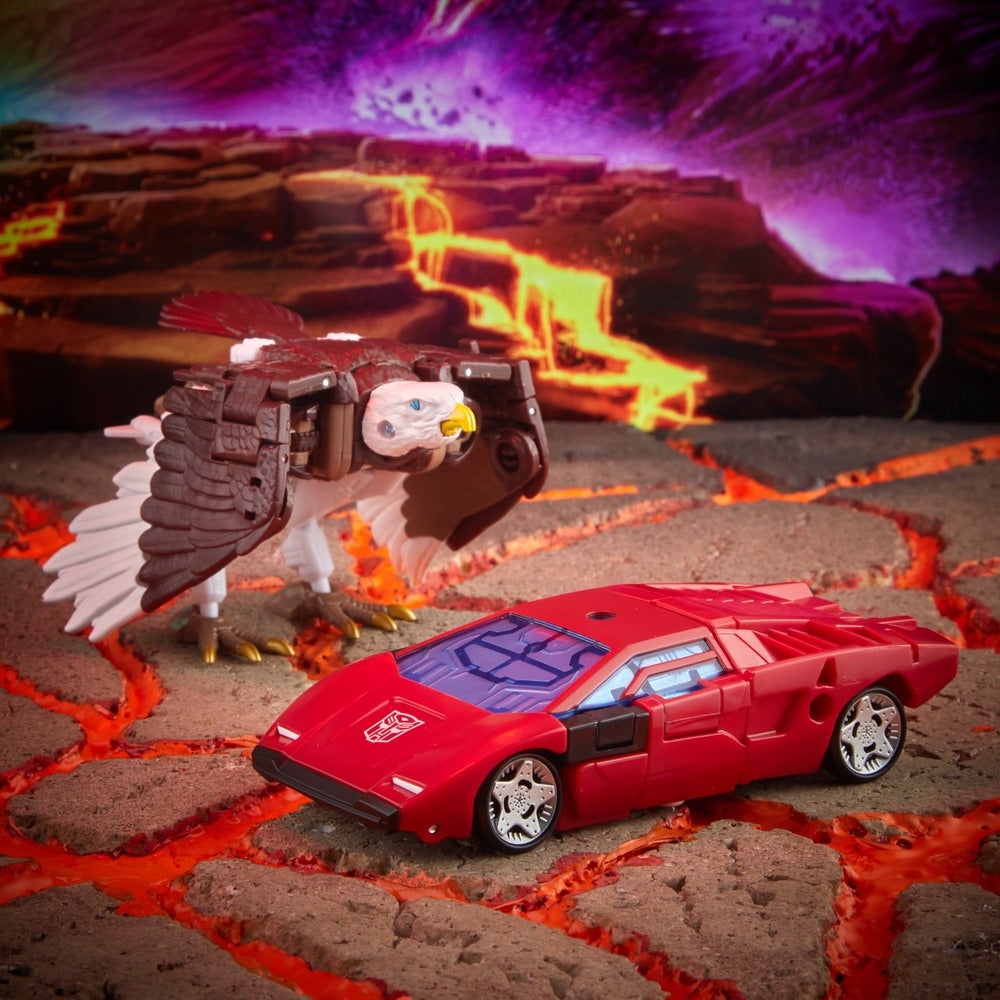 Transformers: Generations War for Cybertron: Kingdom Battle Across Time Collection Deluxe WFC-K42 Sideswipe and Maximal Skywarp
(Ages 8 and Up / Approx. Retail Price: $44.99 / Available: November 1, 2021)
The Deluxe WFC-K42 SIDESWIPE and MAXIMAL SKYWARP Battle Across Time Collection includes a G1-inspired SIDESWIPE figure standing at 5.5 inches tall that converts from robot to sports car mode in 16 steps and a Beast Wars II-inspired MAXIMAL SKYWARP standing at 5.5 inches tall converts from robot to bald eagle mode in 22 steps. The figures come with a shoulder cannon, blaster and 2 Photon blaster accessories.
The Battle Across Time Collection allows fans to experience the clash between G1 and Beast Wars with MAXIMAL and AUTOBOT team-ups! With SCORPONOK in pursuit, SIDESWIPE and SKYWARP must team up to keep the DECEPTICON-PREDACON threat at bay. Each Battle Across Time pack features exclusive art that creates an epic battle scene when combined (each sold separately, subject to availability).
Beastify the battlefield! Worlds collide when the MAXIMALS and PREDACONS join the fight, coming together with the AUTOBOTS and DECEPTICONS in an epic battle that will alter their destiny forever. Adult fans nostalgic for the original TRANSFORMERS animation and kids discovering classic characters for the first time can share and experience exciting play patterns for all generations.
---
We are committed to finding, researching, and recommending the best action figures and collectibles. We earn commissions from purchases you make using the retail links in our product reviews. Learn more about how this works.
[See image gallery at www.figures.com]
---