At a loss on what to gift your friends and loved ones this holiday season? Our Toynk Toys 2020 Black Friday Gift Guide has you covered!
While waiting for Toynk's upcoming Black Friday Sale, gobble down these great gift-giving ideas: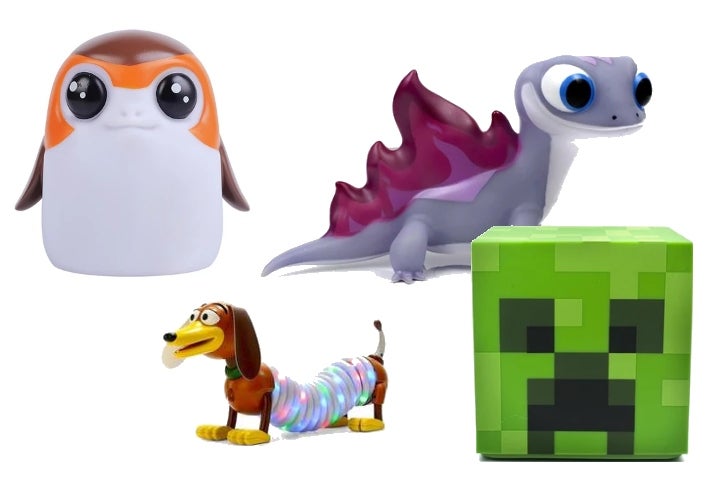 MERRY & BRIGHT
Want an affordable stocking stuffer? Toynk.com has you covered with a variety of fun figural mood lights starting at $12.99 – all with FREE SHIPPING! There's something here for everyone, including popular licenses Disney, Minecraft, Super Mario, Star Wars, Harry Potter, and Marvel. Highlights include their Sandworm from Beetlejuice, Bruni the Salamander from Frozen 2, Oogie Boogie from The Nightmare Before Christmas, Creeper from Minecraft, and Slinky Dog from Toy Story.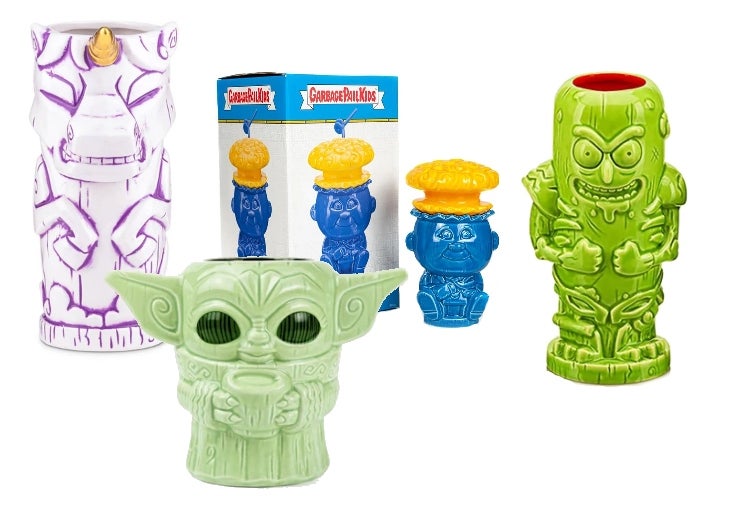 HOLIDAY CHEERS

Geeki Tikis is the only line of drinkware that combines pop culture's most beloved characters with the unique stylization seen in traditional tiki culture. Toynk.com fully embraces this tribal fusion of licensed characters with an entire range of Geeki Tiki mug offerings. From fantastic mythical beasts, classic trading card characters, terrifying horror movie villains, to sci-fi greats from a Galaxy Far, Far Away, there's bound to be a Geeki Tiki mug that speaks to your fandom.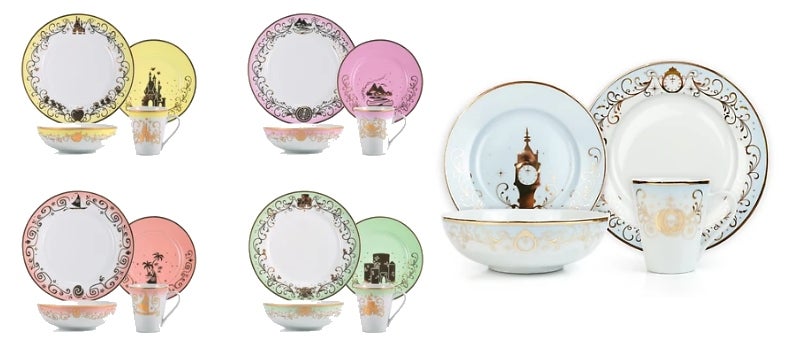 FESTIVE FEASTS

Who doesn't like eating food? During these trying Covid lockdown days, it's one of the highlights of my day – whether it's a warm home cooked meal or Grubhub fast food delivered to my door. For the foodie in your life, Toynk seeks to enhance your dining experience with enchanting Disney Princess Dinnerware Sets. All your favorite animated beauties are represented – from Moana, Pocahontas, Merida and Snow White to Ariel, Belle, Cinderella, and Jasmine. Featuring charming character themed color paletts, whimsical, yet sophisticated design and premium ceramic construction, these dinnerware sets are sure to turn any food placed on them into a magical meal!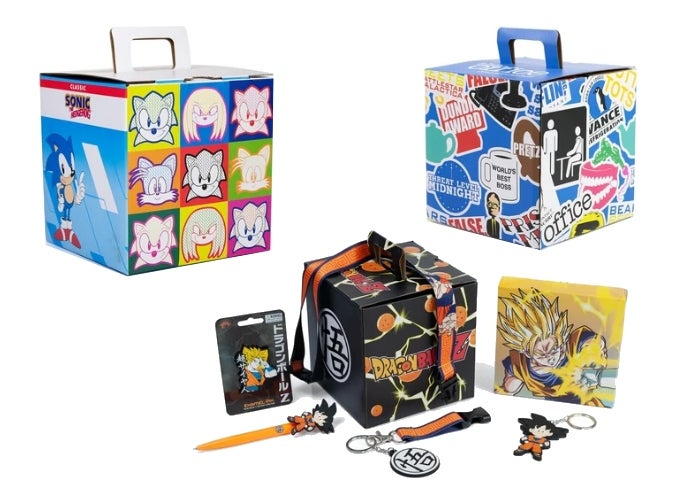 SEASONAL SURPRISES

So you know a geek and know what they like, but are unsure of exactly what they like? I get it, collectors can be picky people. It is especially frustrating for those not in the know on what to get the fan with everything. For those unsure of a gift idea, try out one of Toynk'sThemed Collector Boxes! These cool curated pop culture boxes contain five themed collectibles. Each colorful fandom-inspired box includes fun items such as wall art, lanyards, pens, keychains, enamel pins, and more. Better yet, it's the gift that wraps itself! Each themed box not only acts as fun packaging for the goodies inside, but it also makes for a fun collectible on its own. Featured box fandoms include Dragon Ball Z, Naruto, The Office, and Sonic the Hedgehog.
---