The time has come to celebrate Marvel Studios' newest Disney+ series Loki with the latest installment in Toynk's Free Pin Program. Get into some mischief with master manipulator and expert trickster Loki with the new Toynk Exclusive Marvel Loki "BELIEVE" Limited Edition Enamel Pin – FREE with $50+ Toynk.com purchase!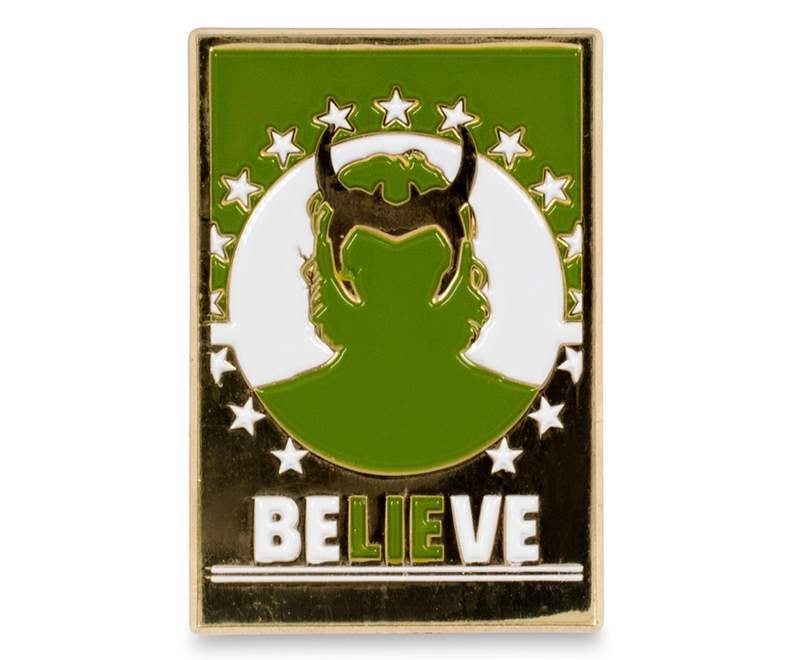 After the events of Avengers: Endgame, Loki is once again back to his usual mischief. This time around, he has sent the timeline into chaos and gets wrangled up by the Time Variance Authority.
The original character design of the Toynk Exclusive Marvel Loki "BELIEVE" Limited Edition Enamel Pin will make you "BeLIEve" in the trickster god, featuring Loki's silhouette and his signature horned helmet. The gold plating is a fitting design for Asgardian royalty… and cunning tricksters burdened with glorious purpose. Measuring approximately 1.5 x 1 inch, this enamel pin is the perfect size for collecting, displaying, and/or wearing.
Bring Marvel's popular anti-hero to your timeline with the exclusive Loki collector pin. Use the secure rubber backing to display the enamel pin on your everyday wear, including a jacket, bag, corkboard, or TVA prison suit for a timely look. That will do the trick! The pin retails for $12.99.
Only 1,000 copies of this officially licensed Limited Edition Toynk Exclusive Enamel Loki Pin are available. Get yours FREE today with a purchase of $50+ or more on Toynk.com.
---