Just when I thought I had exhausted my supply of Diamond Select Toys photos from New York Toy Fair 2020, the announcement of the Black Widow Minimates for the new movie reminded me I needed to jump back and talk about the new Minimates reveals that premiered at Toy Fair last month! So all in one shot, let's check out the upcoming Marvel Minimates, including the Series 80 Spy-related characters, Series 81 Dark Phoenix figures wave, and the Walgreens exclusive Minimates for the Black Widow movie!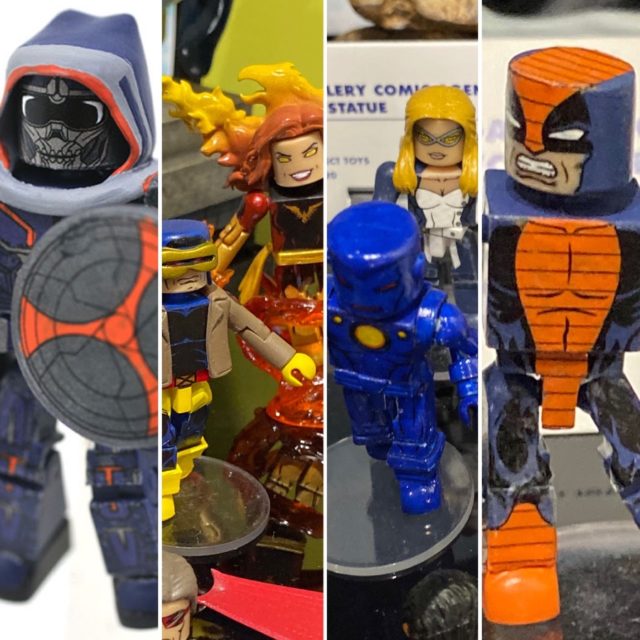 While there's an increasing number of large Marvel collectibles to check out each year at the Diamond Select Toys booth at New York Toy Fair, that doesn't mean that the long-running and much-loved Marvel Minimates series is getting the shaft!
Two all-new, never-before-seen waves premiered at the event, which I think will put smiles on the faces of X-Men fans, Avengers fans, and even niche character fans!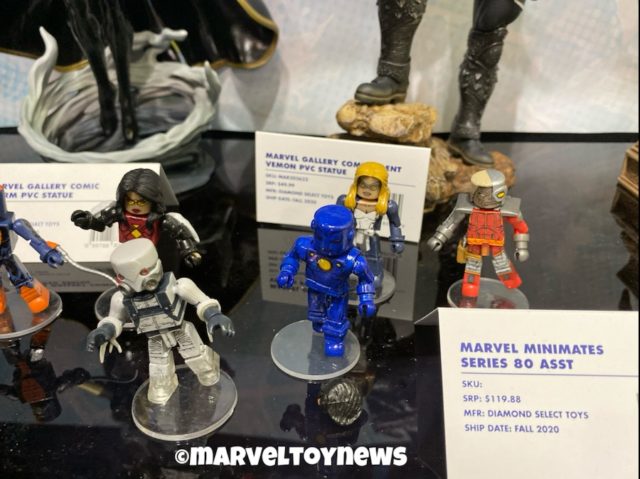 Marvel Minimates Series 80 is themed around stealth/spy-related characters, and will include the following six figures:
Mockingbird
Stealth Iron Man
Ghost
Deathlok
Constrictor
Spider-Woman (Marvel NOW)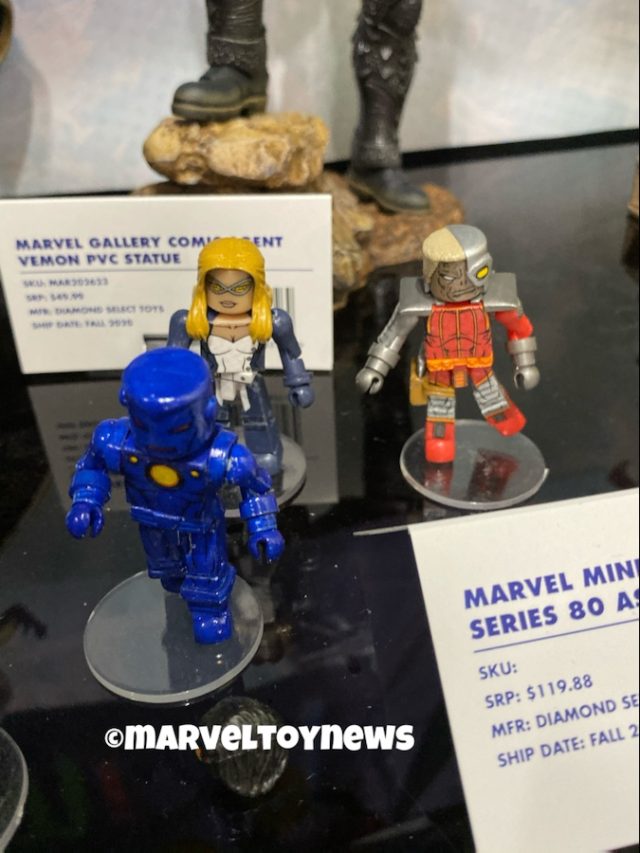 This is a bit of an eclectic wave, but it has some can't miss characters in it that I think a lot of fans are going to find it hard to resist.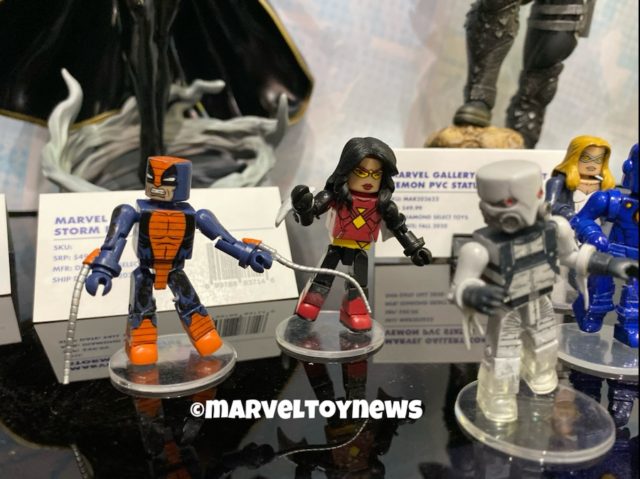 Given the hundreds and hundreds of characters that have been captured in Minimates form at this point, I was actually a bit shocked to realize that I don't own Minimates figures of Constrictor, Ghost, Mockingbird or Deathlok–because they've never been done before! That's a real surprise, and I'm psyched DST found a theme that could encompass all those characters.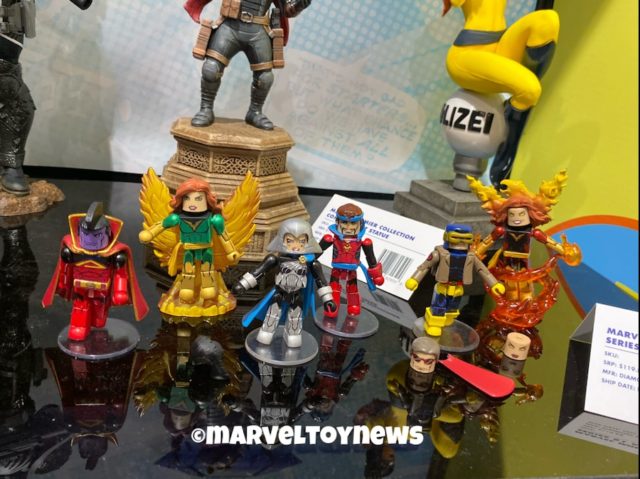 Meanwhile, Wave 81 dips into the classic X-Men bag once again with some Dark Phoenix Saga figures that are going to fly out of inventory:
Phoenix (Green)
Gladiator (Shi'Ar)
Corsair
Empress Lilandra
Cyclops (Classic)
Dark Phoenix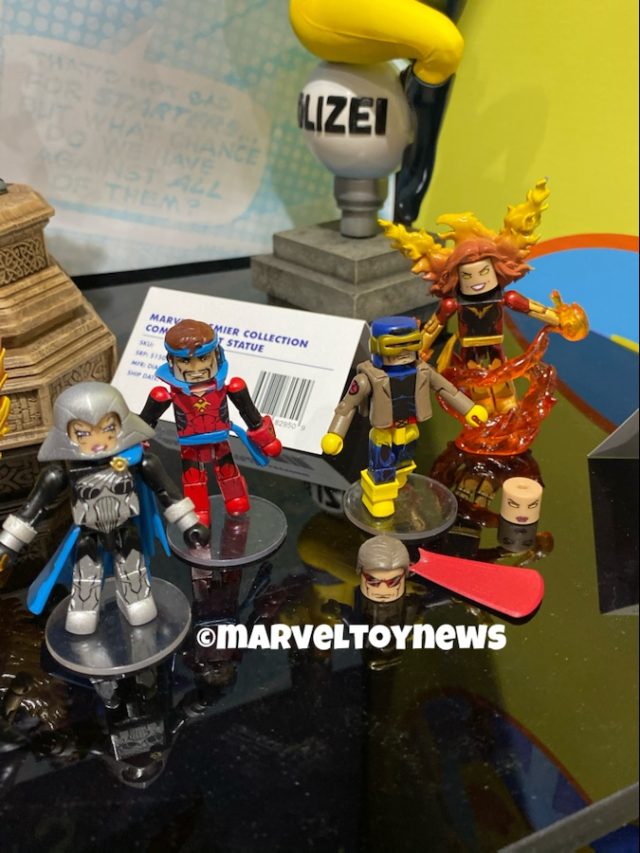 I know many collectors have been pining away for an official Lilandra Neramani figure–especially after the alternate Lilandra head includes with the Marvel Legends Mystique Walgreens exclusive–so this is another great example of Diamond Select giving the fans what they want.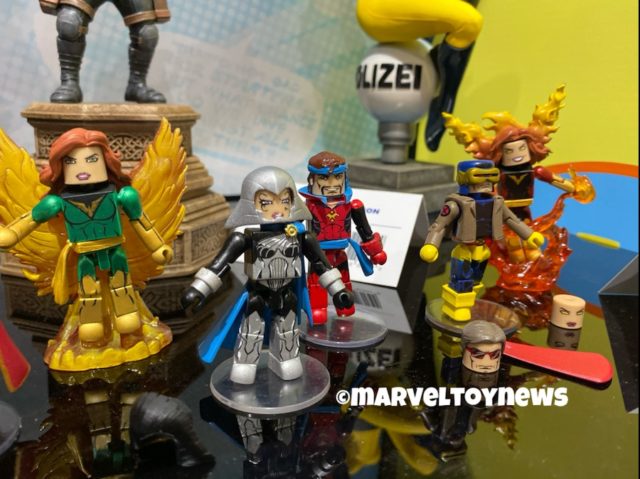 Phoenix and Dark Phoenix are perennially popular characters that always fly off store shelves in any form, as is Cyclops in virtually any costume.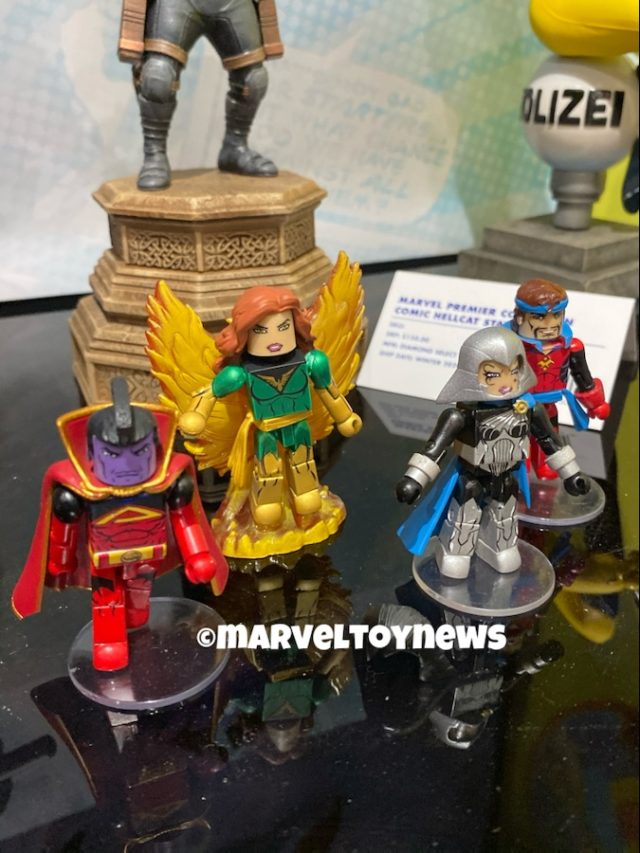 Minimates Corsair and Gladiator round out the set nicely for X-Men collectors. I wouldn't imagine we'll see the remainder of the Starjammers anytime soon (or ever), but it's nice to get Cyclops' dad in figure form from any company for the first time in many, many years!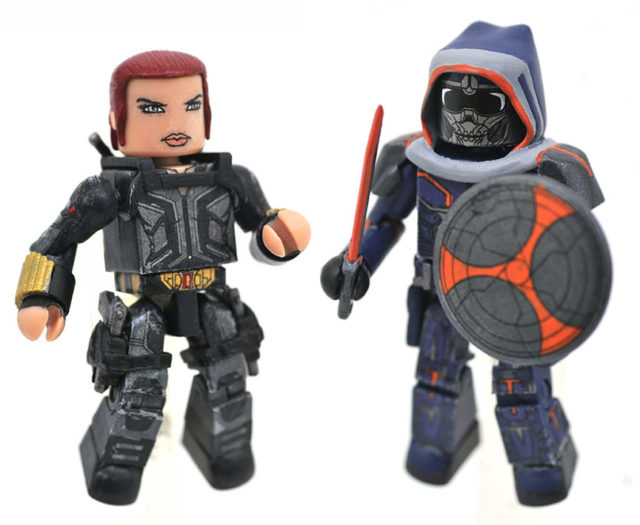 Finally, we've got the Walgreens exclusive Black Widow Minimates! Although these have only been officially announced a few days ago, they've actually already started to appear in some Walgreens stores–so if you're interested, definitely start checking your local Walgreens!
Predictably, the two two-packs from the movie include the same characters as we're getting from Hasbro Marvel Legends:
Black Widow & Taskmaster
Yelena Bolova & Red Guardian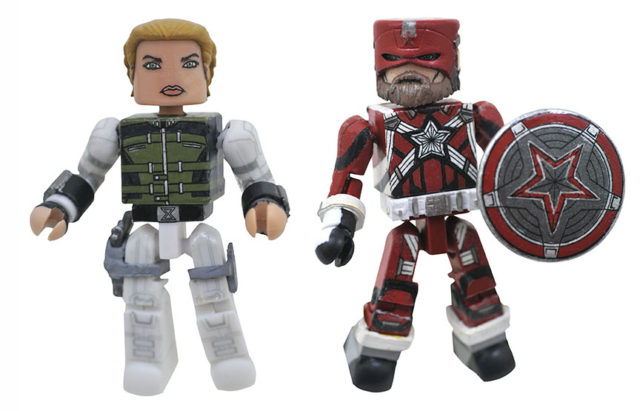 Personally, I would have mixed up those pairings and put Red Guardian with Natasha and Taskmaster with Yelena for sales purposes, but hopefully the latter two-pack of characters is a hit with fans and performs well at Walgreens stores.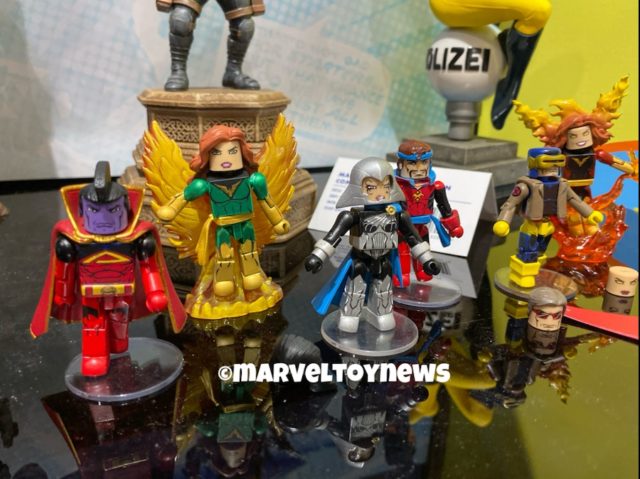 Marvel Minimates Series 80 & 81 will be available via online and specialty stores as usual, and are scheduled to be released in fall 2020. I'll post updates when each of those sets goes up for order. Meanwhile, the Minimates Black Widow packs are now appearing at Walgreens stores exclusively, so head out to your local Walgreens if you're on the hunt for those!
Any characters you're particularly excited about in this year's newly-announced assortment of Minimates, Marvel collectors? And if so, will you be ordering sets online or attempting to pick and choose your favorites from a local retailer?
The post Toy Fair: Marvel Minimates Series 80 & 81! Dark Phoenix! Constrictor! Lilandra! appeared first on Marvel Toy News.