I'm back from New York City, so now it's time to start digging deep with my Toy Fair 2020 coverage! While I talked about and gave impressions of the Avengers and X-Men Legends waves that launched for pre-orders over the weekend, Hasbro brought plenty more goodness to show at the event–including long-awaited Marvel Legends Nimrod and Old Man Logan figures, along with Old Man Hawkeye, new versions of Rogue and Storm, and more!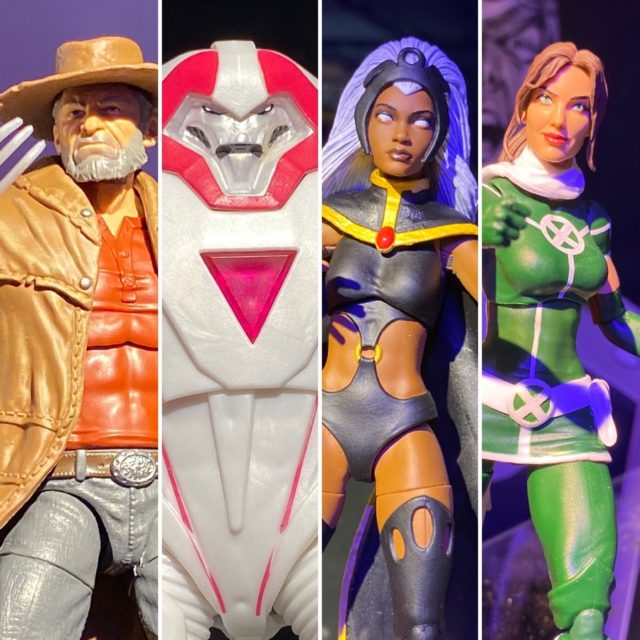 Hasbro managed to keep a decent amount of secrets prior to the Hasbro New York Toy Fair 2020 Brand Presentation, but one that they purposely let out of the bag a few hours early is one of the most-wanted X-Men villains to never before exist in 6″ figure scale form: the supreme Sentinel itself, Nimrod!
Although Nimrod was created as a character 35 years ago, he/it hadn't really been around in the X-Men comics in quite some prior to his resurgence in the House of X/Powers of X masterpiece by Jonathan Hickman last year.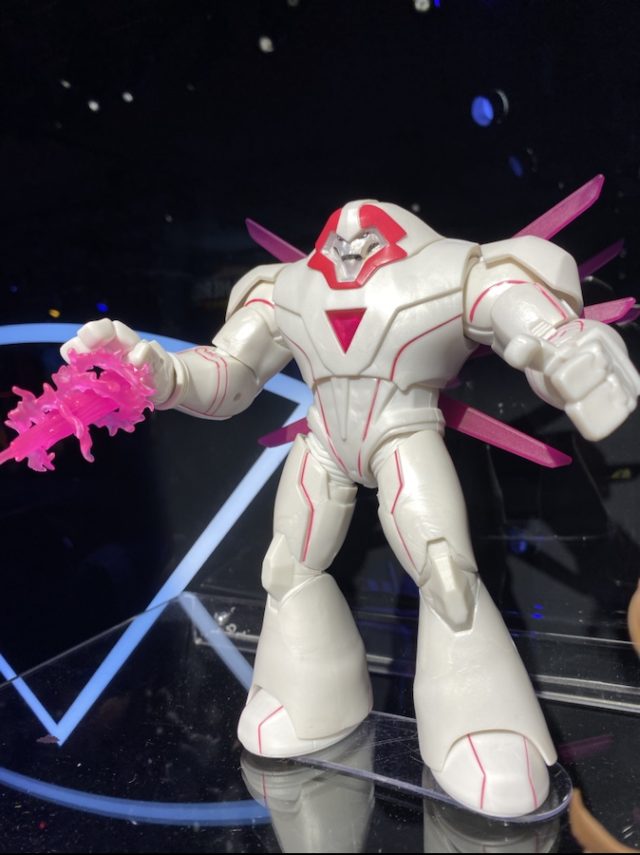 Now that the evolution of Sentinels is relevant in the comics again, the perfect time for a Marvel Legends Nimrod is here at last! Hasbro won't confirm when or how the Nimrod Legends figure will be released, just that it'll be later this year and he won't be a wave's Build-A-Figure. Very interesting…!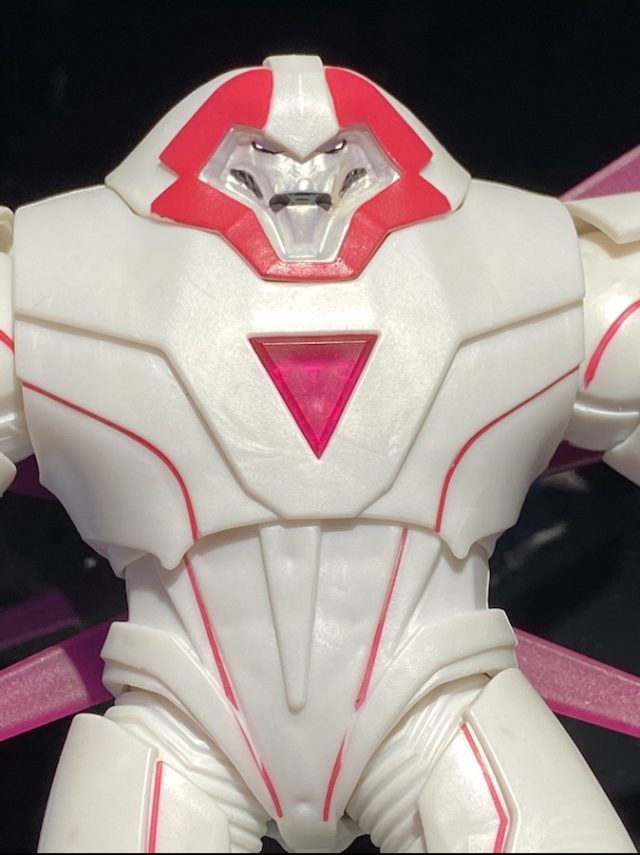 Hickman's Powers of X made me a mega-fan of Nimrod, so I'm psyched to see that the modern design has been chosen for this oversized ("Build A Figure Plus") action figure. But fear not, classic fans–an interchangeable classic Nimrod head will also be included!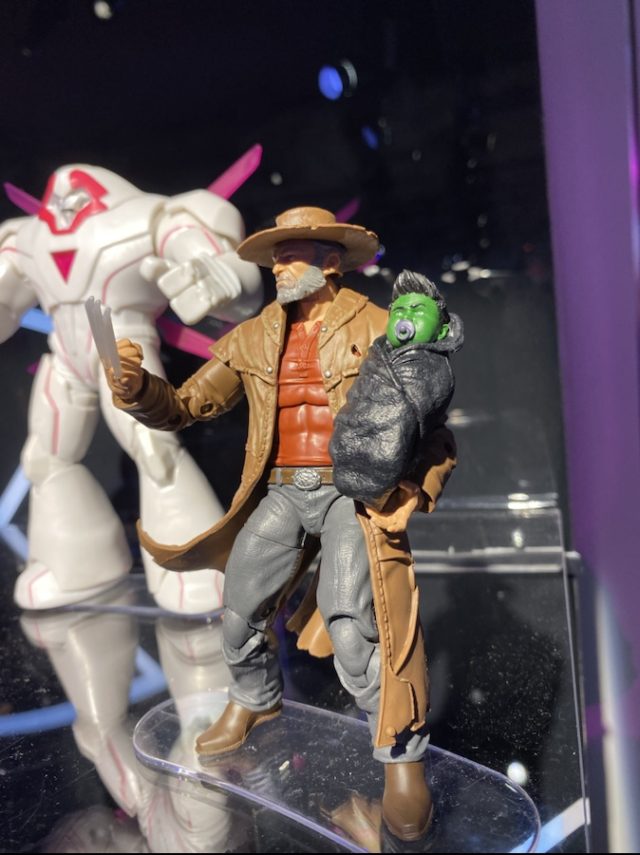 From the ever-popular alternate Old Man Logan universe, we also get 6″ Marvel Legends Old Man Hawkeye and Old Man Logan figures.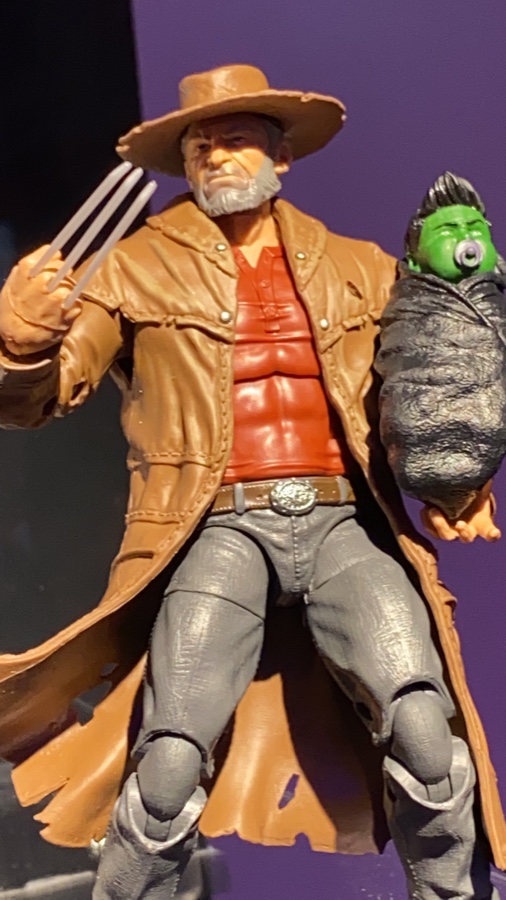 While we did get Old Logan a few years ago in the Warlock series, that version was more of a modern Secret Wars/616 version, whereas this is indisputably the original version of the character.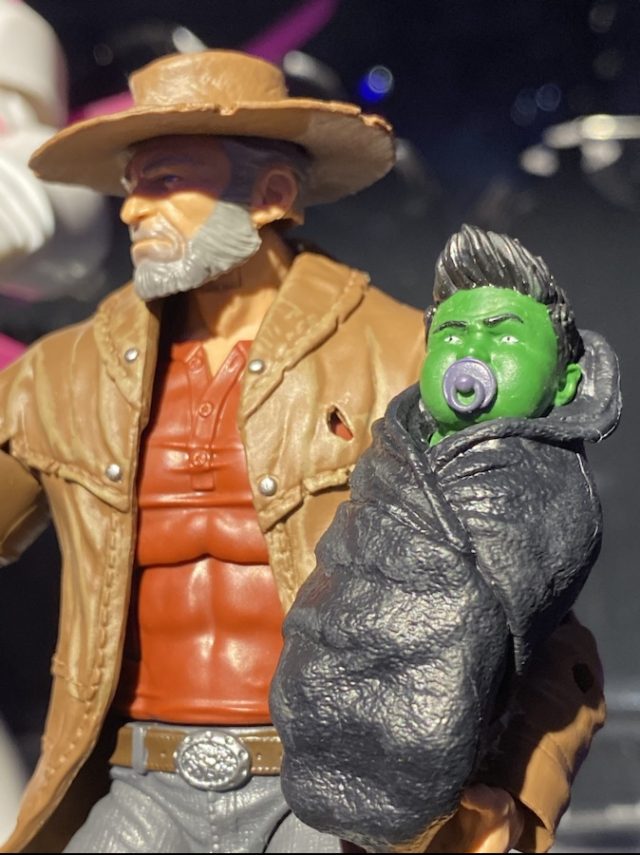 The new Old Man Logan figure comes with the original adorable green baby: a Baby Hulk figure! I loved the Marvel Universe 3.75″ version of this, and am pleased to see an upgraded 6″ version coming up.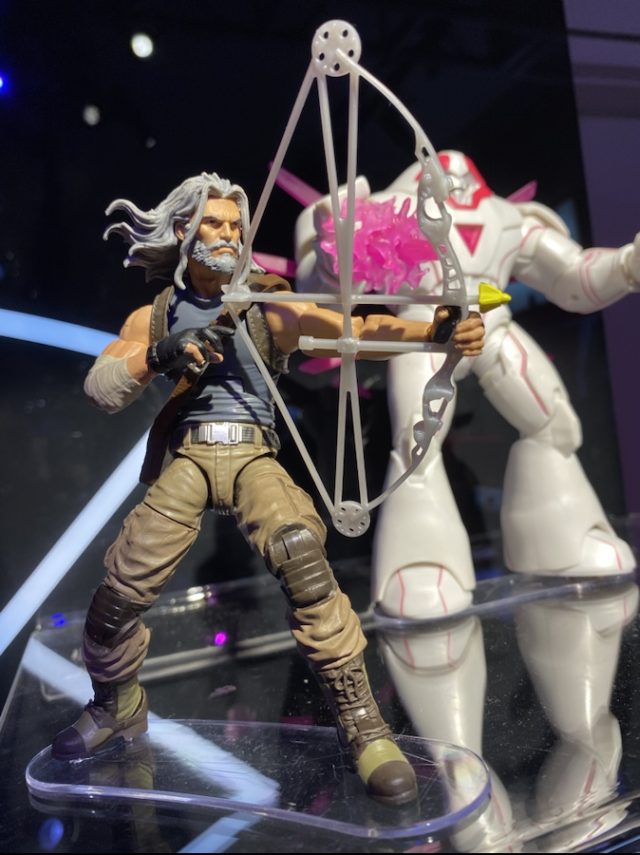 Old Man Hawkeye, well… this is not a character I can legitimately say that I care about at all, but I suppose he's a nice complement to Logan. And hey, how many viable iterations of Hawkeye are out there, really?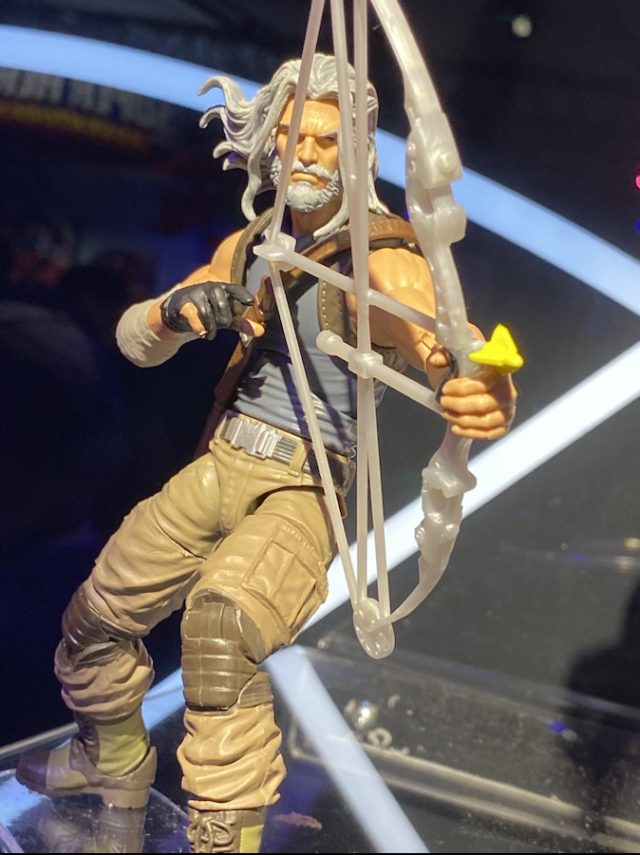 The ML Old Man Hawkeye will be sporting the new "seamless" arm and leg joints where you can't see the pegs, which is an experimental feature that only some Legends figures later this year will also have implemented.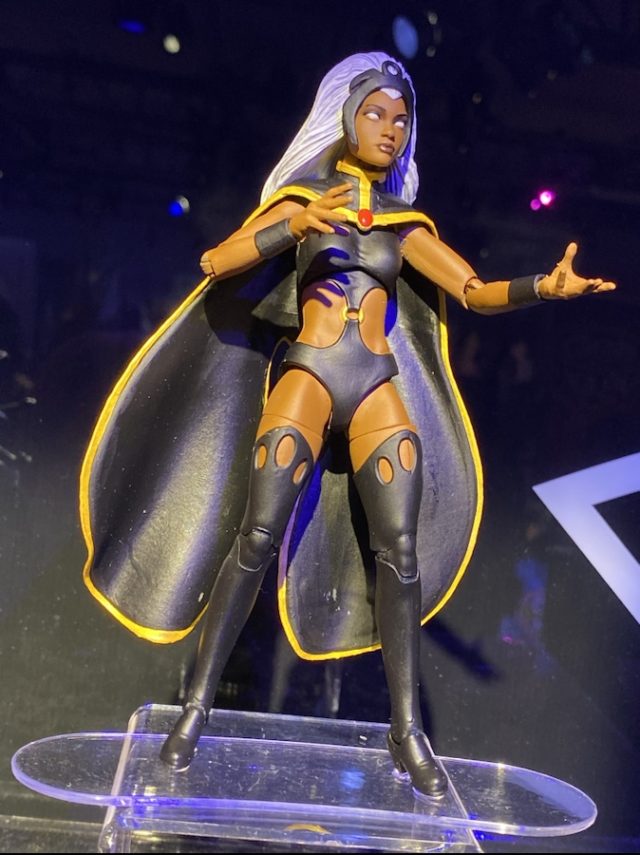 Two such "seamless" figures will be the long-awaited First Appearance Storm, as well as a modern Rogue figure!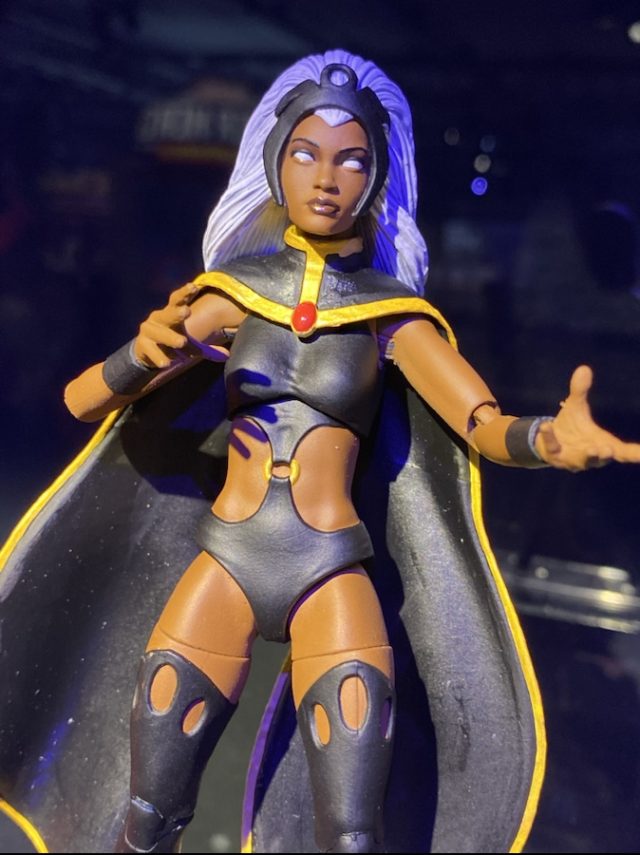 The "Giant Size X-Men" Storm featured her iconic black costume from her first appearance, and will be a Target exclusive of some manner that hasn't been disclosed yet.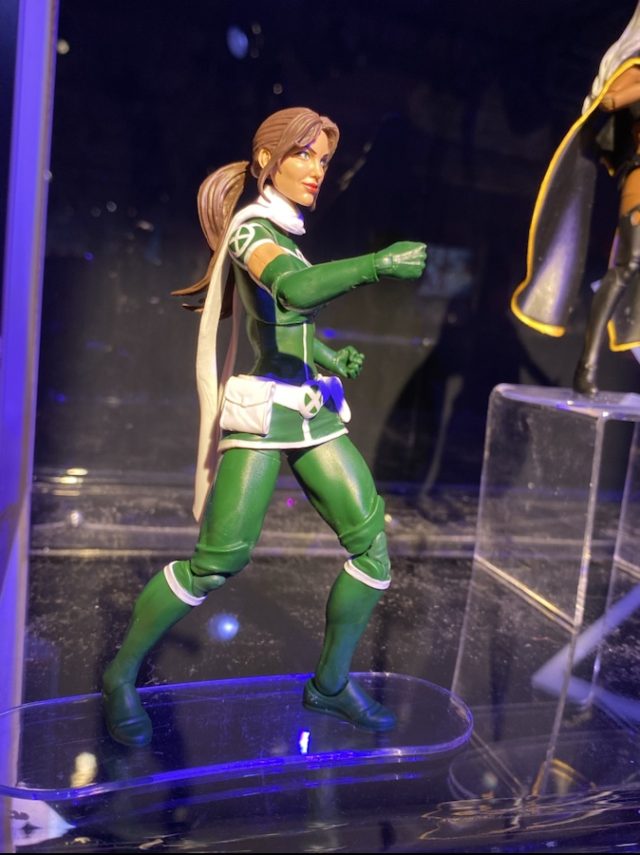 Fans have been demanding a modern Rogue ever since the one in the Puck Series was scrapped (alongside poor Phoenix Five Cyclops) years ago, so seeing the Southern Belle finally get some modern-attired love is long overdue.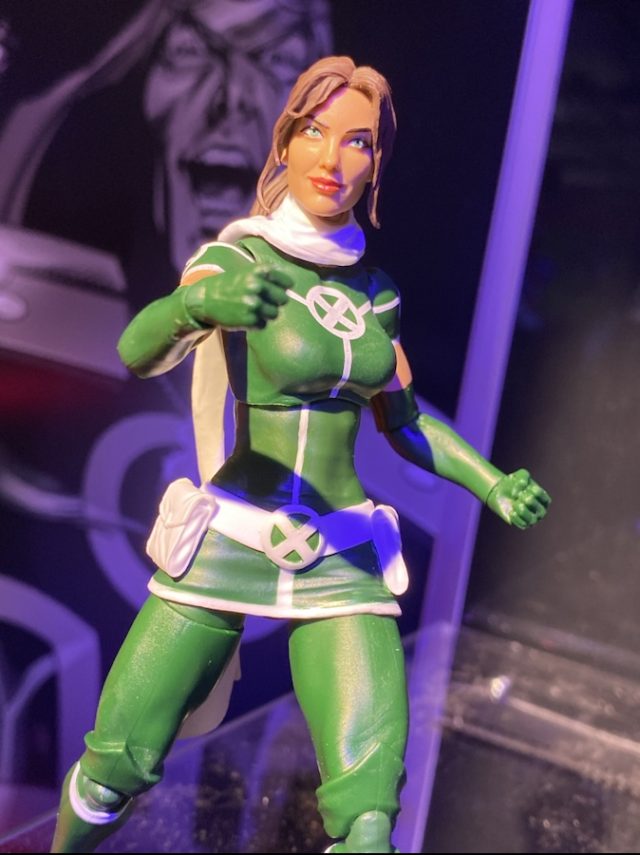 Beautiful head sculpts on both these new X-Women! Also, the legs are expected to be sturdier and more supportive due to the new peg-less technology. I can't wait to take these new peg-less joints for a spin!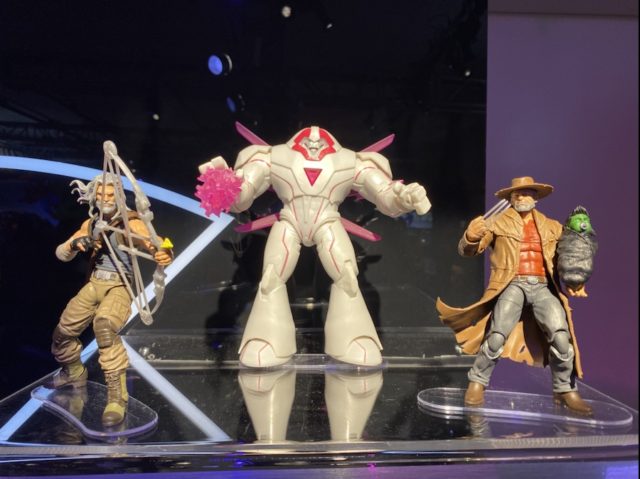 Most of the new Marvel Legends figures shown at the 2020 Toy Fair should be available online via the usual retailers later this year, although it's unclear how any of these particular figures are going to be released (besides the Storm, which is a Target exclusive). I'll continue to update throughout the year as more details on these become available (hopefully with all specific info known by SDCC 2020 in July).
Thoughts on these five new additions to the immensely popular X-Men Marvel Legends lineup? Who's as giddy about Nimrod being released as a 100% newly tooled toy as I am? And are these versions of Wolverine, Rogue, Storm and Hawkeye ones that you've been waiting for?
The post Toy Fair: Marvel Legends Nimrod! Old Man Logan & Hawkeye! Storm! Rogue! appeared first on Marvel Toy News.