Marvel Zombies fans went through a long dark age for merchandise where no Marvel heroes were allowed to be made into toys and collectibles anymore (although villains were okay). But that time is at an end, and the zombie invasion is upon us again–this time, from Funko! Marvel Zombies POP Vinyls are now up for order, including Gambit, Mysterio, Magneto, store exclusives and more!
GameStop Exclusive Zombie Venom ►
EE Exclusive GITD Zombie Wolverine ►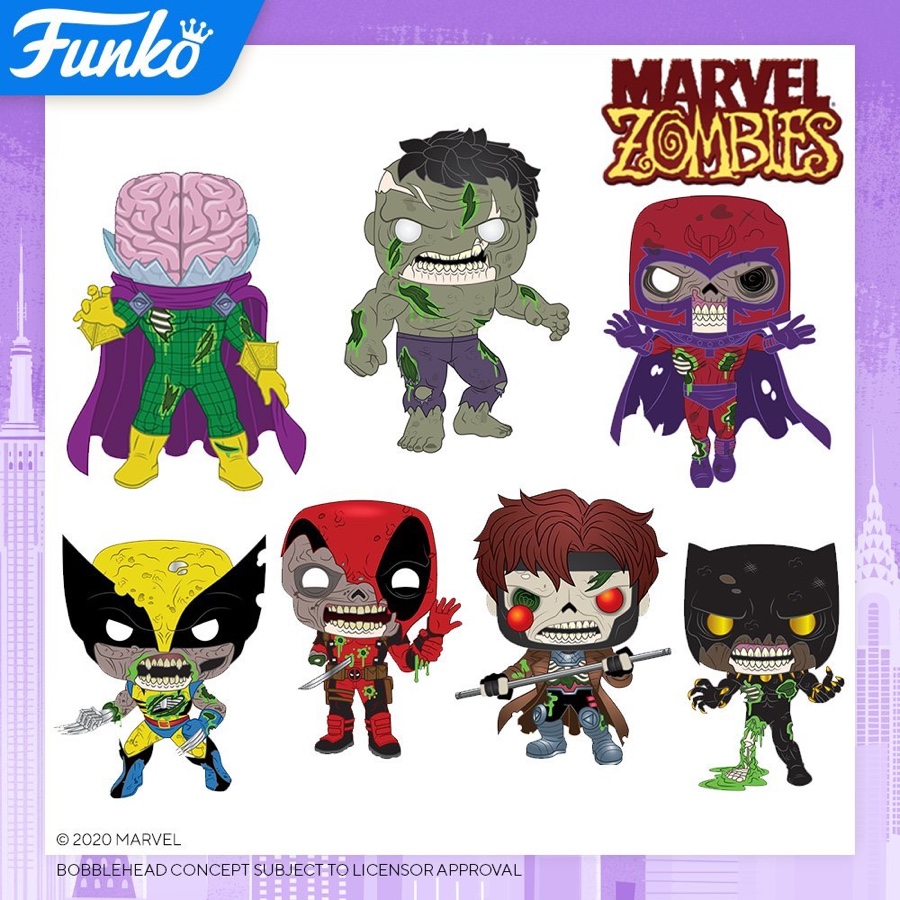 I am not gonna lie. I am not a horror person, and I don't like zombie stories or icky zombie merch. So when Marvel stopped allowing merchandise depicting its heroes in zombie form, I was not at all broken up about it (even if there was some admittedly cool stuff put out in the past).
But never say never in the Marvel collecting world, because rules are made to be changed and broken, and now the Marvel Zombies live again–in Funko POP Vinyl figure form!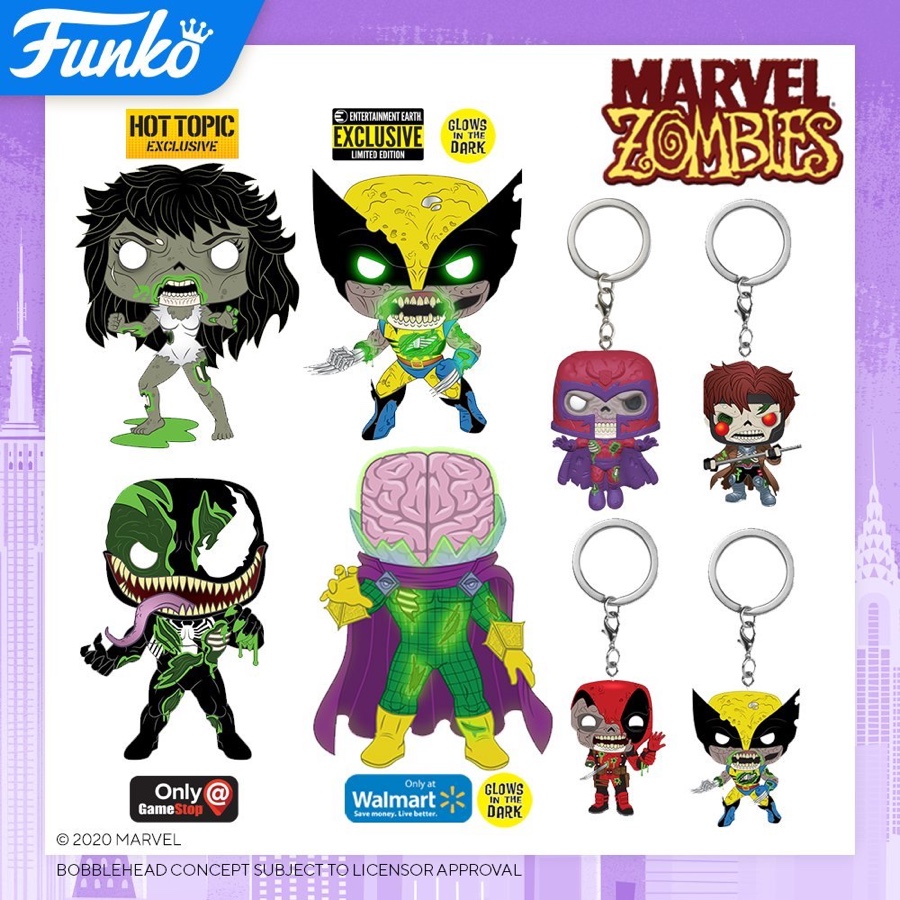 Officially announced at New York Toy Fair 2020 today were 11 new POP Vinyls and 4 Pocket POP keychains:
Zombie Magneto
Zombie Gambit
Zombie Grey Hulk
Zombie Deadpool
Zombie Black Panther
Zombie Wolverine
Zombie Mysterio
Hot Topic Exclusive Zombie She-Hulk
GameStop Exclusive Zombie Venom
EE Exclusive Zombie Wolverine Glow in the Dark
Walmart Exclusive GITD Zombie Mysterio
Keychain Magneto
Keychain Gambit
Keychain Deadpool
Keychain Wolverine
I'm very surprised to see a popular character like Venom being released solely as a GameStop store exclusive, although grey She-Hulk as a limited exclusive for Hot Topic does make sense. It seems rather ironic that after not getting a Funko POP for a decade, we're getting a multitude of different Gambits this year!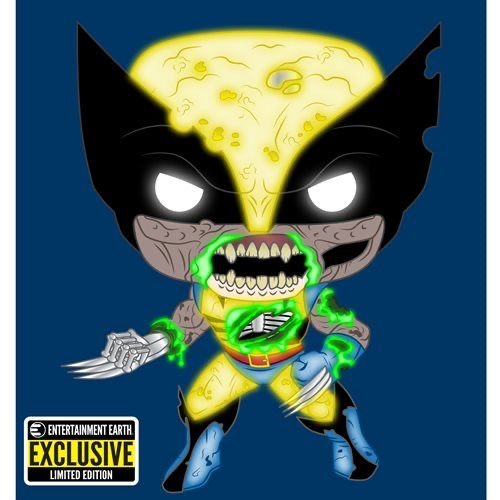 As I said, I am not really into this kind of horrific style myself, but I think that they look suitably gross and that the fans of this brand are going to be very pleased with the selections Funko has made here.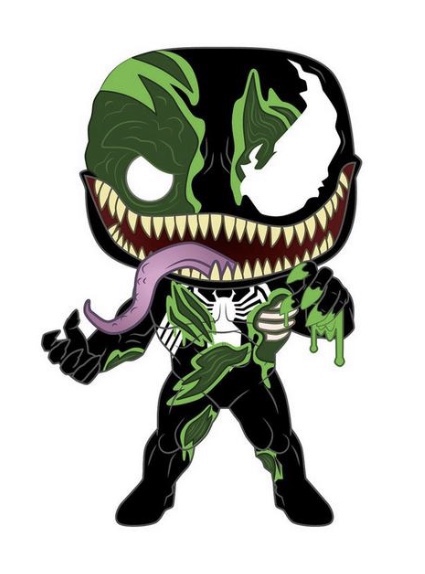 The GameStop Exclusive Venom Zombie and EE Exclusive GITD Wolverine Zombie are now up for order, as well as all of the standard figures in the series. Funko knows the crazy popularity of this line, so I'd like to think they'll be cranking out enough of all the pieces–including the exclusives and variants–to meet demand.
Thoughts on the return of the Zombies, Marvel collectors? Would you like to see Hasbro Marvel Legends Zombies figures, or are you satisfied with what's already available merch-wise for this theme?
The post Toy Fair 2020: Funko POP Marvel Zombies Figures & Exclusives Revealed! appeared first on Marvel Toy News.