Game of Thrones may be over as a series, but Threezero is keeping the legacy alive with new 1:6th scale action figure collectibles. The newest entry is a confident Arya Stark as she appeared in Season 8.
This figure will be available for pre-order at threezerohk.com on November 1st, 9am HKT (previous day, 9pm EDT)!
* In development. Final product may vary from promotional images.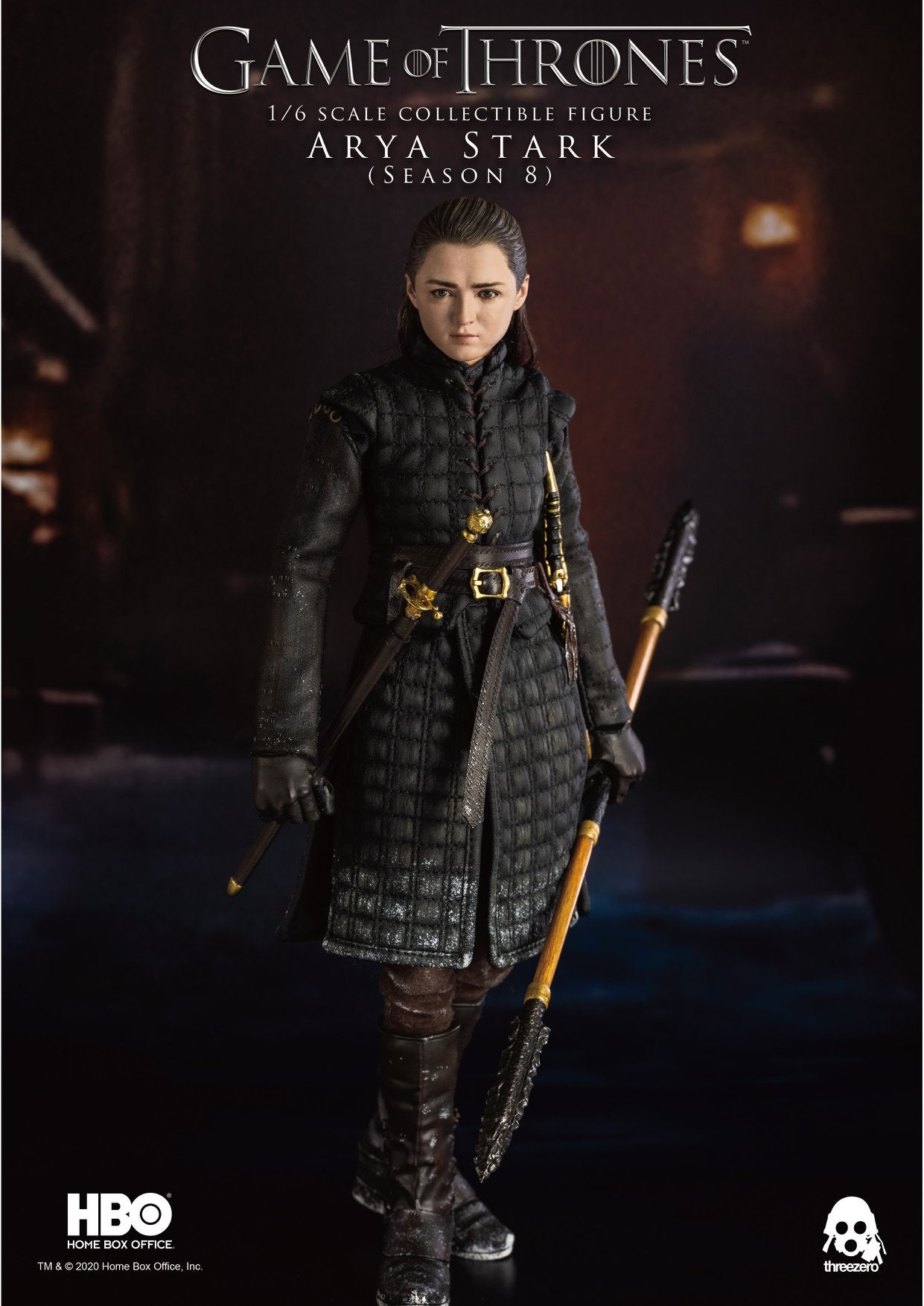 ---