Dark Horse Direct and CD PROJEKT RED are proud to introduce the first deluxe statue of Geralt & Roach based on The Witcher 3 – Wild Hunt! Atop his trusty horse companion, the Butcher of Blaviken is riding through the countryside to collect on a contract when trouble strikes.
Standing at a commanding 13 inches tall, lose yourself in the action of Geralt casting Aard towards the upcoming threat! Impeccably detailed from head to hoof, monster trophy werewolf head included, is the must-have statue for any fan of The Witcher!
Pre-orders are now open through direct.darkhorse.com, the statue priced at $299.99.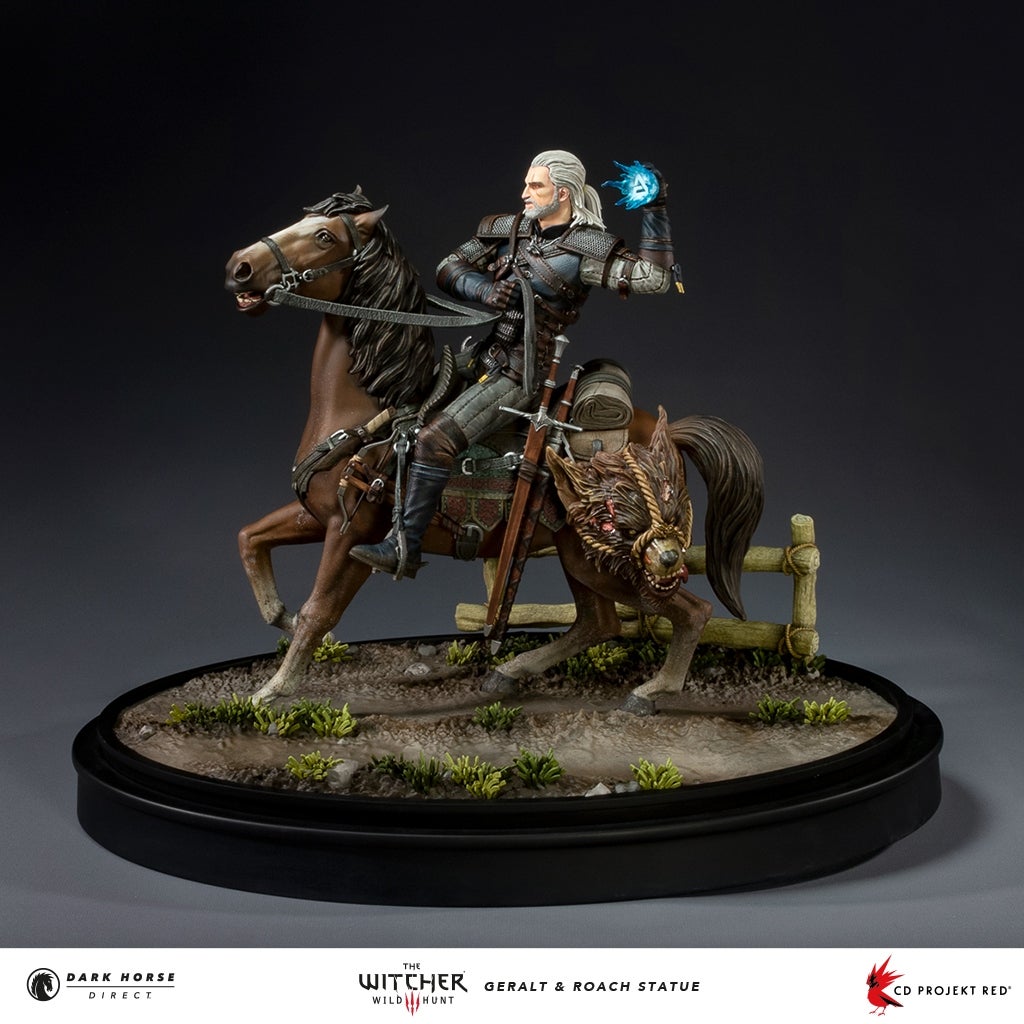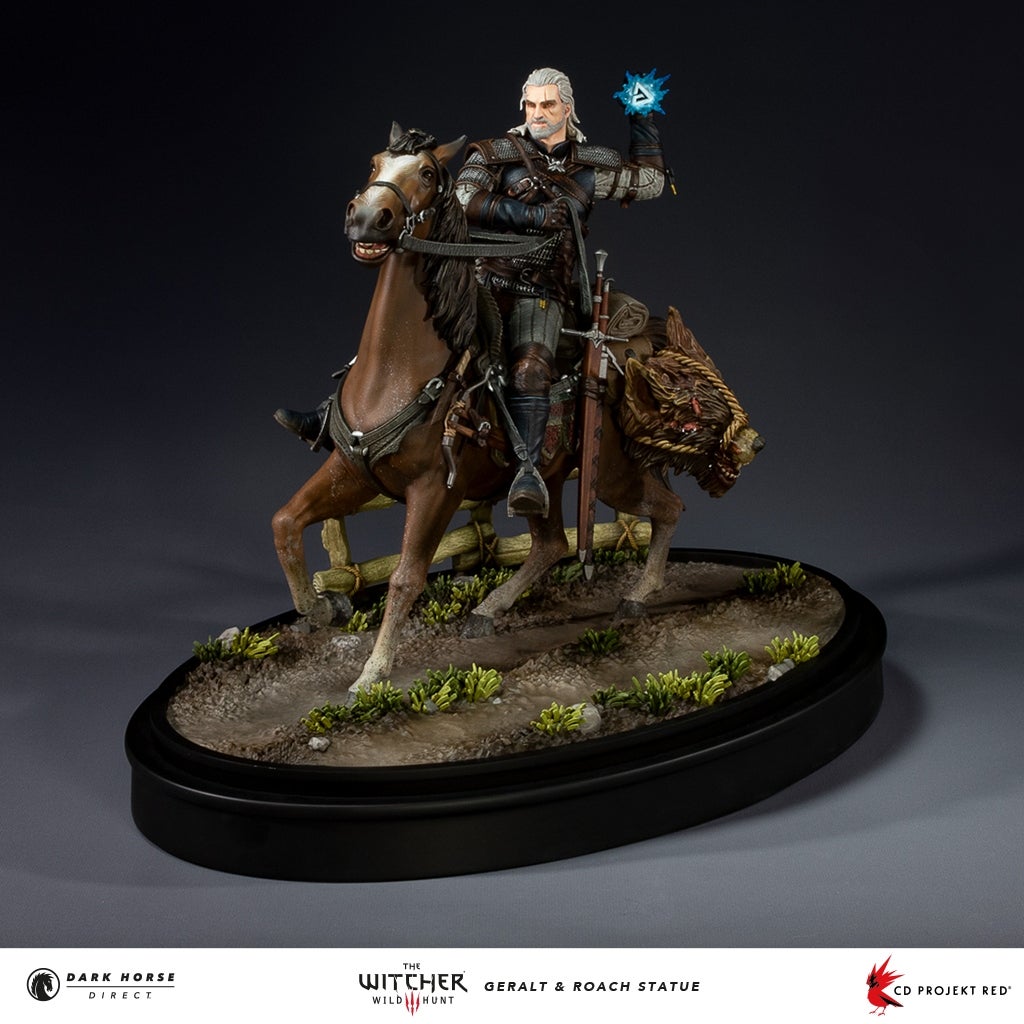 ---