We know 2020 has brought about some truly unprecedented times, but the team at Squishable, a New York City-based toy company specializing in plush, believes some of the best medicine is laughter!
And who better to write prescriptions to get you through the rest of this year than the Mysterious Doctor Plague (with glow in the dark lantern!) and his equally adorable and haunting partner, Plague Nurse? With a touch of plush, a dash of cuteness and just a sprinkle of spookiness, these two are here to help, whether you need a potion brewed, an infestation banished, a lesson on handwashing or simply a pumpkin bread recipe, they have your back…and front…or whatever other body part you may be worried about!
Each 7-inch plush is available for order now through Squishable.com priced at $21. A towering 15-inch plush of The Mysterious Doctor Plague is also available priced at $45.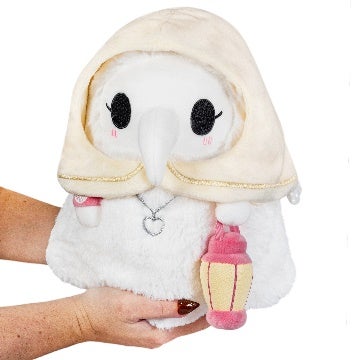 ---