NEWS FROM THE FRONT
Was putting on the finishing touches on this week's e-news and saw the new Three Zero Ultraman come across my desk, so I'm gonna plug him here…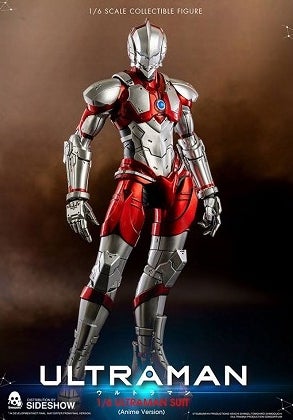 Ultraman (Anime Version)
Threezero is proud to present the Ultraman Suit Sixth Scale Figure based on the anime "ULTRAMAN" to start streaming on NETFLIX in April 2019.
The figure specially features LED light up eyes and color timer on the chest. Comprised of diecast zinc alloy, this exquisitely detailed suit is a must-have for any Ultraman fan!
Click HERE for more info!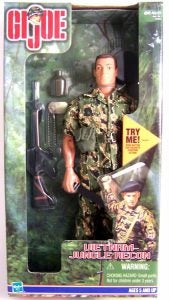 BLAST FROM THE PAST
Vietnam Jungle Recon, Caucasian
Released in 1999, Hair color may vary.
Classic Collection figure with 'chopping arm' action feature.
This also includes: Camo fatigues, Black beret, Jungle boots, M16, Canteen, and Machete w/sheath
BUY NOW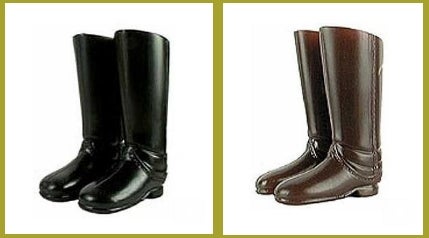 WEEKLY SPECIAL
Elite Brigade Cavalry Boots (Choice of Brown or Black)
On Sale for $1.99 Each (Save 33%)!
Click HERE for details.
Offer Expires: April 3rd, 2019 at 6:00 pm (central). Cannot be combined with any other special or discounted pricing. Sorry – No Backorders or Rainchecks.
---
NEW PRODUCTS ANNOUNCED!
Firebase Ryan Explorer Satchels (Olive Drab / Orange)
Pocket Cosmos Toys DWalker (1:12 Scale)
AC Play Universe Superhuman
Louco Por Bonecos Female Action Outfits (Red/ Black)
Louco Por Bonecos Women's Trench Coats (Red / Black
Special Figures Giant Flying Ants (2 Color Styles)
INCOMING!
Mini Times Toys SEAL Team (Navy Special Forces)
MEZCO Toys Spider-Man: Homecoming (1:12 Scale)
MEZCO Toys Dawn of the Dead 2 Figure Set (1:12 Scale)
MEZCO Toys Iron Man (1:12 Scale)
MEZCO Toys Black Panther (1:12 Scale)
Feelwo Toys Metal Frame Bed (Black) with Bed Cover Set
Elite Brigade MP-Style Scarves (Assorted Colors)
Elite Brigade Button Front Jumpsuits (3 Camo Styles)
Elite Brigade Duffel Bag (OD)
Elite Brigade Karate Outfit Sets (Assorted Colors / Designs)
Modeling Toys US Navy SEAL Underway Boarding Unit
DAM Toys US Navy SEAL: Decade (2003 – 2013)
Very Cool Toys Double Agent Zero (CrossFire Series)
Phicen Limited 1:12 Scale Female Slender Seamless Figure (Suntan/Medium Bust)
MEGO Star Trek 4 Figure Set (1:9 Scale)
Kong Ling Ge Liaodong Mongol Cavalier
JS Models King of Qin (King Zhaoxiang of Qin)
POP Toys Men's Three Piece Suits (Assorted Colors)
Kong Ling Ge Guan Ning Cavalryman (Ming Dynasty 2018 SHCC Exclusive)
Fly Toys German Shepherds (Sitting/Lying)
SG Toys Donkeys (Black/Brown)
Phicen Limited Super-Flexible Male Seamless Body (Version 5)
POP Toys Japanese Ashigaru Spearman Deluxe Figure Set
POP Toys Japanese Ashigaru Teppo Rifleman Deluxe Figure Set
POP Toys Japanese Ashigaru Archer Deluxe Figure Set
Phicen Limited Female Athletic Seamless Bodies (2 Skin Tones)
POP Toys Japanese Ashigaru Rifleman/Spearman/Archer Combo Set
Phicen Limited Female Slender Seamless Bodies (2 Skin Tones)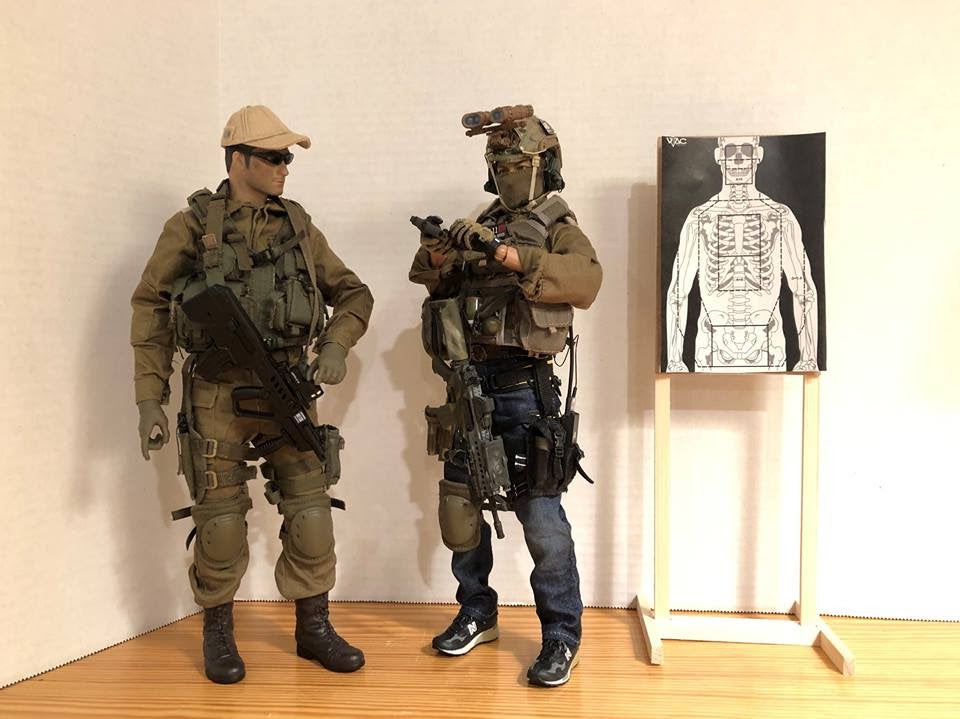 CUSTOM FIGURE OF THE WEEK
IDF Sayeret Matkal Training Day by Keith Grimm
---