NEWS FROM THE FRONT
As you can see when you scroll down below, we are having our yearly THANK YOU Sale, which starts today, with more Sale items added Friday and Monday. However, as many of you already know, we have our Catalog Specials as well, with our Catalog 6 Specials just loaded last week. Be sure to check them out HERE.
Enjoy the Football games tomorrow, and don't eat too much turkey!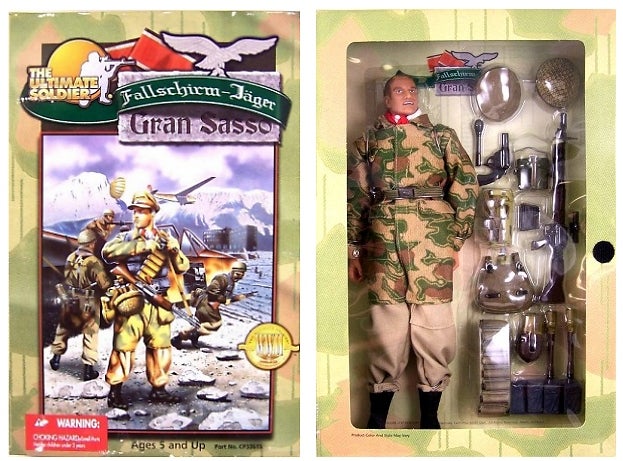 BLAST FROM THE PAST
Fallschirmjager (Gran Sasso Raid)
Image removed by sender.Released in 2000, 21st century Toys Gran Sasso Rescue Fallschirmjager. This set includes: Figure, Tropical Para smock, Tan pants, Jump Boots, Scarf, Tan belt w/tan buckle, Tan cap, Tan helmet, Machine gun w/removable clip, Flares, Ammo pouch, Tan bread bag, Water bottle, 2 stick grenades, Mess kit, Flare pistol, Mustard color gas mask canister
BUY NOW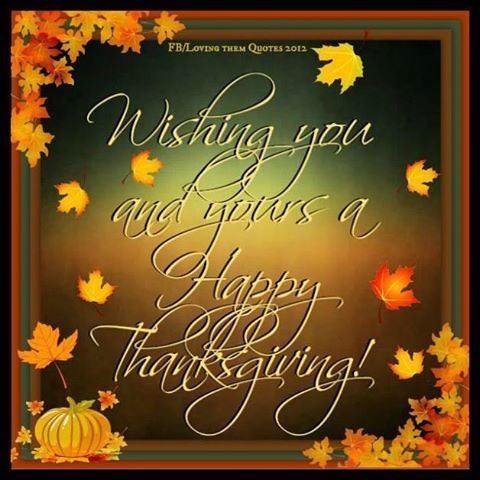 THANK YOU SALE
Starts today and runs through Wednesday November 28, 2018
Thanks to all of you, we are now in our 30th year of serving the 1:6 Scale Collecting Hobby! We've known many of you that entire time, but whether you are a hobby 'veteran' with hair now as gray as some of ours, or just getting started with collecting action figures, we want you to know that we really, really appreciate your enthusiasm, friendship and support!
We've prepared some extra-good bargains in the hope that you can score a few treats for your collection. Some will start today, and others will be added through the week, especially on Friday and Monday.
HAPPY HOLIDAYS!!
– Art, Greg, Juanita, Kim and Tina
Click HERE for details.
Offer Expires: November 28th, 2018 at 6:00 pm (central). Cannot be combined with any other special or discounted pricing. Sorry – No Backorders or Rainchecks.
NEW PRODUCTS ANNOUNCED!
Elite Brigade Orange Parachute with Cords
Fly Toys German Shepherd (Sitting and Lying)
JxK Toys Corgi Dog Set
Phicen United 1:12 Scale Female Slender Seamless Body (Suntan/Medium Bust)
Star Ace Harry Potter Series Dementor (Deluxe Version)
War Story Demon Female Ninja
INCOMING!
Elite Brigade Men's Fleece Robe (Red)
Elite Brigade Red/White Striped Boxers
Huxter Industries Heli-Pack (Stealth)
Mini Times Toys US Navy SEAL (Winter Combat Training)
Facepool Figure Male Head Sculpt (Half Grin Expression)
Molecule8 John Lennon: Imagine
Hot Toys Thor: Ragnarok Hela
Hot Toys Wonder Woman (Deluxe Version)
Soldier Story German Kommando Spezialkräfte (KSK) Marine VBSS
Alert Line WWII USMC BAR Gunner Uniform Set
Mister Z Shiba Inu Dogs (3 Color Styles)
Elite Brigade Strapless Dress (Black & Shiny Gold Metallic)
MLCS H-Harness Set with Mannequin (Olive Drab / Customer Modified)
Original Effect Demon Knight Armor DIY Kit
Original Effect Demon Assassin Armor DIY Kit
Hot Toys USMC 1st Fleet (FAST) Anti-Terrorism Security Team
Dragon Models Alan: USMC Sniper, 2nd Marines, 2nd Marine Div., Tarawa 1943
Blue Box Toys Officer Burns, Los Angeles County Sheriff
Louco Por Bonecos Mountain Adventurer Outfit Set
---