PureArts is proud to present the 1/1 scale T-800 Battle Damaged Edition Art Mask from Terminator 2: Judgment Day.
This T-800 collectible is specially crafted based on the sculpt of PureArts' previous T-800 Art Mask edition and features an authentic and detailed battle scarred Endoskull, torn from a Model 101.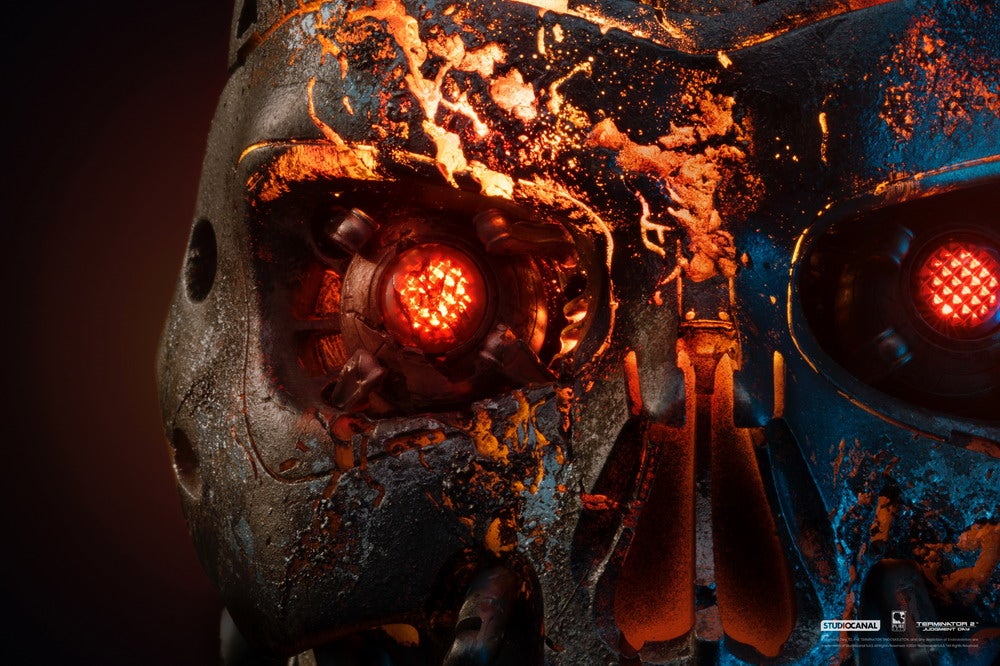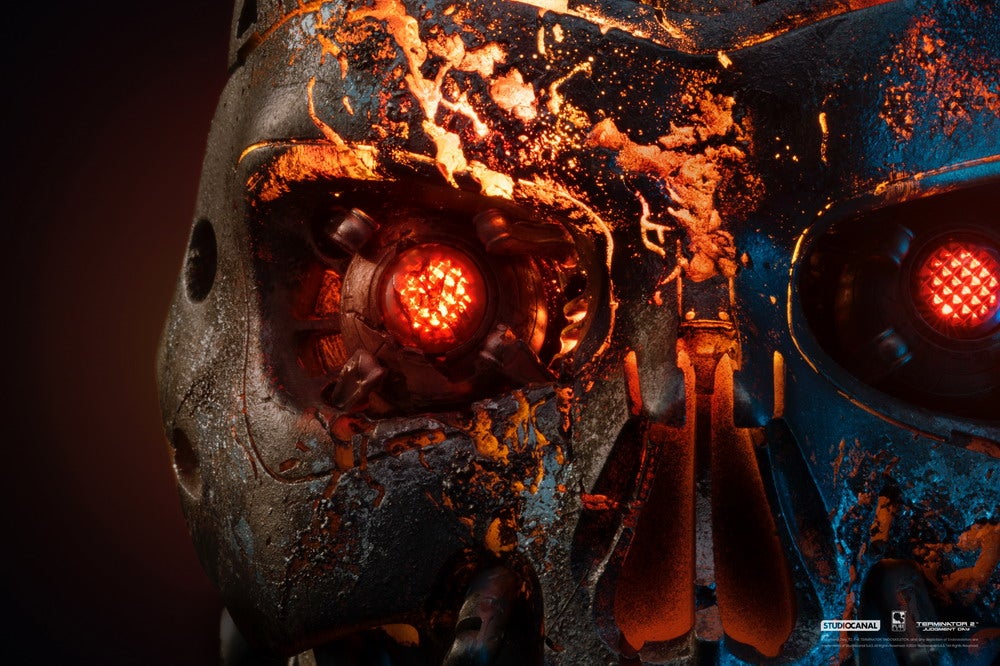 This 800-piece Limited Edition collectible is cast in sturdy polyresin, and shows a ravaged T-800, including an LED system, lighting the eyes of the cyborg and giving a scored burning steel effect to the Endoskeleton and base (3x AA batteries required, not included).
The 1:1 Scale T-800 Battle Damaged Edition Art Mask is priced at $429 and is scheduled to ship this december. The first 800 orders made through purearts.com will receive a numbered replica of the Terminator's 40MM M79 GRENADE ROUND, used extensively by the T-800 throughout Terminator 2.
[See image gallery at www.figures.com]
---