As a huge fan of Mars Attacks (see my Figure Flashback HERE), I've been super stoked for Super7's new Mars Attacks ReAction Figures to drop. The wait is now over!
Based on the controversial 1962 Mars Attacks trading card series, this Mars Attacks ReAction Figure wave includes:
#1 "The Invasion Begins" Figure
#19 "Burning Flesh" Figure
#36 "Destroying A Dog" Figure
The two versions of the Martian feature different facial expressions and arm positions, so you can recreate the iconic moments featured in the trading cards! Each figure is priced at $18.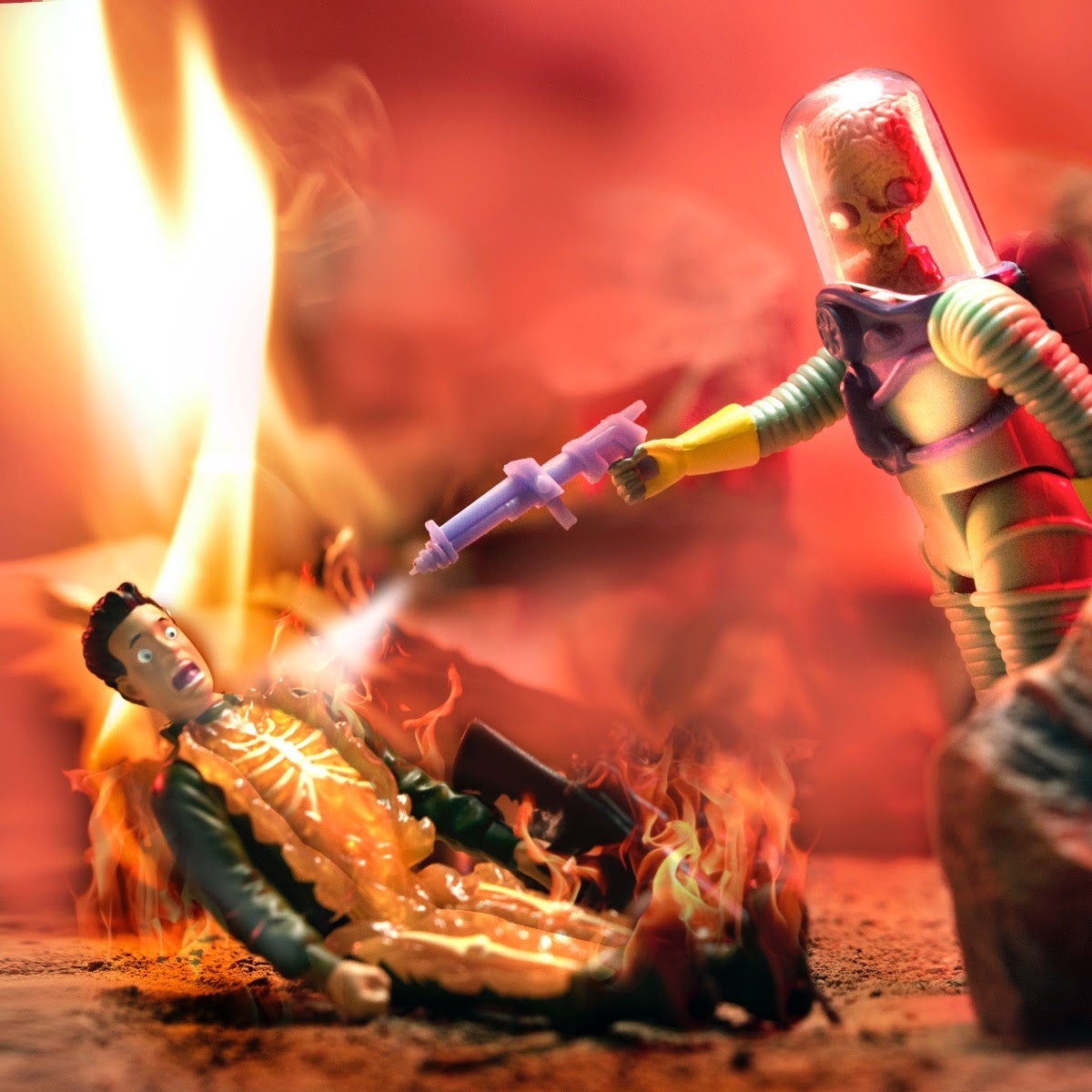 [See image gallery at www.figures.com]
---