Super7 reveals their third assortment of ULTIMATES! action figures based on Conan the Barbarian. This series stars Conan in War Paint and Thulsa Doom as the Snake Priest. These made-to-order limited edition 7-inch highly-articulated figures come with elaborate paint decos and multiple accessories. Each figure is priced at $45.
The pre-order window for these 7-inch figures opens on Tuesday, January 19, 2021 at preorder.super7.com and will close on Friday, February 19, 2021.
The Conan The Barbarian ULTIMATES! Wave 3 Figures are a made-to-order release and we expect to ship this figure in Winter 2021.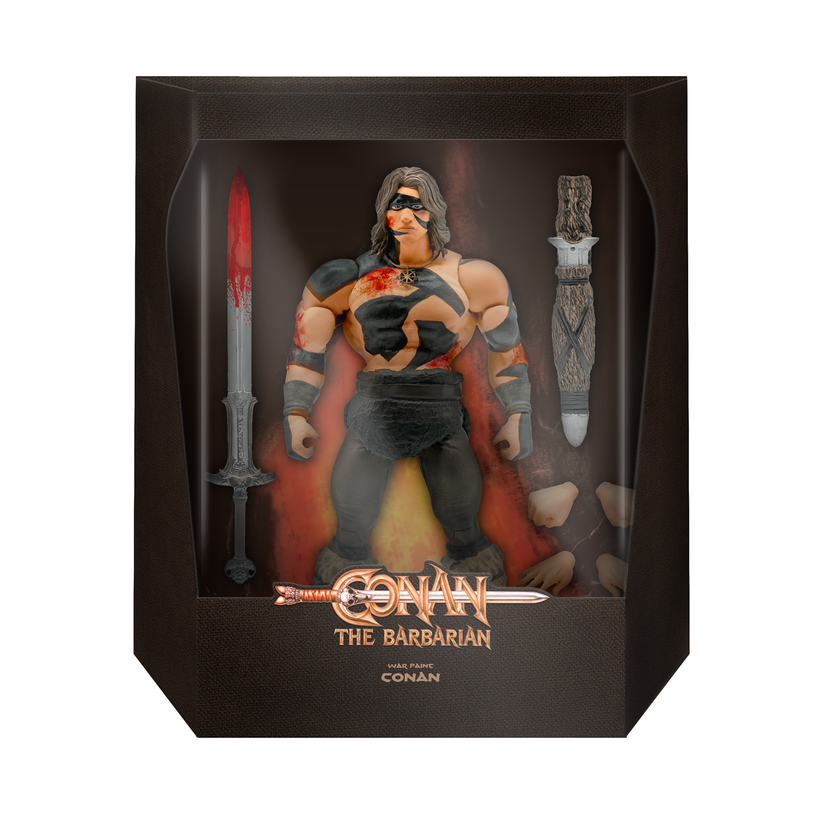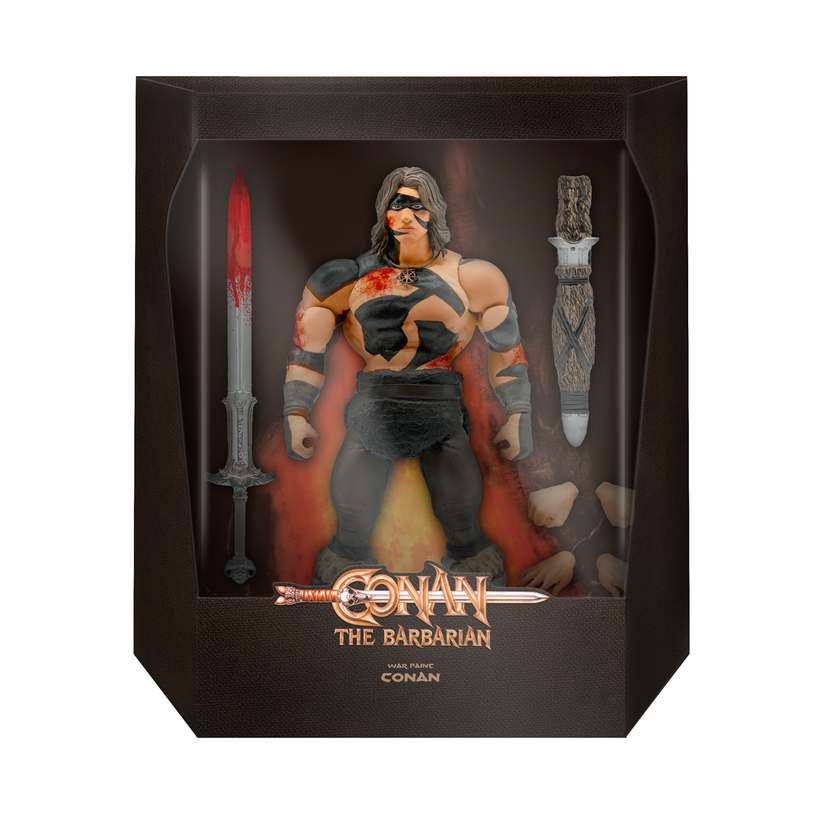 Conan The Barbarian ULTIMATES! Wave 3 Figure – War Paint Conan
Based on the scene from the Conan the Barbarian film where Conan invades the Mountain of Power temple, Conan is dressed in his war paint, and splattered in evidence of the battle that just occurred. He comes with the Atlantean Sword, its sheath, and interchangeable hands.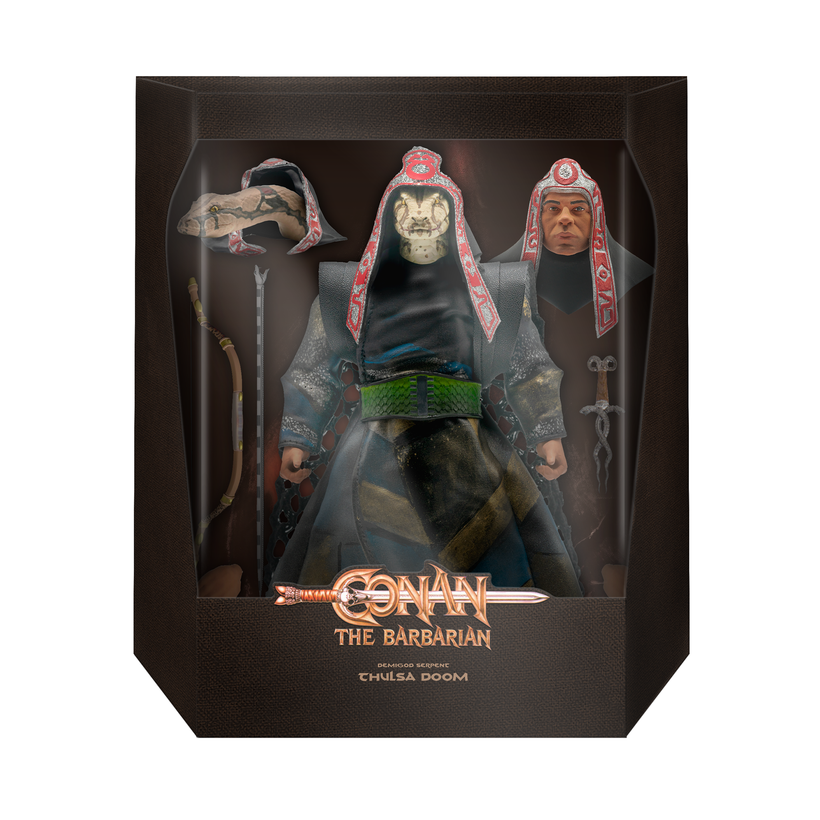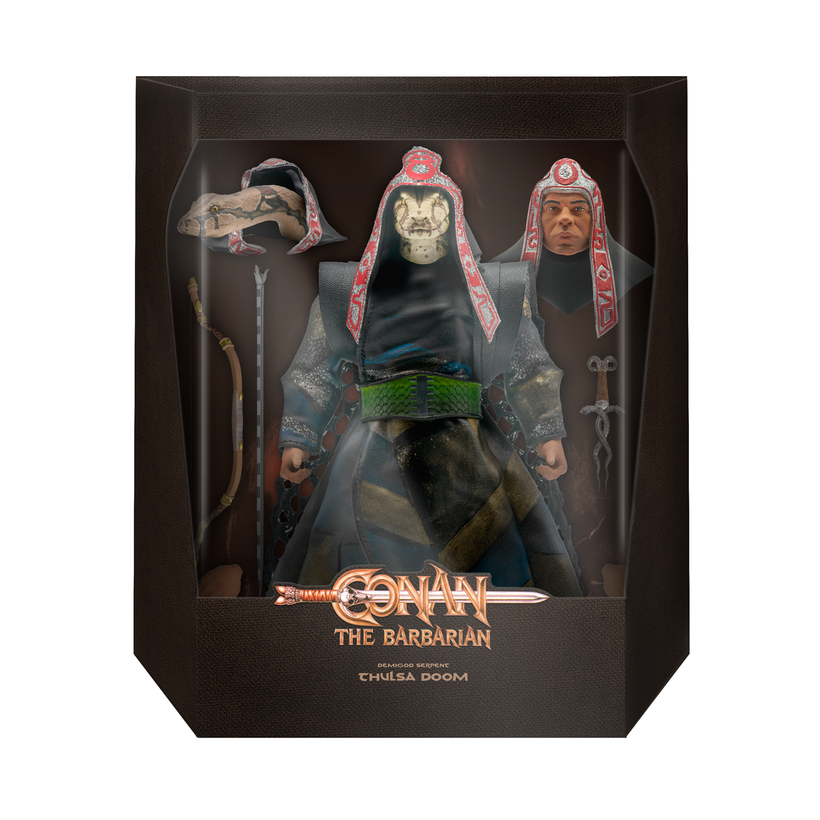 Conan The Barbarian ULTIMATES! Wave 3 Figure – Thulsa Doom (Demigod Serpant)
This Thulsa Doom ULTIMATES! Figure, based on the transformation scene in Conan the Barbarian, comes with both a snake head and a human head with snake eyes, a full soft goods robe, his bow and snake arrow, plus a standalone snake.
[See image gallery at www.figures.com]
---