It's back to the beach for PCS' Street Fighter statue series as they present their next Season Pass Quater Scale release: R. Mika.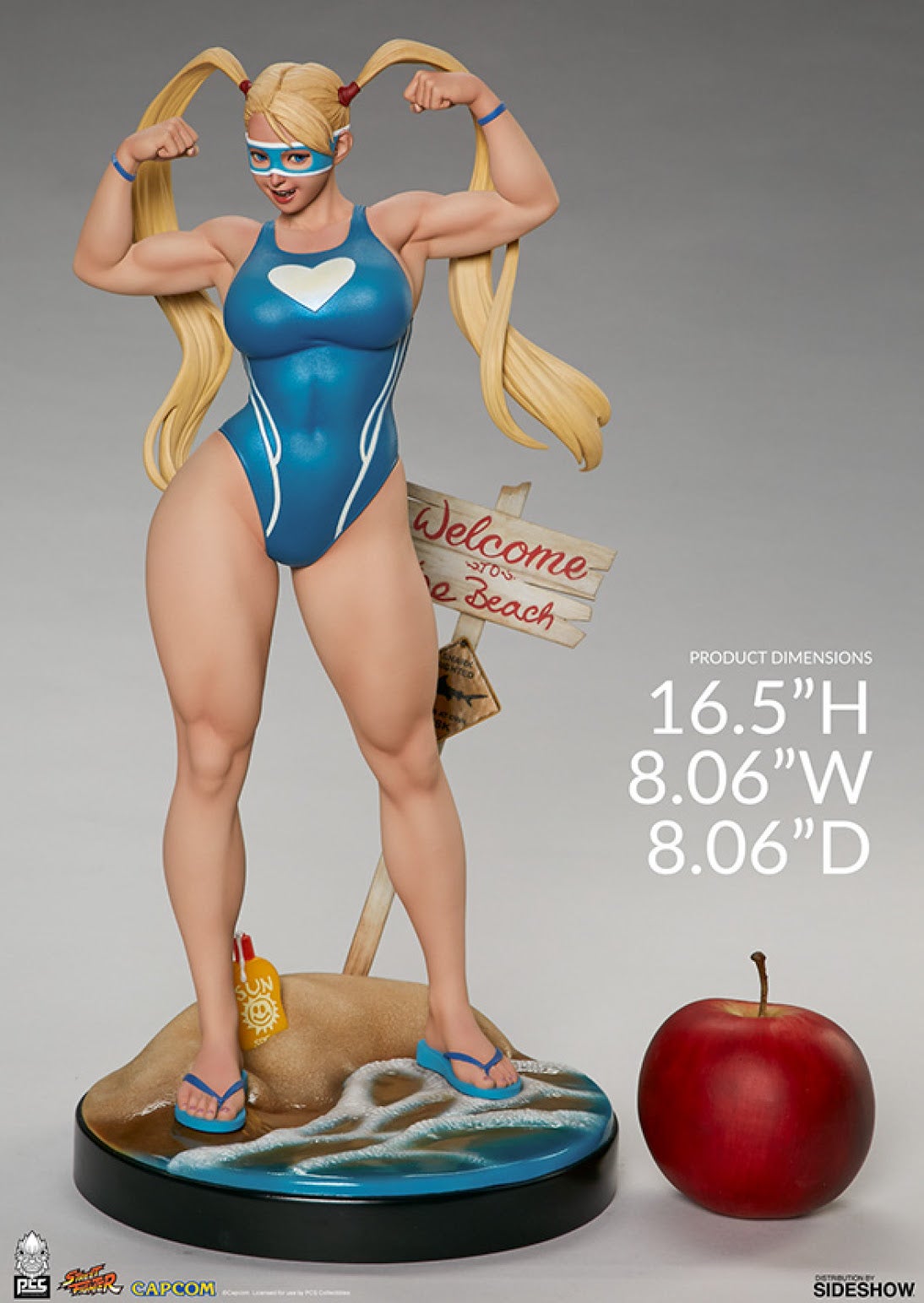 The R. Mika: Season Pass 1:4 Scale Statue ($474.99, limited edition 300) measures 16.5" tall as the perky professional wrestler strikes a victory pose wearing her detailed blue swimsuit cosmetic. She stands on a base inspired by the beautiful Kanzuki Beach stage from the Street Fighter series, complete with foamy blue surf, a bottle of sunblock, and a sign that reads "Welcome to the Beach" with a shark warning below.
Faithfully recreated from her Street Fighter V character model, the R. Mika: Season Pass Statue has an energetic, smiling expression and large blonde pigtails framing her masked portrait. Her summery Season Pass costume has a heart design on the chest, stripes on the sides, matching "Mika" bracelets, and sandals all color-coordinated in her signature white and blue style.
The Exclusive Edition of the R. Mika: Season Pass Statue (Pictured below, $474.99, limited edition 300) includes an 11×17" collectible art print by artist Edwin Huang, making this a must-have for fans of the iconic video game series!
Secure your pre order starting November 12th!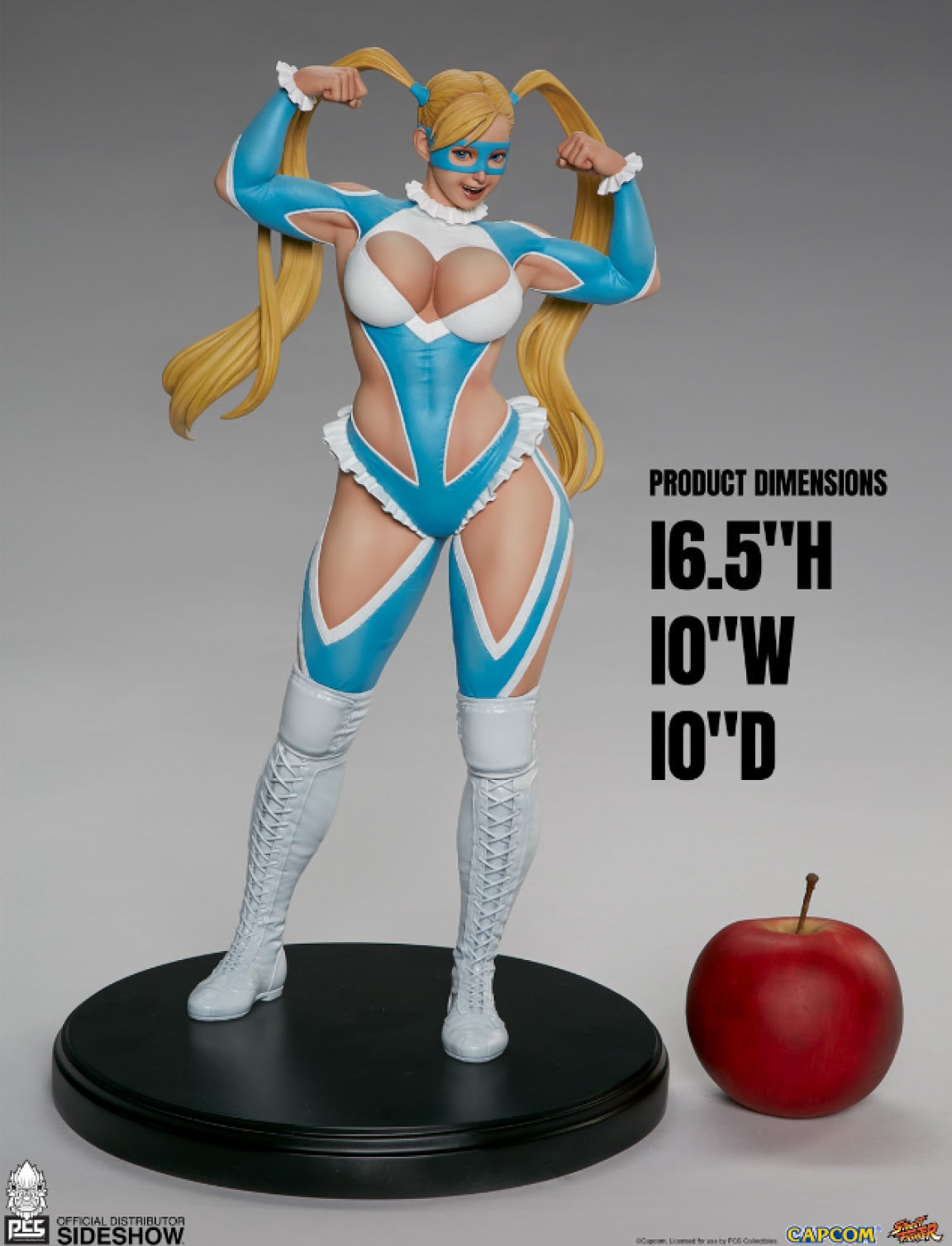 ---