PCS presents the Blanka 1:4 Scale Statue, the newest addition to their Street Fighter Ultra line. This ferocious piece will be available in the classic Player 1 colors of green and orange, or the memorable yellow and blue Player 2 colors as a Sideshow exclusive. Both editions will be priced at $600 and are scheduled to ship August – October 2021.
Pre-orders open on Thursday, February 11th at Sideshow.com.
The Blanka Ultra 1:4 Scale Statue measures 26.67-inches tall as Street Fighter's very own Brazilian bad boy pounces atop a base inspired by the Amazon River Basin stage. This ultra-detailed 1:4 scale statue is entirely sculpted, meticulously recreating Blanka's actual in-game character models to ensure accuracy to this monstrous man's iconic design. Preparing to tear into his enemies, Blanka bares his fangs and flexes the deadly claws on his hands and feet. His muscular physique also features sculpted red-orange hair, a pair of frayed pants, and metallic shackles on his ankles.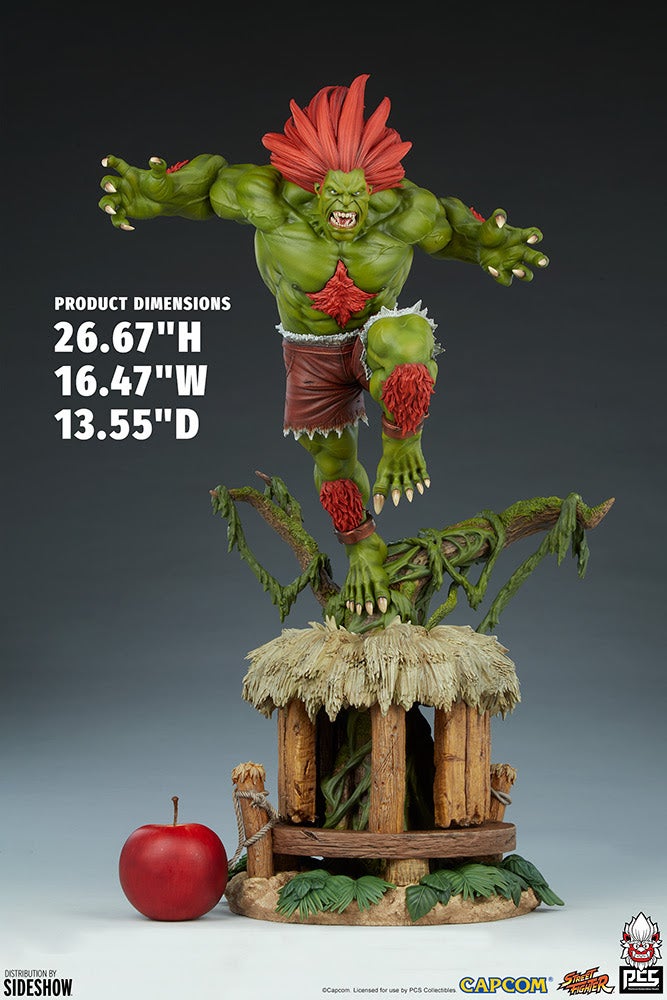 Blanka 1:4 Scale Statue (Edition Size:300)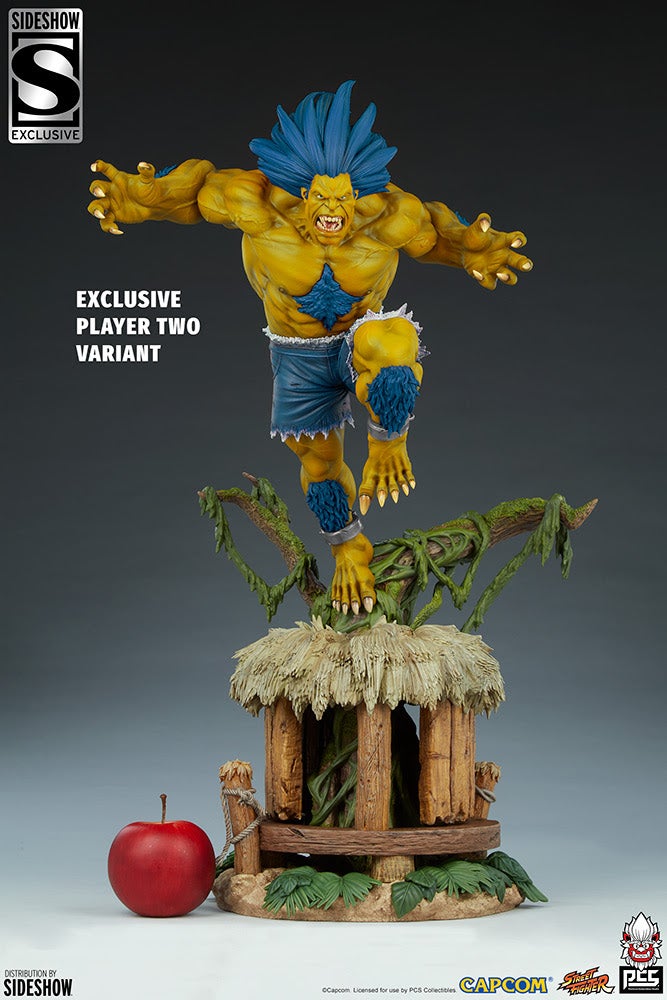 Blanka (Player 2 Version) Ultra 1:4 Scale Statue (Edition Size: 200)
---