Toynk.com announces a new collection of Star Wars Dinnerware. The stoneware collection, inspired by the notorious bounty hunter Boba Fett and the hit Dinsey+ TV series The Mandalorian, features a Mythosaur skull design on a beautiful dark green base. The 4-piece set includes two plates, one bowl, and one mug. This sturdy dinnerware set is perfect for everyday use or just to put on display. All products are officially licensed.
The Star Wars Boba Fett 4-Piece Dinnerware Set will be arriving mid-June and is available for pre-order now at www.Toynk.com.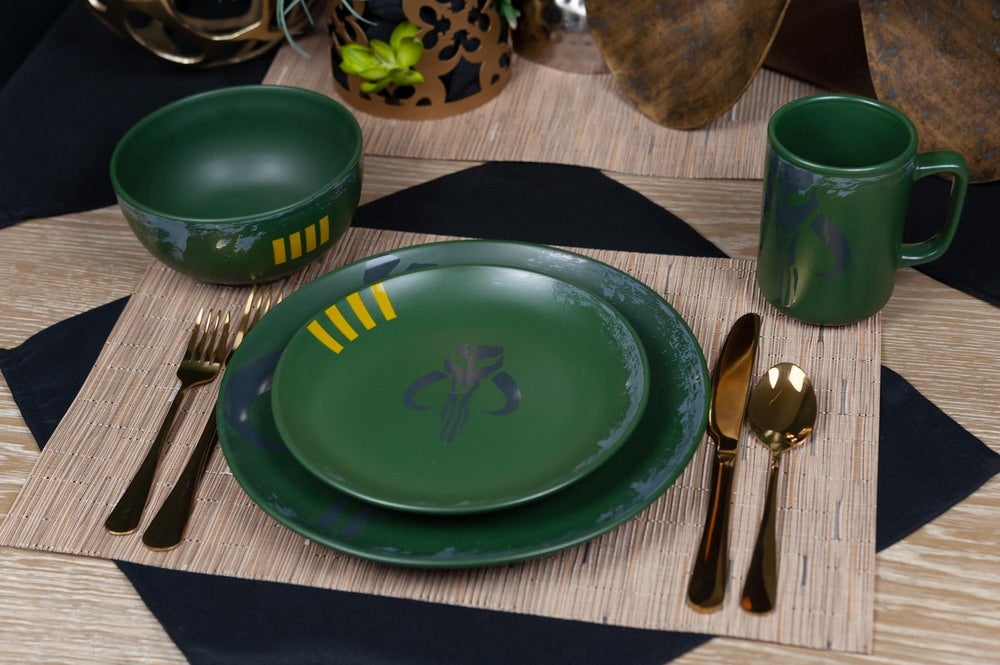 About Toynk.com
Founded in 2001, Toynk aims to deliver an ever-expanding array of home goods, apparel, pins, and collectibles featuring your favorite geeky licenses. Our team comes together each day, working hard to improve our customers' experience. It's not really considered work when we know that our products bring adventure, joy and happiness to life!
---