First 4 Figures presents new statues from Spyro 2: Classic Ripto's Rage. This is the first statue to release in the all-new Spyro Classic PVC lineup.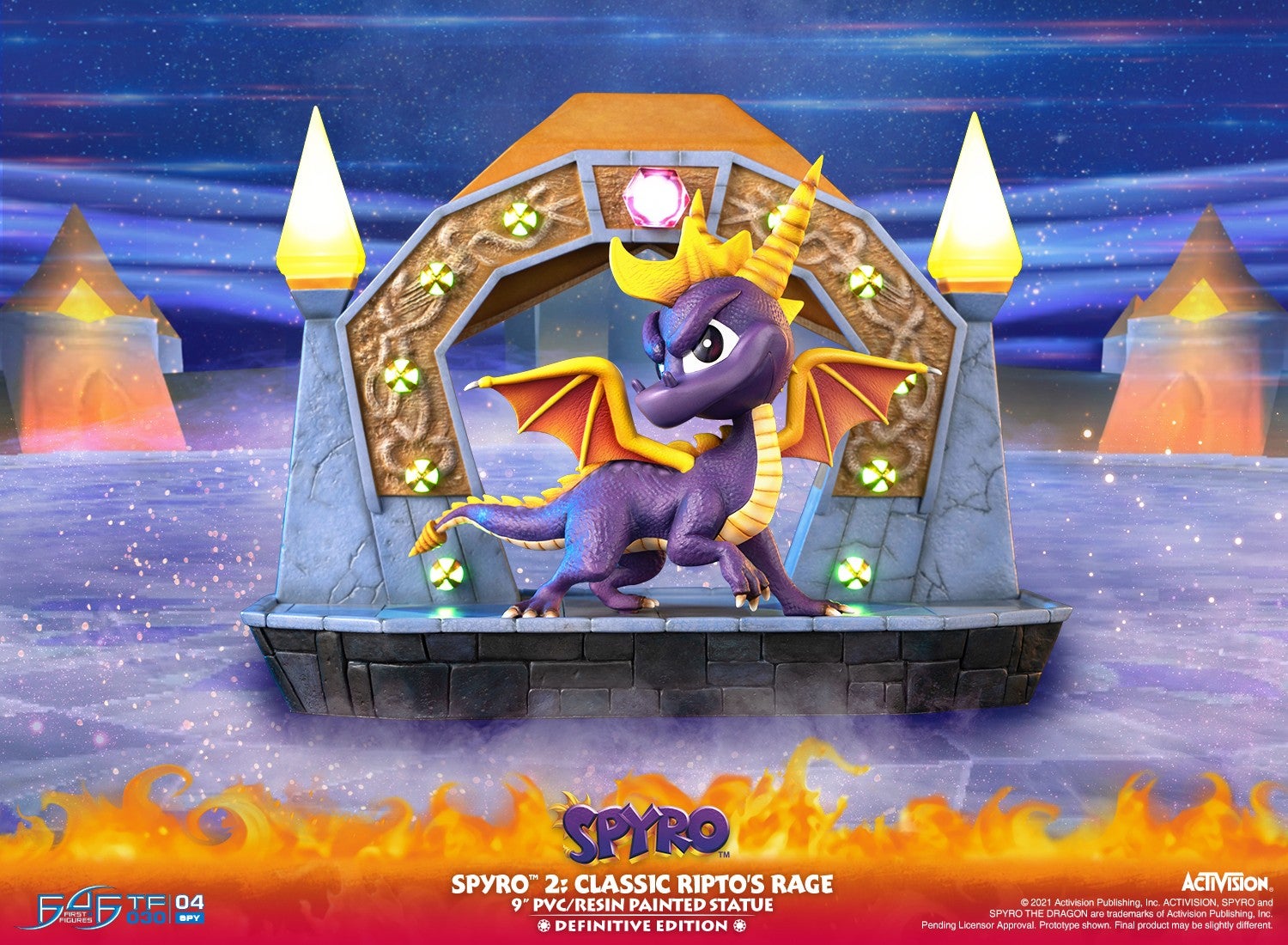 Three versions of Spyro from the game will be offered: a Standard Edition (to be made available at your local retailer), an Exclusive Edition ($99.99) featuring an LED functionality for the fire surrounding the base and Premium Deluxe Box packaging, as well as a Definitive Edition ($224.99) with LED fire effect, Premium Deluxe Box, AND a resin base based on the portal found in the final cutscene of the game after defeating Ripto, which transports Spyro back to Dragon Shores. The orbs and triangles of the portal come with LED functionality in them as well!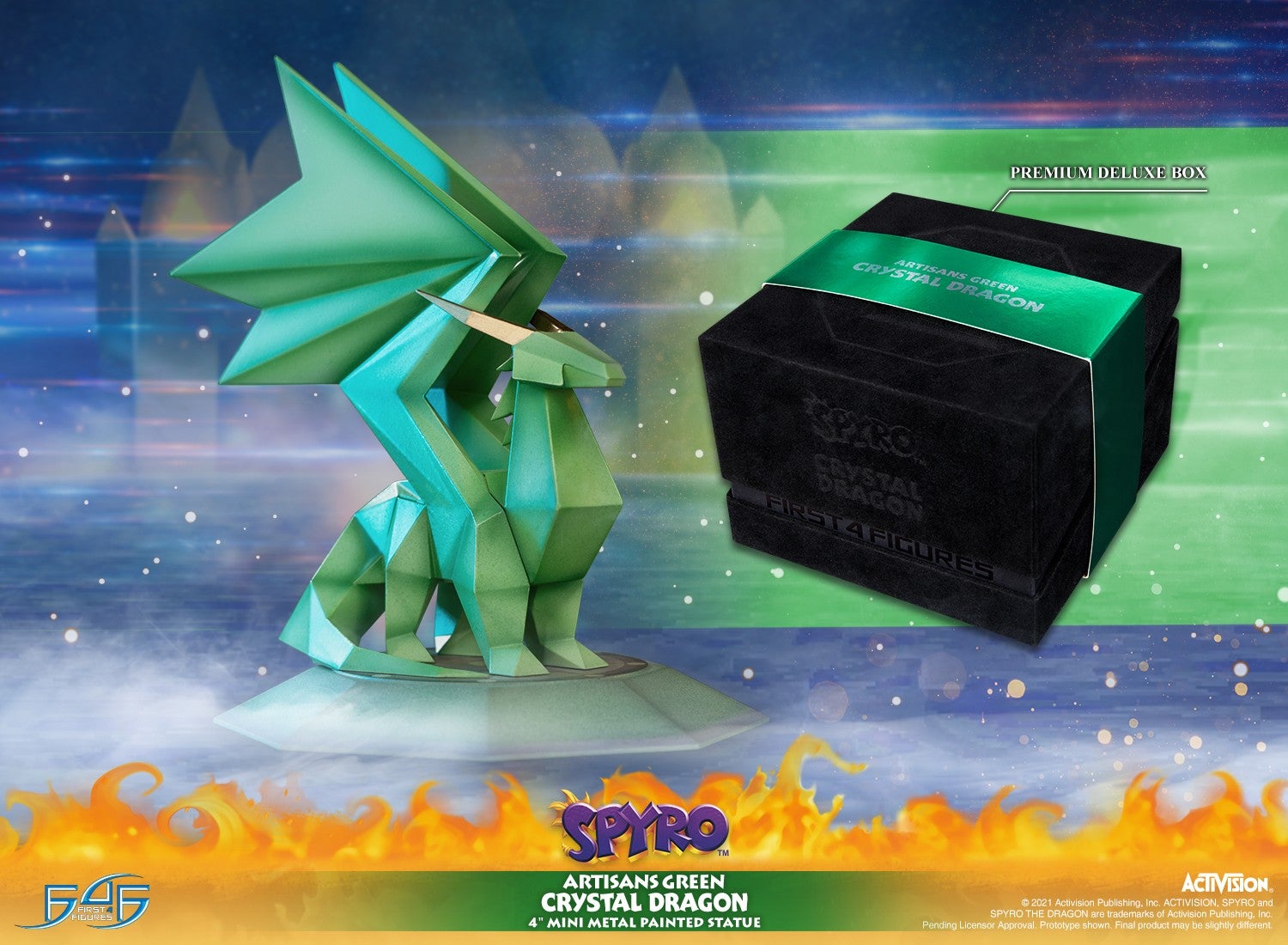 In addition to these three collections, First 4 Figures is also introducing their first-ever metal collectible, the Artisans Green Crystal Dragon Mini Metal Statue ($49.99). This is the first statue to release in the all-new Spyro the Dragon Mini Metals lineup.
The Artisans Green Crystal Dragon statue is a mini metal replica of these crystallized dragons. And since Spyro first encounters these crystallized dragons in the Artisans Homeworld, it only seemed fitting to pay homage to the very first homeworld of the original Spyro game through the name!
---