NEWS FROM THE FRONT
Boxes have all been packed and shipped to TOYLANTA and I leave first thing Friday morning for the great city of Atlanta.. This should be our biggest show ever, for the home office shipped EVERYTHING on my shopping list. We even got some ALL NEW stuff from our factory oversees that we will have for sale at the show.
While at TOYLANTA, be sure to attend the STATE OF THE HOBBY presentation Friday Night at 9:00 pm. I will be discussing what is going on for Cotswold for 2018 onwards, and will have custom makers Mattsquatch Customs, Louco Por Bonecos, Aaron Luck, Dennis Widner, 6 Scale USA, Firebase Ryan, and Bryan Tatum display some of their latest wares alongside upcoming Elite Brigade items. All custom makers will be there after the presentation to meet and talk to those in attendance…
Click HERE to check out all info on TOYLANTA!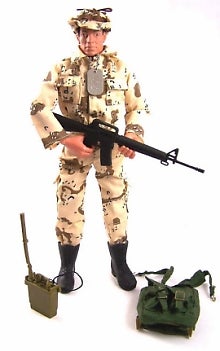 BLAST FROM THE PAST
USMC Force Recon
Released in 1997, this set includes: Classic Collection Caucasian figure, Desert Storm 'Chocolate Chip' desert camouflage uniform, Camo boonie hat, Backpack with frame, Field radio with antenna, Rifle, and Dog tags.
BUY NOW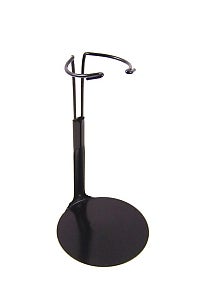 WEEKLY SPECIAL
Waist-Held Figure Stands (Choice of White or Black)
25% Off the Listed Price
Buy One! Buy a Dozen!
Click HERE for details.
Offer Expires: March 14th, 2018 at 6:00 pm (central). Cannot be combined with any other special or discounted pricing. Sorry – No Backorders or Rainchecks.
---
NEW PRODUCTS ANNOUNCED!
Elite Brigade Deep Cover Outfit Set
Elite Brigade Mountain Lion Pursuit Outfit & Animal Set
Elite Brigade Arctic Equipment Set
Alert Line WWII Soviet Female Sniper Outfit Set
Flagset Toys The Snow Queen Shirley
Flagset Toy Doomsday Survivors (Eat Chicken Series)
POP Toys Three Piece Suit Set (4 colors to choose)
Firebase Ryan Machine Gun Outpost Accessory Set (Winter)
Easy & Simple British Specialist Firearms Command Shieldman
Easy & Simple British Specialist Firearms Command SCO19 Sniper
Soldier Story Medal Of Honor Navy SEAL Tier One Operator 'Voodoo'
BIO Inspired Porthos the Lancer (Magic Knights Series)
BIO Inspired Athos the Rodeleros (Magic Knights Series)
BIO Inspired Aramis the Halberdier (Magic Knights Series)
I8 Toys RIN: Female Samurai (choice of black or red)
INCOMING!
Dragon Models 1/4-Ton 4×4 Truck with .30 cal Machine Gun Model Kit
Phicen Limited Lady Death: Death's Warrior Version 2 Deluxe Figure Set
Phicen Limited The Silver Huntress (SHCC Exclusive)
Phicen Limited Athena
Phicen Limited Majestic Crusader
6 Scale USA Cyborg Track Outfit Set
6 Scale USA Alpha Adventurer Basic Outfit Set (Blue)
6 Scale USA Alpha Adventurer Basic Outfit Set (White)
6 Scale USA Dare to Dive Scuba Action Outfit Set (Blue)
6 Scale USA Dare to Dive Scuba Action Outfit Set (Purple)
Elite Brigade German Machine Gunner Uniform Set (Late WW2)
---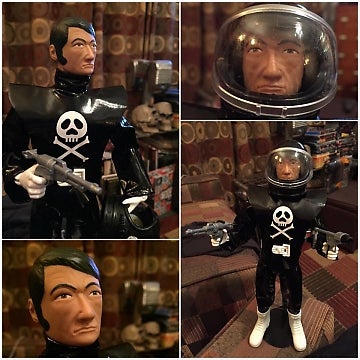 CUSTOM FIGURE OF THE WEEK
Space Pirate by Keith J. Rainville
Love the black space pirate set guys! And the Dirk head sculpt that looks like he's right out of a Hammer/Amicus flick, or even Planet of the Vampires. Opted for a few white accessories…
For larger picture, click HERE.
---