NEWS FROM THE FRONT
Lots of new stuff in the works. Below are but a small sampling of some of the items we have coming out in the next 1 to 2 months.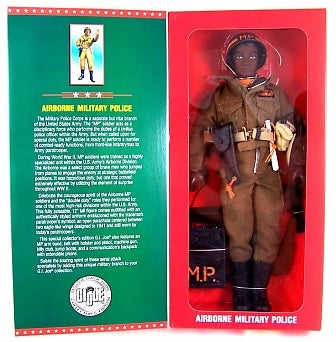 BLAST FROM THE PAST
Airborne MP, KB Toys Exclusive (African American)
Released in 1996, a Kay Bee Toy Stores Limited Edition. This set includes: African American Hall of Fame/30the Ann body, Brown uniform, Black helmet w/ orange stripe & letters, Orange scarf, MP armband, .45 w/holster, Cloth web belt, Canteen & cloth cover, White billy club, Black radio, and Rifle.
BUY NOW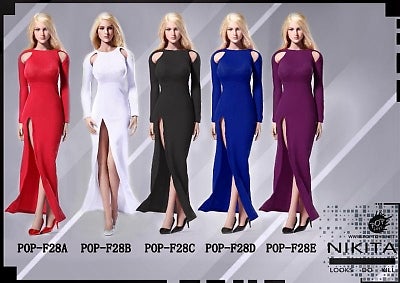 WEEKLY SPECIAL
POP Toys' Nikita Dresses
On Sale for $24.79 (Save 20%)!
Click HERE for details.
Offer Expires: May 9th, 2018 at 6:00 pm (central). Cannot be combined with any other special or discounted pricing. Sorry – No Backorders or Rainchecks.
---
NEW PRODUCTS ANNOUNCED!
Elite Brigade Treasure Gold (Set of 20 Nuggets)
POP Toys Guard Officer
SW Toys Croft 2.0 Figure Set
POP Toys Mrs. Smith (Agent Couple Series)
MX Toys The Laughing Bat Deluxe Figure Set
AC Play Queen-Style Leather Outfit Set (Red & Black)
Star Ace Toys The Hunger Games: Catching Fire – Katniss Everdeen
Big Chief Studios THUNDERBIRDS Alan Tracy International Rescue
Big Chief Studios THUNDERBIRDS Gordon Tracy International Rescue
Big Chief Studios THUNDERBIRDS John Tracy International Rescue
WJL Toys Arrow Girl Outfit Set
DID 'Captain Sam' WWII US Army 77th Infantry Division
Alert Line WWII USMC BAR Gunner Uniform Set
O Soul Toys The King's Bodyguard Female Outfit Sets (Red/Gray/Black)
SG Toys Leather Jacket Outfit Sets (Black/Gray/Green)
Flagset Toys Angela: Female Hunter
INCOMING!
Elite Brigade Treasure Jewels (Set of 10 Gems)
Redman Toys The Good (Version 2)
Redman Toys The One
Redman Toys The Butcher
Mini Time Toys US Navy SEAL Team 6 (Blood Brothers)
Star Ace Toys Audrey Hepburn as 'Holly Golightly' Deluxe Figure Set (Breakfast at Tiffany's)
Easy & Simple Toys Commandement des Opérations Spéciales
Motormax Toys BMW K1200RS Motorcycle
Motormax Toys Honda Gold Wing Motorcycle
Elite Brigade Talker Leg Elastic Repair Kit
Elite Brigade Talker Shoulder Repair Kit
Elite Brigade Muscle Body Repair Kit
Elite Brigade Talker Replacement Speaker
Elite Brigade Talker String Replacement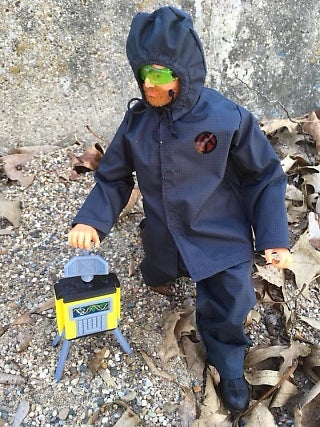 CUSTOM FIGURE OF THE WEEK
Hurricane Spotter 2018 by Jeff Sherer
For larger picture, click HERE.
---