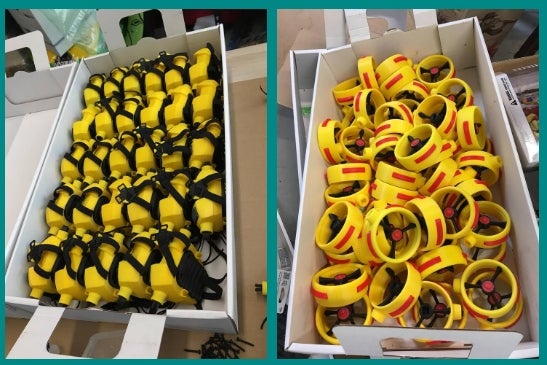 NEWS FROM THE FRONT
Lots of new stuff on the drawing board, from outfits to equipment to vehicles. 2018 is turning out to be a very busy yet creative year for us here at Cotswold Collectibles. Glad to have all of you on board to enjoy it with us!
The Team at Cotswold Collectibles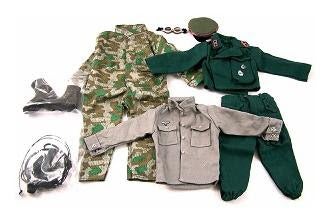 BLAST FROM THE PAST
Battle of Kursk German Tanker Uniform (2003 GI Joe Convention)
2003 GI Joe Convention German Tanker Uniform from the Battle of Kursk set. This includes: Goggles, Hat, Tunic, Trousers, Shirt, Boots, Splinter camo jumpsuit, Head phones, Throat mic, Belt, Pistol, and Holster.
BUY NOW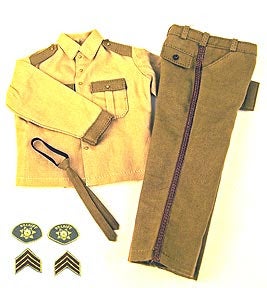 WEEKLY SPECIAL

Elite Brigade Sheriff Uniform Set
On Sale for $12.49 (Regularly $24.99)
Click HERE for details.
Offer Expires: July August 8th, 2018 at 6:00 pm (central). Cannot be combined with any other special or discounted pricing. Sorry – No Backorders or Rainchecks.
---
NEW PRODUCTS ANNOUNCED!
Zoloworld Toys Realm of the Underworld 1:13 Scale Figures (Assorted)
Zoloworld Toys Legends of Darkness 1:13 Scale Figures (Assorted)
Zoloworld Toys Warrior Beasts 1:13 Scale Figures (Assorted)
Zoloworld Toys Pirates of the Galaxseas 1:13 Scale figures (Assorted)
Warrior Toys Pirate Captain
Fire Girl Toys Women's Street Dance Outfit Sets (Assorted)
INCOMING!
Hobbycrash/Geyperman Red Devil Figure Sets (3 Styles)
Hobbycrash/Geyperman African Explorer Figure Sets (3 Styles)
Hobbycrash/Geyperman US Marine Figure Sets (3 Styles)
Hobbycrash/Geyperman Soccer Player Figure Sets (Assorted)
Hobbycrash/Geyperman Adventurer Basic Set
Hobbycrash/Geyperman Mission Impossible Basic Set
Hobbycrash/Geyperman Basic Male Figures with Flocking (Assorted)
Hobbycrash/Geyperman Assorted Accessories and Weapons
Hobbycrash/Geyperman Infiltration Figure Set
Louco Por Bonecos Lost Scientist Outfit Sets (Assorted Colors)
Louco Por Bonecos Flying Wingsuits (Assorted Colors)
Louco Por Bonecos Female Super Bodysuits (Assorted Colors)
Louco Por Bonecos Cybernetic Running Suit (Red)
Louco Por Bonecos Action Man-Style Tanker Jacket (Camo)
Louco Por Bonecos Super Wintersuits (Assorted Colors)
---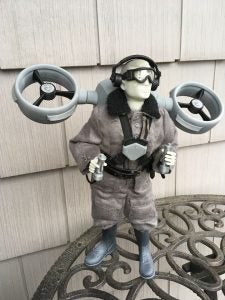 CUSTOM FIGURE OF THE WEEK
"Black and White" Heli-Pack Attack by Sean Huxter
---