Calling all Batman fans! The first immersive augmented reality app for Batman has arrived (read our story HERE)! Play with Batman side-by-side as you use his Bat-Tech to fight crime and defend Gotham City, including the awesome All-Terrain RC Batmobile, which you can now own in real life!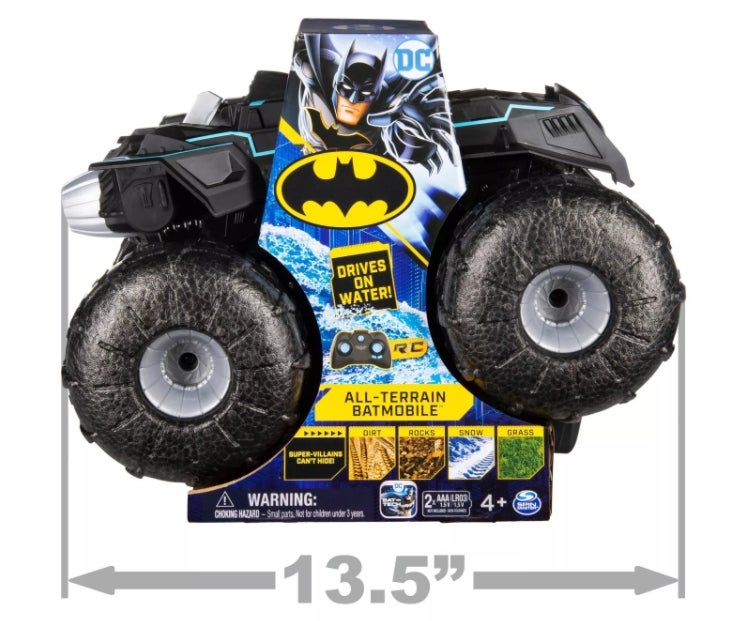 Developed by Spin Master, DC fans of all ages will love this Batmobile as it engages their imagination and lets them create their own epic superhero missions. The high-tech ride features a water-resistant design and custom performance to conquer any terrain… from mud to grass to snow, and even water!
Drive your All-Terrain Batmobile RC in any direction with the 2.4GHz dual joystick controller from up to 100 feet away. The remote control is USB rechargeable and features out-of-range sensors, so you'll know when your Batmobile needs to stay in range, recharge, and return to land. The iconic Batmobile is compatible with any 4-inch Batman Bat-Tech figure from DC & Spin Master (sold separately)!
The All-Terrain RC Batmobile is available now at Target for $54.99. 2 AAA batteries not included.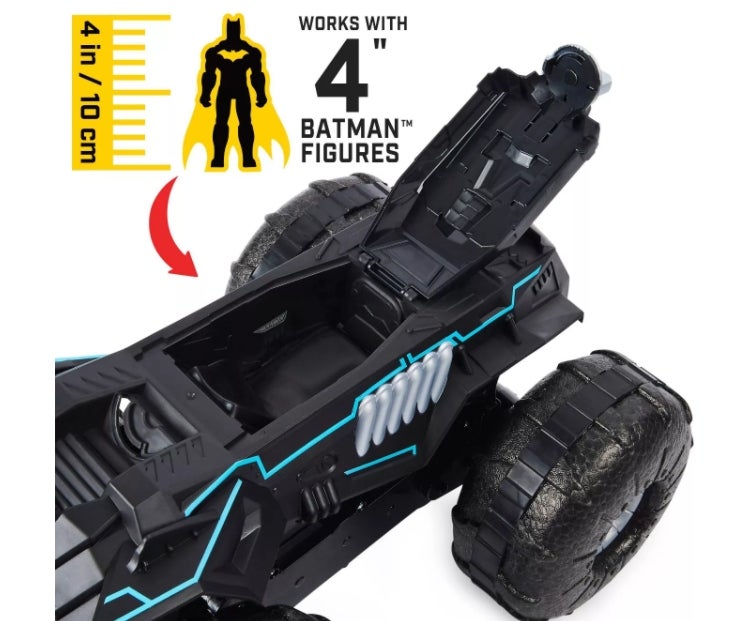 ---