It's raining new Marvel Legends–Hallelujah! ….Okay, maybe that's a bit of an overreaction, as Hasbro has been pummeling us with blockbuster wave after wave this year. Even so, it's time to get out the ol' credit card again, because the Marvel Legends Spider-Man 2018 Wave 2 assortment that contains some long-overdue characters is officially on the way: the Marvel Legends SP//dr Series including Doc Ock, Cloak & Dagger and more is now up for order!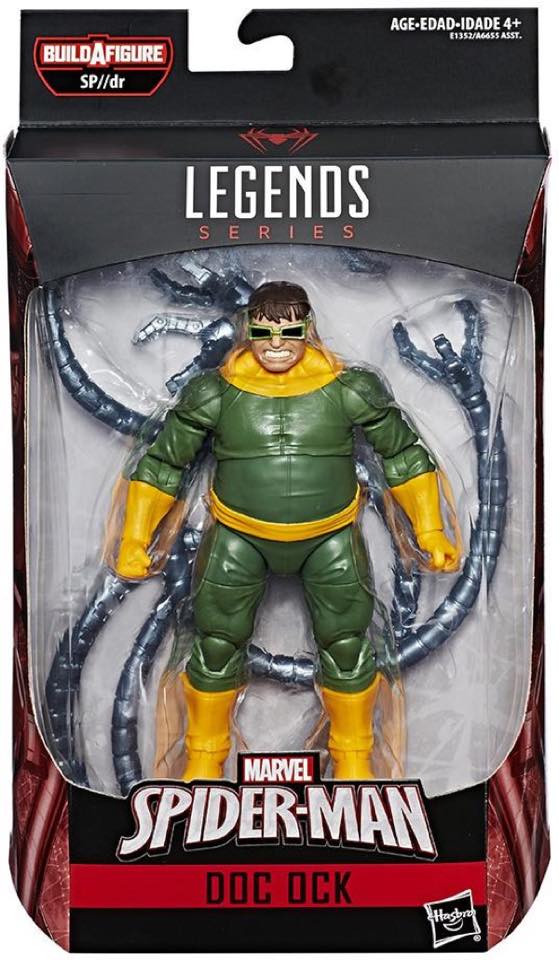 The case assortment for the Spider-Man Legends SP//dr Series is as follows:
(2) Doc Ock [Doctor Octopus]
(1) Scarlet Spider
(1) House of M Spider-Man
(1) Cloak
(1) Dagger
(1) Elektra
(1) All-New All-Different Daredevil [Black Costume]
Build-A-Figure: SP//dr
Yes, that's right: Hasbro has heard the cries of collectors and has planned accordingly: the classic villain of the series–Marvel Legends Doctor Octopus–is the one figure in the wave that's been double-packed at two-per-case! This time, I think a "Hallelujah!" really is appropriate!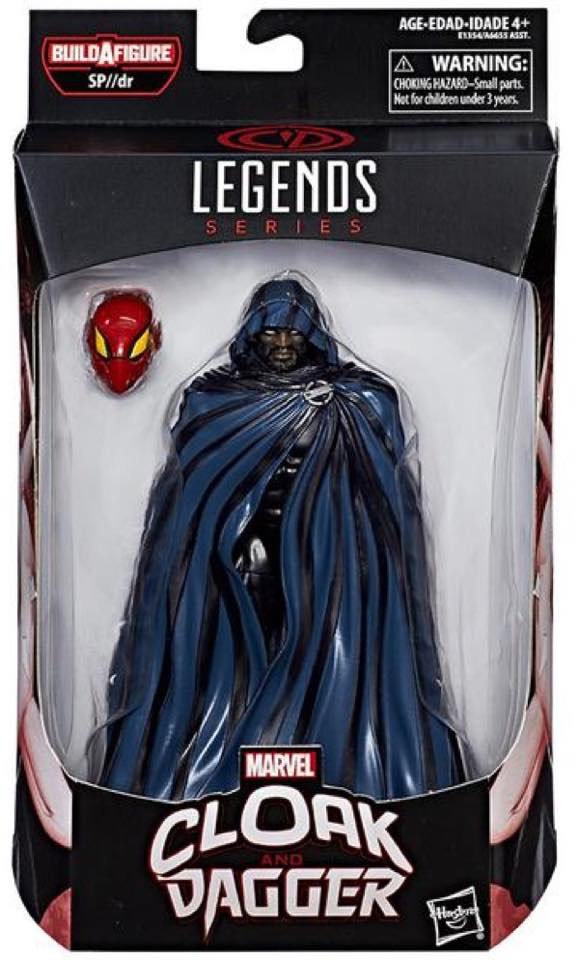 Doc Ock isn't the only classic character getting a much-needed Hasbro release in 6″ form in this wave: we're also getting the first-ever 6″ scale Cloak and Dagger figures!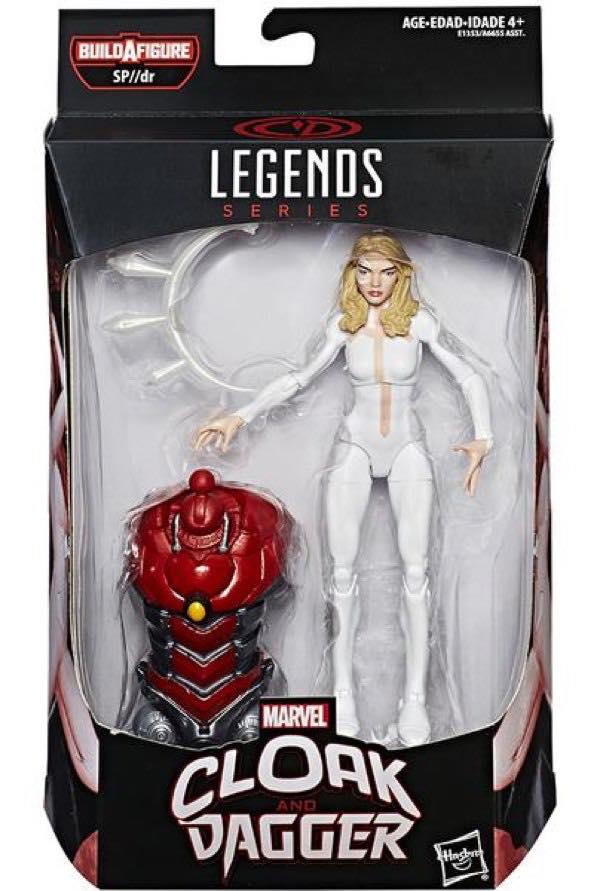 As we saw when these were revealed at New York Toy Fair 2018, Cloak's body will be detachable so that you can have Dagger posed coming out of the cloak! This is super-cool and looks amazing with Dagger posed with her light knives effects piece. I predict Marvel Legends Cloak and Dagger are going to be very difficult to snag at retail.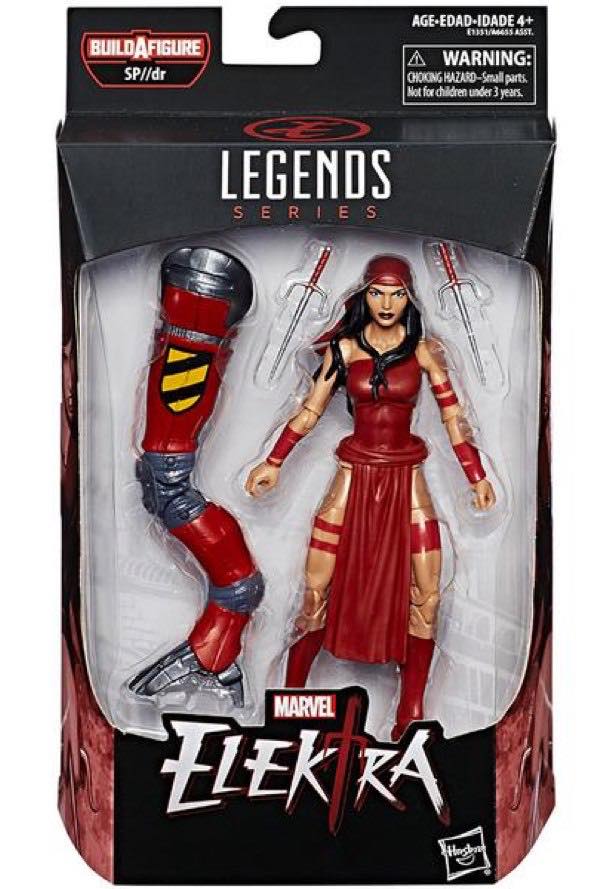 A comic book-styled Elektra rounds out the classic characters in this series. I was actually kind of hoping for the All-New All-Different Elektra design in her Netflix-inspired costume, but there's no denying that we're due for a new classic ML Elektra, as it's been many years since there's been one in circulation!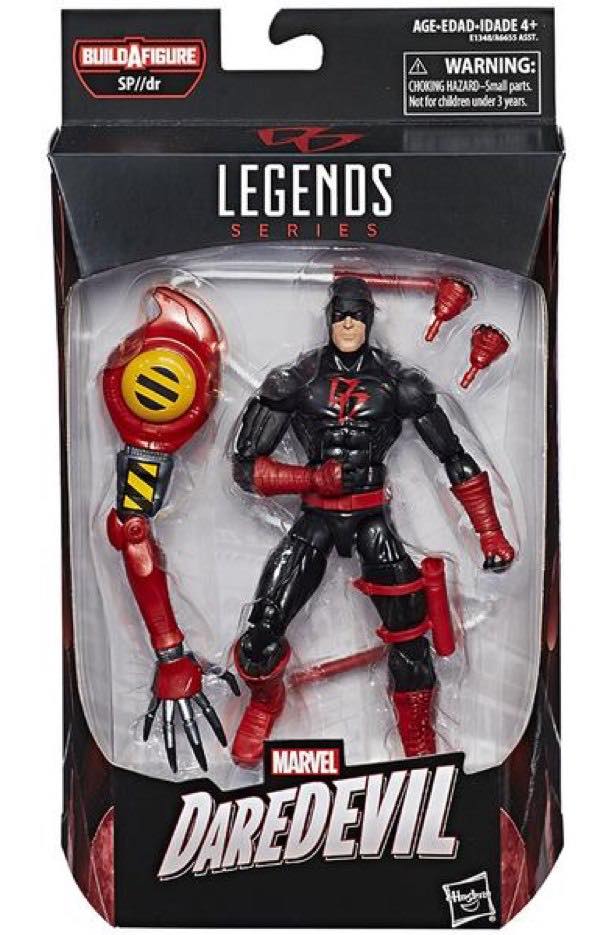 And hey, you can't have Elektra without a corresponding Daredevil, right? But while Elektra is all-retro, this Daredevil is all-modern in his All-New All-Different Marvel black costume. I'm a fan of the Charles Soule run on Daredevil where this costume is at the forefront, and I'm pleased to see it getting the action figure treatment before it becomes totally obsolete and disappears from comics (and merch) forever.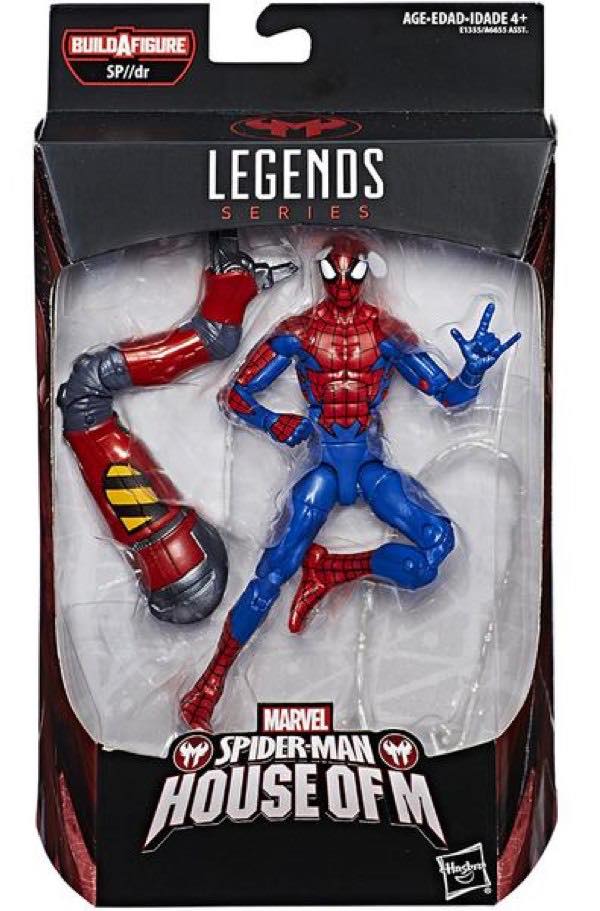 Last but not least, we've got a duo of figures of Spider-Man himself to fill out the wave. Marvel Legends House of M Spider-Man is a figure I've been expecting since we got a 3.75″ Marvel Universe scaled version a year or so ago, so I'm not too shocked to see him. It is a nice touch that he gets the House of M logo on the front of his packaging, though–and also has that new webline effects piece from the Gamestop Exclusive PS4 Spider-Man GamerVerse figure!
An updated Kaine Parker Scarlet Spider figure completes the series. He's got his "The Other" powers on display with the spikes coming out of his wrists, and a "Dead No More" Kaine Parker unmasked head as pretty neat extras, although I'm honestly not sure I like this new Scarlet Spider as much as the 2012 one that's been in the site header for the past half-decade plus. This is certainly a character there's still plenty of love and demand for, however, so good for Hasbro including him in the wave for those who missed the original.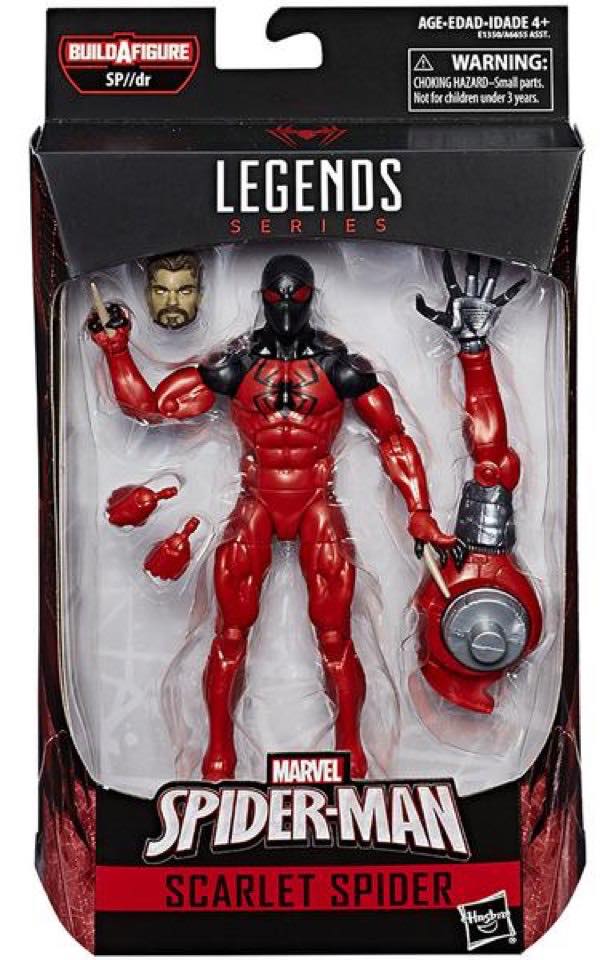 The Marvel Legends Spider-Man SP//DR Series is now up for pre-order with free shipping, and is scheduled to ship out in July 2018. Yes, that's next month! How's that for service? Thanks, Hasbro! There hasn't been any announcement of solid cases of individual characters and I haven't seen single figures up for sale yet anywhere, but I'll update our Twitter and Facebook Pages with ordering information if singles do show up for sale.
What do you think of this year's second (and likely final) series of Spider-Man Legends figures, Marvel collectors? Are you planning to pick up the whole wave, or just pick and choose characters you favor? And does the choice of super-obscure character SP//DR as the BAF help or hurt this wave, in your opinion?
The post Spider-Man Marvel Legends SP//DR Series Up for Order! DOC OCK! appeared first on Marvel Toy News.