"If you were good enough, then maybe Tony would still be alive…" with that phrase, Quentin Beck, the enigmatic villain named Mysterio, brings Peter Parker to a nightmare when the young Spider-Man still suffers the loss from his friend and mentor in the final battle against Thanos. Amid a hallucinogenic green mist expelled by one of the villain's drones, appears the cadaverous and zombified image of Iron Man, floating with his repulsors, and wearing a shattered armor that reveals parts of Stark's skeleton inside.
A closer look shows the texture of blue pixels in the image, revealing that it is another digital illusion created by Mysterio, a detail highlighted in the figure thanks to a special citrus paint used in his painting, where different lighting angles provide different visual impressions.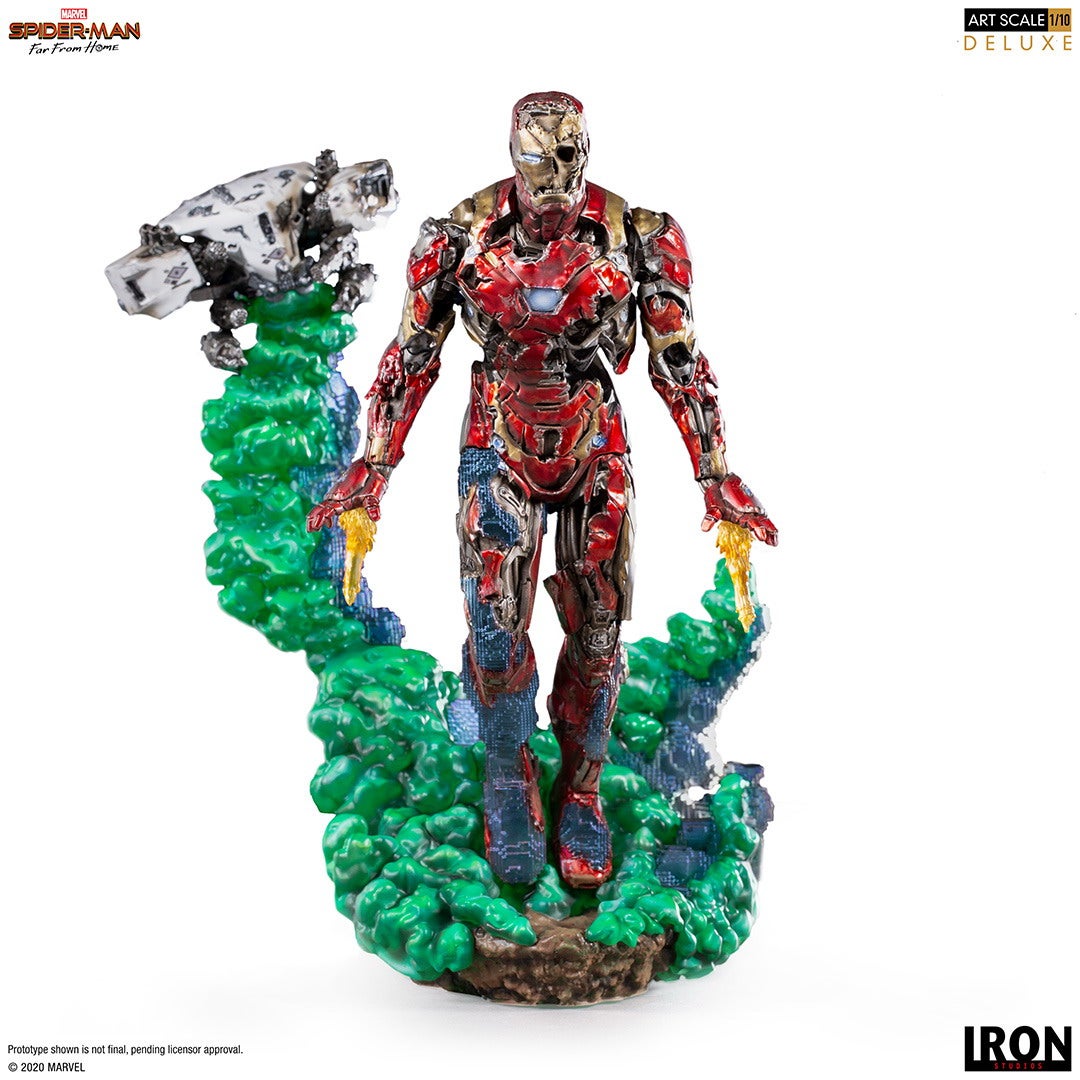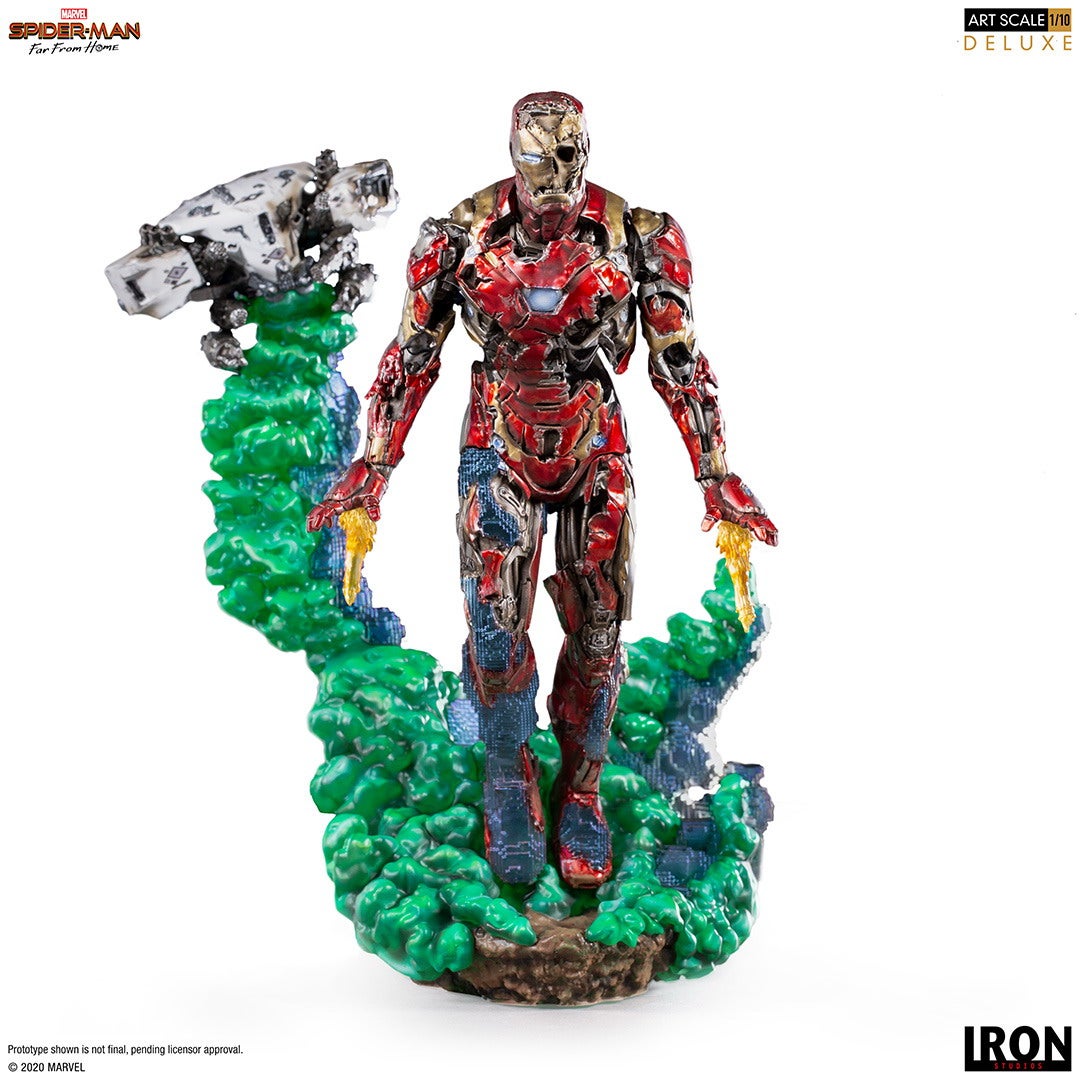 Iron Studios presents this striking scene from the movie Spider-Man: Far From Home with the Iron Man Illusion Deluxe Art Scale 1/10 Statue. Standing over 8-inches tall (8.2 in H x 6.2 in W x 6.6 in L), the polystone collectible depicts the "Zombie Iron Man in fantastic detail. Look for it fourth quarter of 2020 priced at a MSRP of $179.99.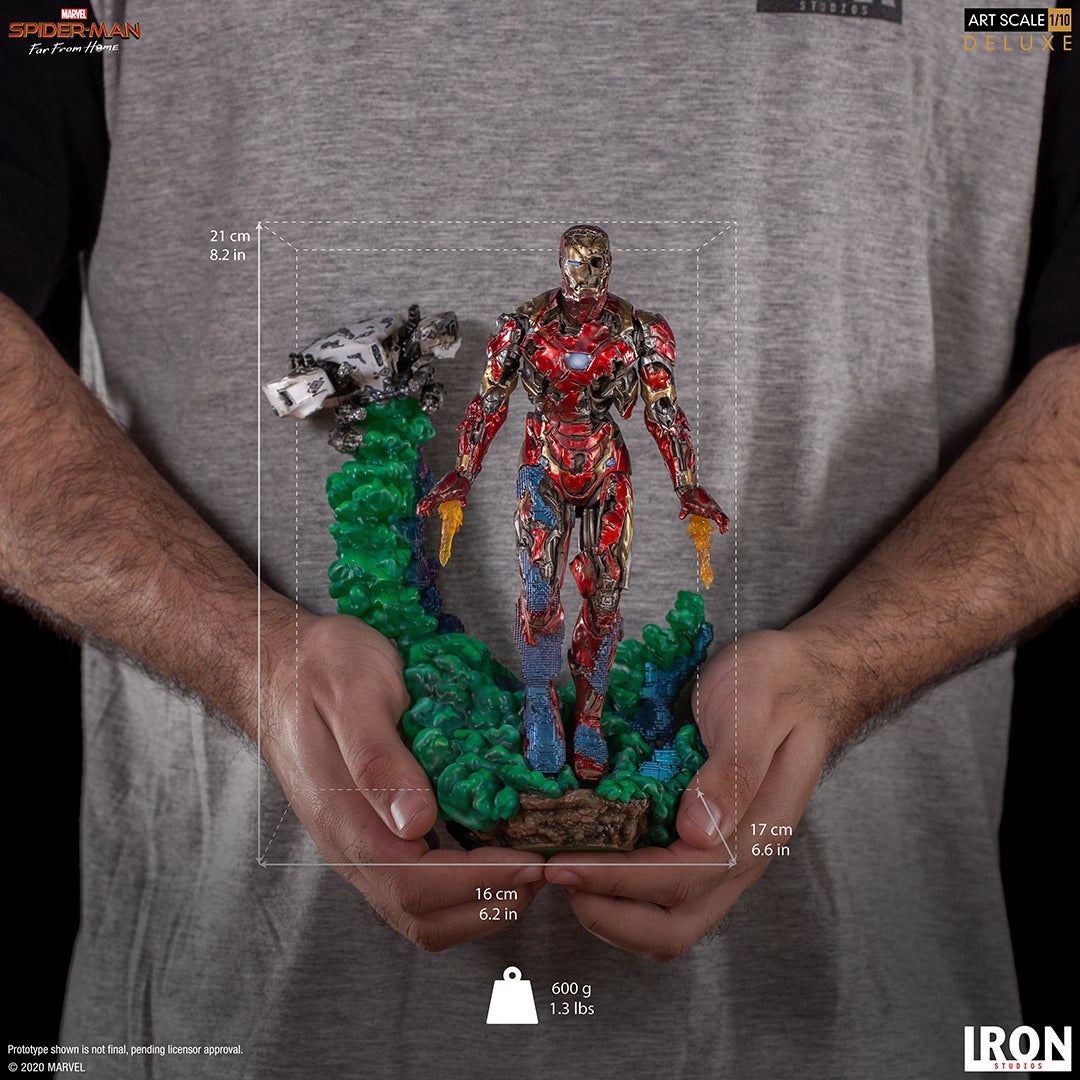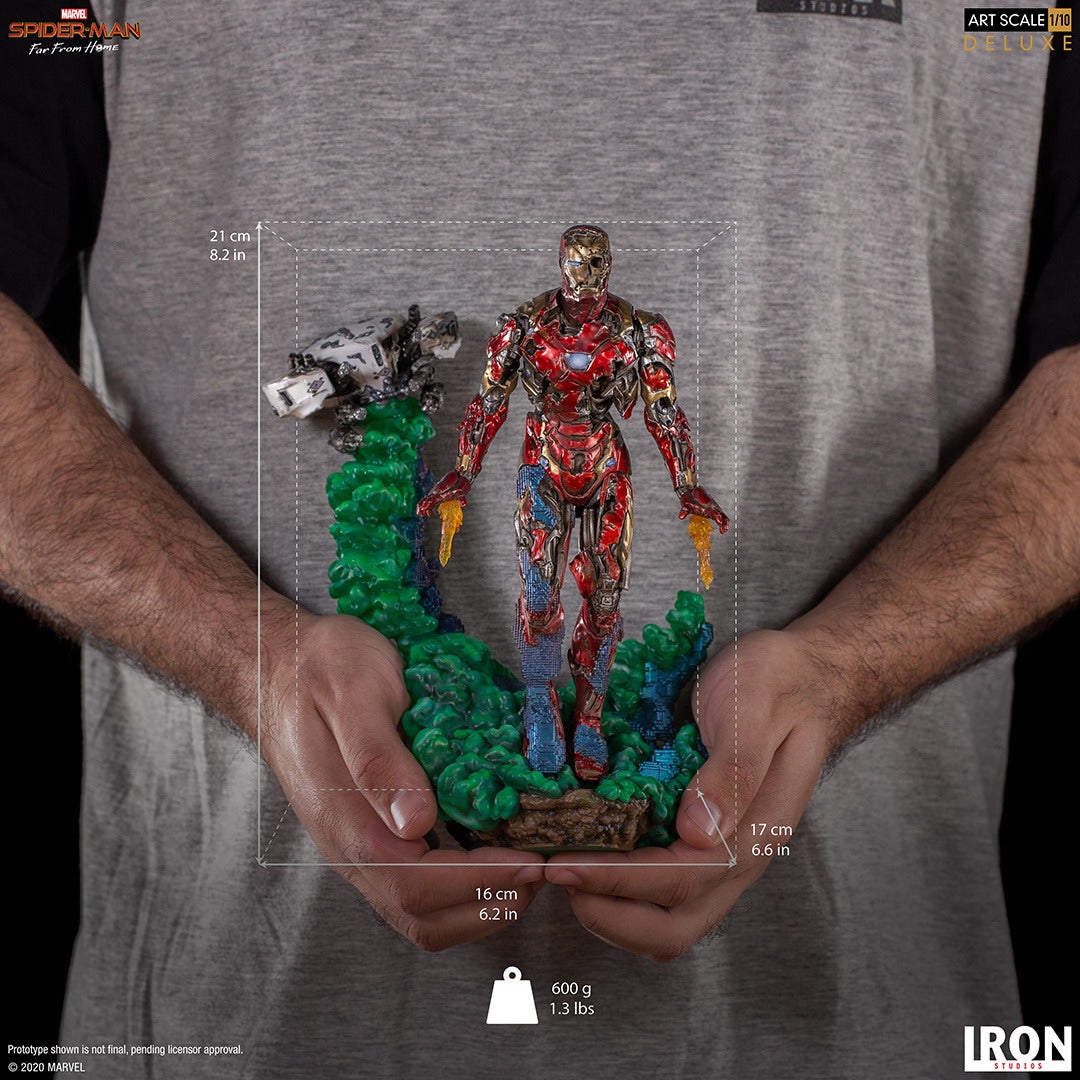 [See image gallery at www.figures.com]
---