Toynk.com is happy to announce the arrival of three new Harry Potter items to their Harry Potter Home Goods Collection. This magical collection showcases the nostalgia of the Harry Potter books and movies by bringing iconic Harry Potter moments to our everyday lives.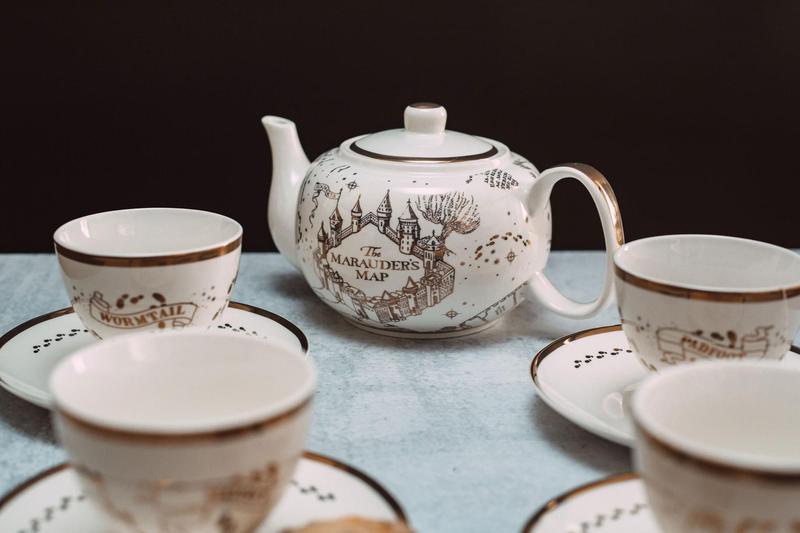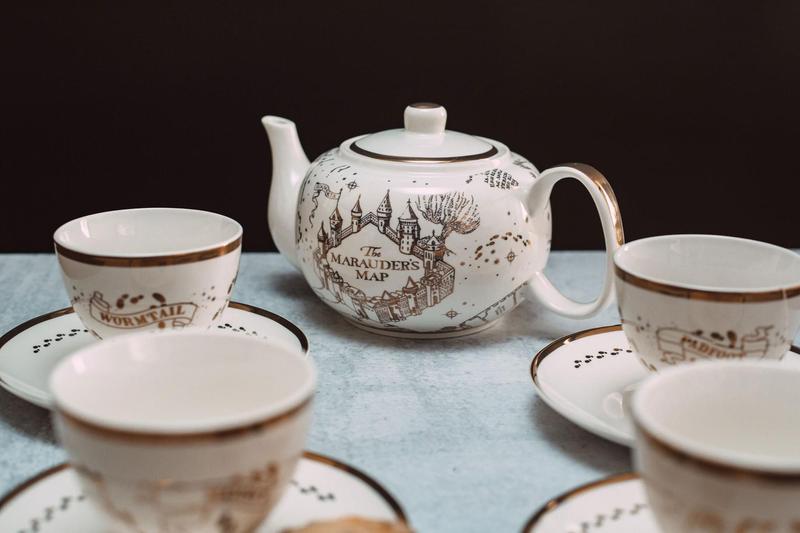 Make tea time magical with the Harry Potter Maurader's Map 10-Piece Porcelain Tea Set, which contains a 34-ounce teapot with a lid and four exquisite teacups and saucers. This fun tea set reveals Hogwarts' secrets with an attractive metallic design that proudly declares "I solemnly swear that I'm up to no good." The intricate design features the Maurader's Map logo, footprints, and the names of wandering students just like the Maurader's Map featured in the Harry Potter Films.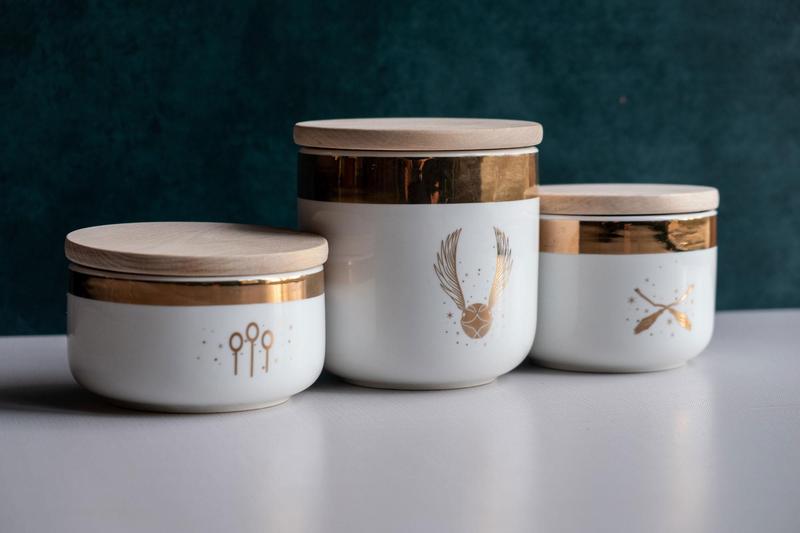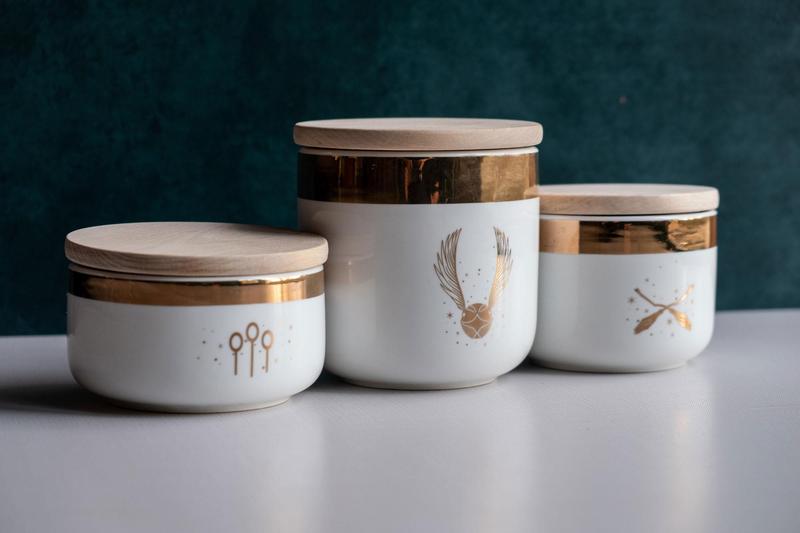 Show your love for the famous wizarding sport with the Harry Potter Quidditch Ceramic Storage Jar Containers. The three-piece set of airtight containers is perfect for storing a variety of items and ingredients, including cookies, candy, spice, flour, sugar, and more. Each storage jar features an airtight wooden lid and a unique design inspired by Quidditch and varies in size. The Goal Hoops canister measures approximately 4 x 3 inches; The Brooms canister 4 x 3 inches; The Golden Snitch canister 4 x 4.5 inches.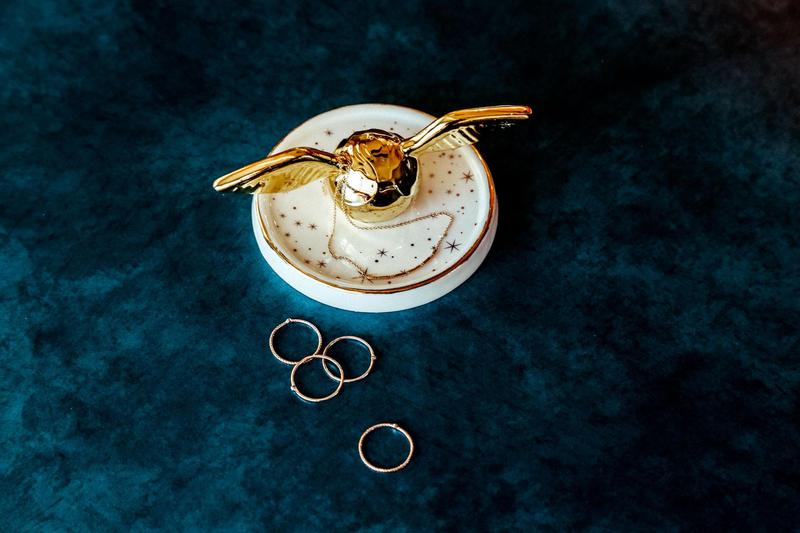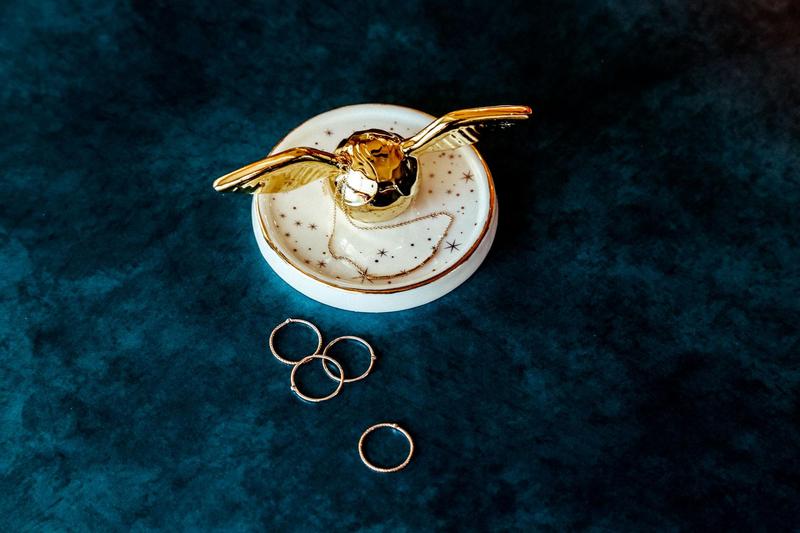 The Harry Potter Golden Snitch Ceramic Trinket Tray combines fun and function. The trinket tray measures approximately 4-inches and showcases the famous golden snitch. An easy way to organize and display your jewelry and other accessories, this Harry Potter trinket tray is an eye-catching accent piece for anywhere in your home that needs a touch of magic.
Launched at the end of 2020, the Harry Potter Home Goods Collection includes nine other stunning Harry Potter items that ensure magic reaches every nook and cranny of your home!
All Harry Potter items are officially licensed and are available for sale now on Toynk.com.
---