Sideshow provides a closer look at their recently revealed 1/6 scale figures from the fan-favorite animated series, Star Wars: The Clone Wars.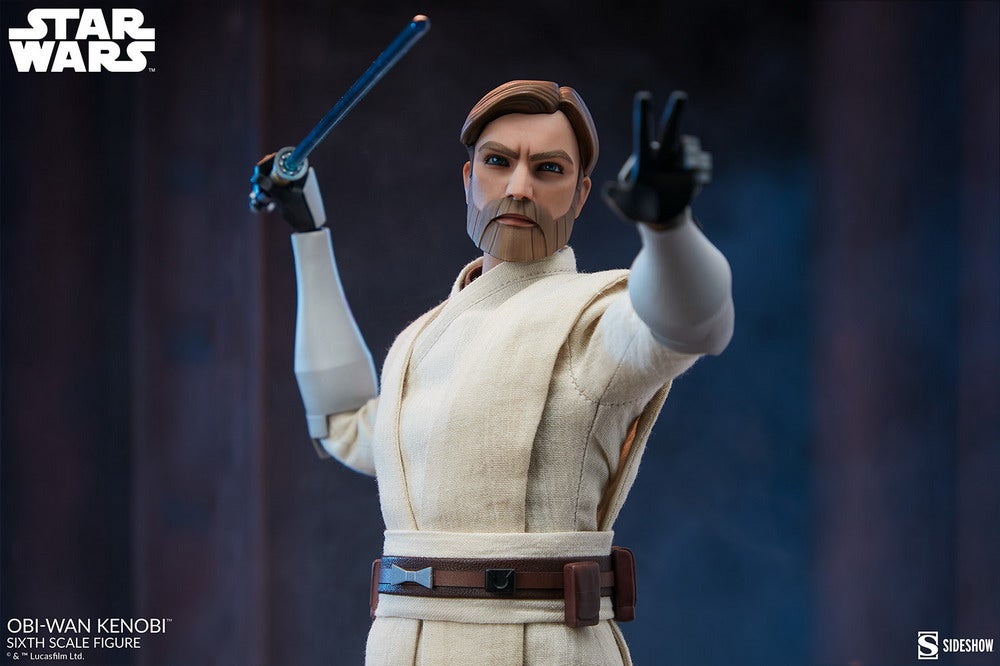 The Obi-Wan Kenobi Sixth Scale Figure perfectly captures the enigmatic Jedi Knight's iconic design from The Clone Wars animated series, as he works to keep the galactic peace alongside the Jedi Order.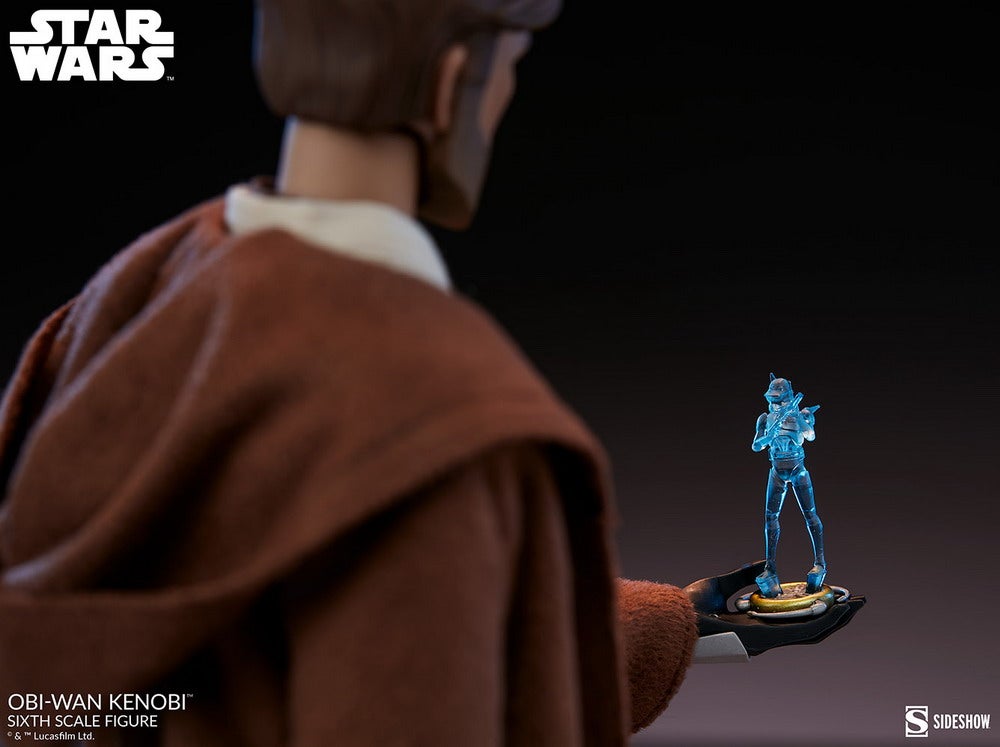 The figure includes a number of stylized hands and swap-out accessories to give collectors a wide range of display options for the Jedi General. In addition, he comes with both a lightsaber hilt and a separate lightsaber with its blue tapered blade activated and ready for battle. Finally, Obi-Wan is equipped with a holoprojector accessory with a sculpted miniature hologram of his loyal and stalwart companion Commander Cody.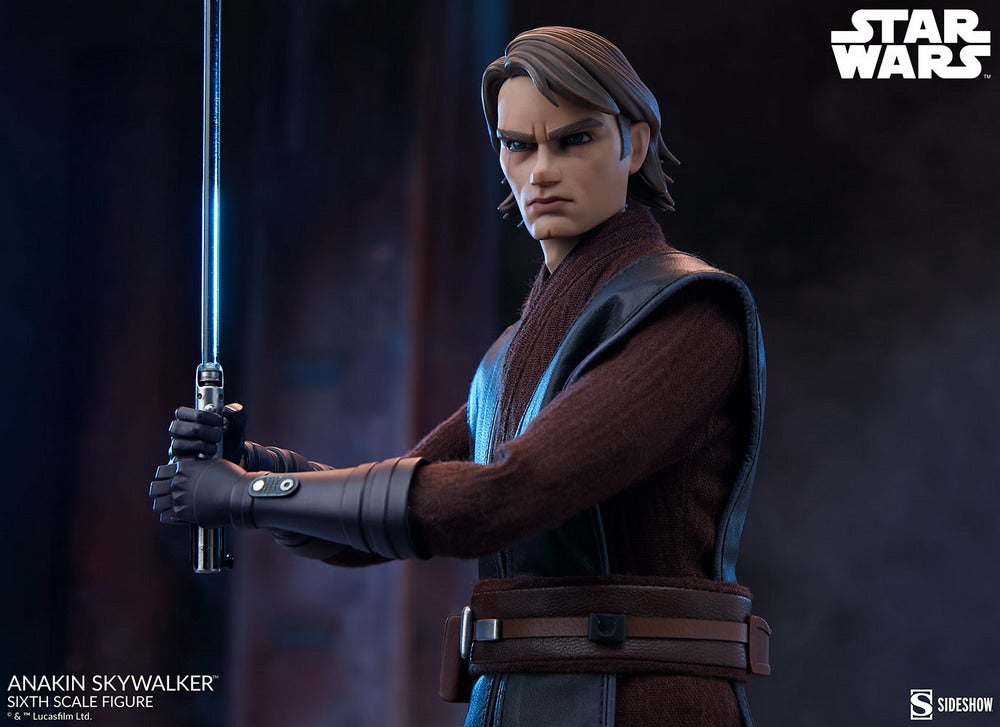 The Anakin Skywalker Sixth Scale Figure is inspired by the distinct stylized design of the gifted but troubled Jedi Knight as he appeared in The Clone Wars. This fully posable articulated figure features a beautifully sculpted hand-painted headsculpt of Anakin Skywalker, as well as a carefully tailored fabric costume consisting of a Jedi robe, tunic, undershirt, tabards, pants, a sash, and his belt (with sculpted accessories), along with his boots and gauntlets to create his signature look from the show.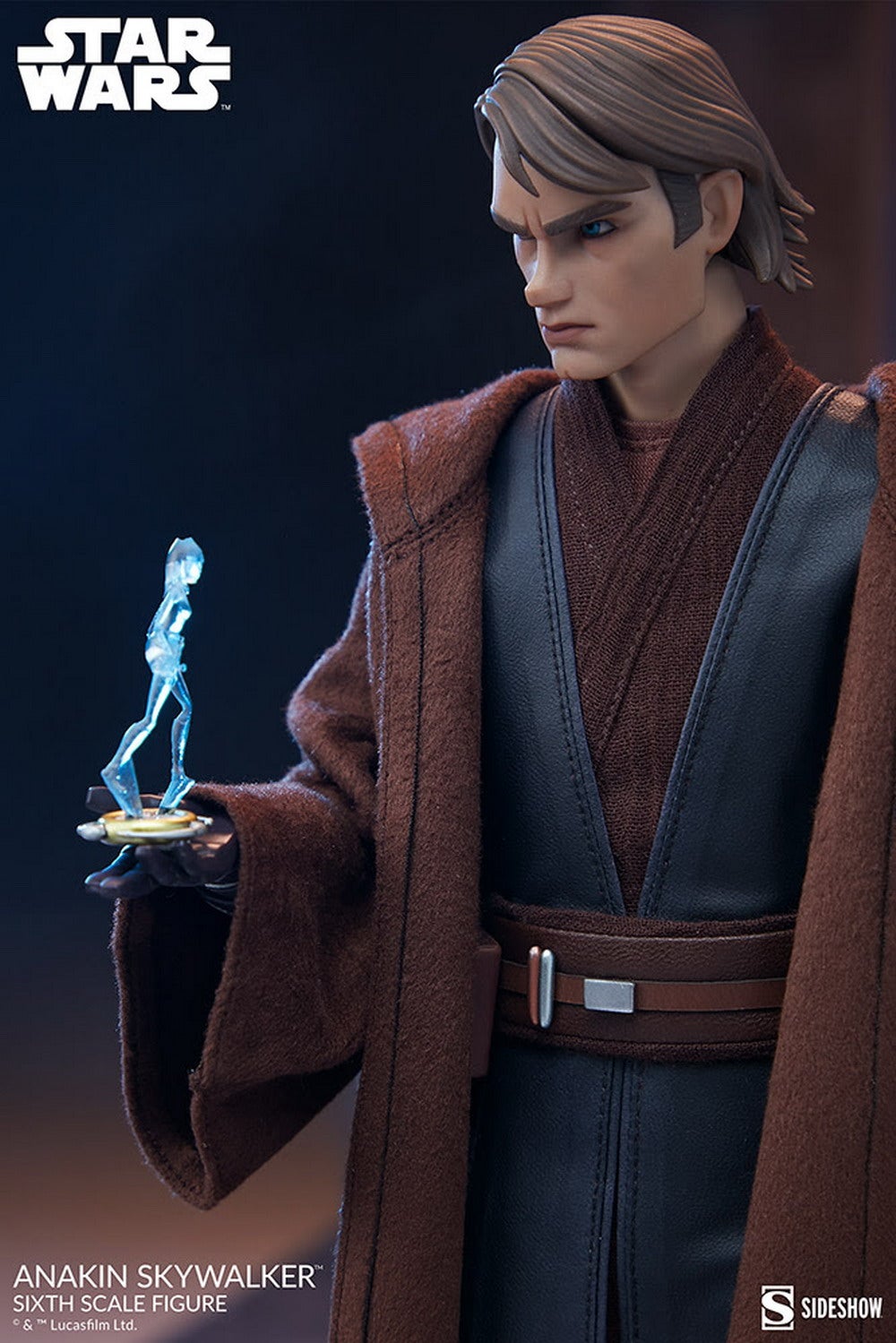 The Anakin Skywalker Sixth Scale Figure also includes a number of swap-out hands and accessories for a wide range of posing and display options. His accessories include a lightsaber hilt, and a separate lightsaber with the tapered blade activated and ready for action. Finally, Anakin is equipped with his holoprojector with a miniature sculpted hologram of his Padawan, Ahsoka Tano.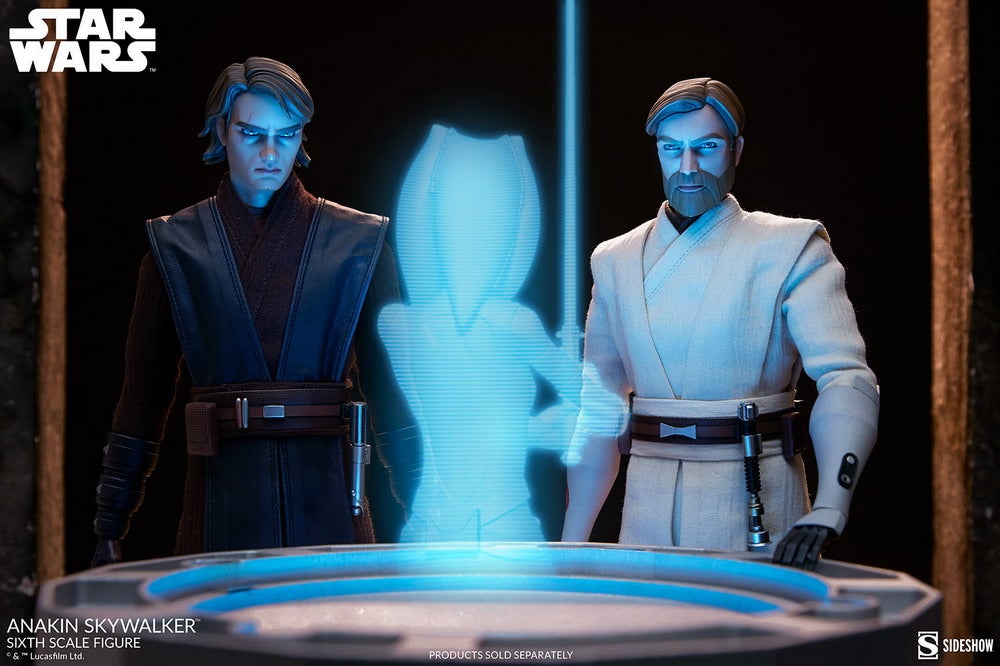 Anakin Skywalker is available for pre-order now through Sideshow's website, each figure priced at $255.
---