Bust collecting is dying. There's almost no doubt about it: Whether it's life-size busts or mini-busts, statue companies are having very hard time these days finding more than a few hundred collectors interested in any one bust. But perhaps Sideshow Collectibles has the right idea with their latest attempt, as they're not even going to try to find hundreds. Instead, they're going right for an edition size that's almost unheard of for a Marvel Statue: the LE 100 (yes, 100!!) X-Force Deadpool Life Size Bust is now up for order!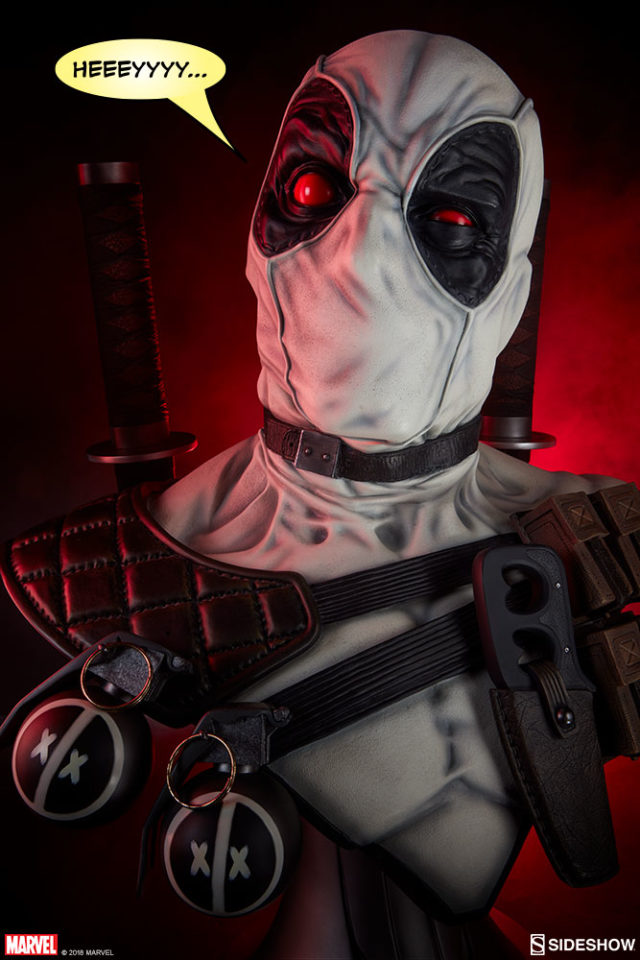 …Well, this is an unexpected stratagem on Sideshow's part. Let's face it: the world is not exactly being set on fire by any of their Marvel life-size busts (though that Venom LSB is almost a lock for the coolest one that I've ever seen in my life).
But if collectors don't show up just for a great sculpt, perhaps a different carrot is needed. One that's irresistible to many people: an ultra-low edition size. Enter the latest addition to the Sideshow Collectibles LSB family: LE 100 X-Force Deadpool!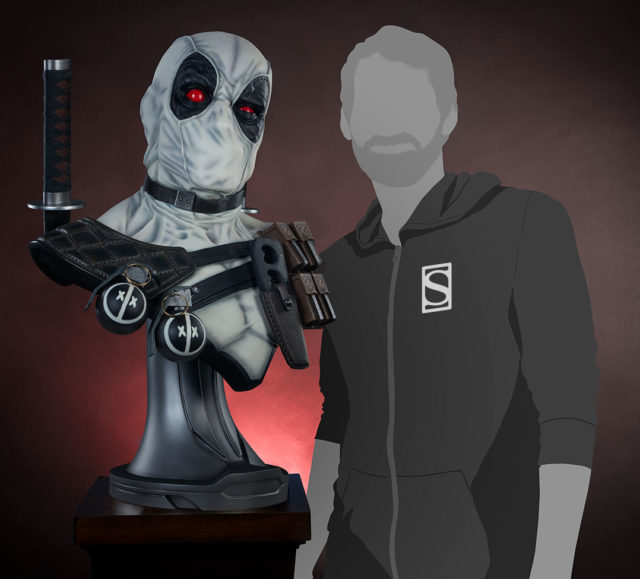 When you do a new Deadpool statue these days, of course there's going to be a grey X-Force repaint. It's a cool palette swap, it's popular, and hey—it even sort of appears in Deadpool 2 (just ask Hot Toys)!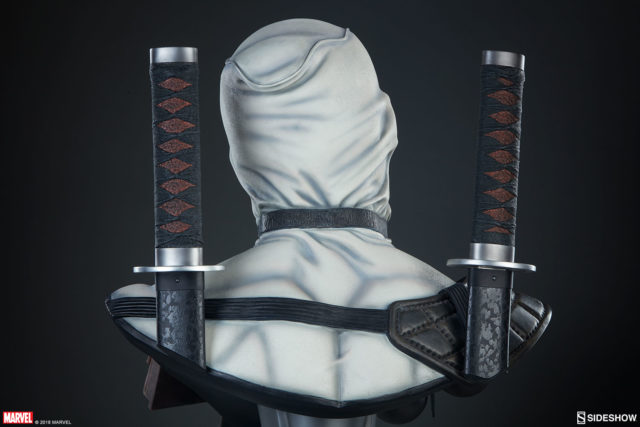 But that 100 ES… shocking. I can only assume Sideshow is sitting on a lot of unsellable Grey Hulk busts, but that sculpture is one of my least favorites (I won't lie—I think it's hideous), so I never really thought it would move 150 units expediently (or possibly at all).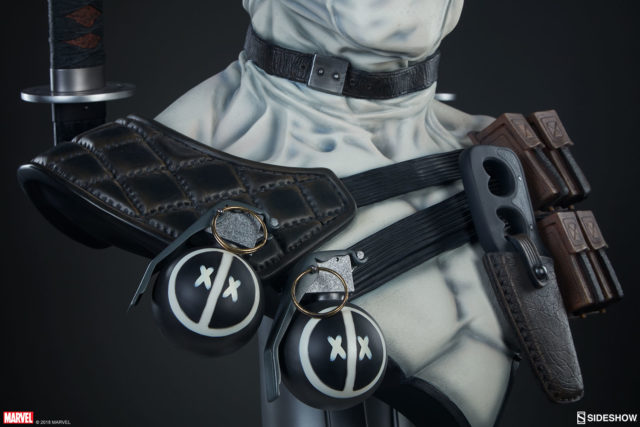 On the other hand, I actually bought the 1/4 X-Force Deadpool Premium Format Figure and ended up liking it more than the original red version, so I've got no issues with Sideshow going to the well once again with this repaint of the red Deadpool LSB.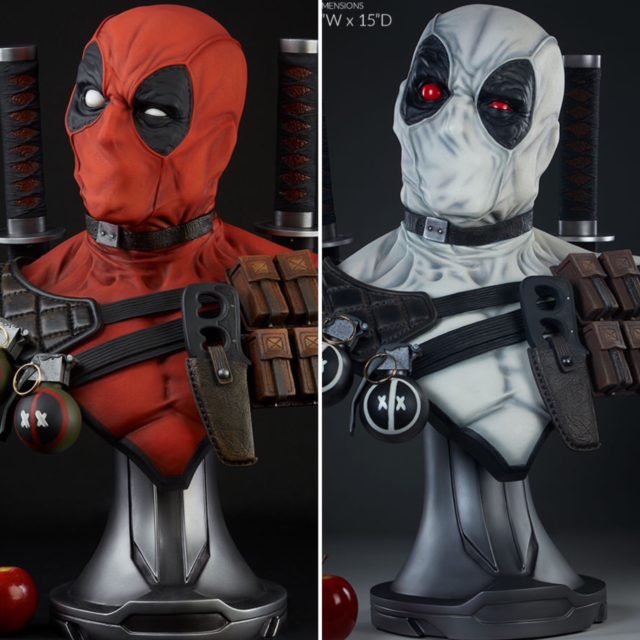 And that's essentially what we've got here: a repaint. No new bells-and-whistles, no tweaked or updated parts. Just a fresh coat of paints. And hey—that's fine. The light grey and black looks sharp, the "facial" expression on this sculpture is as rich with zany personality as ever, and the detailing on the grenades, swords and various pouches is all high-class.
While this isn't a 1:1 Wade Wilson for those with limited display space (or, you know… money), I think Sideshow will find 100 interested parties for this Wade Wilson eons before they find homes for those 150 Grey Hulks.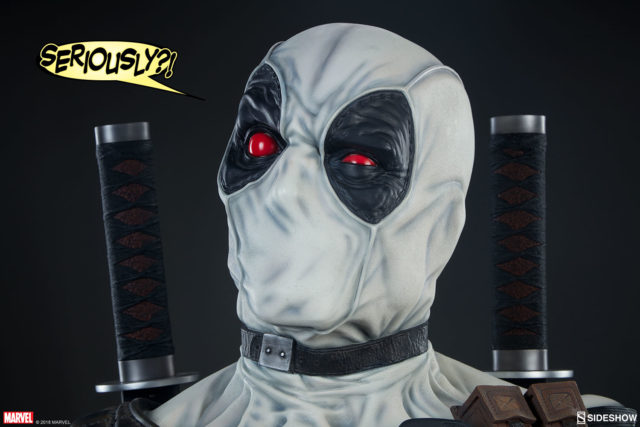 The Sideshow X-Force Deadpool Bust is now up for pre-order exclusively through the Sideshow Collectibles website, and is limited to 100 pieces produced (did I mention that?). SS has upped the price 100 bucks over the red version to $1075, which will thrill no one, but is probably a necessity to start up the machines at the factory with so few being made.
Any thoughts on this specific Deadpool X-Force variant bust, its edition size, or any aspect of LSB collecting at all? Are there any collectors left out there that primarily purchase busts as a main facet of their collection?
The post Sideshow X-Force Deadpool Life-Size Bust Up for Order! LE 100! appeared first on Marvel Toy News.