While Hot Toys is covering Marvel movie-based sixth scale figures so magnificently that there's zero need for other company to compete with them on the movie front, Marvel Comics sixth scale figures are few and far between (especially with the Hasbro 12" line seemingly on hiatus). But Sideshow Collectibles is still slowly trucking along with comic book-styled goodness, and their next character is a bit of a surprise: the Sideshow Exclusive Red Skull 1/6 figure goes up for order Thursday afternoon!
The Sideshow Collectibles Marvel sixth scale Figures line has had its share of hits and misses, with some of the line's releases selling out quickly (Punisher, Wolverine and Ghost Rider), and some of the line's characters still sitting in the warehouse a few years later (like Deadpool and Daredevil).
But Sideshow entered a new area with Magneto a few months back—the very first villain in the line—and now they're ready to expand the series' villainous ranks again with Captain America's greatest foe: the Red Skull!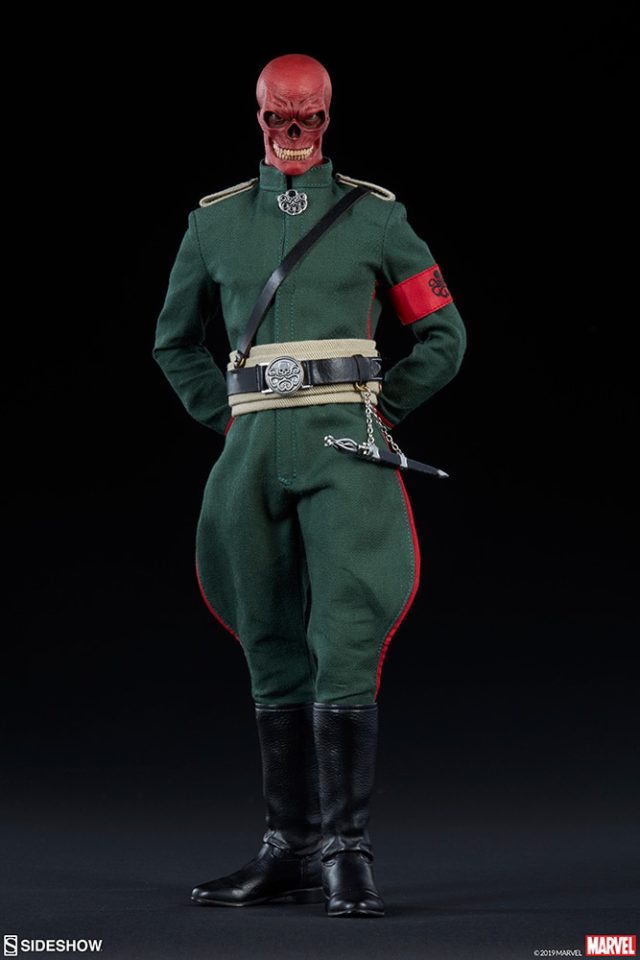 Red Skull has often been a bit of a controversial character in the eyes of many collectibles companies (what with being a Nazi and all), but he's been normalized a bit and getting more merch since his debut appearance in Captain America: The First Avenger. And now Herr Skull is ready for his first comic-style 1:6 figure ever!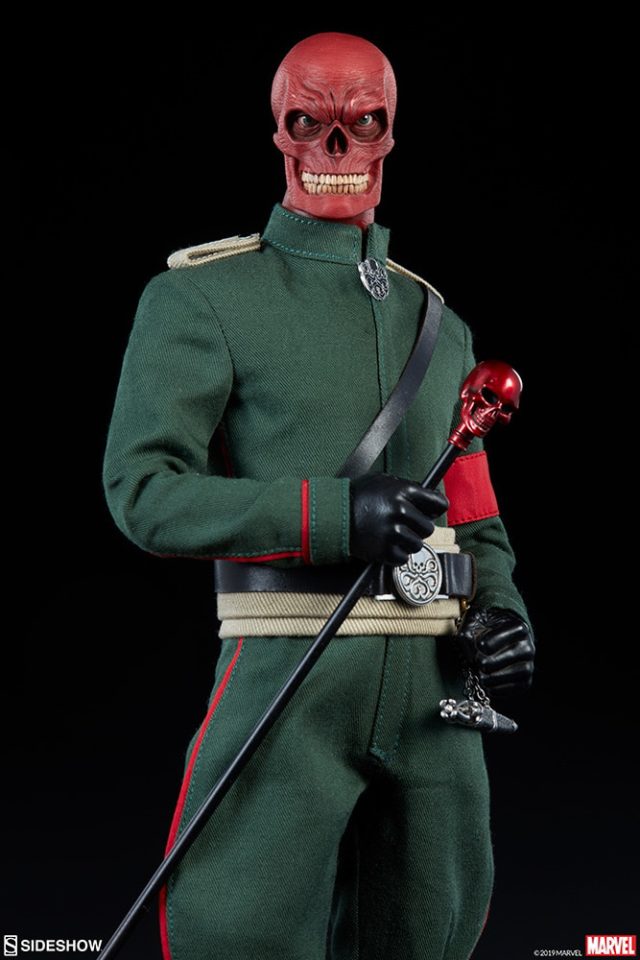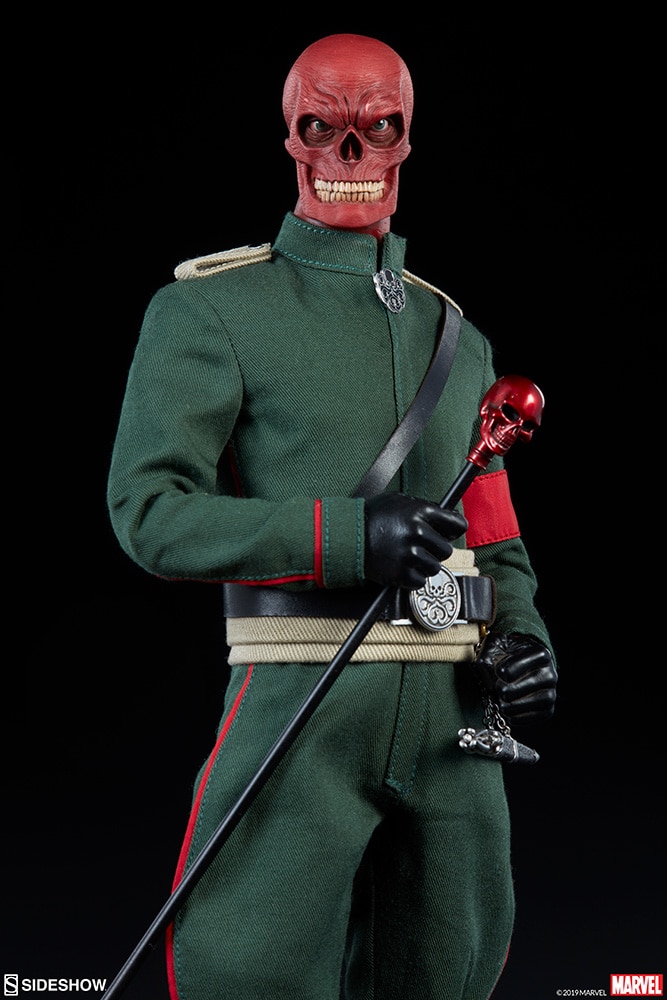 While it might seem like a bit of a weird selection to pick Red Skull as the next addition to a line that's still missing many headliner heroes, it makes perfect sense for him to be solicited now when you take into account that Sideshow's Captain America comic book styled 12″ figure will be shipping out this summer and is still available for pre-order (although with an edition size of just 1000 I wouldn't be shocked if he doesn't sell through all the exclusive quantities before he actually starts shipping).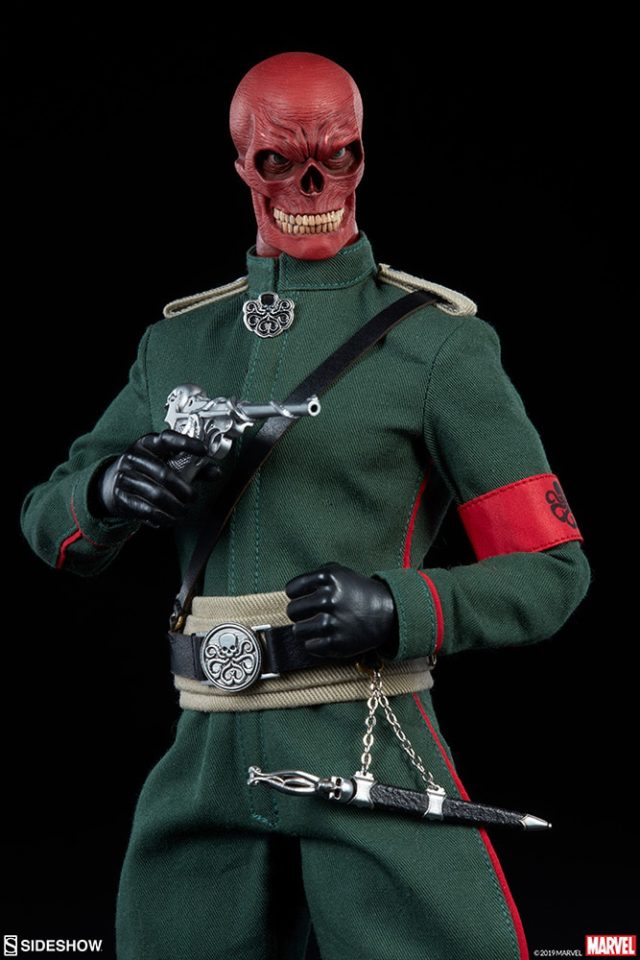 Admittedly, this figure doesn't have the single most eye-catching costume in the world. But hey–it's a military uniform and it's been done really well. I'm not sure what else Sideshow could have really done with this uniform. The Mezco 6″ ONE:12 Collective counterpart doesn't look nearly as good to me and sells for $300+ on the aftermarket, so I don't think SS has overpriced this larger and more impressive figure at $235 (or $220 for the regular edition).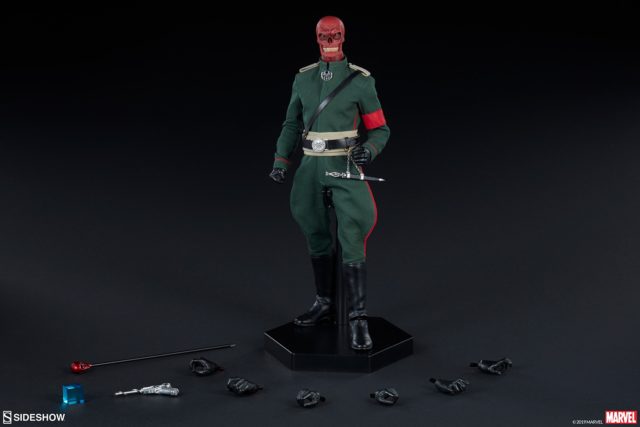 While his costume is a bit basic, the accessories give this 12″ figure a bit more life and fun to work with. Along with the obligatory figure stand and six interchangeable hands, the Red Skull Sideshow 1/6 will include a translucent Cosmic Cube (you youngin's might call it the "Tesseract"), along with a pistol and a skull-topped cane. These weapons seem plain just laid out, but the way Red Skull is posed with them in the official photos shows how much energy they really give the figure.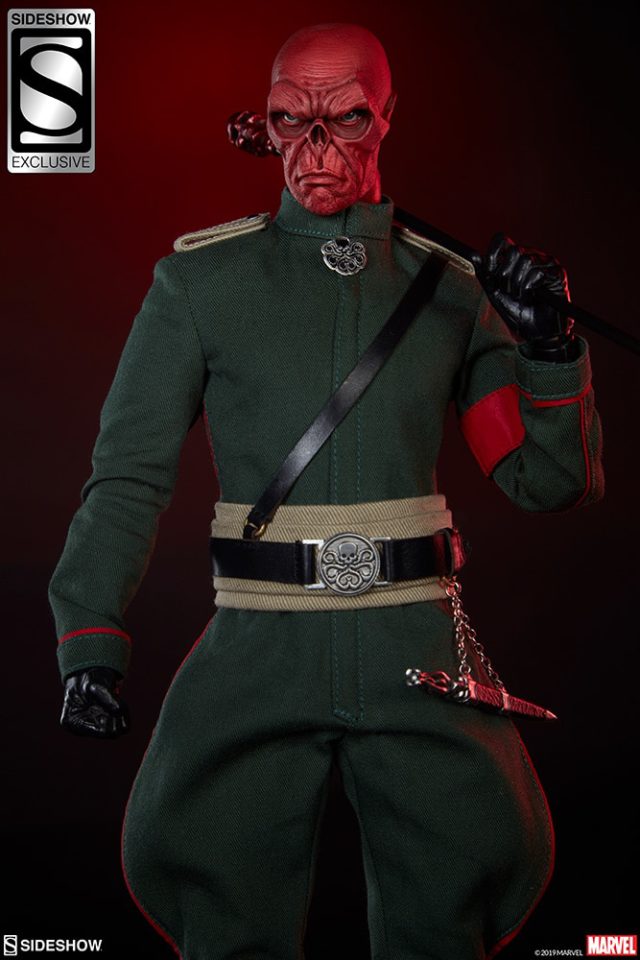 And speaking of the exclusive: This is a Sideshow Collectibles 1/6 figure, so we could have bet on it that there would be an Exclusive Edition–and there is. In this instance, SS has gone with what's customarily the most popular exclusive: an interchangeable alternate head for the figure with a totally different portrait.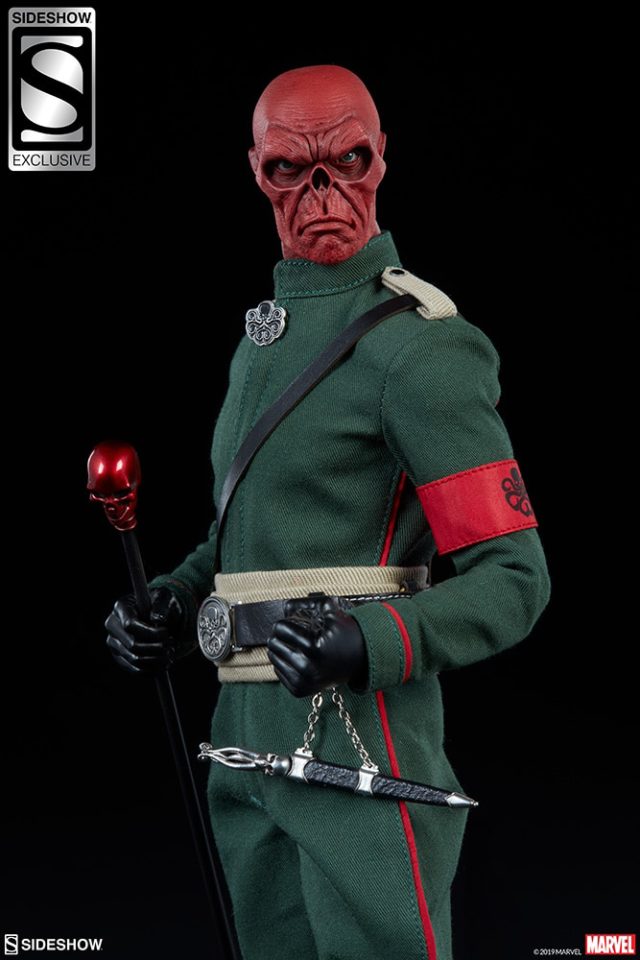 The EX head is a very classic-styled scowling face that's a stark contrast to the diabolical, smiling skull that's on the other head. I think I might actually like the open-mouthed regular head a bit more, but let's be real here: for 15 extra bucks, almost every collector who opts for this figure is going to go for the Exclusive with two heads (while it's available, at least).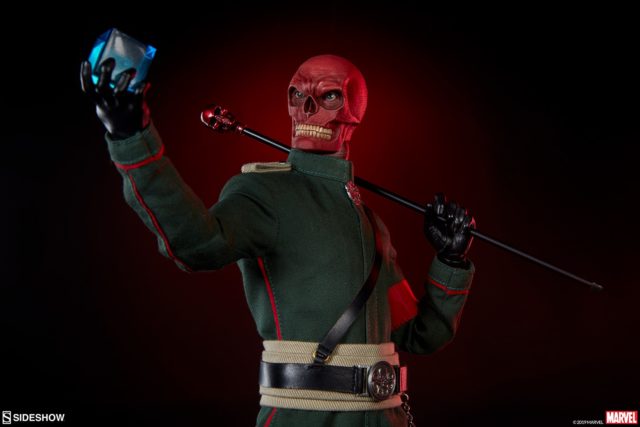 The Sideshow Collectibles Red Skull EX figure should be up for order right around 3PM EST on Thursday 3/7, with a likely shipping date at the end of 2019. Only a few of these Sideshow Exclusive 12" figures have sold out during pre-orders, but Red Skull may be enough a niche character that he ends up with a low edition size and a faster sell-out.
What's your take on the newest addition to the Sideshow Marvel Comics 1:6 figure line? Are you glad to see a villain like Red Skull getting the high-end treatment, or is he a bit too mundane of a character to really catch your interest (and dollars)?
The post Sideshow Red Skull Exclusive Sixth Scale Figure Photos & Order Info! appeared first on Marvel Toy News.