Sideshow presents the first in a new in-house series of story-driven statues: Bounty Hunter: Galactic Gun for Hire Statue. This original sci-fi character is available for pre-order now priced at $485 with shipping expected between Sep 2021 – Nov 2021.
The Bounty Hunter: Galactic Gun for Hire Statue measures 19-inches tall, swaggering out of her spacecraft after an artful crash-landing on a hostile alien planet. The polystone Bounty Hunter statue is equipped for tracking in any alien environment with a highly detailed white, blue, and purple bodysuit integrated with technological implants and support systems. Protected by a rocket-engine backpack, armor, and jump-jet boots, no atmospheric or job-related pressures can phase her. Her cropped haircut is dyed pink and blue, and she has a fierce, calculating look on her face. In her right hand, the Bounty Hunter carries her most important tool of the trade- a large blaster rifle bought with hard-earned credits from countless successful captures, affectionately dubbed Big Bang Betty.
If you really want to see how the Bounty Hunter brings in her quickest kills, you'd best keep your eyestalks on the energy knife in her left hand that she calls her little Crater Maker- because of the deep holes it leaves in her targets. Not a deadlier weapon in all of Orion's belt, cross my three hearts! This additional display option is only available with the Exclusive Edition of the Bounty Hunter Statue.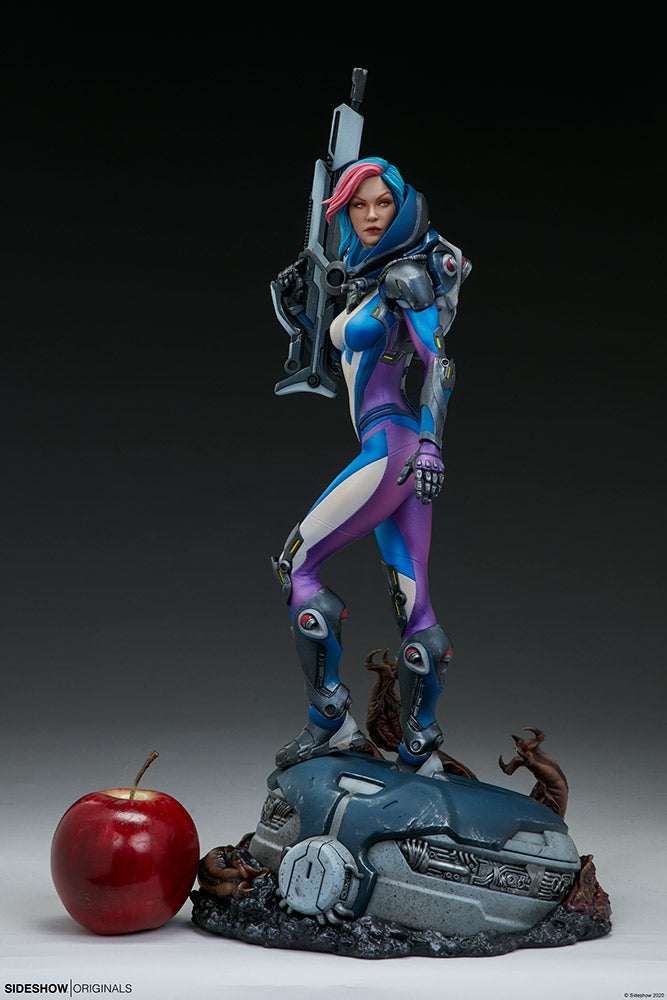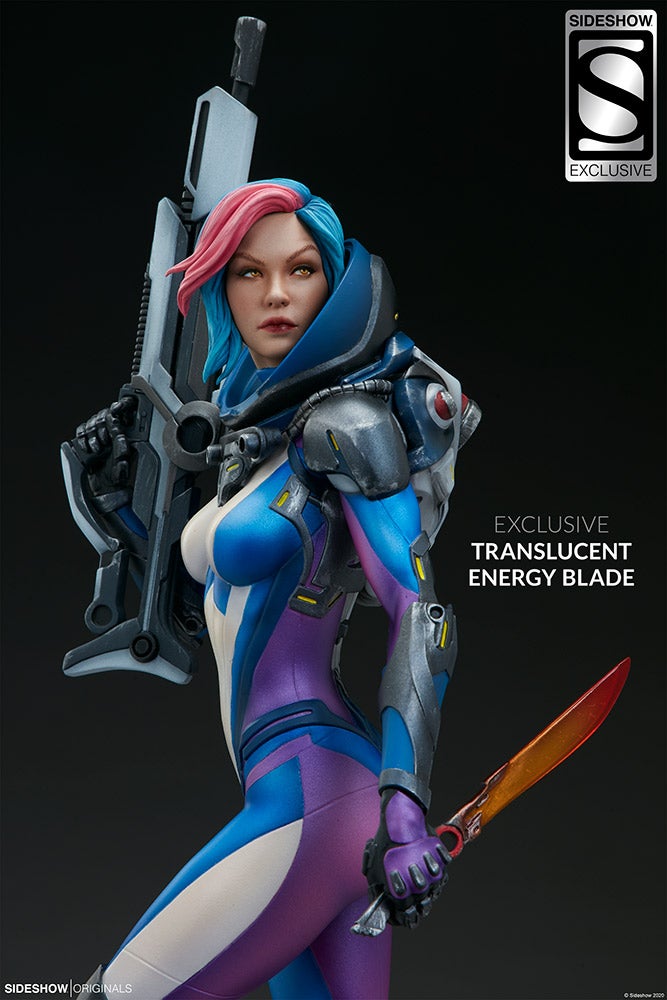 ---