Sideshow Collectibles has been on a huge roll lately with their Magneto, Miles Morales Spider-Man, Captain America and Wolverine statues all arriving to near-universal praise. And now, the first of a half-dozen new X-Men females already solicited is starting to arrive on collectors' doorsteps: the Sideshow Mystique Premium Format Figure! Does Sideshow keep on rolling with another top-quality release? Let's take a peek…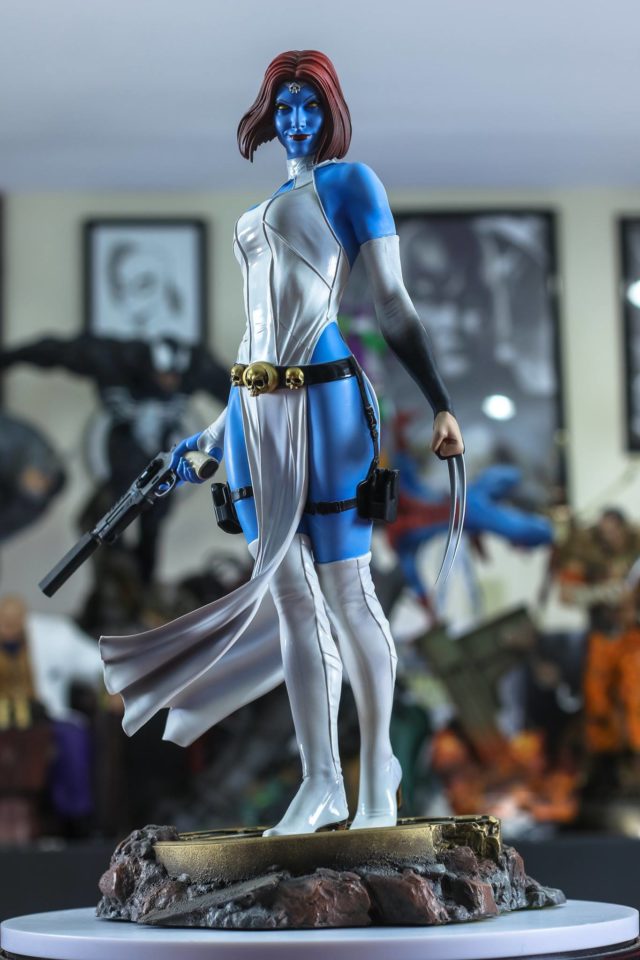 Although she's typically portrayed as a villain and not a full-on member of the X-Men, Mystique has a level of popularity that can rival just about any character in the franchise not named "Wolverine". So when Sideshow Collectibles began revisiting the women of the X-Men last year, Raven Darkholme seemed like a sure-thing.
And after an unusually fast production time—pre-orders only opened in June 2018!—the new Exclusive Mystique Statue is already shipping out after just 8 months! Was Sideshow able to make her both fast and good…?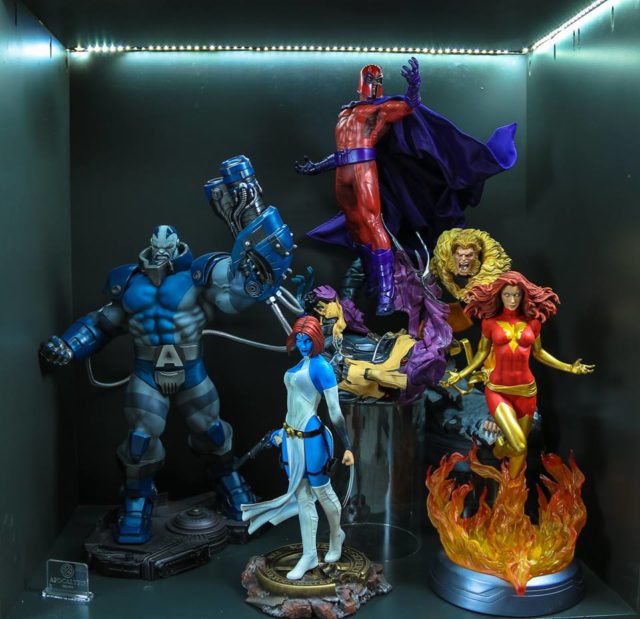 I was genuinely a little bit worried about this release when the first review and unboxing video of it hit YouTube and the poster had a whole litany of complaints about Mystique, but I've been watching forums and social media closely for other purchasers' reactions, and almost across the board every other recipient has been satisfied with their new Premium Format Mystique Statue (with the only QC issue I've seen reported being a small scratch on the dress of one).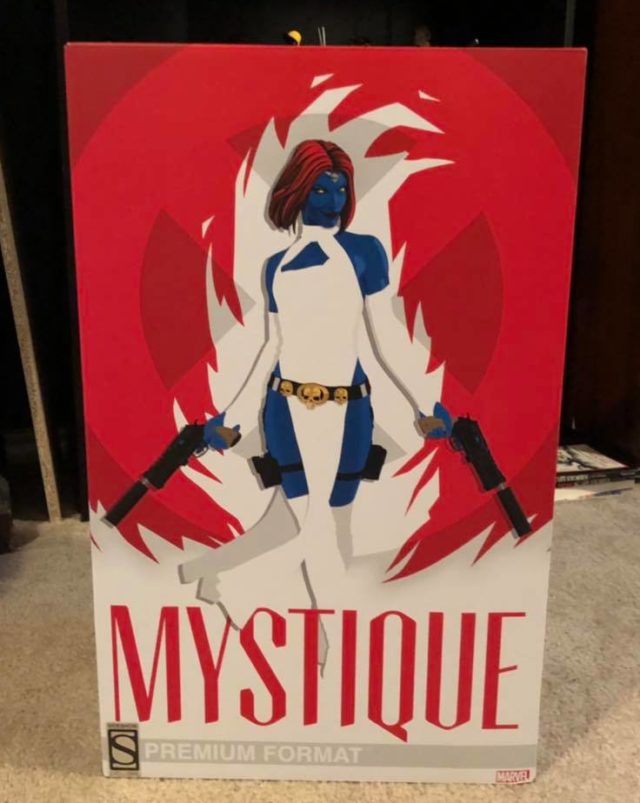 Credit and big thanks to Jacob Borg (@thedailybugleshop on Instagram) and Odeh Neshawait, who each gave me permission to run some of their gorgeous unboxed photos of their Mystique statues alongside this article.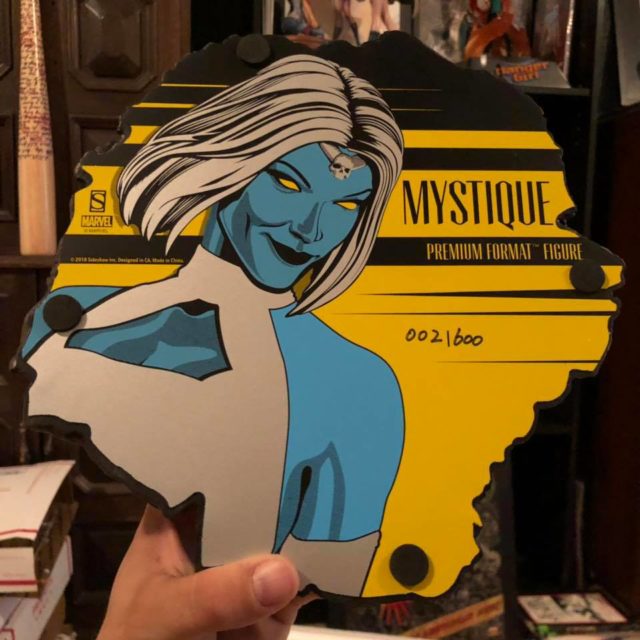 You can see the box and bottom of the base for Mystique in Jacob's photos. The graphics on both look extremely classy, with many collectors likening them to the "good old days" of Sideshow Collectibles Premium Formats. SS has had a string of winning releases lately, and I'm glad to see the positive public reception they're getting.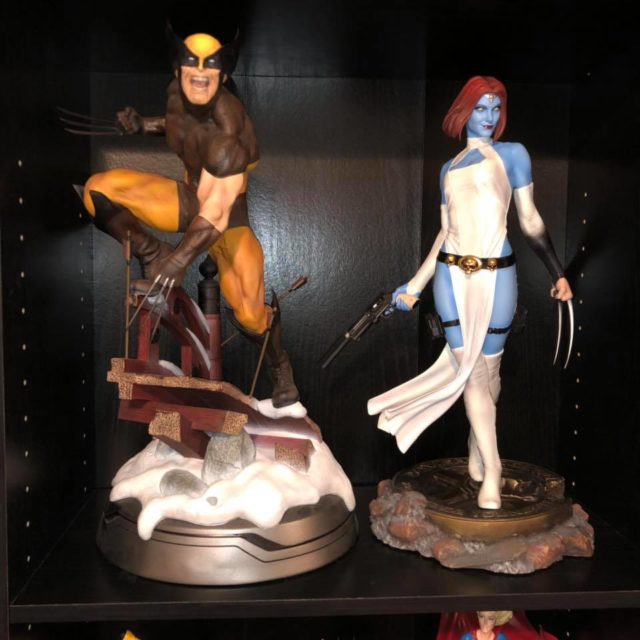 The gloss on Mystique's boots and dress looks wonderful, and I love the subtle transition of her EX Transforming X-23 arm. I was lukewarm on this alternate arm as the Exclusive bonus (I wanted an interchangeable head), but I have to admit that the clawed arm showing off Mystique's powers does look pretty neat.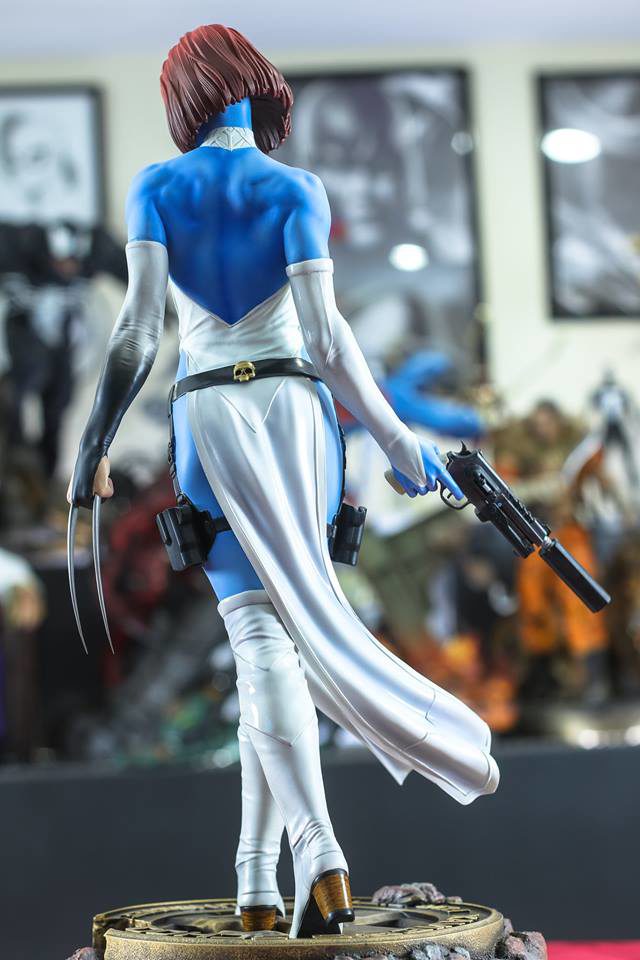 This will sound crazy, but my favorite angle for this piece is the back (no, not for that reason, you perverts). The windswept dress and powerful stride really shine from the rear vantage-point, and I think think could actually be a legitimate way of displaying the statue facing off against another character for those who have the space.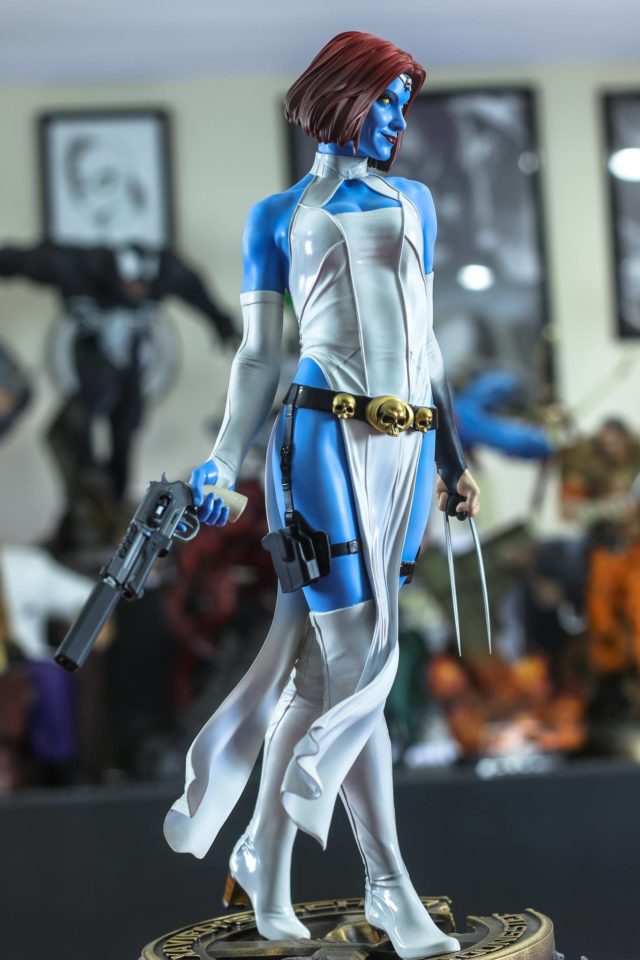 I have seen a few collectors disappointed about the light blue color of Mystique's skin, but the shade of blue on Raven's skin has varied so widely across comic books and media over the years that it's really hard to say if there is a "correct" blue for her at all. For what it's worth, the light blue skin-tone on this Mystique Premium Format Figure looks natural and stunning to me.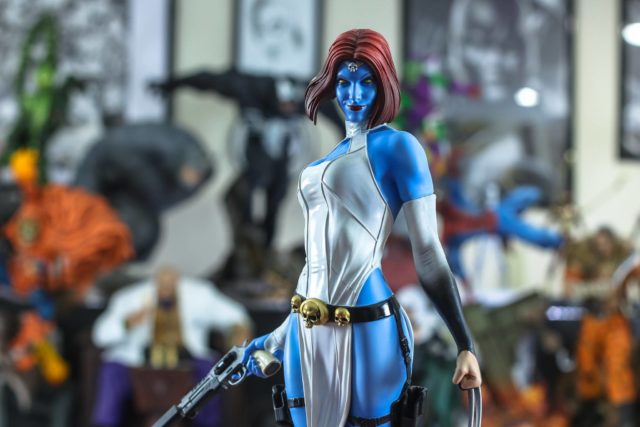 Sadly, there were two aspects of this 1/4 Mystique Sideshow Statue that held me back from pre-ordering it, and both are still present on the final model (as you'd expect): the lack of a long-haired portrait head sculpt and the weird "window" at the top of Mystique's dress.
On the bright side, this looks like another Sideshow case where the finished product is an almost 100% match for the prototype—those who bought based on the official photos are almost certain to be pleased with the end result. For a hardcore comic book guy like me, though, I just can't get past the short hair and weird dress window.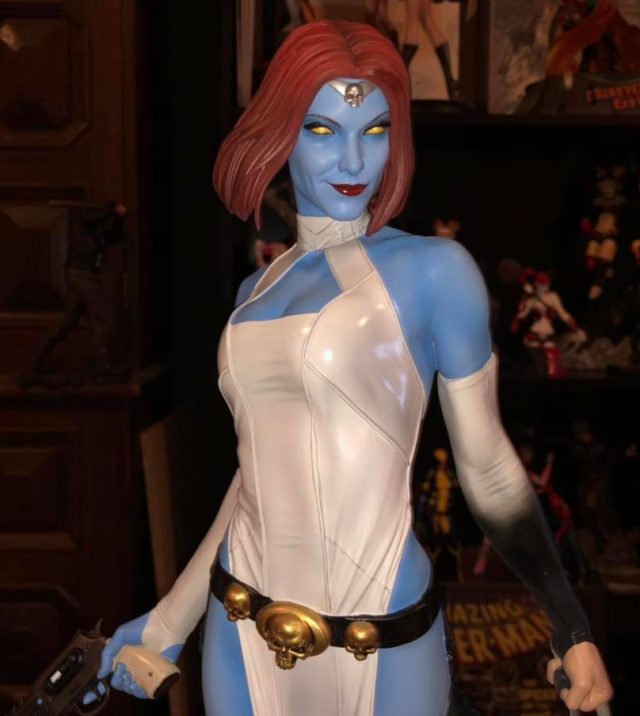 The Sideshow Exclusive Mystique Premium Format Figure Wait List is still open as of writing, and I would advise hopping on soon if you like this EX, as the edition size is just 600 pieces. I haven't heard of a single person whose Miles Morales Wait List has been fulfilled this month, and based on the positive buzz so far, Mystique EX could be another piece that ends up with the demand outweighing the supply.
With her arriving on doorsteps and unboxed photos of the Sideshow Mystique PF Statue starting to pop up online, is anyone second-guessing their decision to buy or pass on this figure? What do you think of the final production piece, and which of the other X-Women we're waiting on do you hope ships out next?
The post Sideshow Mystique Premium Format Figure Released & Photos! appeared first on Marvel Toy News.