Sideshow has revealed an all-new collectible statue inspired by the third installment of the beloved film, How to Train Your Dragon. The Light Fury Statue is fully sculpted and expertly painted to capture every elegant detail of the dragon's appearance in the animated adventure.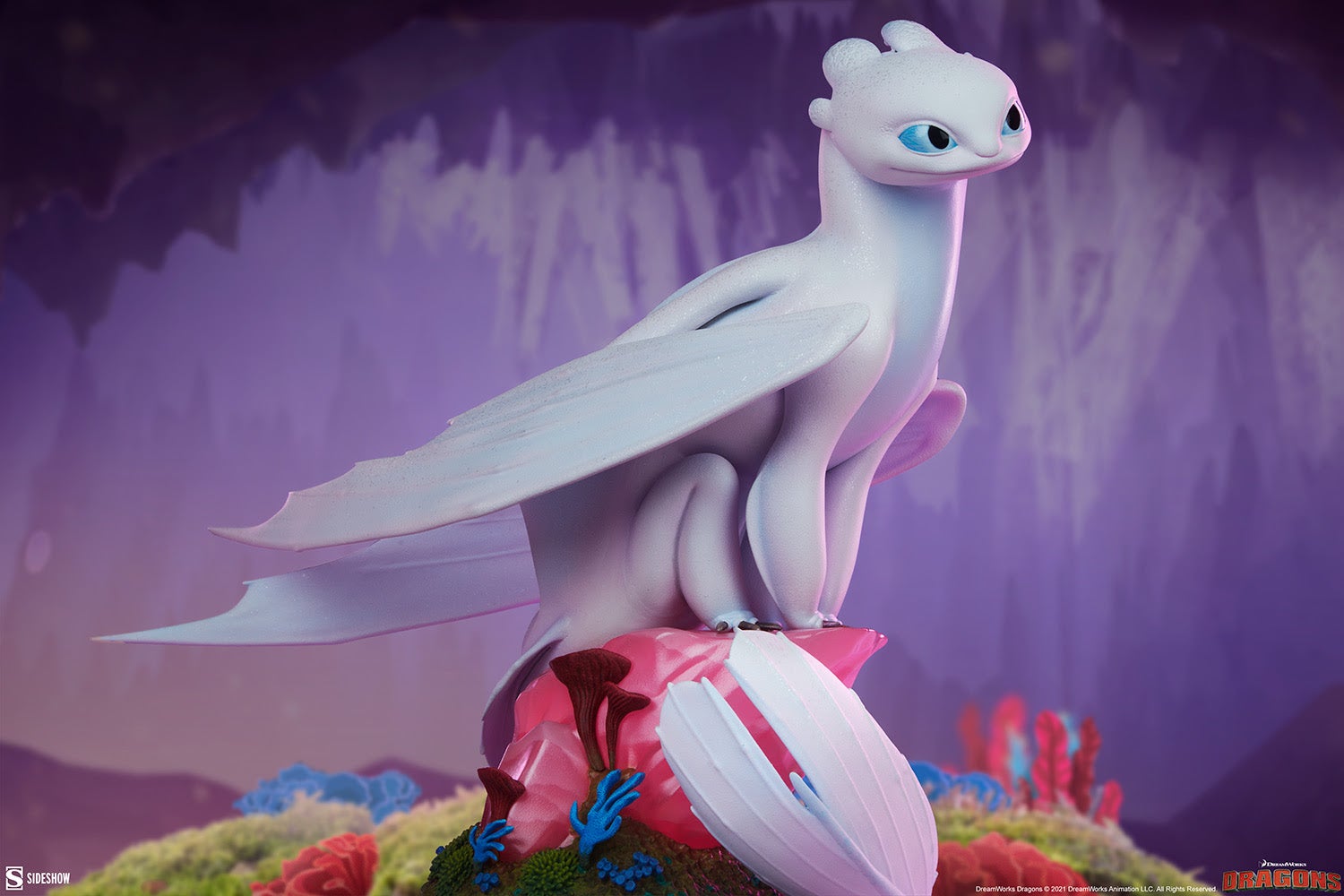 The Light Fury Statue measures 10.25" tall atop a semi-translucent base designed to capture the caverns of the Hidden World, a massive utopia for all of dragonkind. She sits delicately with her wings and tail tucked around the pink quartz-like perch surrounded by lush and colorful plant life.
The Light Fury Statue is now available for pre-order, via Sideshow, priced at $375. It is scheduled to drop June 2022 – August 2022.
---