Sideshow Collectibles has spent the majority of the past year expanding their X-Men Premium Format Figure series primarily with female members of the roster, but it looks like they're finally ready to start delving into the core male X-Men as well! We've all got hopes and dreams of seeing characters like Gambit, Cyclops and Archangel debut at SDCC 2019 next week, but the first new Comic-Con addition to the roster has already been revealed: the Sideshow Exclusive Colossus Premium Format Figure is now up for order–and he comes packing Lockheed!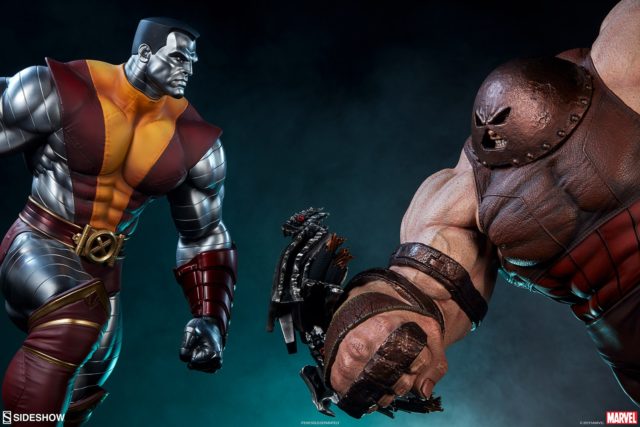 Everyone has their own personal favorite members of the X-Men team that they'd most likely to see Sideshow Collectibles tackle in their modern 1/4 lineup, but there's three men on the team I see on almost every single wish list: Cyclops, Gambit and Colossus.
It's almost unthinkable that we won't be seeing the former duo sooner than later, but we don't have to speculate regarding Piotr Rasputin–because in under a week, Sideshow has gone from announcing him to fully revealing him and soliciting him for online pre-orders!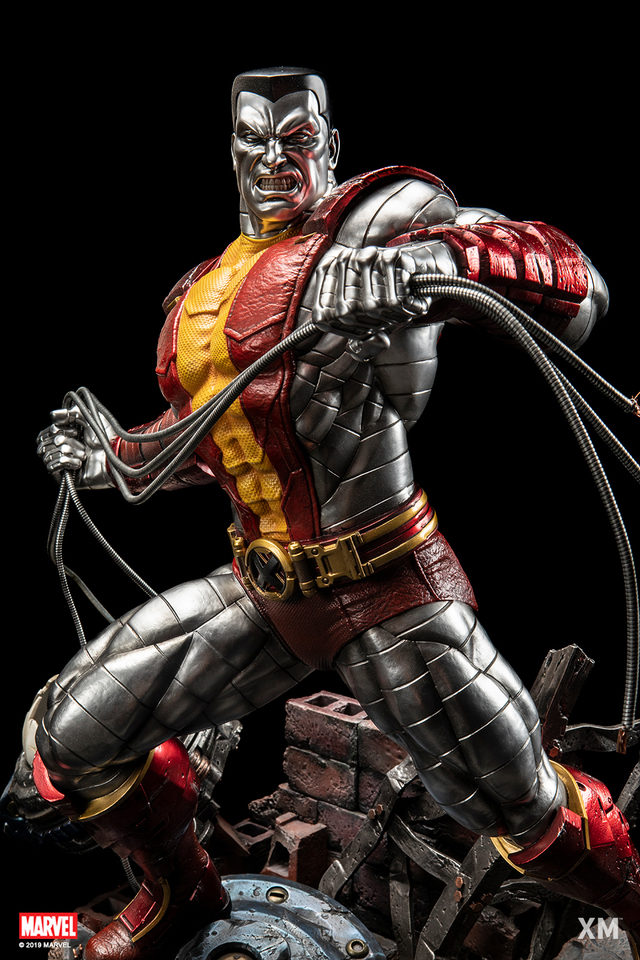 There's been a lot of hype and fanfare for the XM Studios Colossus that was recently revealed, but I'm going to be that person in the room and come right out and say it: while they do incredible work, I don't like this particular XM. While he looks stellar from a distance, the XM Colossus has a strange texture on his suit that doesn't appeal to me and I hate the way that the steel plates on his body don't line up consistently.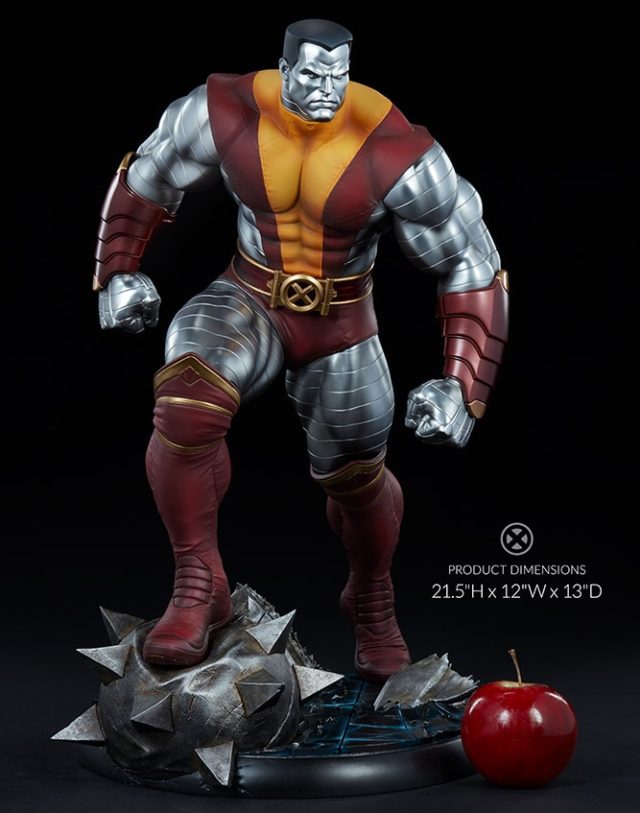 But while I was suprised by how much I disliked XM's take on Colossus (I generally love their art), I was equally taken off-guard by just how much I prefer Sideshow's interpretation of the character. With smooth, clean lines and a shiny, brushed look to him, this just may surpass the Bowen Designs version as my pick for the best Colossus statue ever.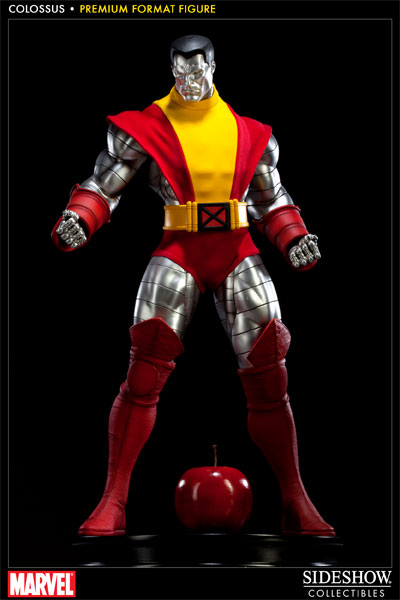 Sideshow previously did a 1:4 version of this character way back in 2012, but that statue incorporated a mixed media soft goods costume, whereas this new edition is 100% fully-sculpted. There's always something to be said for the classics, but I think the old Colossus PF Figure feels really dated next to this updated one.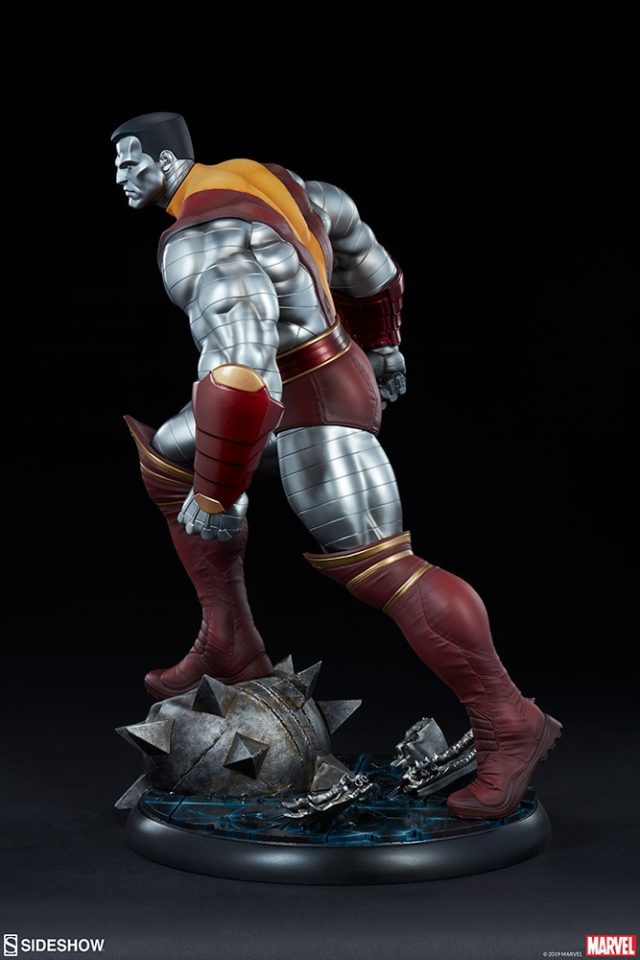 At my first glance I was a little bit unsure about this 21.5″ figure of Pitor Rasputin, but once I saw more angles of the statue revealed in the official glam photos this week, I was sold.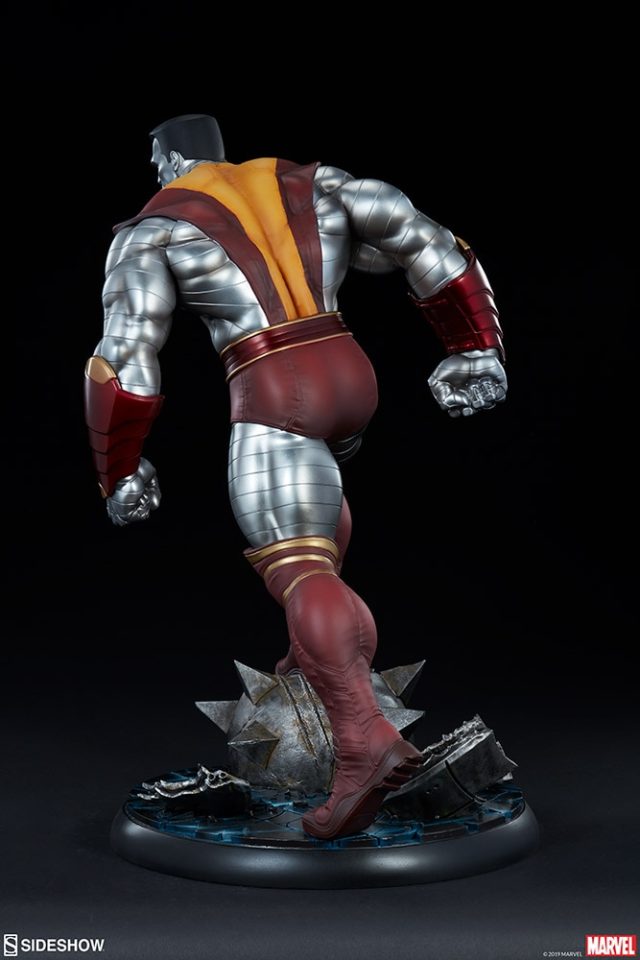 Some folks are put off by the more muted colors of this sculpture, but I think that ultimately this darker red and yellow are going to fit in much better with the modern X-Men statue lineup than the eye-searing bright red and yellow would have.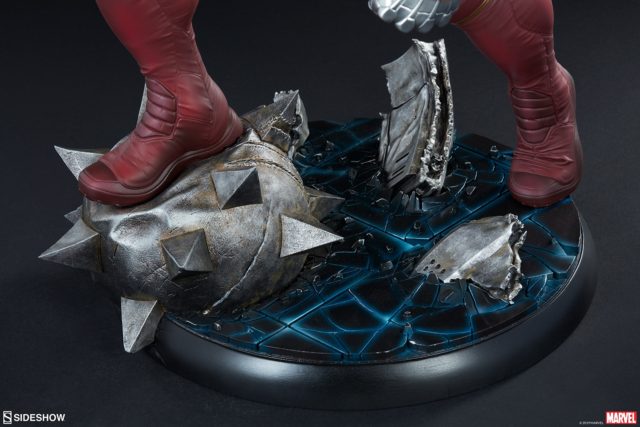 To keep costs low (thank God), Sideshow didn't do any kind of insane pose or immensely exaggerated base–instead, we get a confident, striding Colossus walking through a simple (but pretty) Danger Room base in the same style as Rogue's.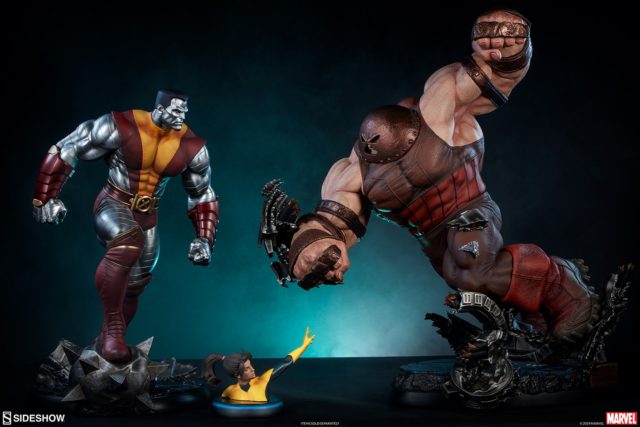 Elaborate bases are wonderful and all, but if making this piece a mite simpler than the Juggernaut means he can literally cost $700 less (despite being almost as big), then I'm all for that.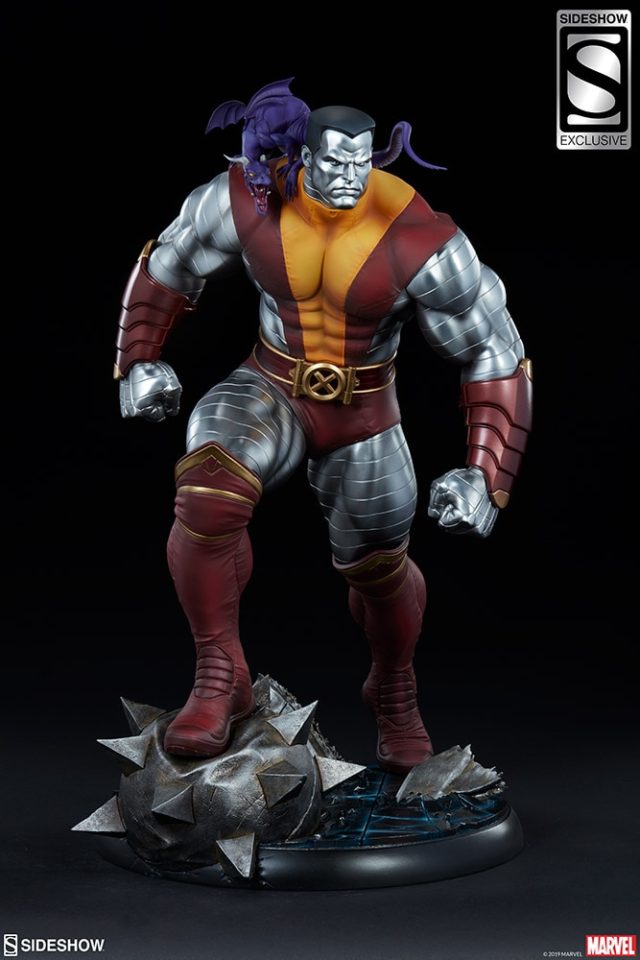 As usual, there's a Sideshow Exclusive edition, and this time out, you get a whole other character for 15 bucks more: Kitty Pryde's purple dragon, Lockheed. I don't think it's a coincidence that the Juggernaut EX extra is Kitty Pryde herself and Colossus EX comes with Lockheed–more like some clever long-term planning on Sideshow's part.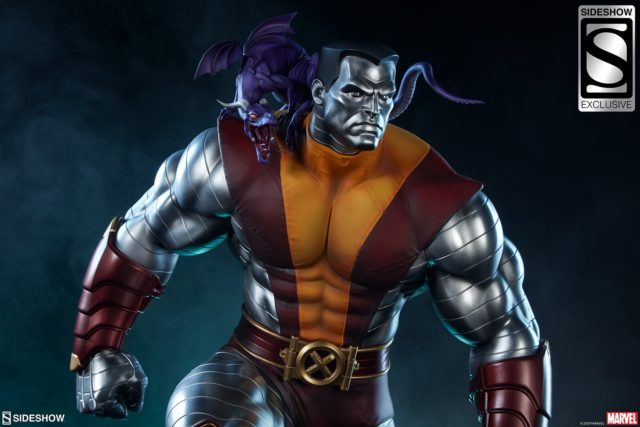 I can't remember Lockheed ever riding into battle atop Colossus, but I do love the little dragon and I'm grateful that we're going to get him in 1/4 scale form with Colossus. Lockheed magnetically attaches to the 21.5″ statue, but hopefully he can stand up on his own elsewhere as well.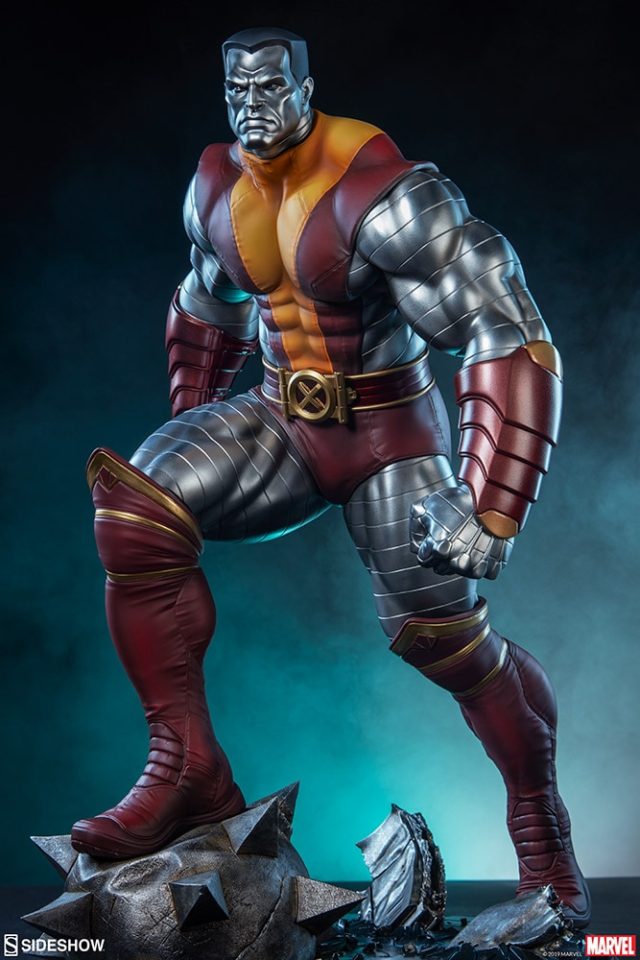 The Sideshow EX Colossus Premium Format Figure is now up for order, and is scheduled to ship out in spring 2020 (April-June 2020). The good news is that that's a bit out on the schedule, so the popular 8-month payment plan makes a return with this piece. Even if he's a "bargain" compared to Juggernaut, $700 for a statue is still a hit plenty of fans don't want to take in one fell swoop.
Now that Colossus is getting a long-awaited update in quarter-scale statue form, what are your feeling on this Sideshow Premium Format Figure? Do you prefer this or the much more expensive iteration from XM Studios–and are you considering placing a reservation to add either of them to your own collection?
The post Sideshow Exclusive Premium Format Colossus & Lockheed X-Men Statue! appeared first on Marvel Toy News.