When the 1/4 Sideshow Juggernaut Maquette Statue went up for order last month, collectors were aghast at the $1300+ price-tag and hoped that it was some sort of erroneous anomaly, the likes of which we would never see again. Alas, history has repeated itself. The much talked-about Exclusive Sideshow Gladiator Hulk Maquette goes up for sale today, but if you want it, you'll have to drop another mortgage-like payment to call it your own…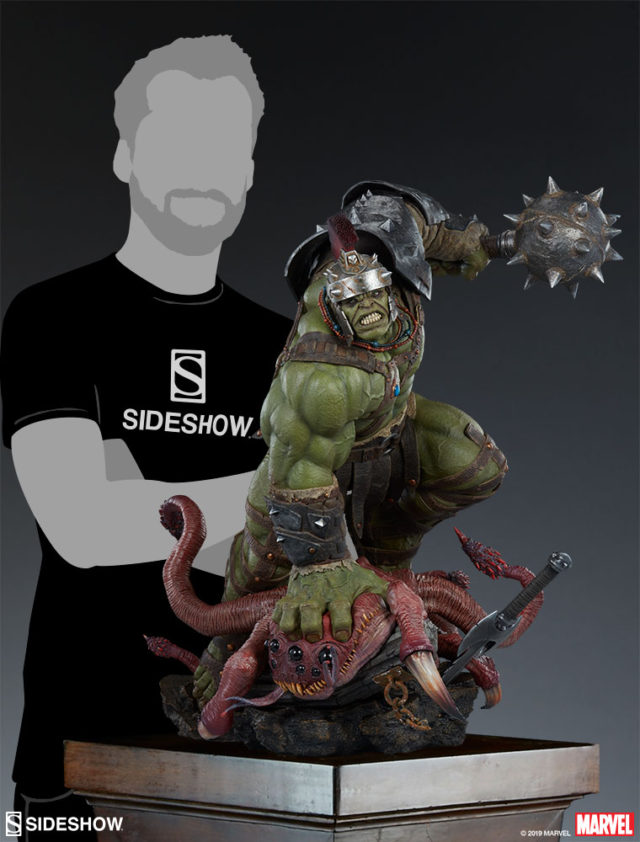 I hate starting off articles crowing about an item being overpriced, but: yowza. The $1350 Juggernaut maquette solicited last month left a foul taste in my mouth, and as much as I truly dig that statue (and the Kitty Pryde pack-in), I still haven't ordered it and don't really plan to.
So while I feared that we might see similar high pricing on the new Gladiator Hulk maquette, I thought maybe Sideshow Collectibles might be a bit more reasonable here if Juggernaut was underperforming. But nope! $1350 regular/$1390 Exclusive it is. The horror!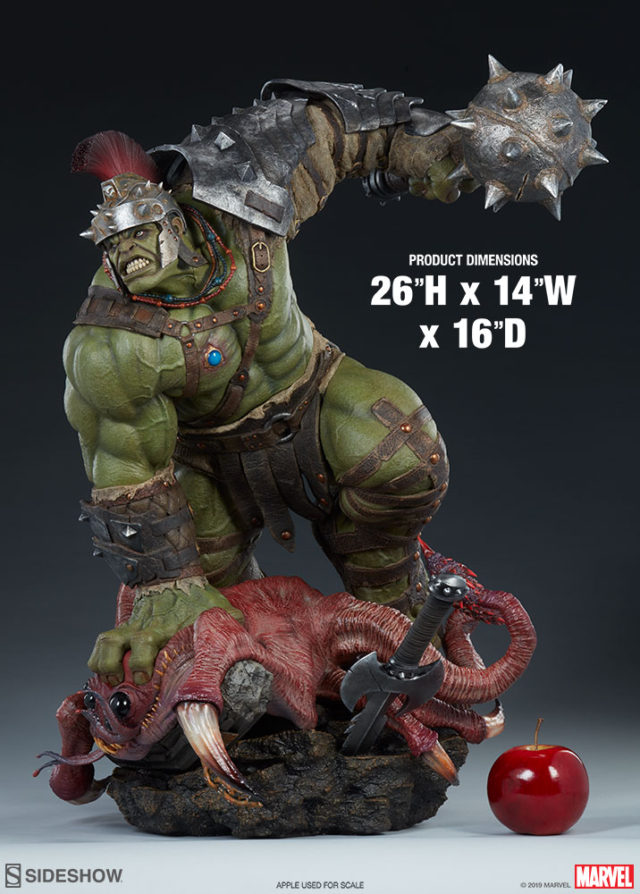 Now, to be fair, even though this statue is only 26" tall, it's also extremely wide, extremely detailed, and extremely bulky. An upcharge from your typical 26" Statue is to be expected here. But for this to be priced at more than double the cost of the 28" King Hulk Premium Format from just 5 years ago? Craziness.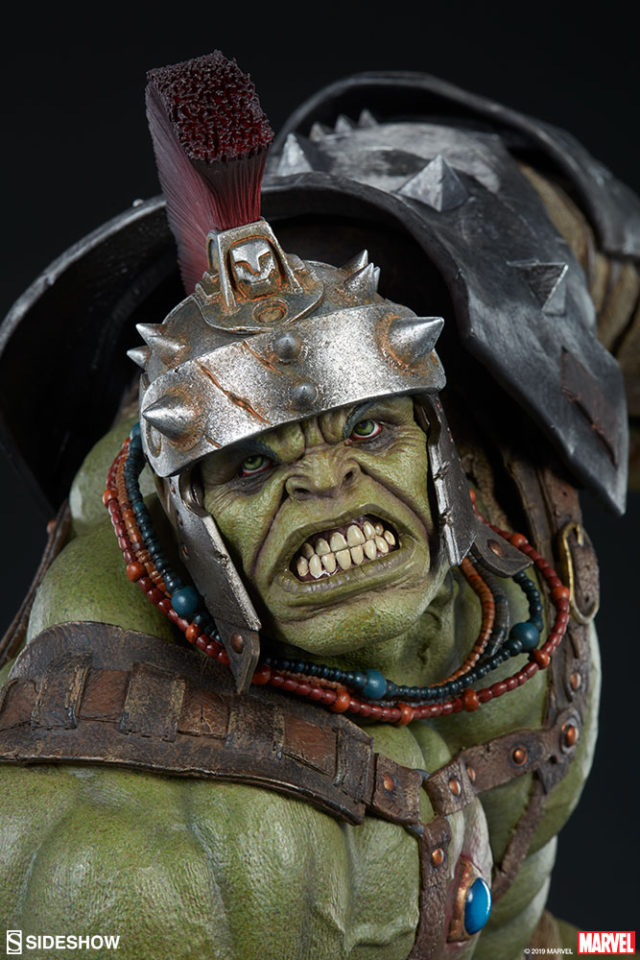 But enough of me belly-aching about the pricing. It is what it is, and collectors will have to make the call for themselves on whether or not this piece is worth the big bucks. How's the statue itself? It's beautiful.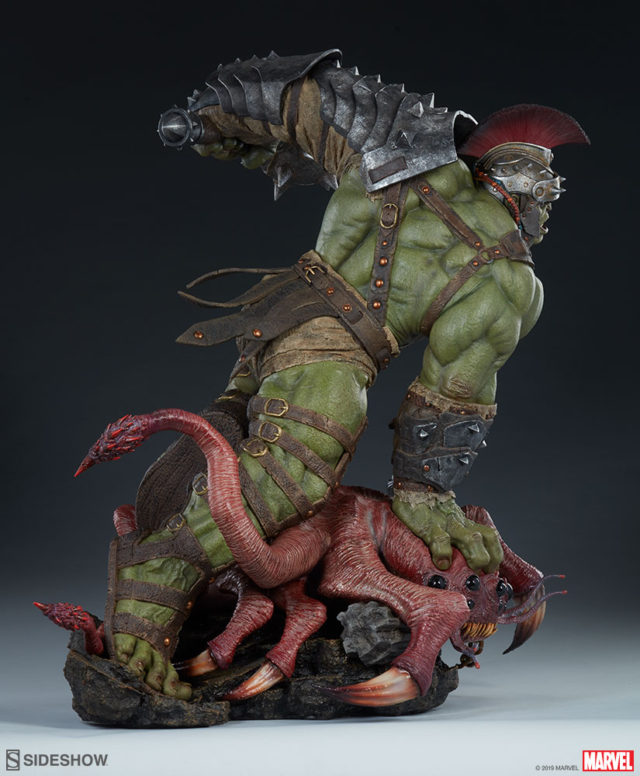 No, seriously: this is a glorious statue that Sideshow should be proud of. The pose is dynamic and eye-grabbing, and the level of detail working into this maquette is staggering. The texture on Hulk's skin is incredible, and if this piece was about half the price, I'd be happily tossing money Sideshow's way today.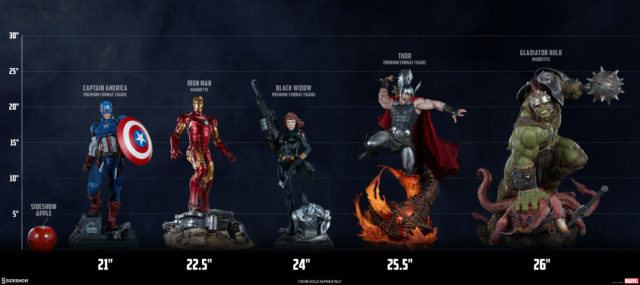 Hulk obviously needs to look like a behemoth alongside his Avengers brethren, and he definitely does. The Daniel Bel Thor Breaker of Brimstone statue that recently shipped is a pretty big boy, but it's totally dwarfed by the bulk of this mega-sized Hulk.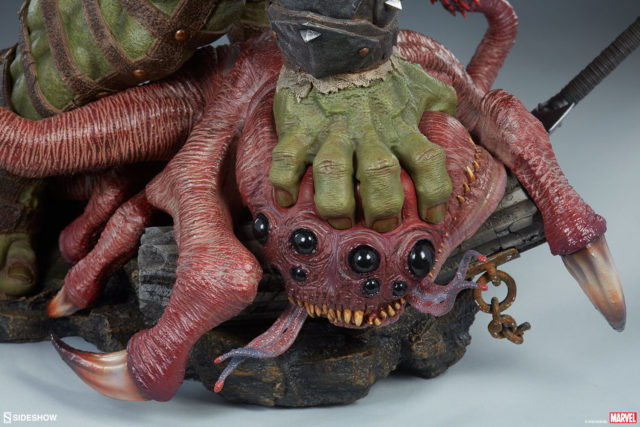 The alien squid portion of the base is a real winner. I feel so bad for that poor squiddie, who is hopelessly doomed again the Jade Giant! Having an enemy for Hulk to be smashing adds a ton of energy to this statue, and I think everything about this squid alien is awesome. Love it.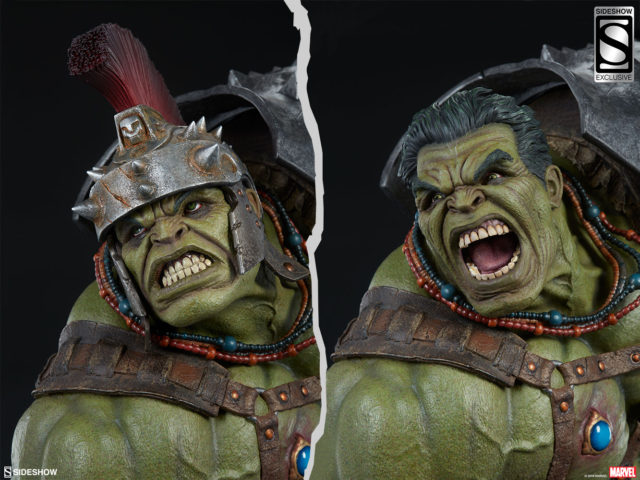 As usual, there's a Sideshow Exclusive version of this maquette, although the extra isn't quite as good as Juggernaut EX's Kitty Pryde in this instance. The Gladiator Hulk EX extra is an interchangeable unhelmeted Hulk head with yelling/roaring mouth opened expression.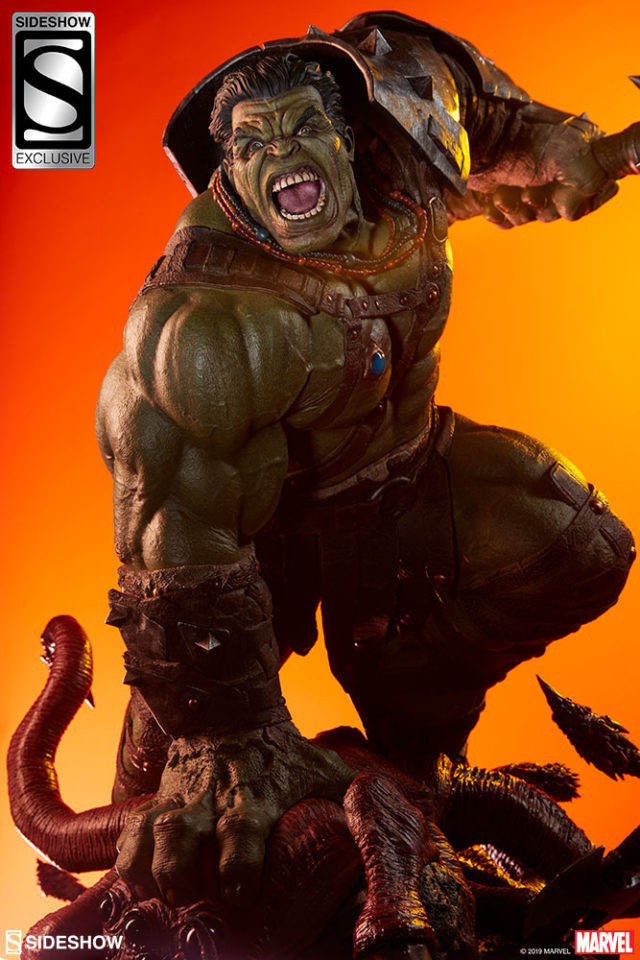 I never thought I'd prefer a Gladiator Hulk portrait without a helmet, but this one definitely has a certain appeal to it. I think it's a little ludicrous that the extra head adds an additional $40 to the price of an already immensely overpriced statue, but if I had my eye on owning this piece, I would absolutely be opting for the Exclusive version even at forty bucks more.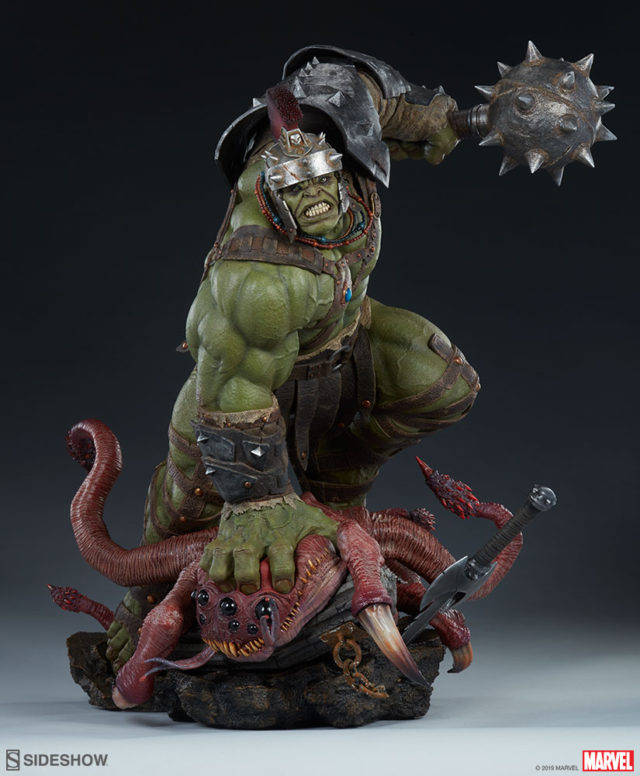 The Sideshow Collectibles Gladiator Hulk Statue goes up for order this afternoon at 3PM EST, and is scheduled to be released in late 2018/early 2019. Thankfully for those who want this monster, extended payment plans are available so you won't have to drop 1.3K all at once. Even split into multiple payments, though, this price is one that absolutely stings.
How are you feeling about this Gladiator Hulk Statue in and of itself, and also for how the normalization of $1300+ prices from Sideshow Collectibles will influence your buying habits? Is anyone out there planning on taking the plunge for this massive, massively expensive Hulk maquette?
The post Sideshow Exclusive Gladiator Hulk Maquette 1/4 Photos & Order Info! appeared first on Marvel Toy News.