Sideshow and PCS Collectibles present thenewest addition to their Classic Transformers statue series: Shockwave!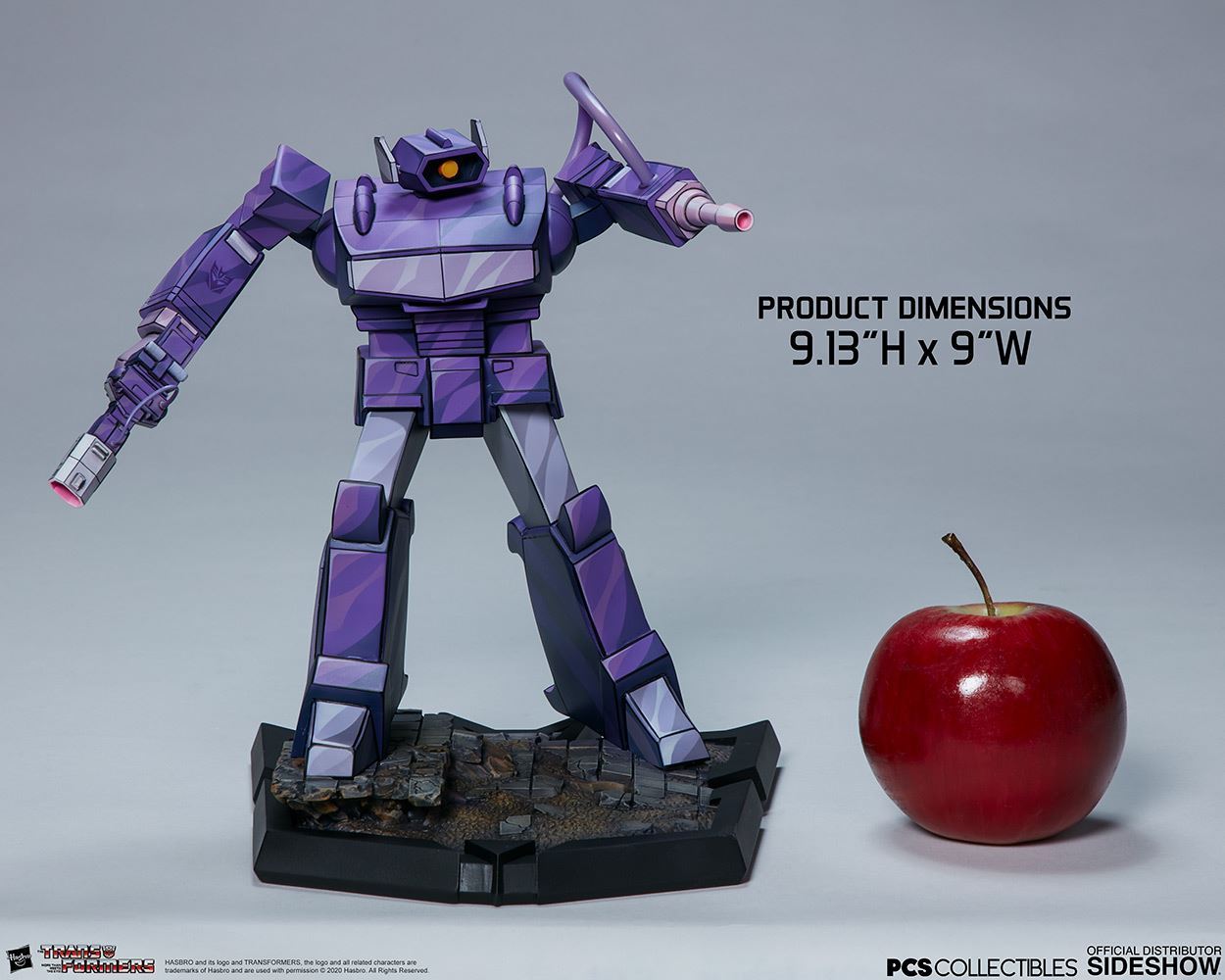 The Shockwave Classic Scale Statue measures just over 9 inches tall on a rubble-covered Decepticon logo base. The statue features a unique cel-shaded deco application that captures the iconic two-dimensional style of the Generation 1 Transformers cartoon as a three-dimensional collectible. The statue also includes two swappable right arms, one with a gesturing hand and one grasping a purple blaster weapon.
Pre-Orders start Thursday June 25 at Noon PDT at Sideshow Collectibles!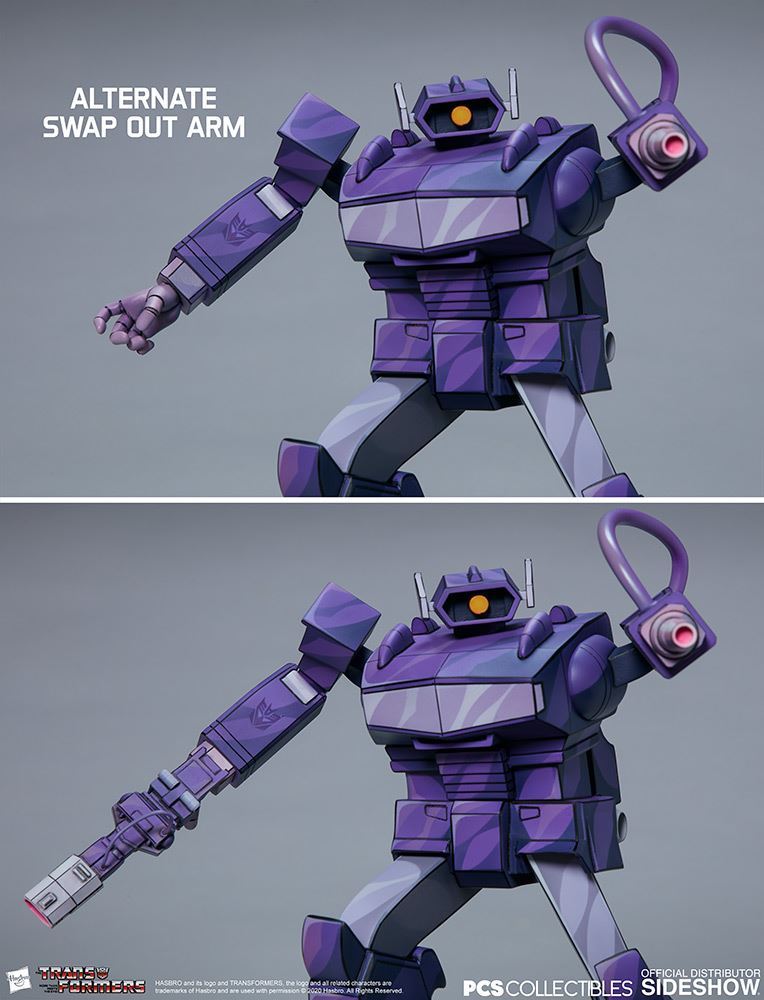 SHOCKWAVE – CLASSIC SCALE STATUE
Retail price : $220
Approx Dims 9"H x 9"W x 9.5"D
Est Ship Date: Mar – May 2021
Edition Size : TBD
Includes:
Polystone figure
Stylized 'Cel-Shaded' Paint Deco
Certificate of Authenticity
---