After starting out in the US with just a few Iron Man armor permutations, the Bandai SH Figuarts Marvel line distributed by Bluefin has exploded to be one of the most popular collector-focused Marvel toy lines available in the United States. But oddly enough, one character that's never been released before in the US happens to be an armor permutation himself. But no longer: the SH Figuarts War Machine Infinity War figure is now up order in the US—and you won't even have to buy an expensive Hall of Armor add-on to get him!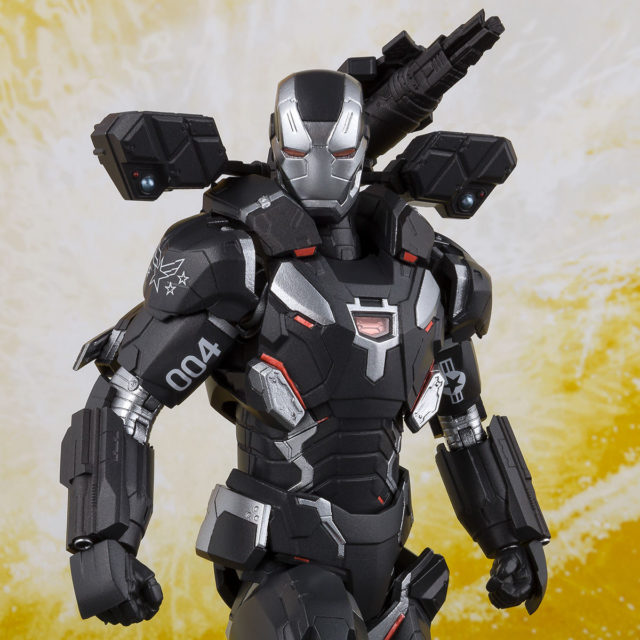 Even though Bandai Japan has released an S.H. Figuarts figure overseas for every single permutation of the War Machine armor from the MCU movies, it's never quite aligned for any of those figures go get a release before in the United States. Sure, we've had ample Iron Man figures and several of Captain America, Hulk and Thor, but the stars have just never lined up for poor Rhodey.
Finally, the Great U.S. War Machine Figuarts drought will be coming to an end, though, as an Avengers Infinity War War Machine figure has now been announced and solicited for release in North America!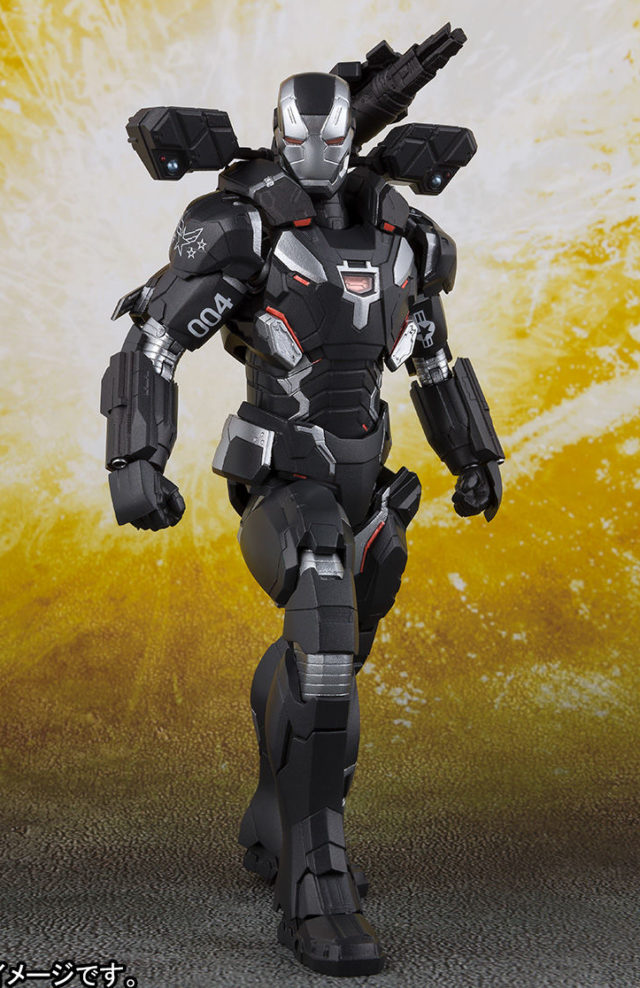 Because so many of the Iron Man armors that Bluefin has distributed have been bundled in such a way that they require the purchase of a $40-ish Hall of Armor pod, I feared that if we did get this War Machine, he would get that same fate. Luckily, that's not the case: Rhodey comes packed with a flight stand at the (sort of) low, low price of $85 for US fans.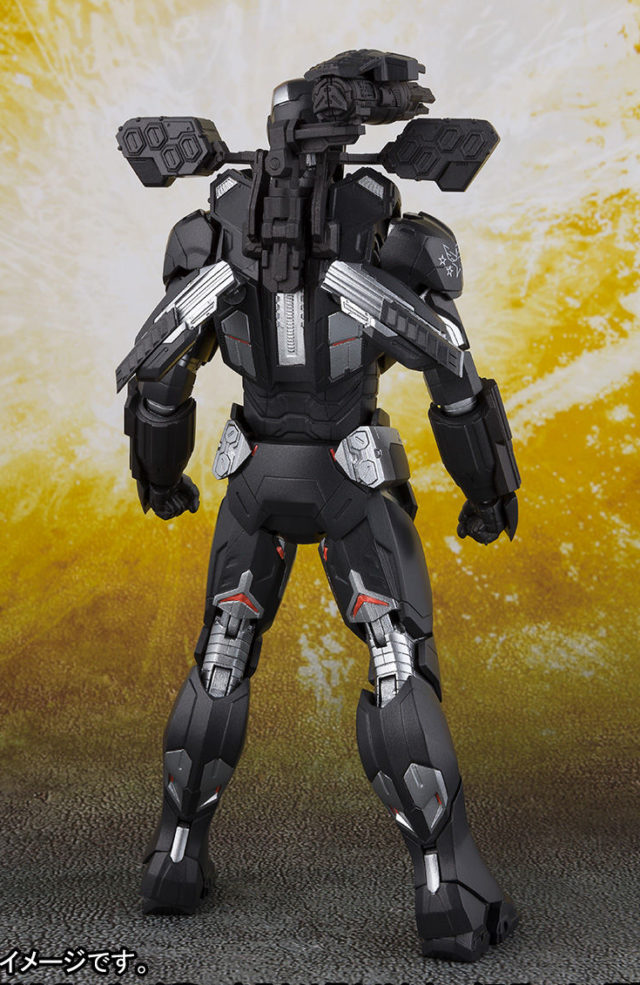 By no means is that an amazing value for a 6" plastic action figure, mind you, but it's worlds better than the $120 I feared War Machine would cost us (and the $125+ the Infinity War Thor not getting a US release is costing via importers).
Standing about 6.2" tall, this Bandai War Machine SH Figuarts figure ought to fit into most Marvel Legends collections reasonably well. And as Bandai Figuarts are basically mini plastic Hot Toys quality, the proportions and sculpt on this figure are sheer perfection. Love it.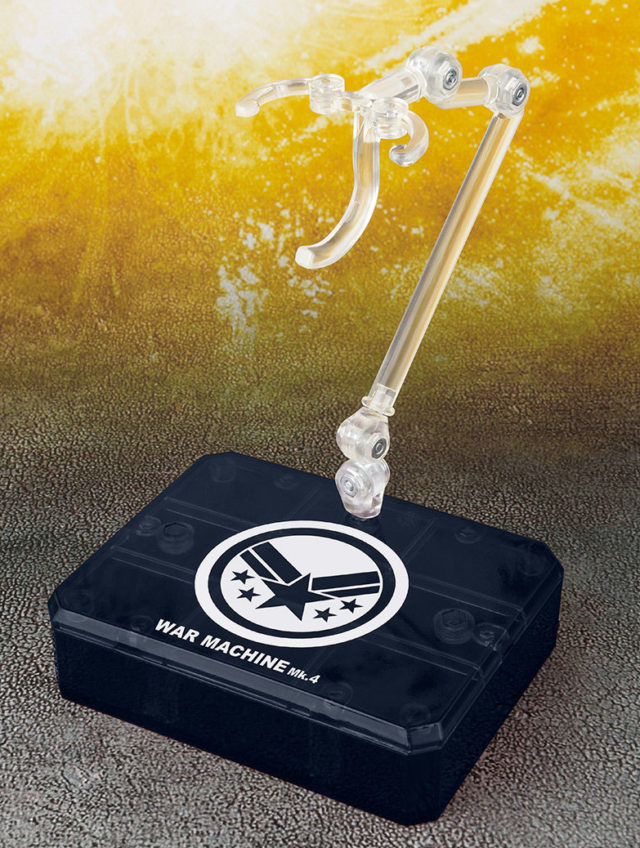 I could do without the logo on his flight stand, but as War Machine is a character that often, well… flies, I'm glad that he's coming with a stand to replicate some of his best flying poses.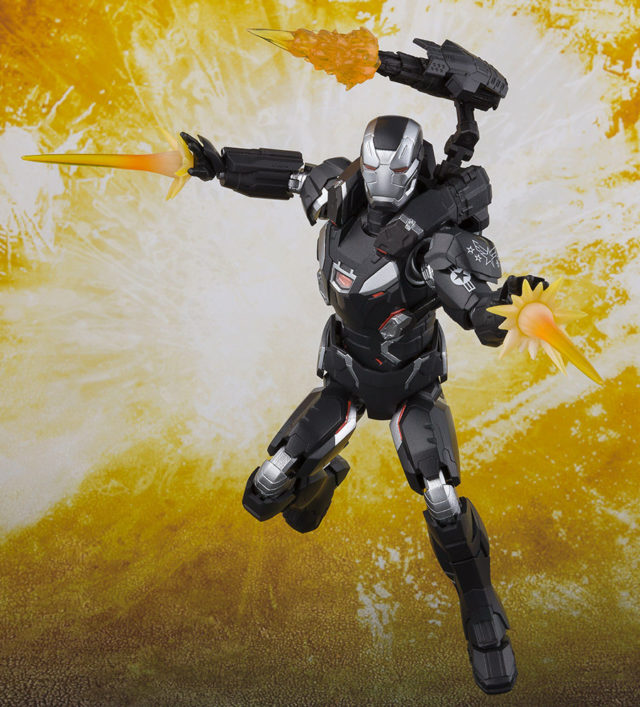 Along with the flight stand, War Machine will also include three interchangeable hands and a treasure trove of effects pieces including a machine gun muzzle flash effect, two jet thruster effects for his feet, two small blast effects pieces and a large blast effect for his cannon. As a total effect piece whore, these accessories are a little slice of heaven for me.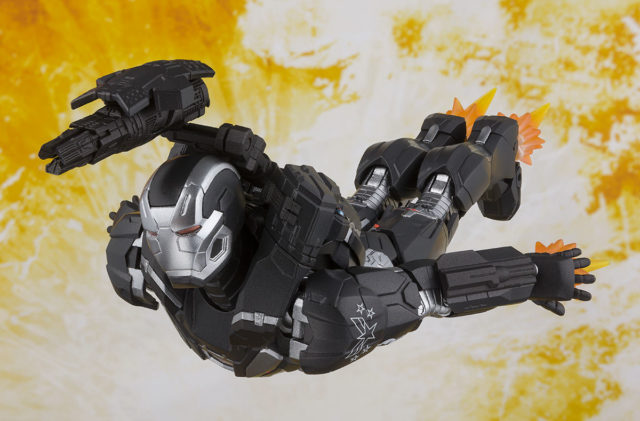 The S.H. Figuarts Avengers Infinity War War Machine figure is now up for order with free shipping, and is scheduled to be released in spring 2019. I've been awestruck by how many of these Infinity War Figuarts figure have sold out and gotten expensive on the aftermarket before even being released, so if you're wanting this latest version of James Rhodes, you might wanna lock-in a no-deposit pre-order for it early on.
With the Avengers Infinity War Figuarts line expanding farther than any past Marvel Figuarts series, how do you feel about the line, Marvel collectors? Are you satisfied with what Bandai has been putting out for this movie, and what other characters (if any) do you want to see them cover? And for that matter, is War Machine a 'buy' or 'no buy' for *you*?
The post SH Figuarts War Machine Infinity War Figure Up for Order in US! appeared first on Marvel Toy News.