Believe it or not, despite the fact that Bandai Tamashii has released well over a dozen S.H. Figuarts Iron Man figures, they've never released the iconic Mark 7 armor from the first Avengers movie—at least, not until now! The SH Figuarts Iron Man Mark VII figure with Hall of Armor diorama is now up for order in the United States! And Bandai also has another beloved variant costume coming our way in a bit more wacky fashion—Black Ninja Spider-Man is on the way!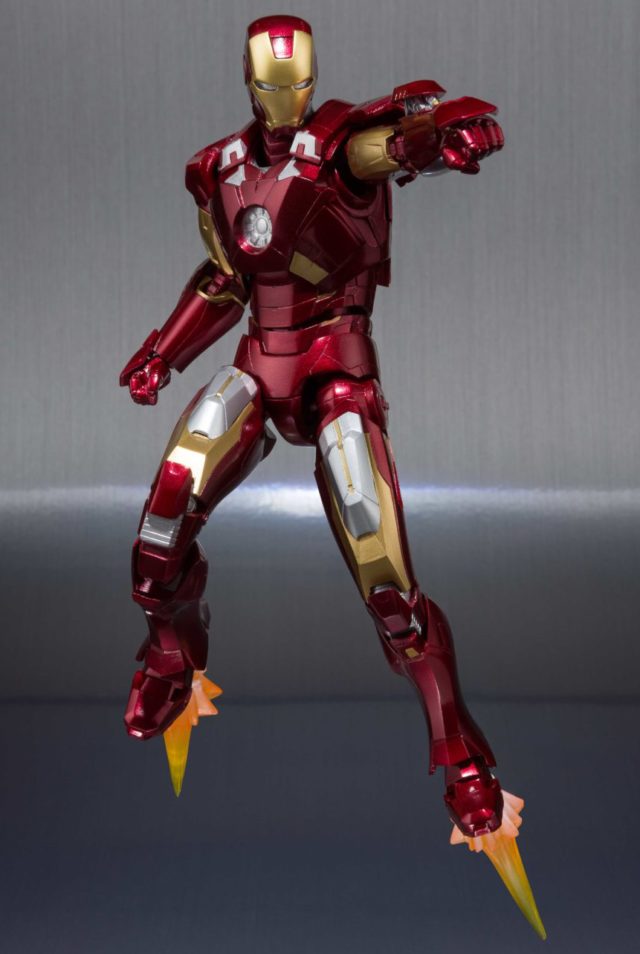 If you've been collecting the SH Figuarts Marvel figures for a while now, then you're probably pretty familiar with how the domestic releases for the various Iron Man armors go: your 6" super-articulated Iron Man figure with effects pieces and interchangeable hands comes bundled with a Hall of Armor Diorama piece with LED light-up features for $119.99.
The latest addition to the series is no exception, as it checks all of those boxes.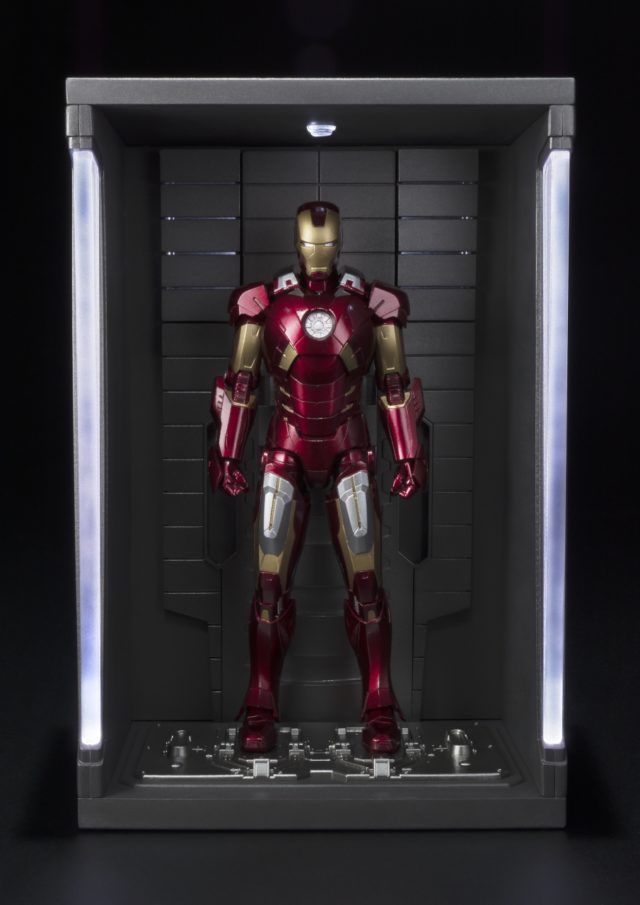 There is one big difference between this and past releases, however—and it's that this is the first Iron Man Mark VII Figuarts figure ever released.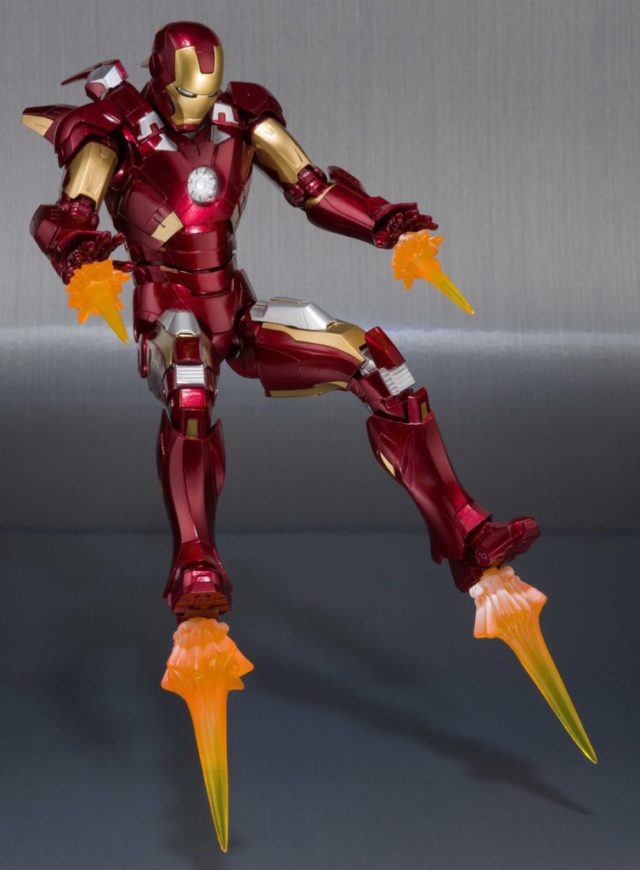 For a lot of collectors, this is the one Iron Man armor permutation that they've been waiting for. So even though this isn't the most novel release in the world, it is one that's going to be a huge hit for Bandai/Bluefin.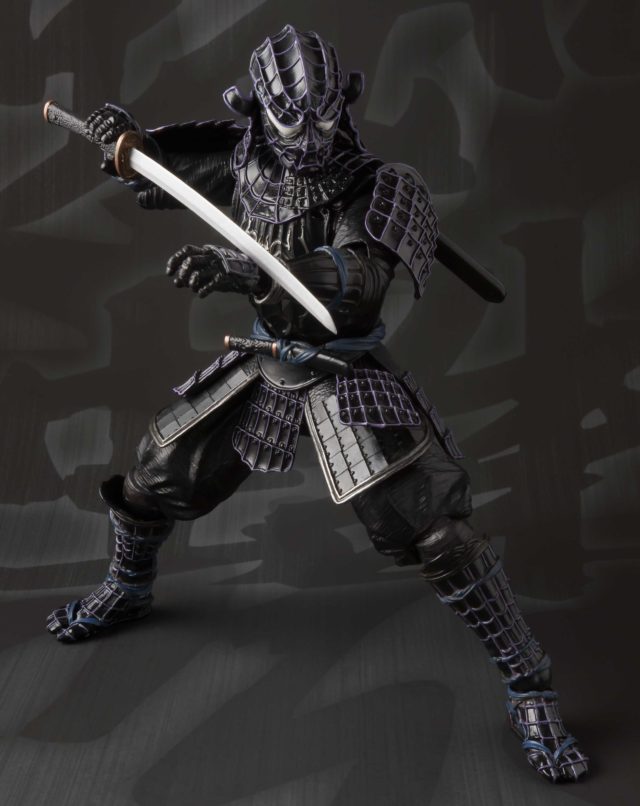 Along with the Mk VII Iron Man Figuarts figure that's sure to be in high demand, Bluefin Distribution also has a figure for us that's likely to be… "less popular" sales-wise. While I thought it was merely a repainted Samurai Symbiote Spider-Man when I first saw the concept art for this at New York Comic Con 2017, it turns out Bandai Tamashii Nations had a different twist in mind.
And so, while this figure is obviously a 100% repaint of the previously-released Samurai Spider-Man, official his name is "Onmitsu Black Spider-Man" (or "Black Ninja Spider-Man").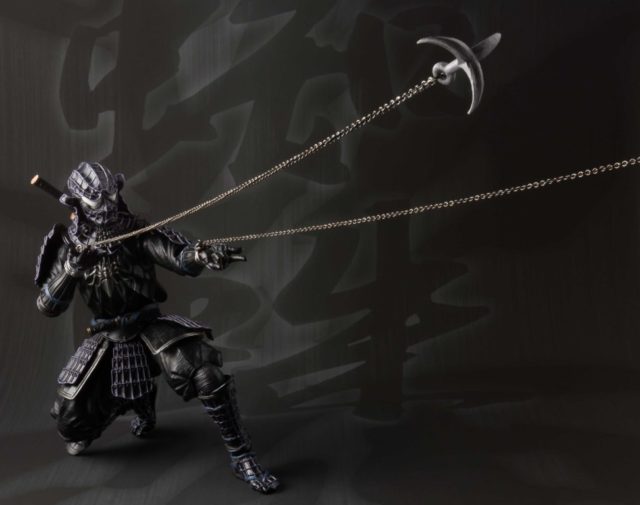 The only difference between this and the original Bandai Samurai Spider-Man that I can see (besides the slick black costume) is the possible inclusion of a second grappling hook (as two are shown in one of the official photos, even though the first release only came with one). The "grappling hook web shooter" was the most creative aspect of the whole figure, so I'd be perfectly fine with a second one being included.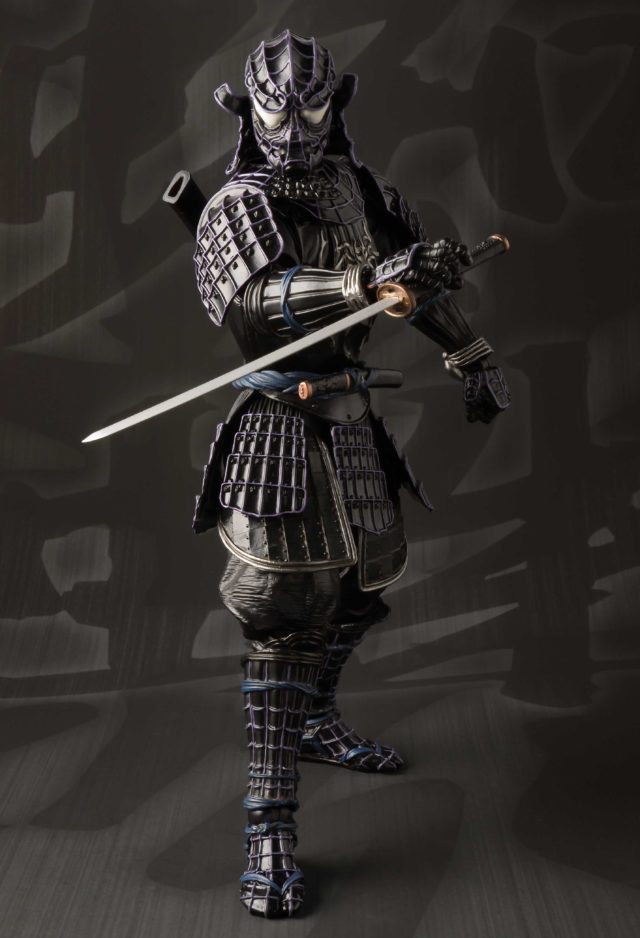 Given that you can still snag the red and blue Spider-Man Samurai figure discounted to 60 bucks shipped online (and he was even cheaper than that when there were still greater supplies out there), I'm not convinced that this figure is going to make a big splash in the United States.
Personally, I'm a total mark for Black Costume Spider-Man and buy pretty much any piece of Spidey merch in the Symbiote costume, but even I'm probably going to wait for a sale to pick this action figure up. As a mass release, I simply cannot see it getting any more expensive than MSRP anytime soon.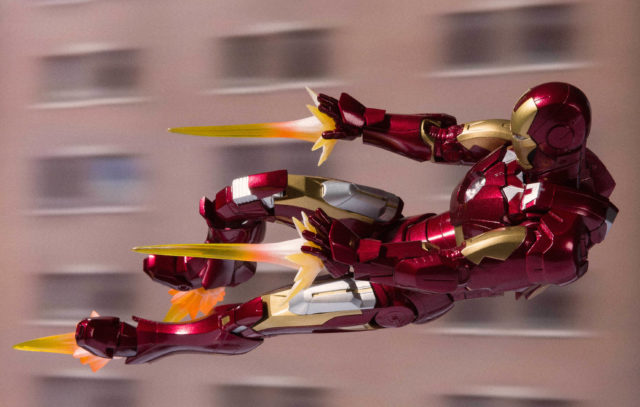 The Manga Realization Ninja Spider-Man figure and S.H. Figuarts Iron Man Mark VII figures are now up for order, and are scheduled to be released in November 2018. As per guidelines, no retailer is allowed to take pre-orders for either figure for below its MSRP. However, EE is offering free shipping on both figures and BBTS has their usual $4 shipping cost in effect.
What do you think of Bandai Japan's newest duo of Marvel figures? Are you burned out on SH Figuarts Iron Man figures yet, or is the Mark VII one that you've been waiting for? And does Samurai Spider-Man look good enough in black to earn your dollars, or is this repaint not even on your superhero collecting radar?
The post SH Figuarts Iron Man Mark VII & Ninja Spider-Man Figures! appeared first on Marvel Toy News.