Despite the tradition of made-to-order, limited runs of their Ultimates! action figure, Super7 announces that they will be bringing back select first series ThunderCats characters for a second run. The move comes after Super7's announcement of the in-scale ThunderTank (see our story HERE).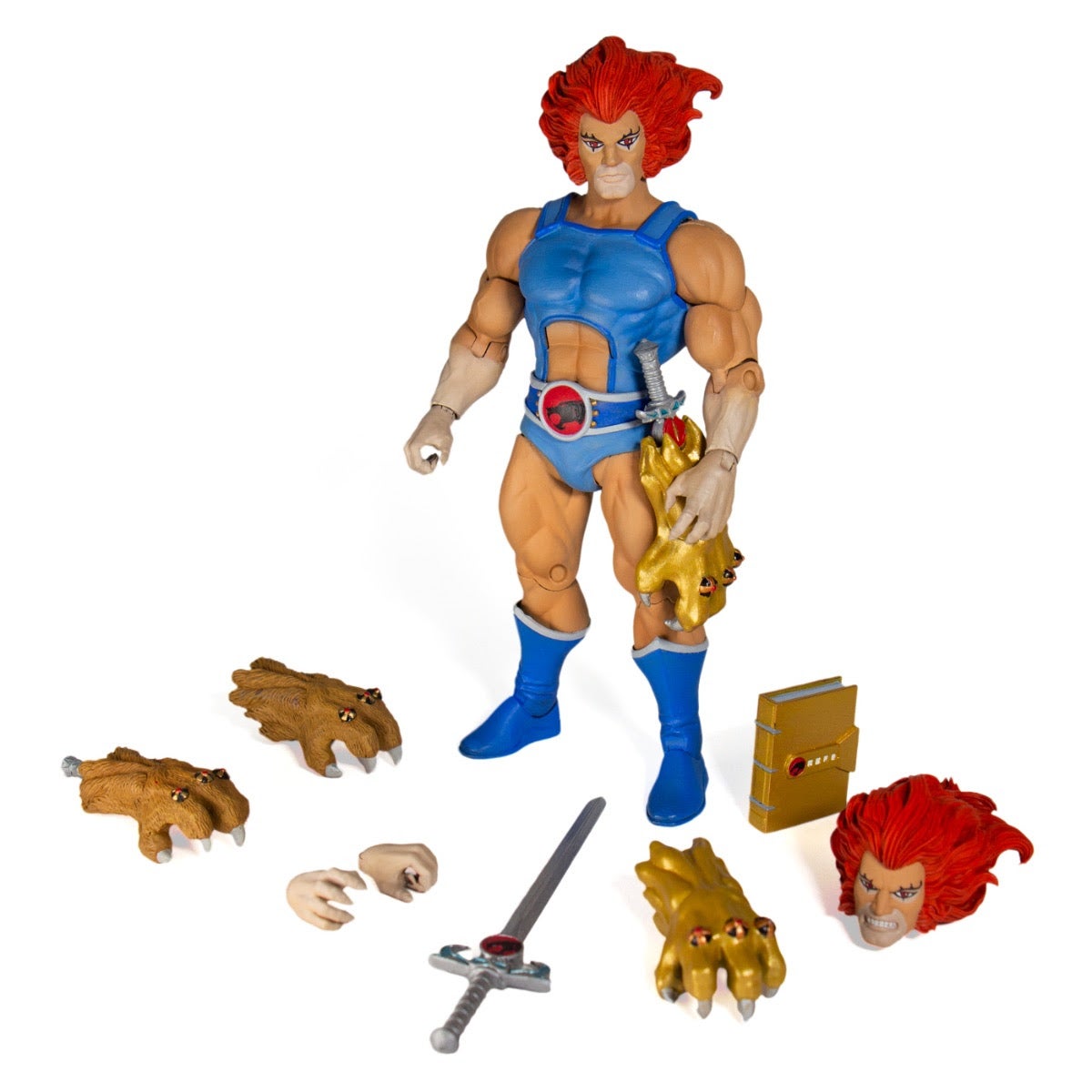 Returning T-Cat players include Lion-O and Panthro. These 7" super articulated action figures come with a variety of interchangeable parts and accessories and come packaged in a deluxe slip-case window box for the original retail price of $45.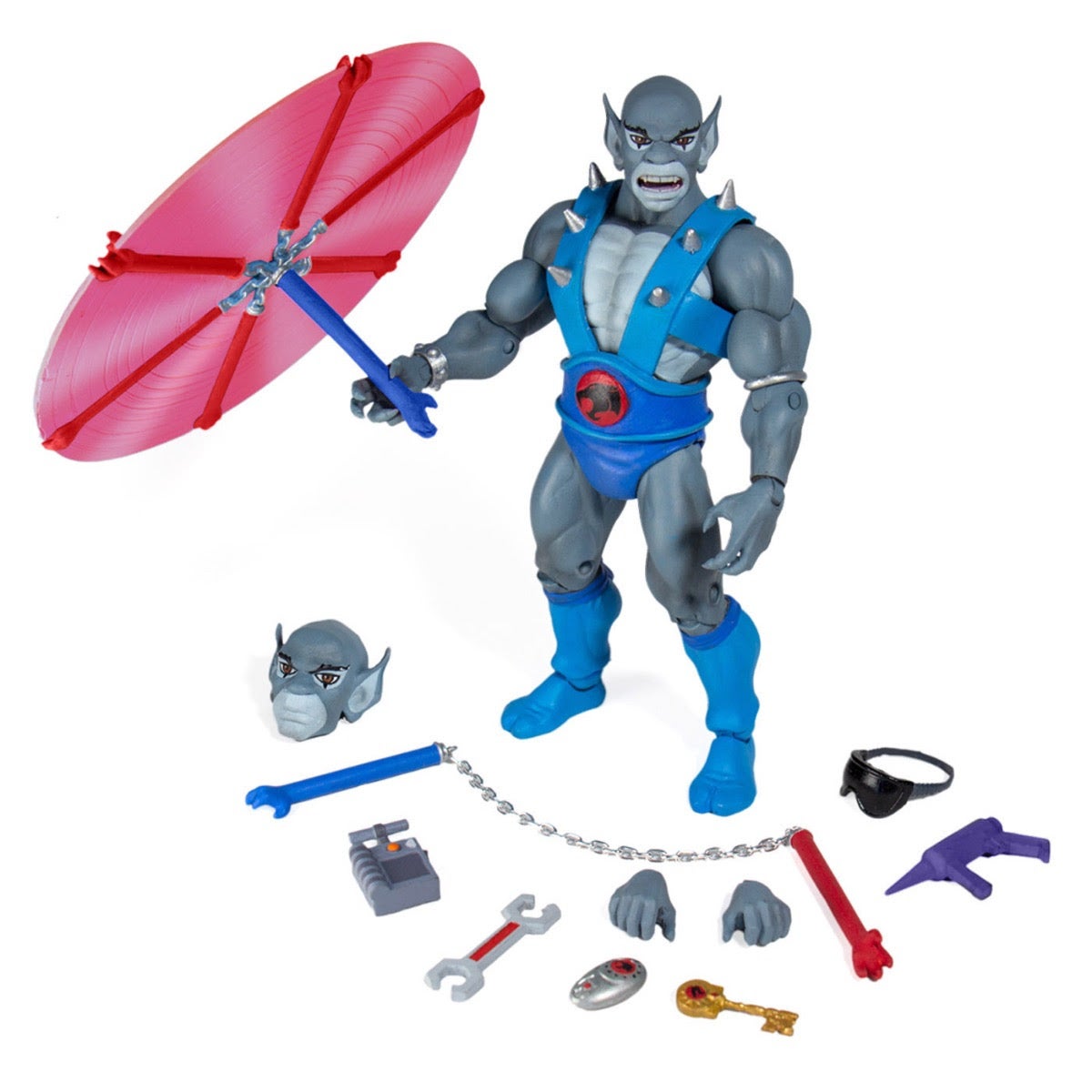 That said, if you have Lion-O and Panthro, don't you need an evil villain for them to fight too? Of course you do! In that spirit, Mumm-Ra the Ever Living is available again as well! This supersized figure looms over the others at 8" tall and comes with the ferociously loyal Ma-Mutt who is also fully articulated. This larger than life figure will be sold at the original retail price of $60.
Mumm-Ra the Ever Living is expected to ship late summer, followed by Lion-O and Panthro this fall. All three figures will be available at Super7.com for the duration of the ThunderTank pre-order!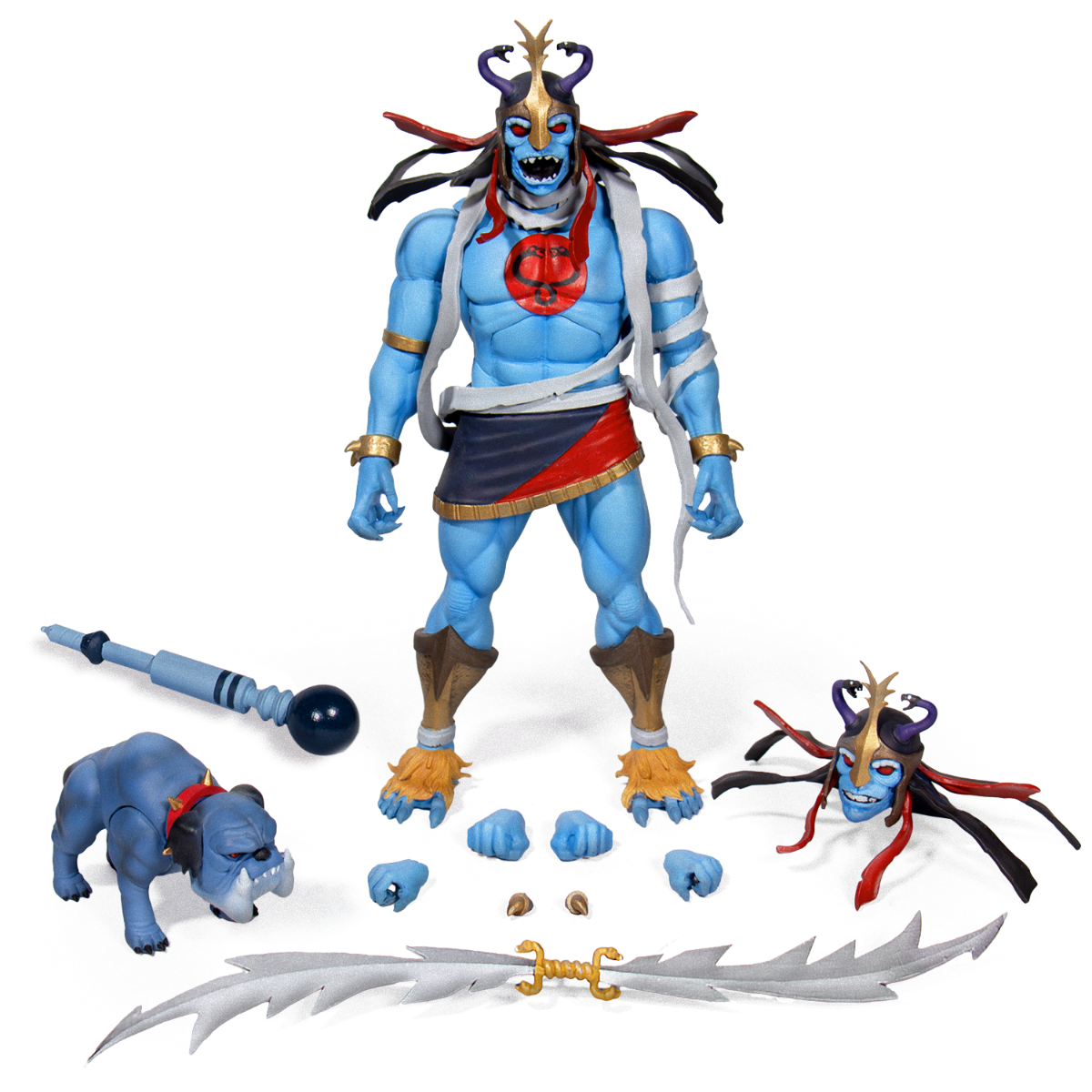 ---