With San Diego Comic-Con canceled again this year, Diamond PREVIEWS is allowing collectors to pre-order from their local comic book stores what would have been event exclusives. Orders for these items are due to your store by June 7! Revealed so far are:
SAN DIEGO 2021 GODZILLA SMASHIES PREVIEWS EXCLUSIVE STRESS DOLL 3-PC. SET (Pictured Top, DEC209486, $36)
From Surreal Entertainment. This special collector display window box includes three (3) slo-rise foam Smashies™: Godzilla "Atomic" (winding up for a blast of his radioactive fire breath), Godzilla "black and white" (as seen in the original 1954 Gojira and 1955's Godzilla Raids Again), and an exclusive Smashie of Rodan, with an impressive 7-1/2″ wingspan! Rodan is exclusive to this set and not available in any other assortment. Each character is 4" tall and made of slo-rise "squishy" foam, so you can smash these kaiju and watch as they slowly regenerate back to their original form!" Limited to 2000 pieces!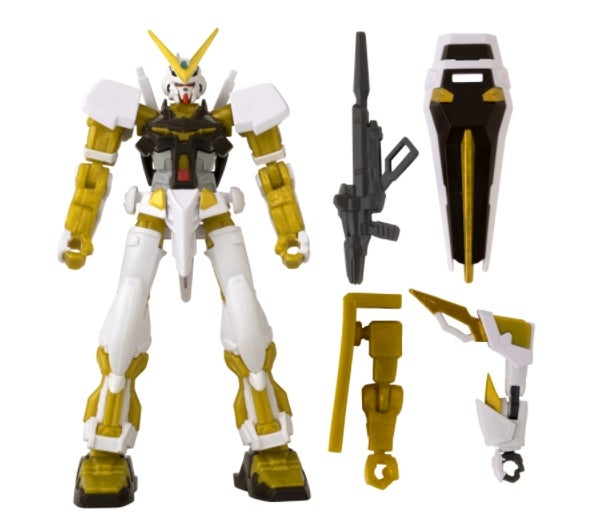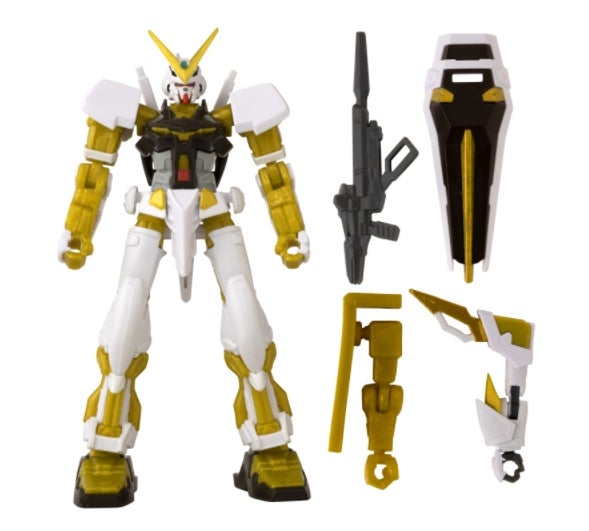 SAN DIEGO 2021 GUNDAM INFINITY: GUNDAM SEED GOLD FRAME ASTRAY PREVIEWS EXCLUSIVE ACTION FIGURE (FEB219092, $24.99)
From Bandai. From Bandai America. From the manga series Gundam SEED Astray, Bandai America is proud to present the San Diego 2021 PREVIEWS Exclusive Gundam Astray Gold Frame! This highly detailed figure replicates the iconic Mobile Suit from the Gundam SEED saga. Included in are two additional right arms which in keeping with manga — is a vital part of this Mobile Suit's history — along with shield, and Type 71 beam rifle. Limited to 3000 Pieces!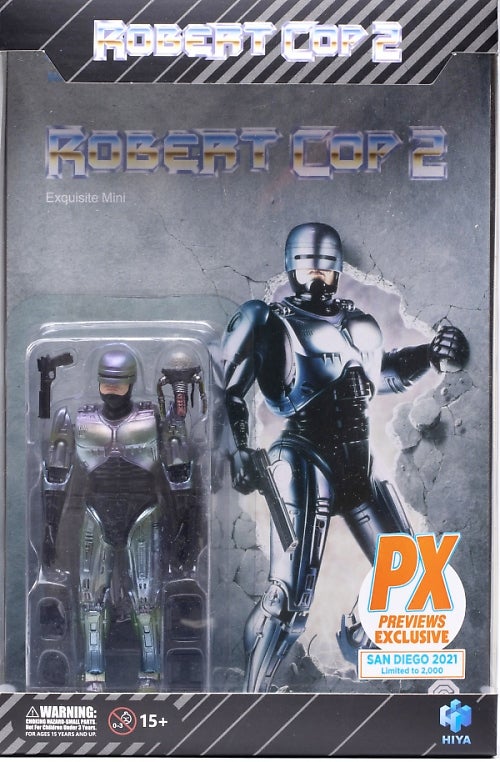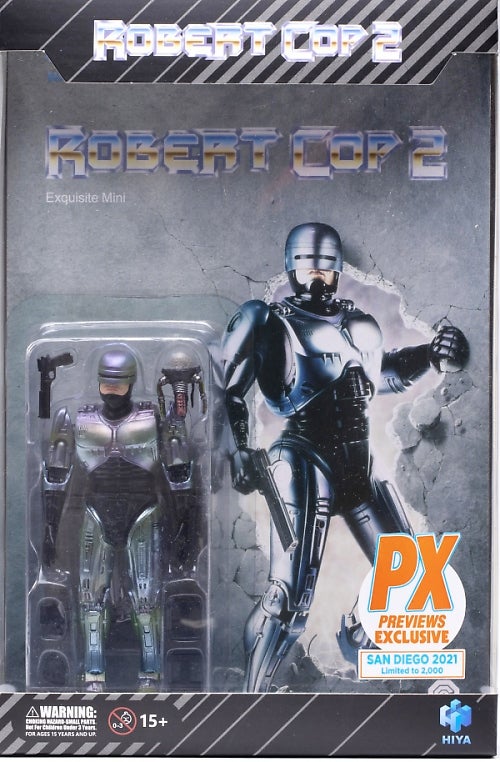 SAN DIEGO 2021 ROBOCOP 2: ROBERT COP PREVIEWS EXCLUSIVE 1/18 EXQUISITE MINI FIGURE (OCT208350, $19.99)
From Hiya Toys. The infamous bootleg toy from RoboCop 2 features ultra-articulation in 1/18 scale, interchangeable hands, two blasters and a Cain's Brain accessory! Featuring cool retro branding, the figure comes packaged on an illustrated blister card inside a collector-friendly window box. Limited to 2000 Pieces!
---