Alongside the annual San Diego Comic Con Exclusive Marvel Legends 6″ figures box set, Hasbro usually has one more exclusive goodie for Marvel collectors attending SDCC. Sometimes it's a 3.75″ Marvel Universe-scaled exclusive (like that awesome The Collector's Vault set with Moonboy and Lockjaw!), and sometimes it's a 12″ figure (like last year's Daredevil). But this year, it's something we haven't gotten before as a Comic-Con Exclusive. The first-ever SDCC Exclusive Marvel Legends life-size replica: the electronic Tesseract–plus a 6″ Red Skull from Captain America: The First Avenger!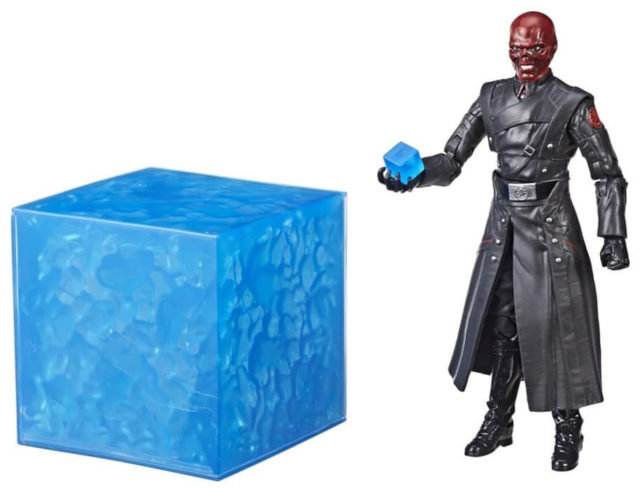 I gush pretty lovingly every time Hasbro reveals a new addition to their ongoing line of Marvel Cinematic Universe prop replica/premium role-play items, so I don't think it'll shock anybody that I was pretty giddy when I heard we'd be getting an unexpected addition to the line as one of this year's SDCC 2018 Exclusives.
The Tesseract is sort of a difficult item from the Marvel Cinematic Universe to capture in toy form because, well… it's a CG cube. But that said, I think Hasbro made this 3.6″ blue cube about as exciting as it could be in plastic, physical form!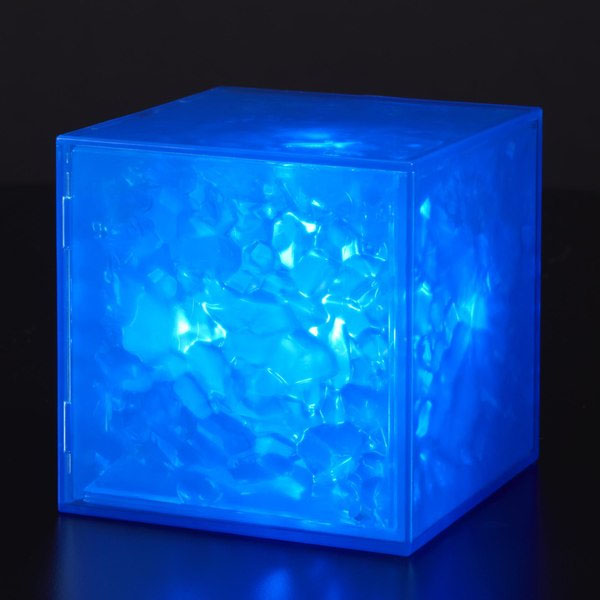 Basically, this is a plastic cube with electronic lights built in and some sculpted textural details on the plastic to make it look like rippling energy. It's nothing fancy or elaborate, but I think it's a fun item that captures the basic look of the cube from the Marvel movies well enough. For me, this is a score as a bonus addition to the Marvel Legends prop replicas lineup.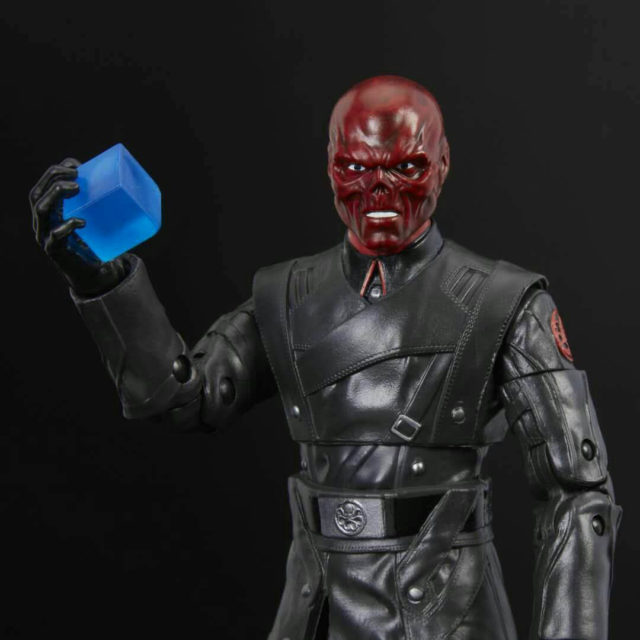 Of course, the actual reason that I imagine most collectors will be picking up this Infinity Stone in disguise isn't for the Cosmic Cube itself–but for the exclusive six inch action figure that comes packaged with it.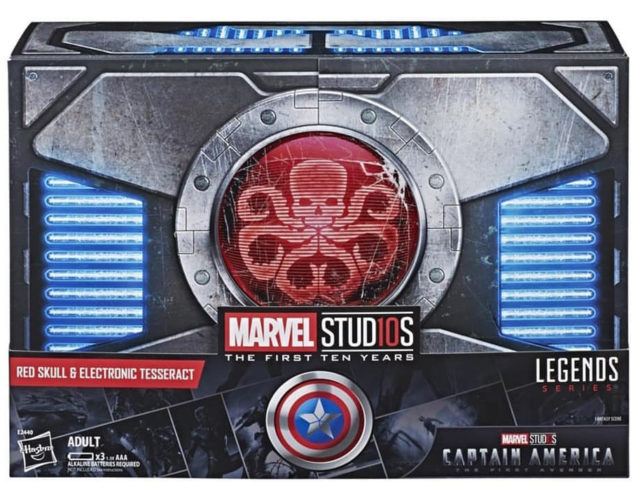 When the first image of the box for this set was accidentally posted last weekend, the cynic in me immediately thought that we'd be getting a straight repack of the 10 Years of Marvel Studios Marvel Legends Red Skull coming out this summer with this set. But I should have anticipated that Hasbro would be too classy for that!
Instead, what we're getting here is some reused tooling from that Marvel Studios Red Skull (most obviously the head), along with a trench coated body for the figure.
I don't know that this is necessarily an exclusive that's going to rock anybody's world, but I do think it's pretty cool that after close to a decade with no Marvel Legends Movie Red Skull figure, we've got both his primary looks within a few weeks of each other.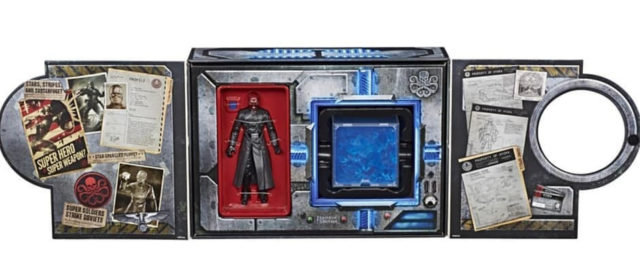 The Marvel Legends Red Skull and Electronic Tesseract box set will be available first at San Diego Comic Con 2018 from July 18-22 2018, and will also be available in limited quantities via Hasbro Toy Shop after the event. The set has a $59.99 MSRP, which is pretty fair given the elaborate packaging, the limited nature of this release and the fact that the 6″ Red Skull alone would retail for $20-$25. This might not go down as the most legendary SDCC Marvel exclusive ever, but I do think it's a pretty cool one!
Thoughts on the second (and likely final) Marvel exclusive for SDCC 2018, Marvel collectors? Is this Marvel Legends Tesseract and Red Skull set a must-have for you, or is this an exclusive that you feel like you can safely skip over?
The post SDCC 2018 Exclusive Marvel Legends Red Skull & Tesseract! appeared first on Marvel Toy News.