One of the highlights for me at practically every major event where new toys are showcased is the inevitable plethora of new Diamond Select Toys Marvel figures and statues. And at San Diego Comic-Con 2018, DST did not disappoint, as they debuted a multitude of new PVC Marvel Gallery statues (like Mr. Sinister!), several new Marvel Premier statues (like Hobgoblin!), and even an expansion of their 1/2 scale busts (like Spider-Gwen!)!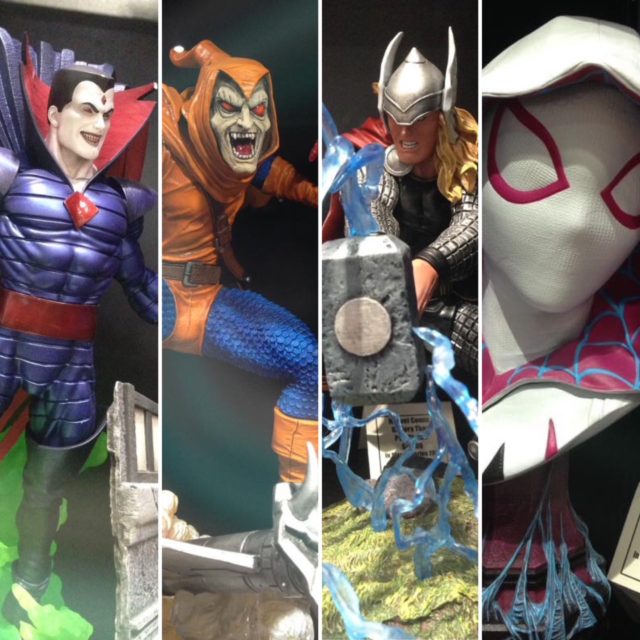 Diamond Select Toys always brings more new Marvel figures and statues to premiere at major events than any company not named Hasbro, and SDCC 2018 was no exception.I'll run through the various Minimates and Marvel Select Figures in a later post, but for now, let's take a brief first look at the new statues that were unveiled last week…
First up, we've got the piece that I think may ultimately end up being the most popular with hardcore collectors: the Marvel Premier Collection Hobgoblin Statue! As this is resin and in the approximate 1/6 scale, it'll carry the $150 MSRP.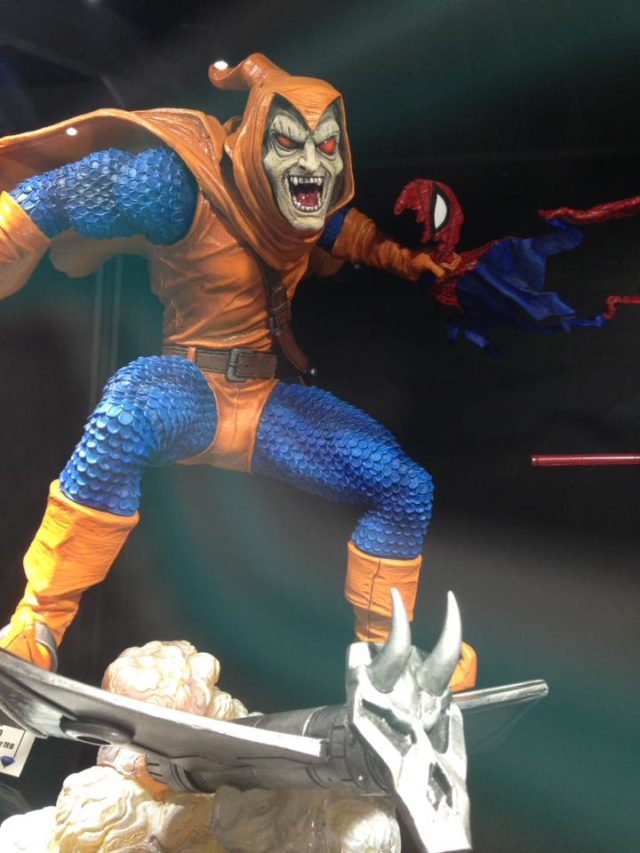 Hobgoblin doesn't get much love as far as statues go, and I was a bit bummed by the museum pose on the Bowen Designs Hobgoblin Statue, so this is absolutely on my radar.
Also from the Marvel Premier Collection resin statue line, it's a new Avengers Infinity War Iron Man Mark L movie statue. The Marvel Gallery Iron Man Mark 50 is a rare total misfire for DST in my eyes, but I'm digging this more high-end version of the Mark 50 a lot more.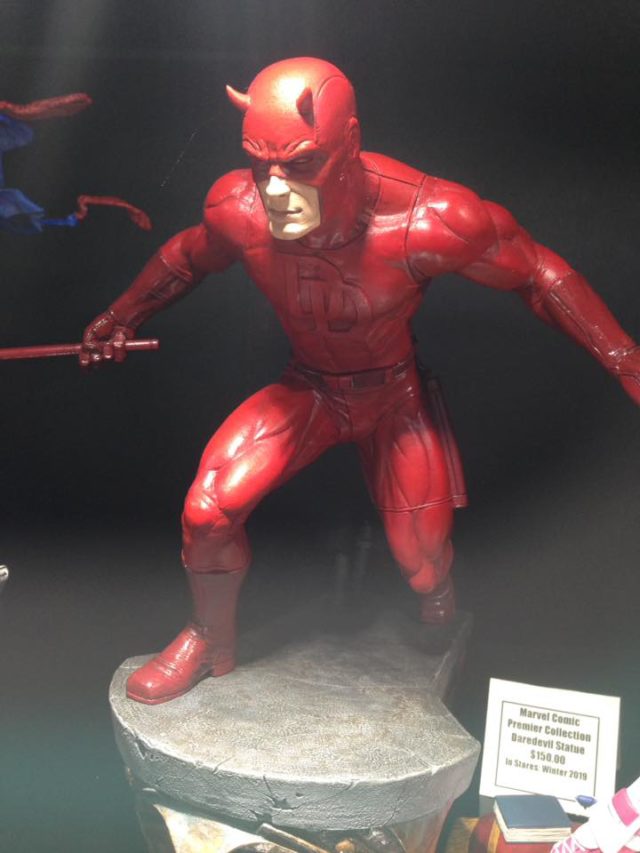 A classic comic book Daredevil Premier Collection Statue also debuted at the show. This Daredevil statue actually just went up for order today, so I'll talk about it more in-depth this week.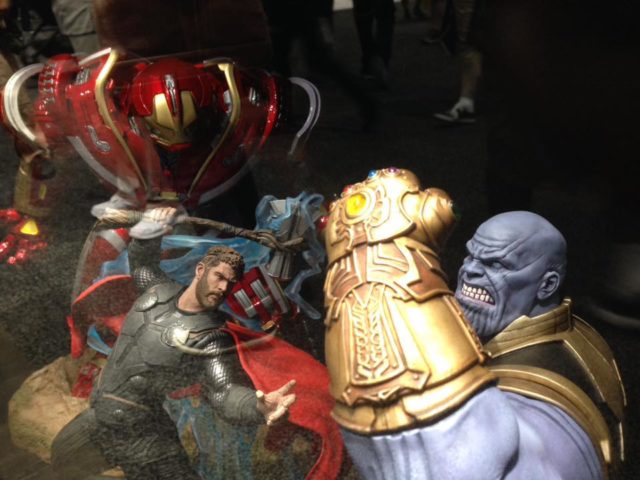 From the Marvel Milestones line of larger statues, we get new Infinity War Thor and Thanos statues. Both are limited to 1000 pieces, with the 16" Marvel Milestones Thor also going up for order just today and Thanos expected in next month's round of solicitations.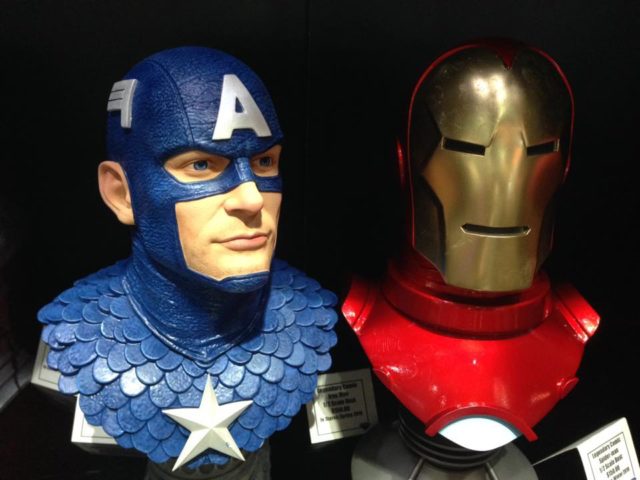 The new line of 1:2 Marvel Legendary busts also has an expanding presence at the DST booth in San Diego, as a whopping for new half-life sized busts debuted: Captain America, Iron Man, Spider-Man and Spider-Gwen.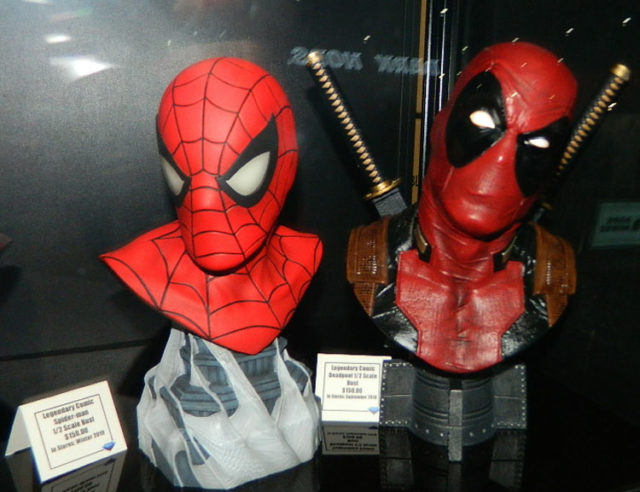 These large-scale busts are a steal at their size and price-point, and with the low LE 1000 edition sizes, I predict we see this series really take off and sell well for DST.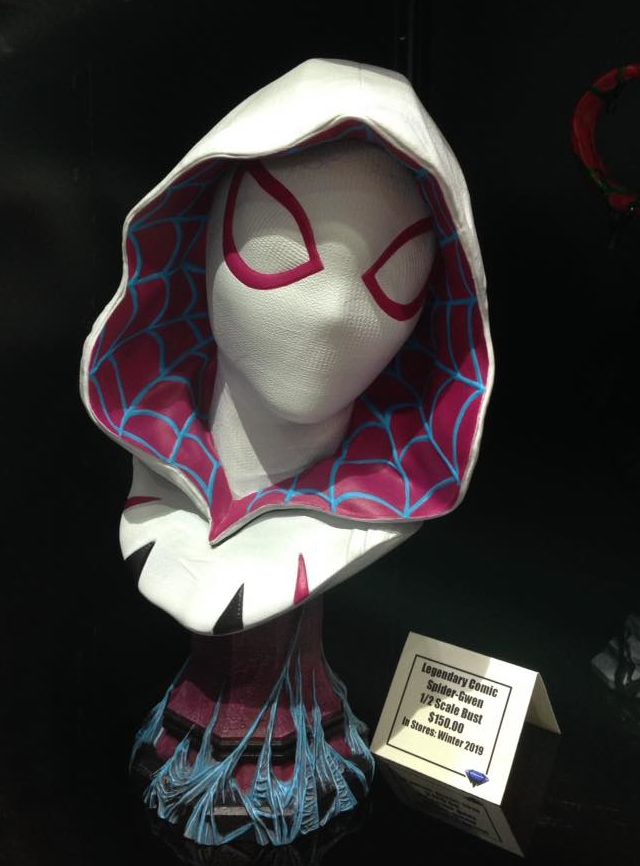 That Spider-Gwen (Ghost Spider) bust was love at first sight for me personally. I think folks who don't get on-board for this line early are really going to end up wishing that they had down the road.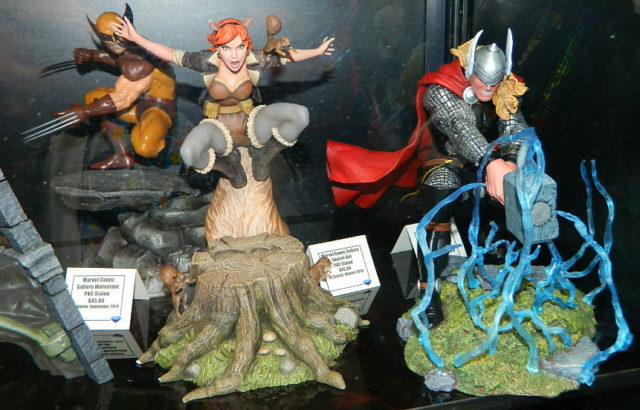 But now let's swing over for a brief look at the most popular (and cheapest) line of Diamond Select Toys statues: the Marvel Gallery PVC statues! There were loads of statues that appeared at Toy Fair 2018 and since on display, but also some gems we'd never seen before.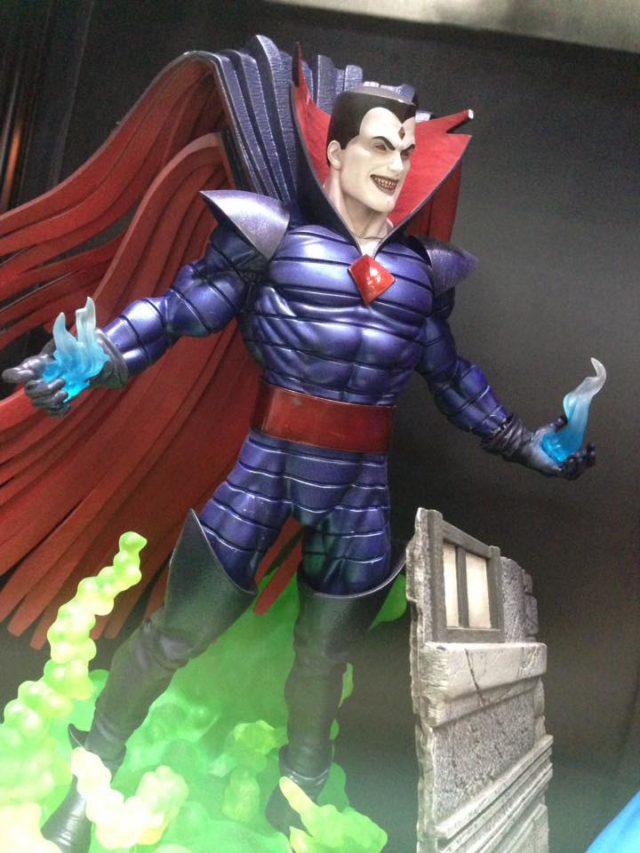 Of the new reveals, the one I think is going to really get a lot of attention from fans is Mr. Sinister. We see Mr. Sinister merch incredibly infrequently, so getting a decent-sized 9" statue of him for about 40 bucks is going to strike a strong note with tons of X-Men collectors. Love that translucent green smoke base he has!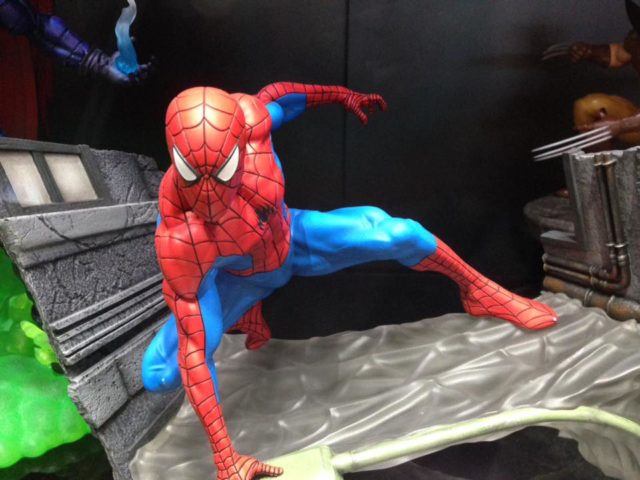 Two old favorites are back with new comic book styled PVC figures, as we'll see both a new Marvel Gallery Spider-Man and also Thor in his Marvel NOW costume.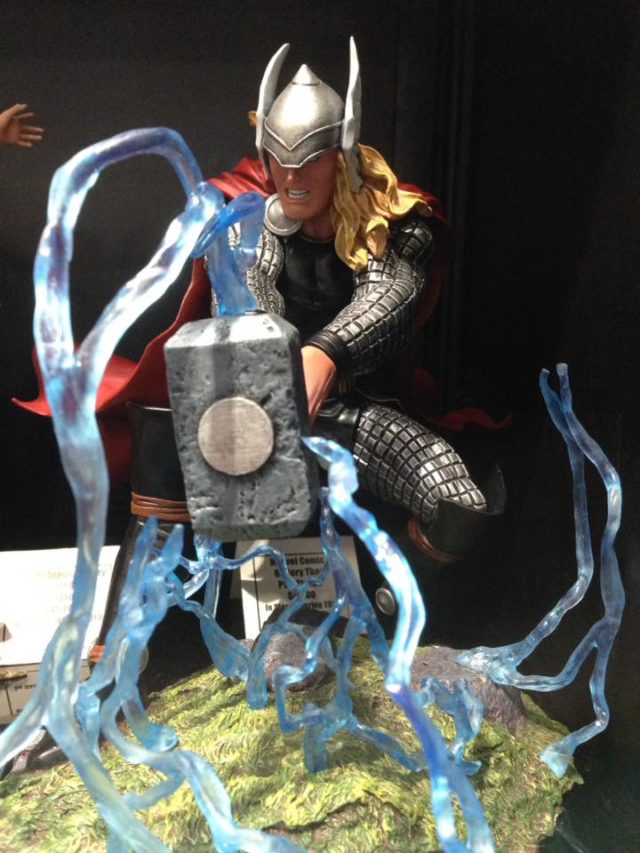 The setup for the Spidey is a little weird to me with him standing on a web between two buildings, but I do think the dynamic action pose for the Thor figure is really neat. The way Mjolnir is channeling lightning and getting ready to strike looks tremendous.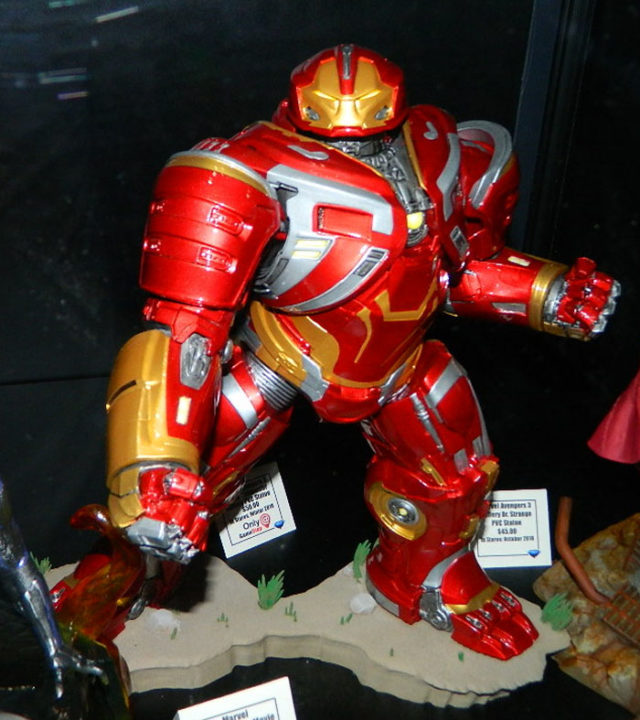 There's at least one more entry in the Avengers Infinity War Gallery lineup, as a Marvel Gallery Hulkbuster Iron Man Statue will be exclusive to GameStop this fall. As Hulkbuster is quite a bit bulkier than your usual Gallery PVC statues, he'll be retailing for $50 at Gamestop instead of the general Gallery $45 SRP.
Last but not least, Thor and Loki's sister Angela is getting her own PVC Figure. Angela hasn't gotten much page-time in the comics lately, but since Sideshow was able to release a highly-successful $500 Angela PF Statue, I imagine DST will have no problems moving a nice PVC of her at less than a tenth of that price.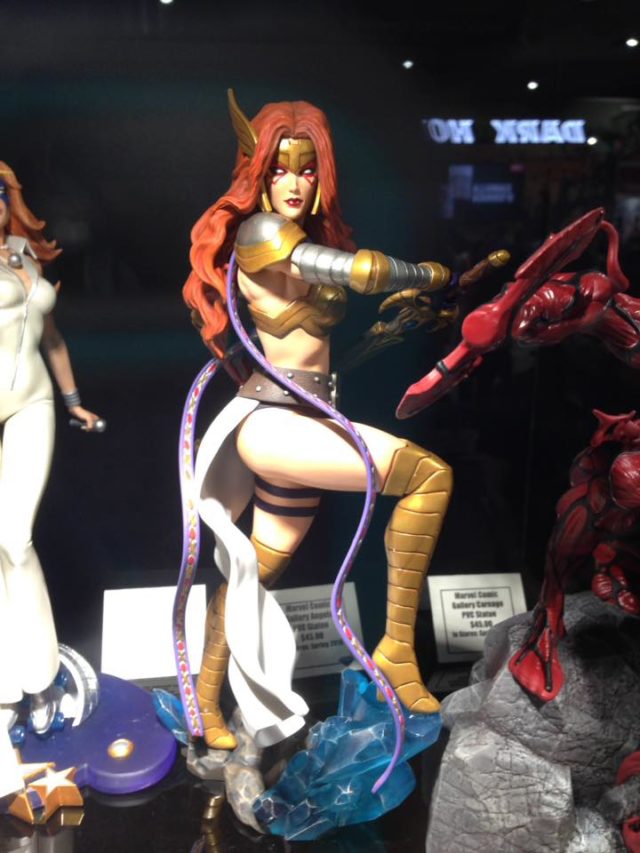 The Diamond Select Toys Marvel Gallery Squirrel Girl, Premier Collection Daredevil and Milestones Thor all went up for order today, with scheduled release dates in February 2019. The remainder of the items that debuted at San Diego Comic-Con 2018 should go up for order over the course of the next several months and ship out in March 2019 or later.
Did DST get your attention with any of the multitude of new statues and busts they had on display at SDCC 2018, Marvel collectors? Are they winning you over with their new line of 1:2 Legendary Busts and economically priced resin/PVC statue lines?
The post SDCC 2018: Diamond Select Toys Marvel Statues & Busts Photos! appeared first on Marvel Toy News.