Diamond Select Toys' Marvel Gallery statues line exploded in 2017, with both the number of value-priced statues available and the line's maistream profile growing exponentially. But one thing the line was lacking—with two key exceptions—was representation for the X-Men. But the DST Old Man Logan and Phoenix figures won't have to be lonely for much longer—the 2018 Marvel Gallery Savage Land Rogue Statue has now been revealed!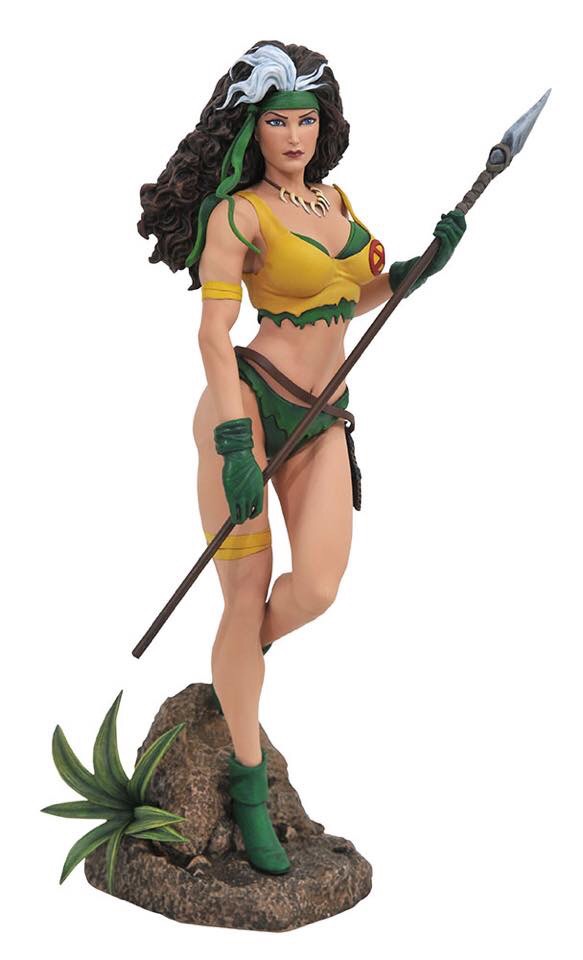 With under a month to go until New York Toy Fair 2018, perhaps the single company I'm most anticipating seeing at the event is Diamond Select Toys. DST blew me away with their expensive selection of Marvel Gallery, Marvel Premier Collection and Marvel Milestones statues last February, and I'm hoping for an equally impressive showing to kick off the new year!
But with four weeks to go until Toy Fair, Diamond Select already unveiled a real show-stopper addition to their PVC statue line today: a Savage Land Rogue Marvel Gallery Statue!
As one of the more popular and iconic X-Men characters (largely due to being part of the core team in the 90s X-Men cartoon), Rogue has gotten her fair share of figures and statues over the years. But we've never seen a statue of Rogue quite like this one (that's for sure)!
Based off of classic Jim Lee artwork, this 9" Rogue figure features her tattered Savage Land "costume" from Uncanny X-Men #269-275. This is the well-remembered story arc that has led to fans shipping Rogue and Magneto for decades—could a Marvel Gallery Magneto Statue be in the cards as well…?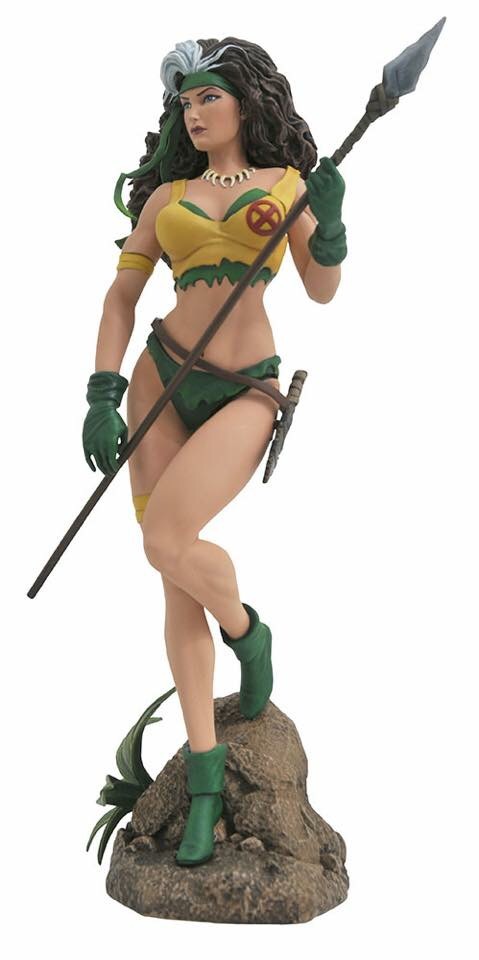 I'd be miffed if Diamond Select picked this version as their first crack at a Rogue statue, but since they already released a nice resin Jim Lee Rogue Statue in 2016, I'm cool with them experimenting and giving us something different (and hot) with their next take on the Southern Belle.
The Marvel Gallery Rogue Savage Land Statue goes up for order next week, and should be released in August 2018. She'll be carrying the usual $45 MSRP, although BBTS and EE should have her discounted for pre-orders. With the popularity of both Rogue and the X-Men and this being one of the lowest-priced Rogue statues ever, I've got zero doubts this will do great for DST.
How do you feel about the third entry to the Marvel Gallery X-Men statues series, Marvel collectors? Are you keen on this scantily-clad statue, or are you only interested in more iconic costumes for Rogue? And if this is the start of a big push for the X-Men in the DST PVC line, what X-Men characters are you hoping to see revealed next?
The post Savage Land Rogue Marvel Gallery Statue Revealed! appeared first on Marvel Toy News.