Dōmo arigatō, Mr. Roboto! With their wide range of styles and personalities, robot toys make an excellent addition to any figure collection. Scroll on for some of our favorites robot toys, including faithful robo servants, lethal mechanized guardians, to towering human-piloted mecha (we saved man-machine cyborgs for another day).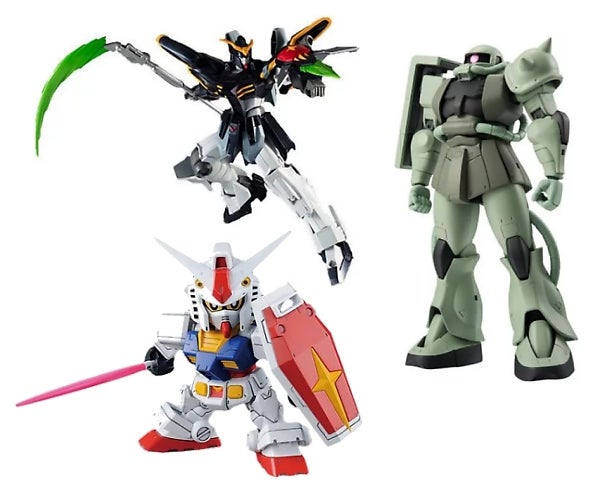 1) Gundam
Japan has a bazillion cool-looking robot toys (and we'll be touching on several others later on this list), but none compare to the popularity and longevity of Gundam. From its innovative Mobil Suit Gundam beginnings in 1979 to its countless spinoff series, games and movies, the Gundam franchise is known for futuristic robot model kits and toys.
Whether you're a fan of the classic Gundam designs such as the RX-78-2 and Zaku II or if you prefer the more elaborate Gundam Wing , 00 or Unicorn units, there's bound to be a Gundam robot toy out there that fits your style and collection.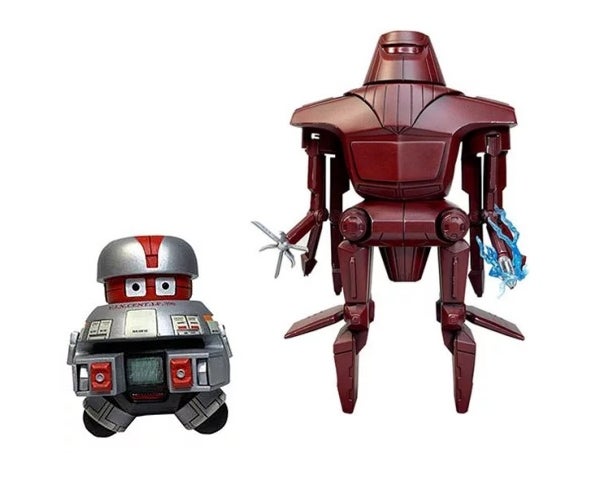 2) Maximilian & V.I.N.C.E.N.T. (The Black Hole)
I'll be the first to admit it, Disney's The Black Hole is not a very good movie. A quick rewatch on Disney+ affirmed what I already knew as a child. Marketed as a cool-looking sci-fi adventure in 1979 (and the first Disney film to receive a PG rating. More mature means more epic, right?), The Black Hole is actually quite boring. That said, there are two things I REALLY did like in movie then and now: the robot's Maximilian & V.I.N.C.E.N.T.
Featuring super unique designs (I absolutely love evil red Max and his spinning claw blades), this underrated pair of 'bots have been seriously overlooked on the toy market… until now. Unless you can track down the original 1979 Mego action figures, your best bet is on Diamond Select's upcoming Maximilian and V.I.N.C.E.N.T. Vinimate vinyl figures AND Select action figures!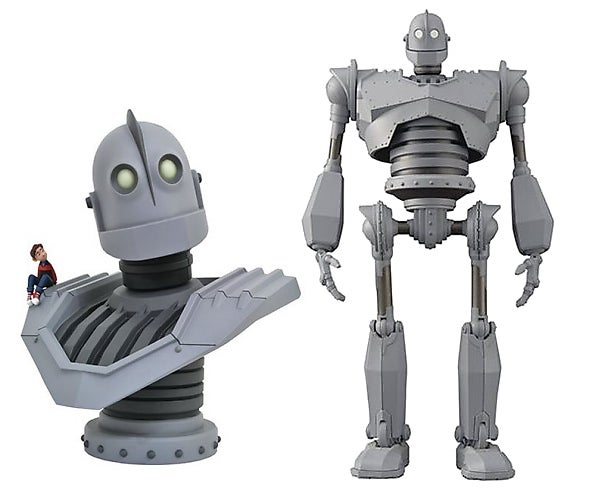 3) The Iron Giant
While most fans associate Disney with popular animation, Warner Bros. proved to be an exception with their 1999 animated classic,The Iron Giant. This touching tale of a young boy and his 'bot wasn't a major theatrical hit upon its release, but the movie has since developed a cult-following. Any movie that can bring a tear to my eye certainly earns my respect.
The Iron Giant (voiced by Vin Diesel) can be had as numerous robot collectibles, including vinyl figures, action figures, Geeki Tikis mug, statues… even a Pez dispenser! Classically posed or Battle Mode ready, the Iron Giant awaits your toy collection!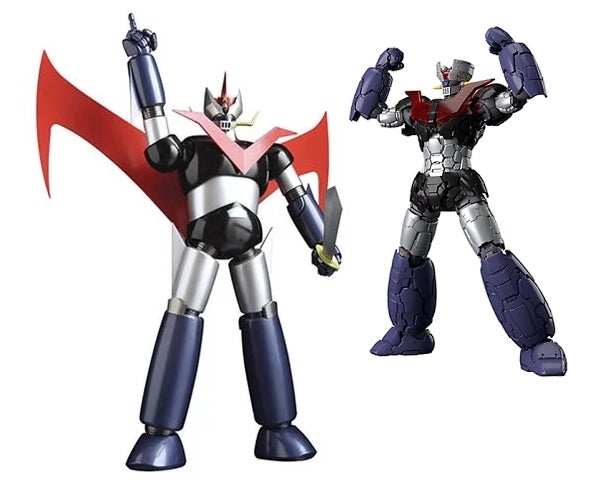 4) Mazinger Z
When it comes to Japanese super robots, few are as well known as Mazinger Z. Debuting in the early '70s as a popular manga and anime, Mazinger Z found U.S. recognition as several Shogun Warrior toys from Mattel and later, in the early '80s, as a syndicated animated series called Tranzor Z (who were they foolin' with that name?). In Spain, Mazinger Z is massively popular. There's even a huge Mazinger Z statue on display in Tarragona!
When it comes to Mazinger Z collectibles, Bandai has everyone beat with their awesome high-end Soul of Chogokin die-cast series. For those on a budget, there's Mazinger Z stylized figures, model kits, even stress dolls!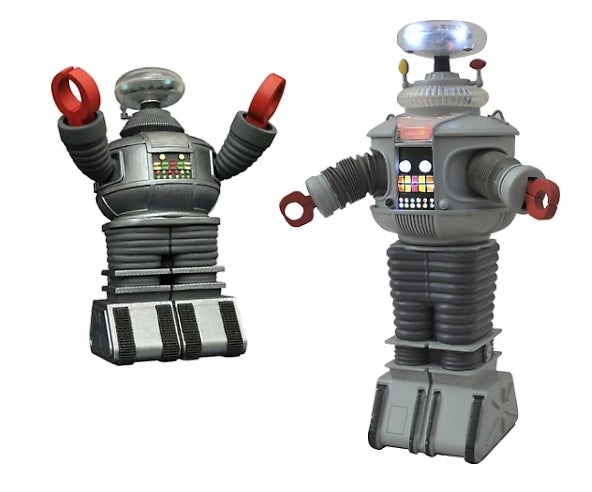 5) B9 Robot (Lost in Space)
"Danger, Will Robinson!" Despite all the advances in special effects, nothing holds a candle to the classic robot design seen in the 60's sci-fi series, Lost In Space. The 1998 Lost In Space movie, and even the Netflix series, both fail by trying too hard to make the robot look modern, alien and cool. Sometimes simple is the best. The Class M3 Model B9 General Utility Non-Theorizing Environmental Control Robot (G.U.N.T.E.R.), better known on the show as just "Robot," has everything a robot-loving collector could want.
Diamond Select has had on the market for years the best robot toy of the Lost In Space Robot. You can't go wrong light and sound action and it also features extending arms, opening claws and a head that goes up and down. He even has wheels so you can roll him around! For a more stylized version of the Robot, DST also carries a Vinimate vinyl figure.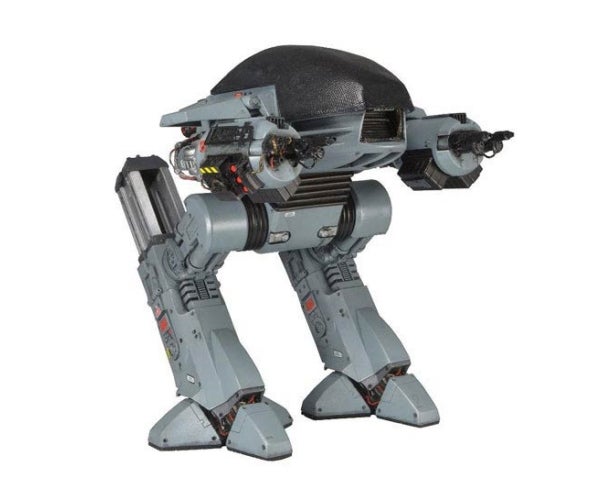 6) ED-209 (Robocop)
RoboCop would have made the Best Robot Toys list… if he wasn't a cyborg. ED-209, however, fits this list nicely. Armed with human-shredding heavy machine guns and an explosive rocket launcher for good measure, the iconic Enforcement Droid starred in all three RoboCop films. Affectionately known for his You have 20 seconds to comply" command, ED-209 is best owned as a toy that talks.
NECA's Deluxe ED-209 Action Figure with Sound is the robot toy for you, the collectible packed with authentic detail, articulation and killer sound effects and dialogue from the first (and best) RoboCop movie.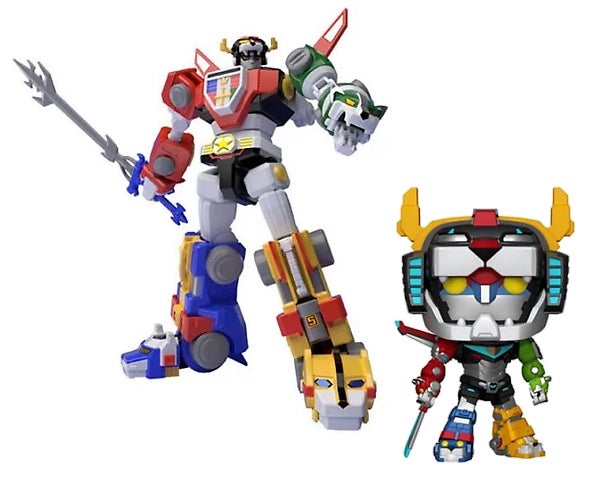 7) Voltron
"Form Blazing Sword!" I grew up watching Voltron in the '80s, so the Lion Force version of the super robot is near and dear to my heart. God bless those that like Vehicle Voltron, but I'll never undertand why it takes FOURTEEN individual ships to form Voltron. What if one ship got destroyed (the odds are great at 14!)? Does Voltron walk around without a kneecap? I digress, we're here to talk about Lion Force Voltron, a sleek super robot comprised of FIVE cool-looking robot lions.
Super7 has a nice animated Defender of the Universe Voltron figure coming out and Bandai has a great Super Mini-Pla Model Kit. For full-on conversion, you can't go wrong with Playmates Toys' Legendary Defender. If you have the money, however, nothing tops Toynami's amazing 30th Anniversary die-cast Voltron.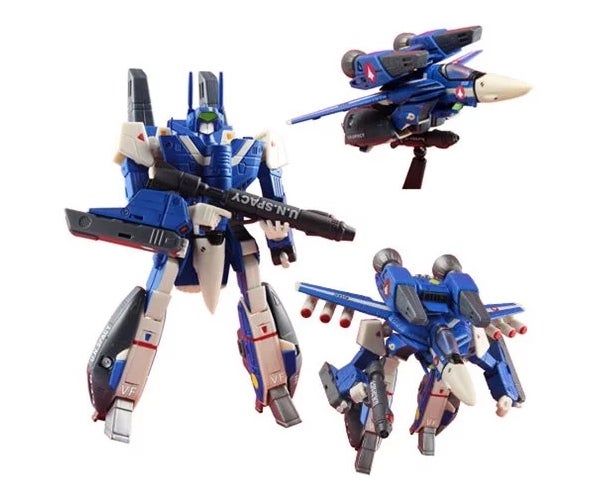 8) VF-1 Valkyrie (Macross/Robotech)
Whether you know it as a Variable Fighter (Macross) or a Veritech Fighter (Robotech), both sides can agree that the VF-1 Valkyrie (as it is known on both animted shows) is awesome. The transforming aerospace fighter mecha has not one, not two, but THREE modes: Fighter (jet mode), GERWALK (think jet mode with legs down) and full-on Battroid robot mode. And depending on who is piloting said Valkyrie, you get your choice of cool-looking color schemes. I'm particularily fond of Roy Fokker's VF-1S white, black and yellow Skull Leader look.
When it comes to Valkyrie robot toys, Toynami has been the leading contender for years now. There are other options out there, though, including Bandai, Kaiyodo and their Reveoltech line, and Super7 has recently jumped on board with retro ReAction figures.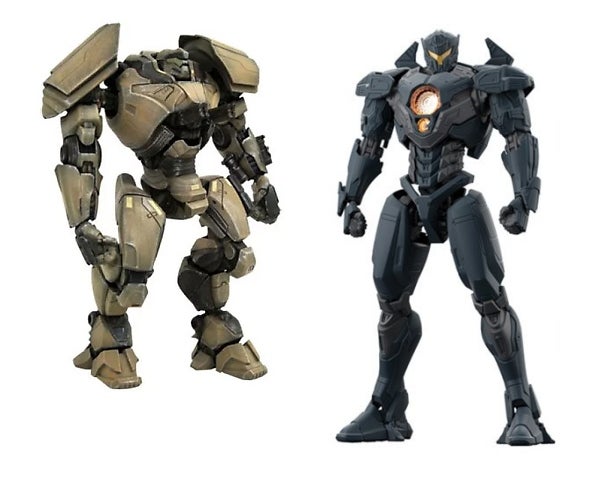 9) Pacific Rim
I love the heck out of Guillermo del Toro's 2013 gritty, realistic sci-fi epic Pacific Rim. The goofy, kid-friendly 2018 sequel? Not so much, but I will admit it had some killer-looking mech designs. And that's what we're focusing on anyways, so both films fit the bill when it comes to must-have robot toys.
For mecha from the first movie, track down some of NECA's extensive action figure line. They're amazing, especially the towering 18-inch figures (Cherno Alpha, baby!). For those looking for Pacific Rim: Uprising figures, fans have their choice of Bandai or Diamond Select Toys. Both companies produced some nice collectibles, including the upgraded Gypsy Avenger, Guardian Bravo, and my personal fave, Bracer Phoenix.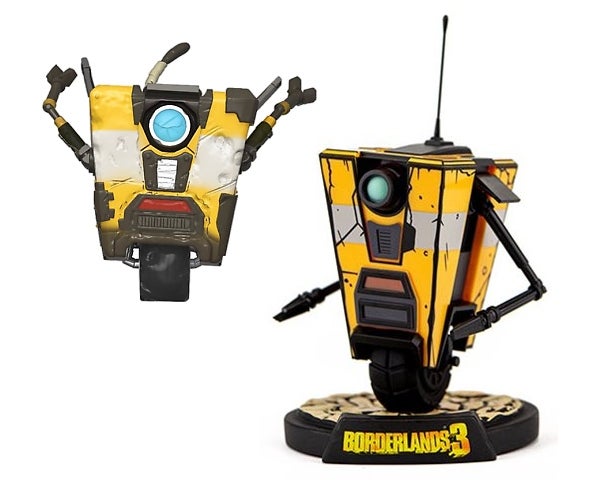 10) Claptrap (Borderlands)
Not all robots are about death and destruction. Some robots just wanna have fun (and perhaps a little bit of death and destruction)! Claptrap, a fan-favorite character featured in all the popular Borderlands video games, is one such 'bot. While players loot and shoot, the eccentric little guy provides the laughs with his zany, off-color jokes. With his unique mono-wheeled design and unforgettable humor, every Borderlands and robot toy collector owes it to themselves to own at least one Clatrap figure.
If you can track one down, NECA's Claptrap action figure is amazing, but the deluxe Claptrap from McFarlane Toys is a good contender. For vinyl lovers, The Coop has a nice 4-inch and 7-inch Claptrap, and of course, Funko has a Claptrap Pop.
---