As we reported to you last month HERE, Japanese collectibles company Toy Sapiens had announced a unique new line of Marvel resin statues. Called Heroic Hands, the almost life-size series launched with three iconic superheroes: Spider-Man, Iron Man and Deadpool. To give us an idea of how the line came out, Toy Sapiens was kind enough to send over some samples. Read on True Believer!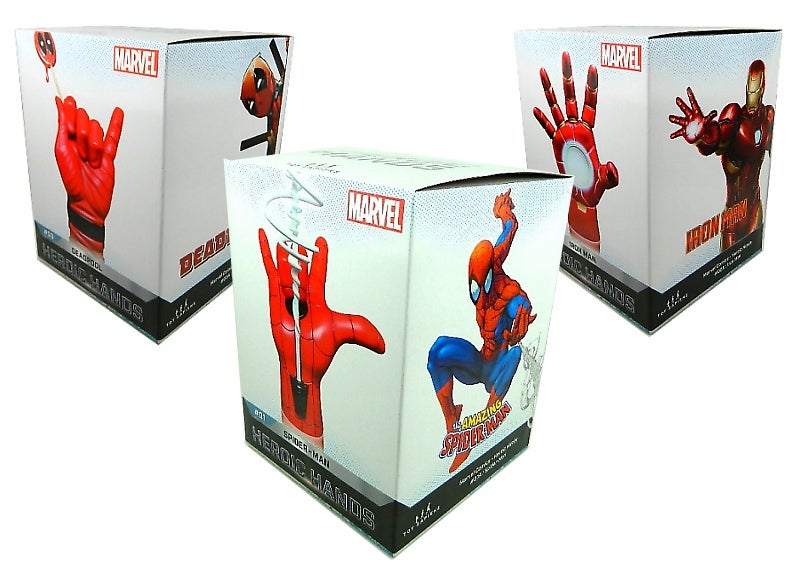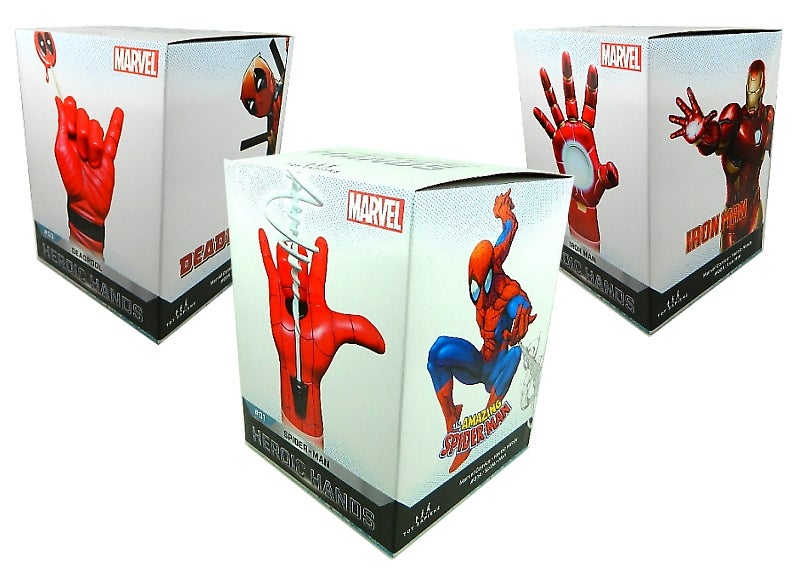 Safely secured in Styrofoam and housed inside a large closed window box, each Heroic Hand is easily identified by a graphic of the statue inside, along with its corresponding superhero. While minimalistic, the package design really pops thanks to the stark white background and vibrant superhero colors used – which just so happen to be all red!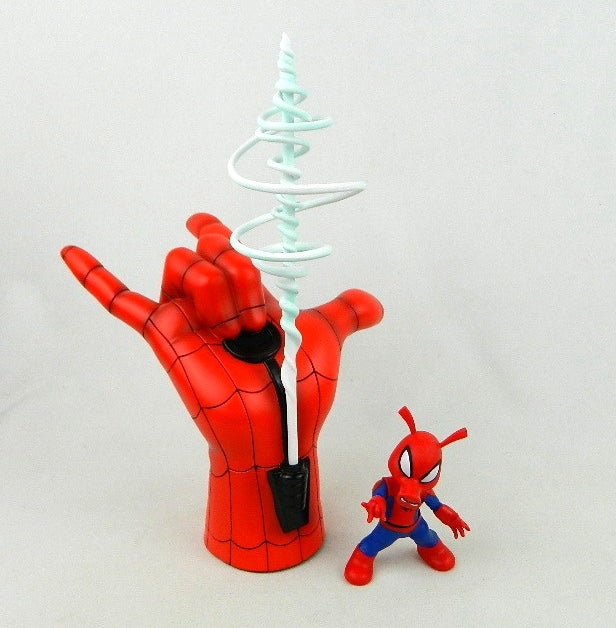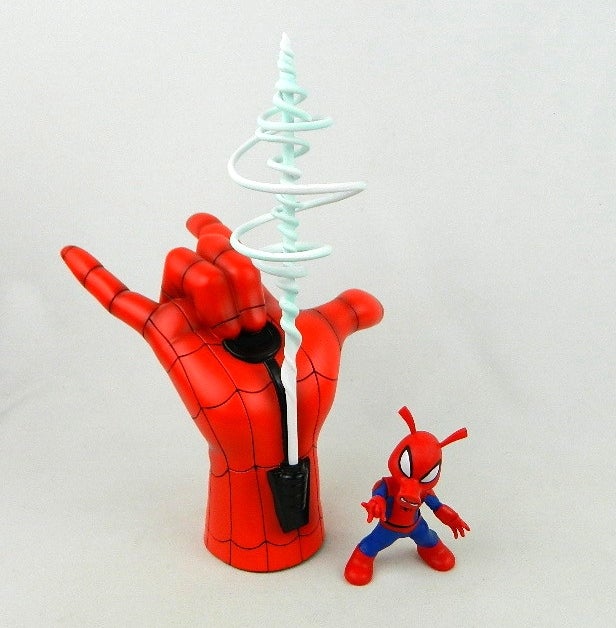 Displaying your Marvel Heroic Hand is as easy as taking it out of the box, and in the case of Spider-Man and Deadpool, attaching the added accessory. For Spidey, that includes an intricate coil of webbing that slides into his webshooter. The delicate piece is also made in resin, so handle with care.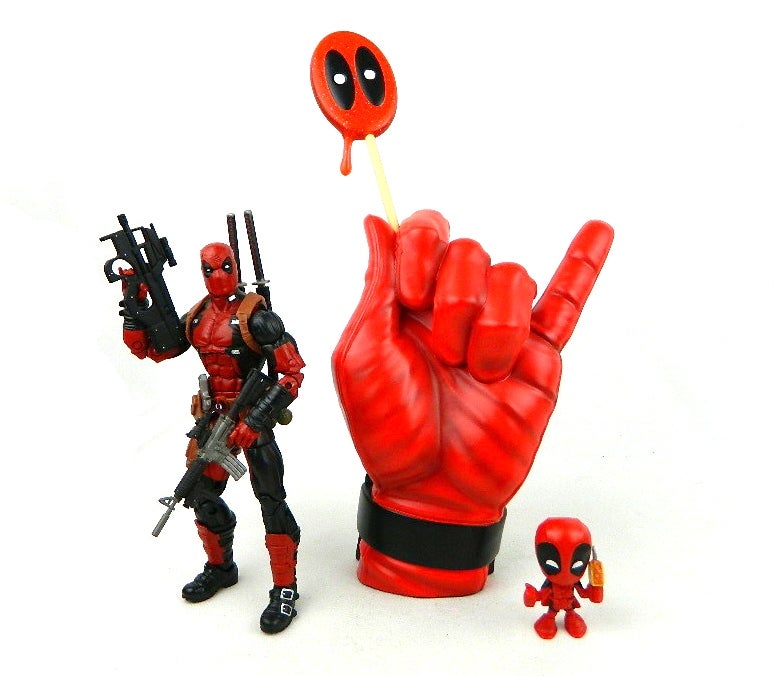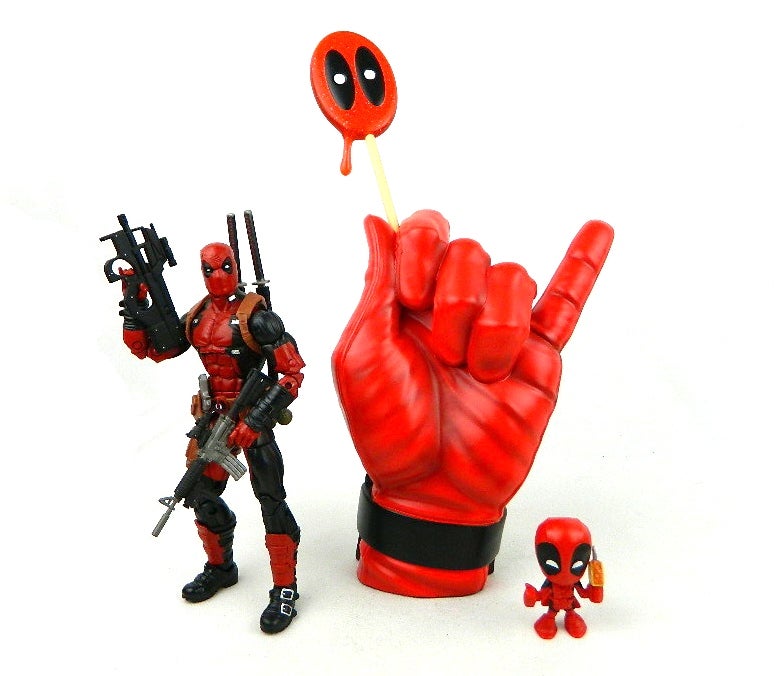 Deadpool, on the otherhand (har!), comes with… a lollipop! And you thought it was gonna be a katana! This is by far my favorite Heroic Hand because it's just so much fun (plus I love Deadpool). The translucent sucker sticks easily into a hole between Deadpool's thumb and index finger, while his pinkie sticks up in the air in playful pose.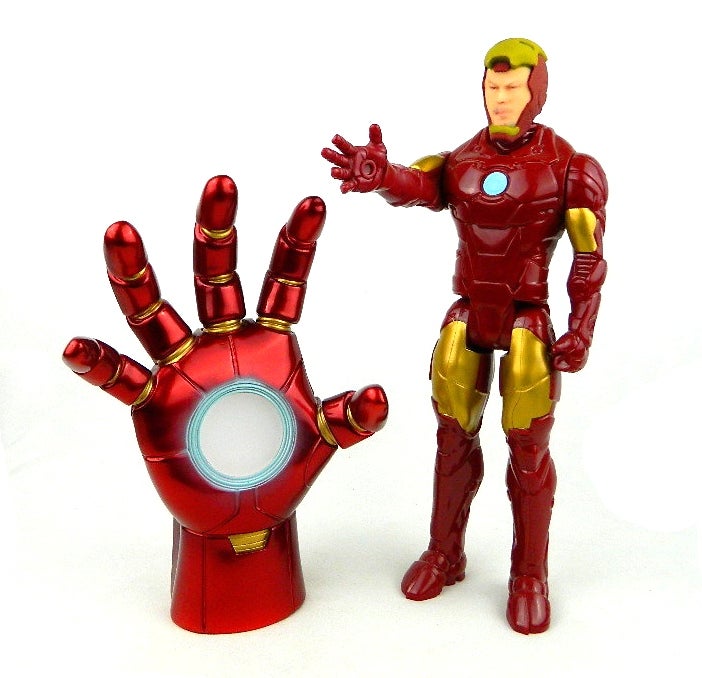 Lastly we come to Iron Man (who is technically #2 in the series, but hey, I went with the flow). While Tony Stark's armored gauntlet doesn't include any plug-in effects, it does star the coolest paint job: a super shiny metallic red!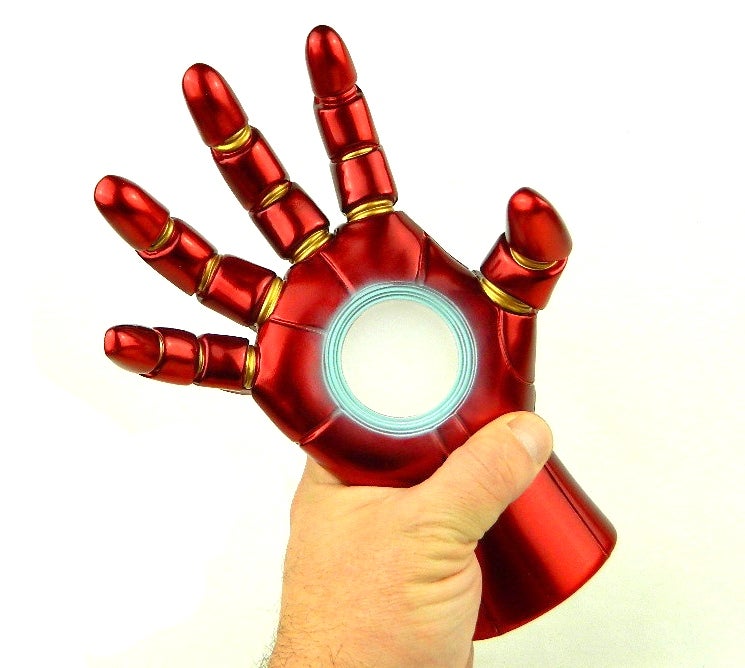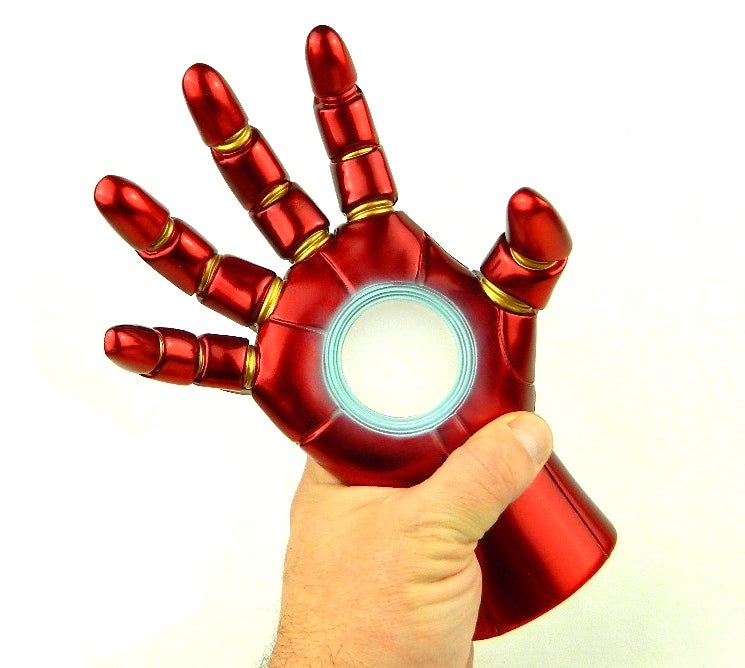 Not having an accessory also gives Iron Man's Heroic Hand the advantage of being the most robust display piece of the bunch. I liked being able to handle Iron Man's hand without the fear of a fragile add-on breaking. It's like a meaty paperweight for your desk or display.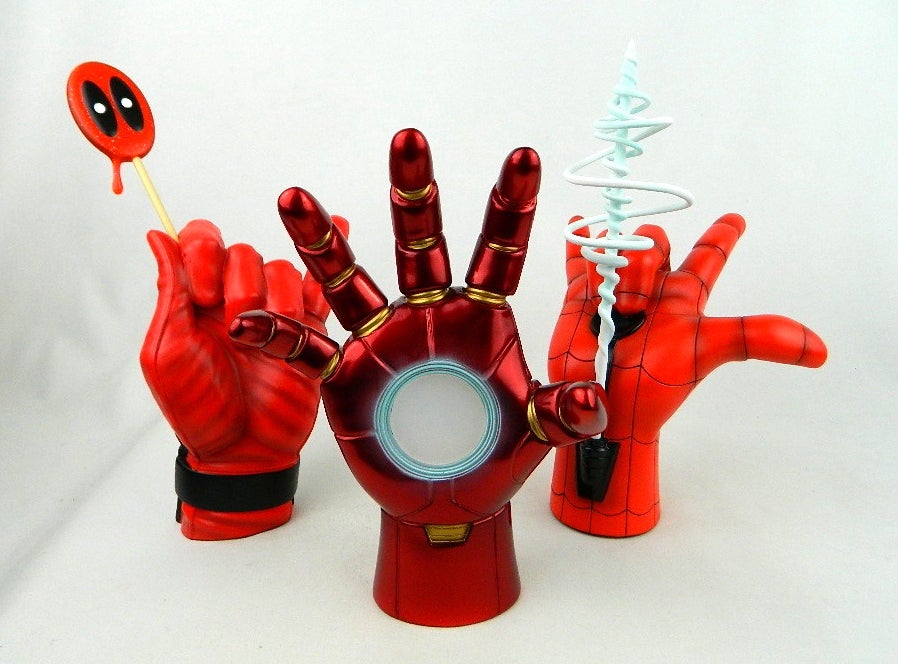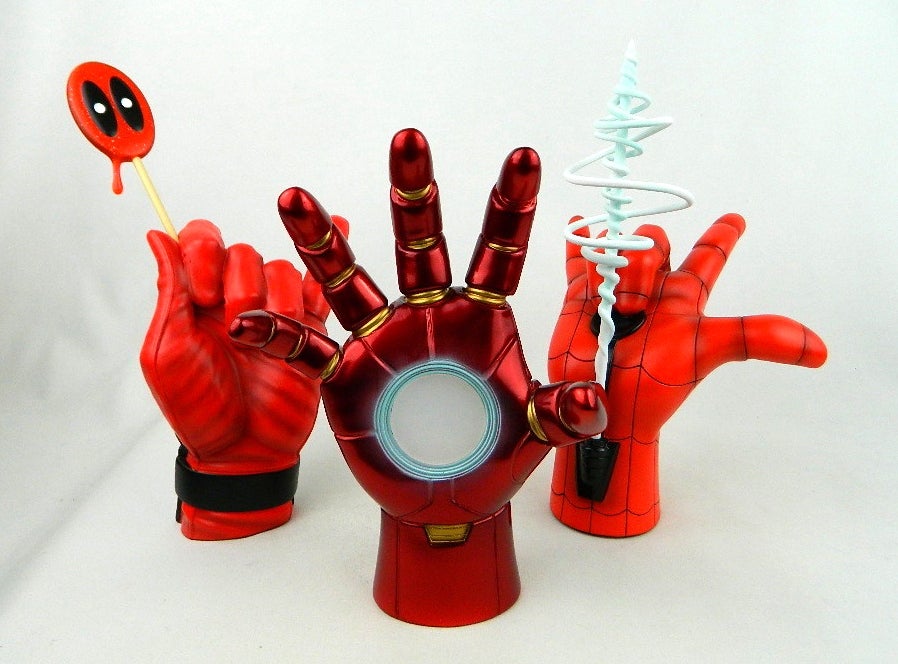 And awesome display pieces all three Marvel Heroic Hands make! I love to see toy companies think outside the box and be creative, and Toy Sapiens concept for Heroic Hands is just that. If you're looking for something truly unique to add to your collection, Marvel Heroic Hands fit the bill.
The only downside to Toy Sapiens' Heroic Hands collection is that they are only available in Japan due to the Marvel licensing agreement. Non-Japanese residents seeking to get their hands on these (sorry, I couldn't resist!), will have to be resourceful (think eBay). For the lucky ones living in Japan, not only are Spider-Man, Iron Man and Deadpool available for purchase priced at 15,000 yen each (around $143 US), but NEW color variants have also been released! Check them out below, along with our Marvel Heroic Hands photo gallery!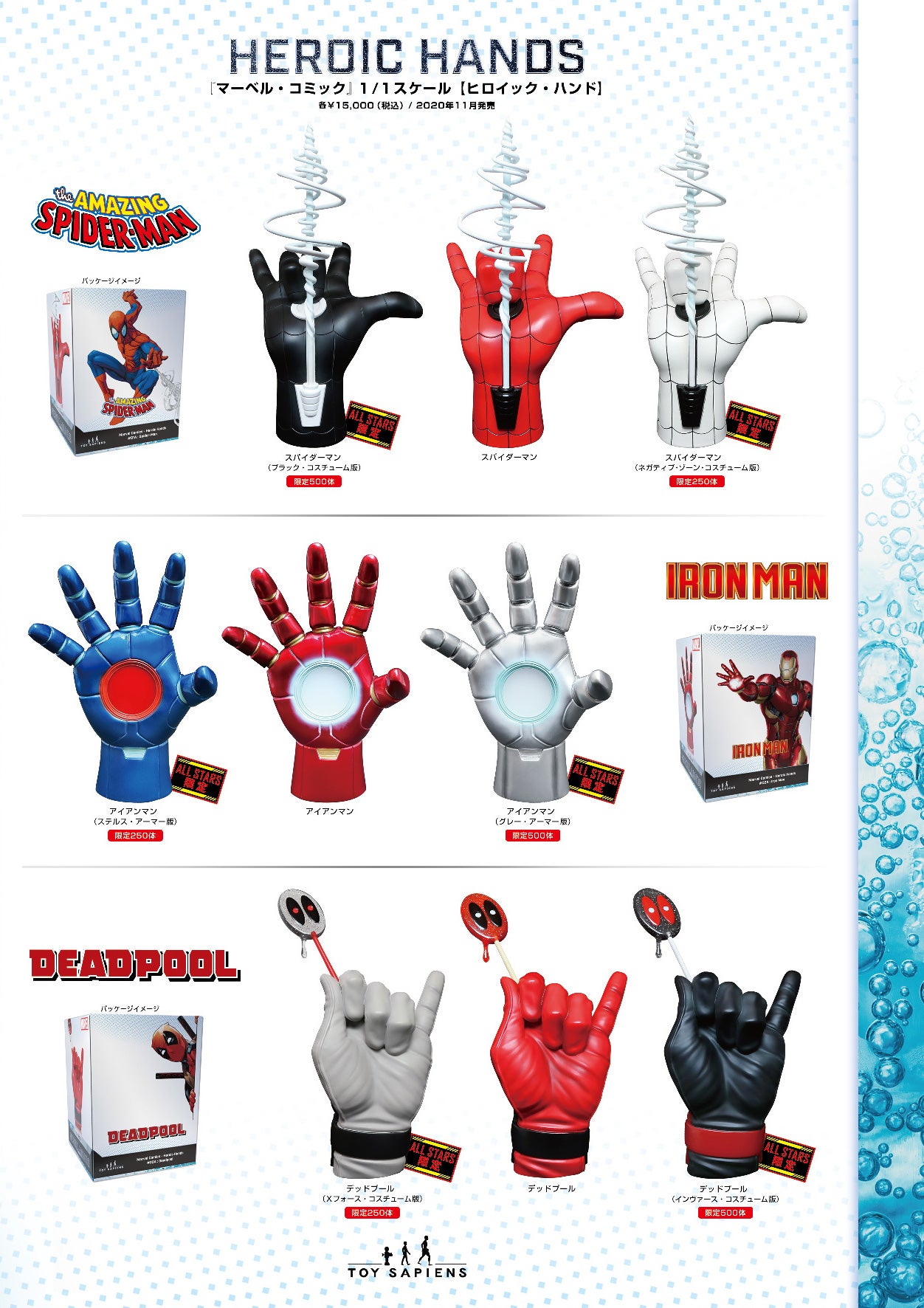 Review and Photos by Jeff Saylor
Review Samples Courtesy of Toy Sapiens
[See image gallery at www.figures.com]
---