X-Men Age of Apocalypse has been my favorite comic book story for over two decades (although Jonathan Hickman's House of X may end up dethroning it!), so I've been chomping at the bit to get this year's X-Men Legends Age of Apocalypse figures in-hand to review. And while I've only received two thus far, I just can't wait any longer to start the reviews! Although he's pre-sold out on Amazon and his listing is presently removed, Marvel Legends Wild Child is in-stock for ordering now on EE! Is the first toy of AOA Sabretooth's little buddy in 25 years worth ordering?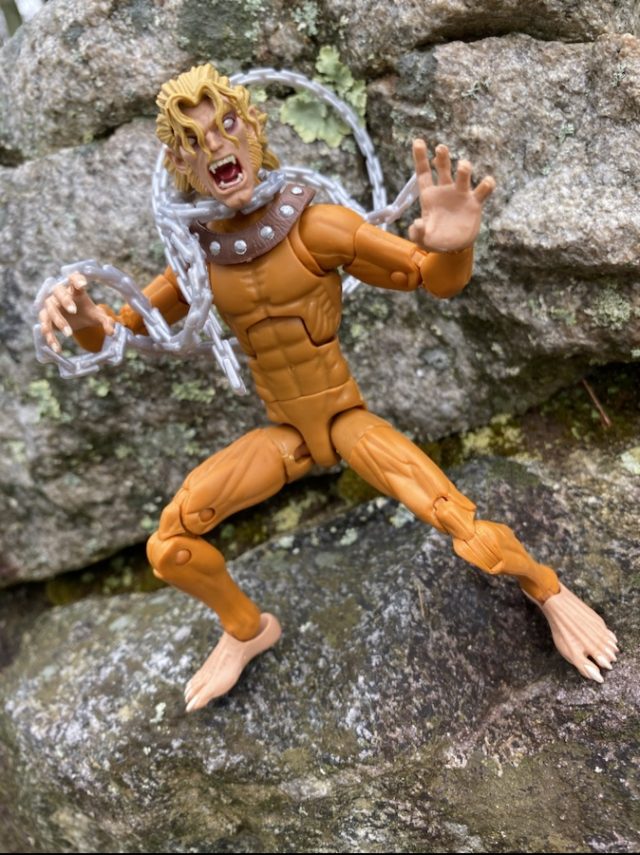 Way back in 1995, Toybiz released a 5" Age or Apocalypse Sabretooth figure that came with a Wild Child figurine as a pack-in accessory. That Wild Child was, well… kinda small. As in, "about 2 inches tall". Obviously, this was badly out of scale and non-articulated—but it's also the only representation the character has gotten as an action figure in the last two and a half decades.
In 2006, Toybiz released a Walmart exclusive Age of Apocalypse Sabretooth Legends figure, but with no Wild Child to partner up with him. 14 years later, that Sabretooth finally doesn't have to be sad and lonely anymore! How did Hasbro do?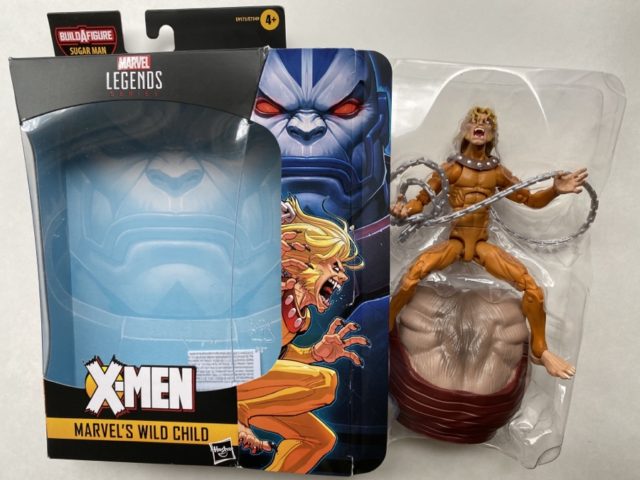 Okay, first thing's first: there is virtually zero chance that Hasbro isn't going to go their own AOA Sabretooth Marvel Legends figure in 2021, so if you don't have the Toybiz one or don't like it, take heart—there's sure to be another one. For now, let's focus on Victor's partner!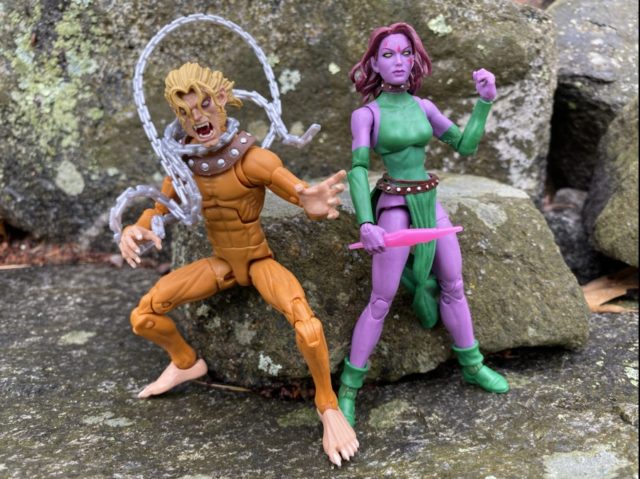 While I think many of us have a skewed idea of Wild Child's scale due to the minuscule size of that Toybiz figure, I still think that this Hasbro Marvel Legends Wild Child figure might be a BIT too tall. I don't think it's a huge issue since most collectors will want this character hunched over, but I do think a slightly shorter mold might have been more ideal.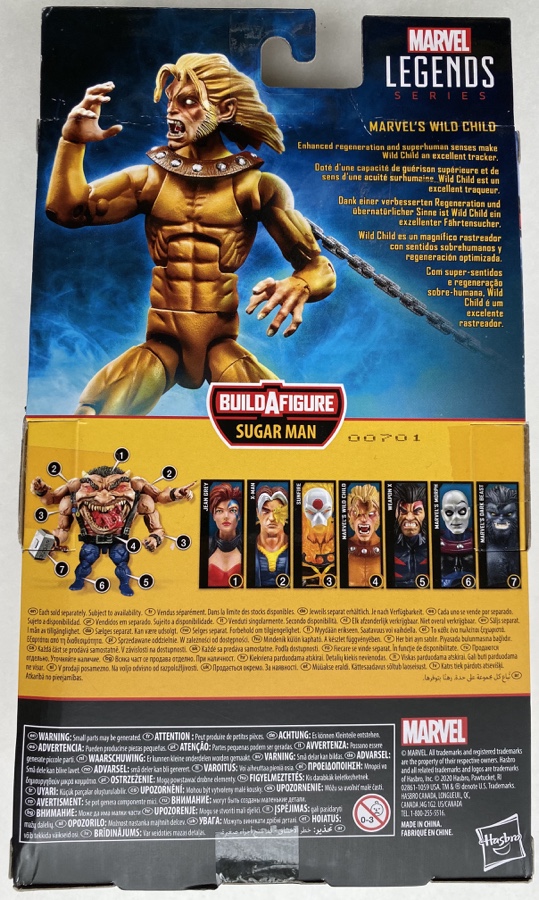 That said, I love the ultra-thin and gangly proportions on this figure! The proportions look spot on to how this character appeared in the classic comics, with the emaciated musculature being just perfect. I love the crap out of the sculpting on this figure, whether he's a hair taller than I'd like or not.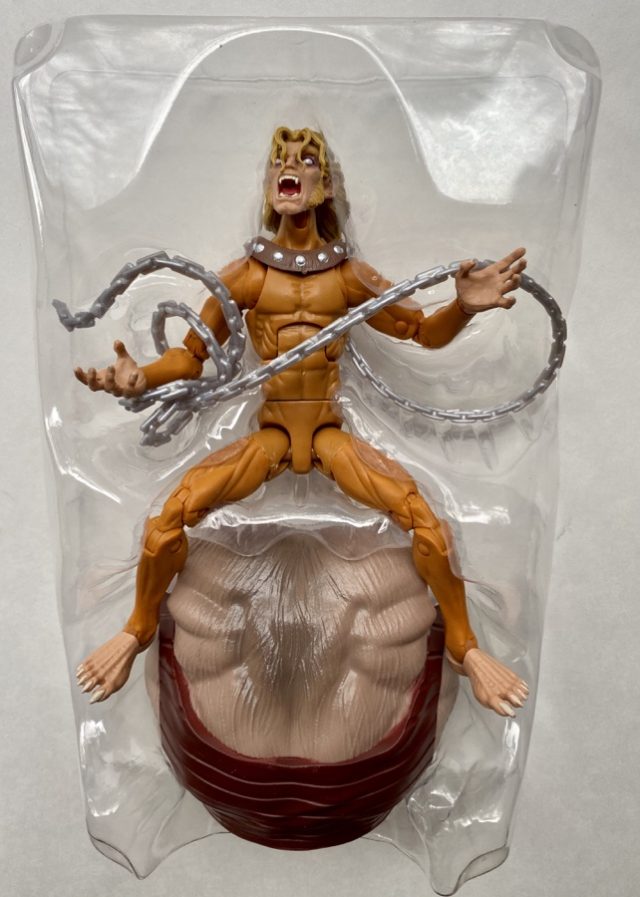 Costume-wise, this Wild Child Legends figure is very simple—as he should be. Basically, it's just the body mold in orange, with a tightly attached collar piece as an add-on. I had my worries that the collar might flop around endlessly and piss me off to high hell, but there is zero looseness at all. If only all belts and collars Hasbro did were this firmly attached!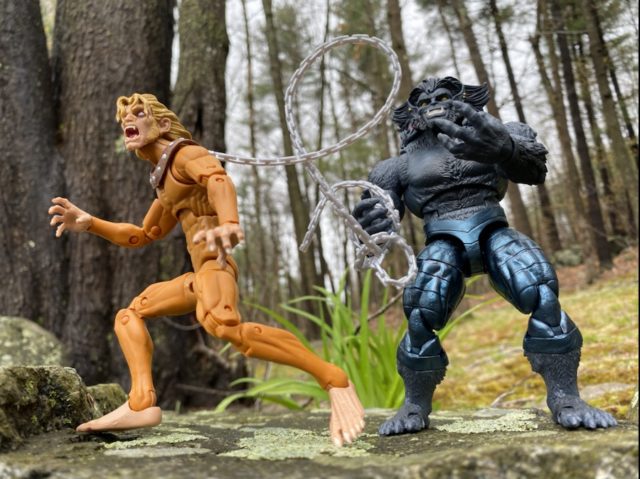 The figure's one accessory (besides the humongous back half of the Sugar Man Build-A-Figure) is a long, coiled chain. The chain firmly snaps onto the back of ML Wild Child's collar, so the eventual matching Sabretooth will be able to restrain him just like in the classic comic books!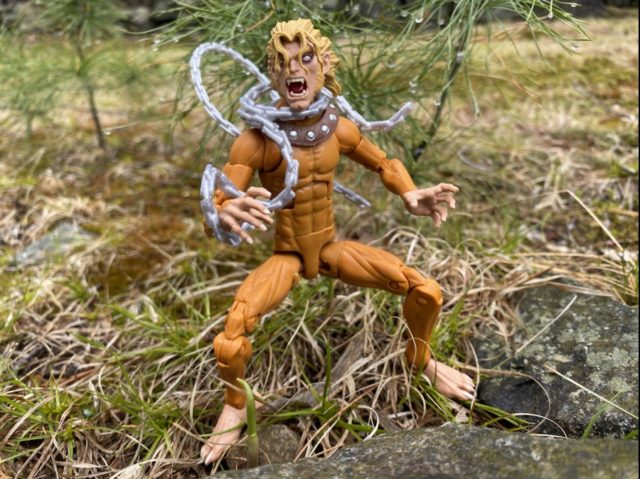 Until that day comes, however, I'm enjoying just wrapping the chain around Wild Child in various ways. It looks cool and is really quite fun to pose around and on him. I dig it.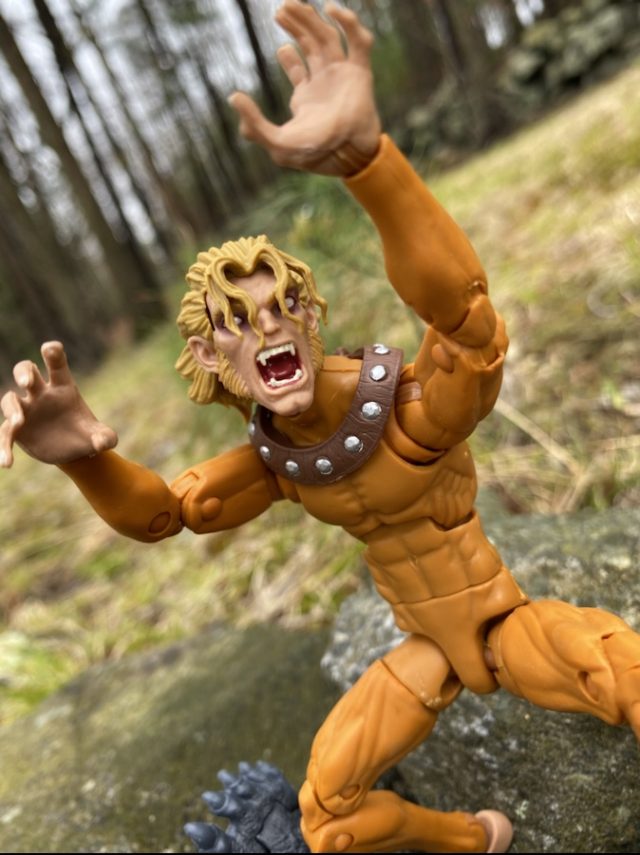 The portrait on this figure is absolutely killer, and feels like it's been ripped right from the art of the old comics and brought to life in 3-D form. The vicious, feral head sculpt pairs wonderfully with the clawed hands and feet to make this toy feel really, well… wild!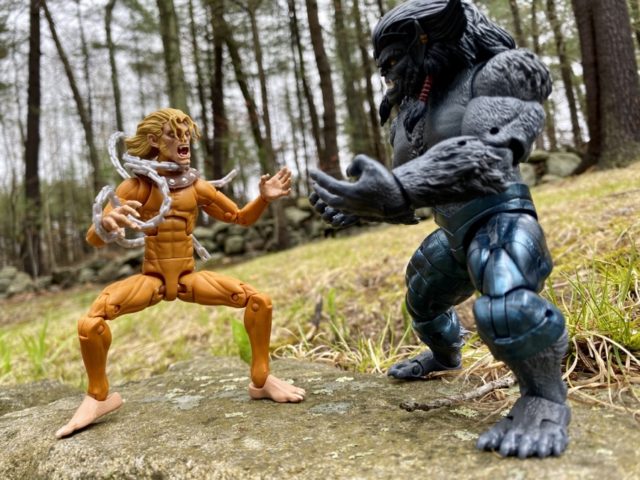 On the paint front, I've got zero complaints besides some sloppiness around the studs on the collar. There's not a ton of paint on this action figure, but what is there otherwise looks terrific—especially on the savage head.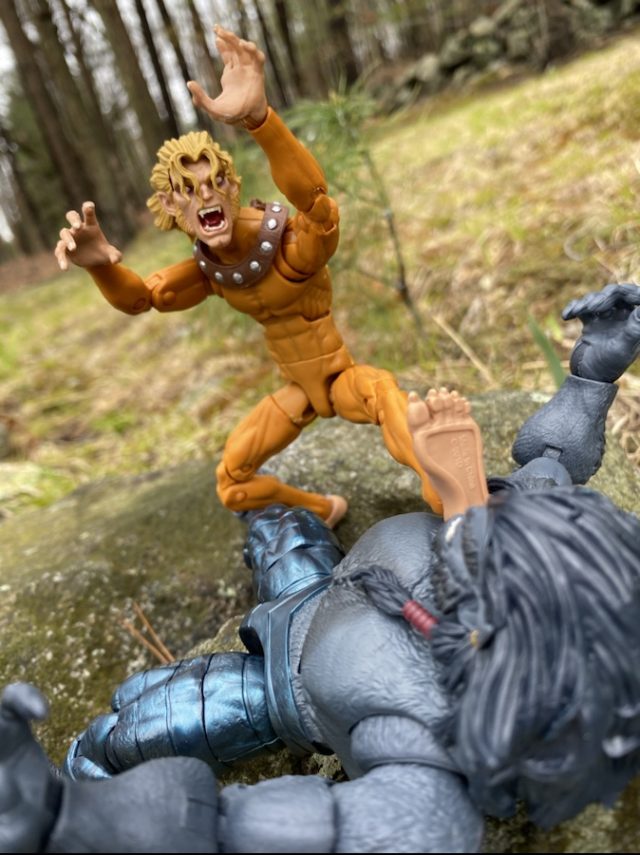 And articulation-wise, Hasbro has hit another home run with nearly every conceivable point of articulation you'd ask for:
Ball-Hinge Head
Butterfly-Swivel Ball-Hinge Shoulders
Ab Crunch
Swivel Waist, Thighs and Biceps
Swivel-Hinge Wrists
Ball Hips
Double-Hinge Knees and Elbows
Hinged Feet with Rockers
Joints feel tight, and plastic quality seems high. Other than perhaps swivel calves, I've got no complaints. The butterfly-swivel shoulders especially are welcome.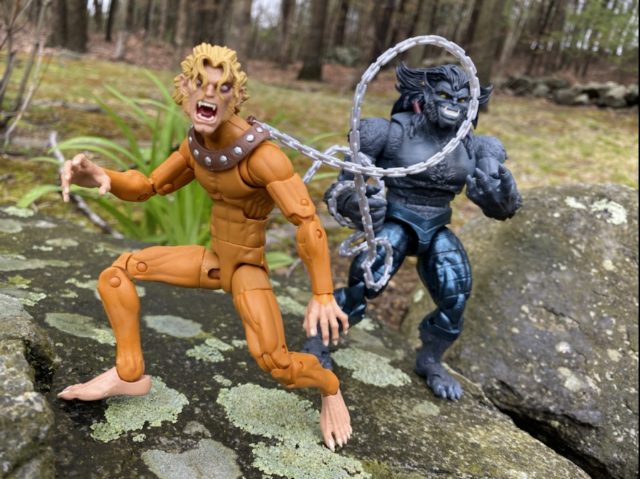 Overall: The 2020 Marvel Legends X-Men Age of Apocalypse Wild Child is a perfect example of a basic figure done right. While there's nothing too fancy here, Hasbro's execution is right on target, with a well-executed gimmick in the collar and chain and a wicked cool feral head sculpt.
I think that the overall size of the action figure might be a smidge too big, but the proportions themselves feel right. And other than the collar studs, the paintwork present is all good stuff. While it's not perfect, Hasbro has given us a fine Wild Child Marvel Legends figure here, and I'm greatly looking forward to pairing him up with the inevitable Sabretooth in our future.
GRADE: B+
The post REVIEW: Marvel Legends X-Men Age of Apocalypse Wild Child Figure (AOA) appeared first on Marvel Toy News.