Of all the characters to come out of the X-Men Age of Apocalypse storyline, the strongest case can arguably be made for X-Man (Nate Grey) being the most impactful character to survive that universe and cross into the 616. So it feels fully appropriate that the alternate universe Cable make an appearance in this first wave of Marvel Legends Age of Apocalypse X-Men figures! Although he's pre-sold out through Amazon and BBTS, EE still has Marvel Legends X-Man 6″ figure pre-orders available! Is he worth snagging?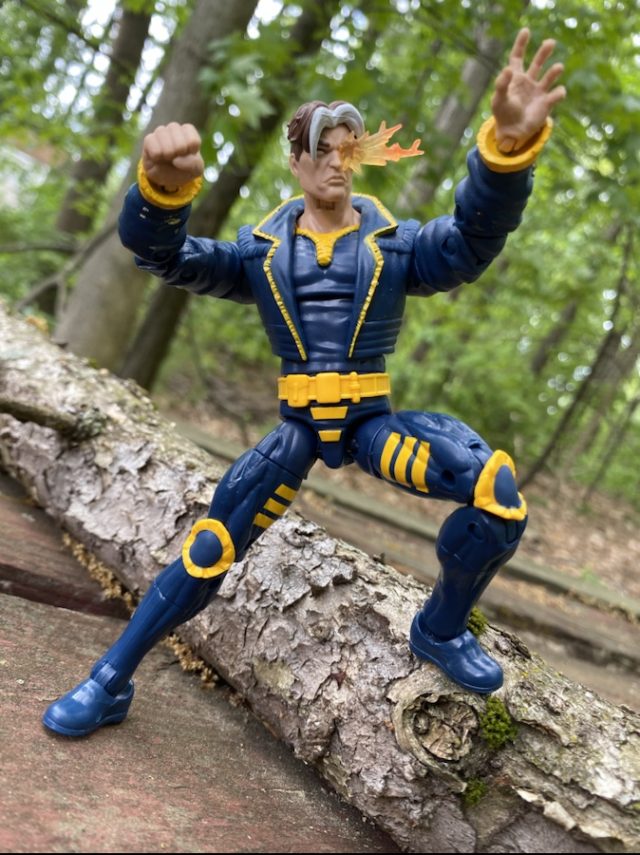 I apologize for the recent delays in news and reviews–I'm finding that there's just not enough hours in the day between work and collecting, and I'm having a very hard time keeping up with everything lately.
But I'm back with the third entry in my X-Men Age of Apocalypse Marvel Legends 6″ figures series of reviews, and this time it's another character that's going to appeal to quite a few fans: the alternate-universe Cable, X-Man Nate Grey!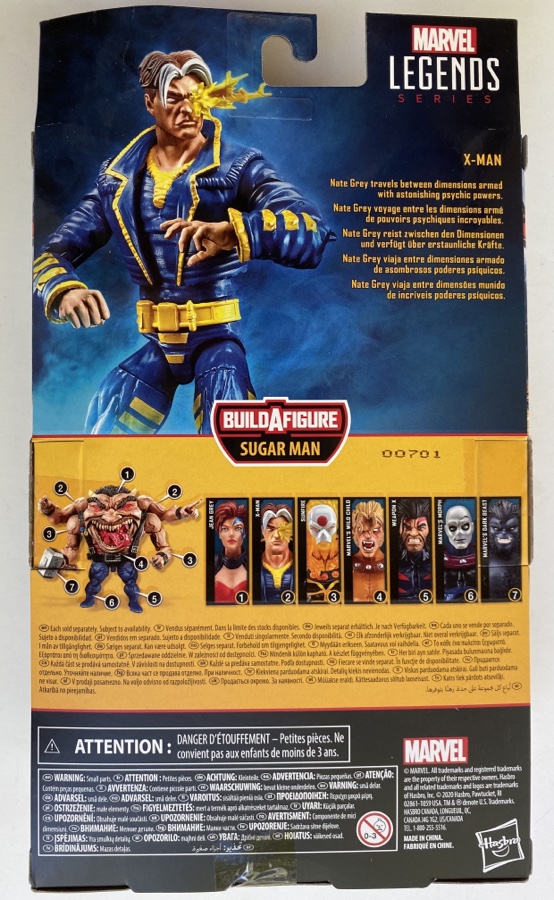 Now, the first thing that many hardcore fans are going to notice is that this isn't quite the costume that Nate Grey famously wore on the covers of his legendary Age of Apocalypse comic books. It's the slightly modified costume seen in the ongoing post-AoA extension of the X-Man series.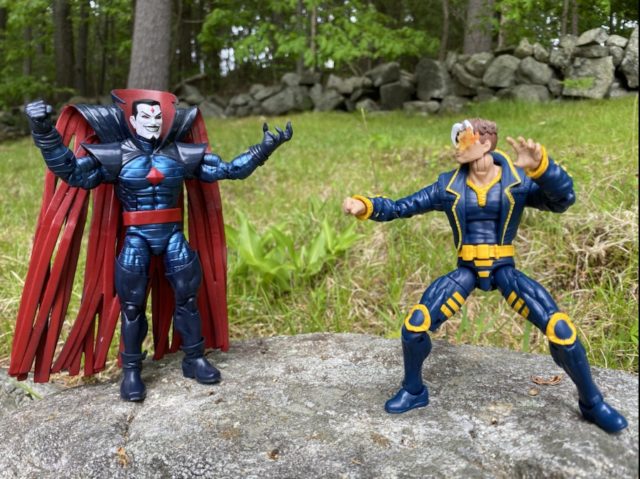 I'm a little bit disappointed by this since I wanted a "pure" Age of Apocalypse Legends lineup–but at the same time, the costume is so incredibly similar that I think I can deal with it not quite being the ideal I'd envisioned. YMMV.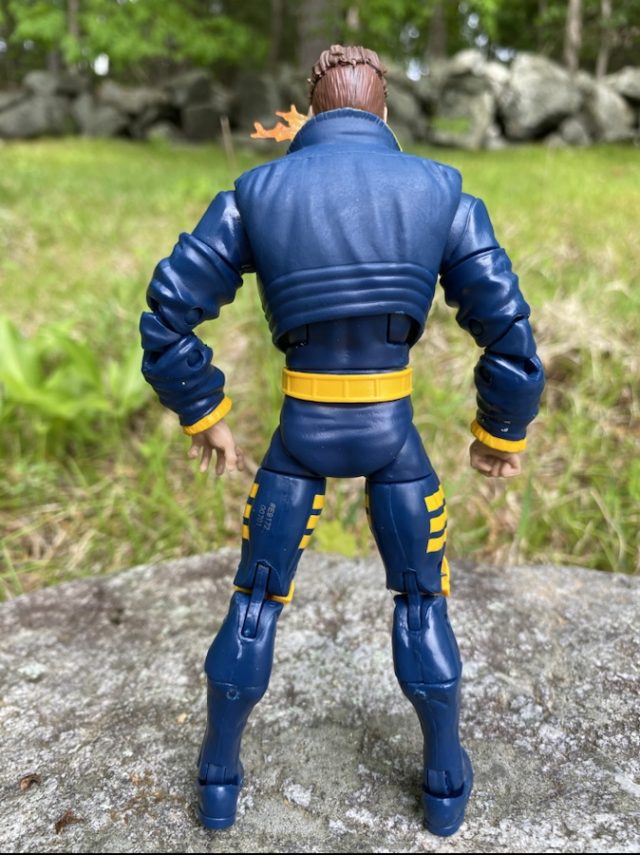 The costume we do get is quite nice, with four add-on pieces (the jacket, belt and knee pads) that all fit snugly onto the base mood and are well-sculpted.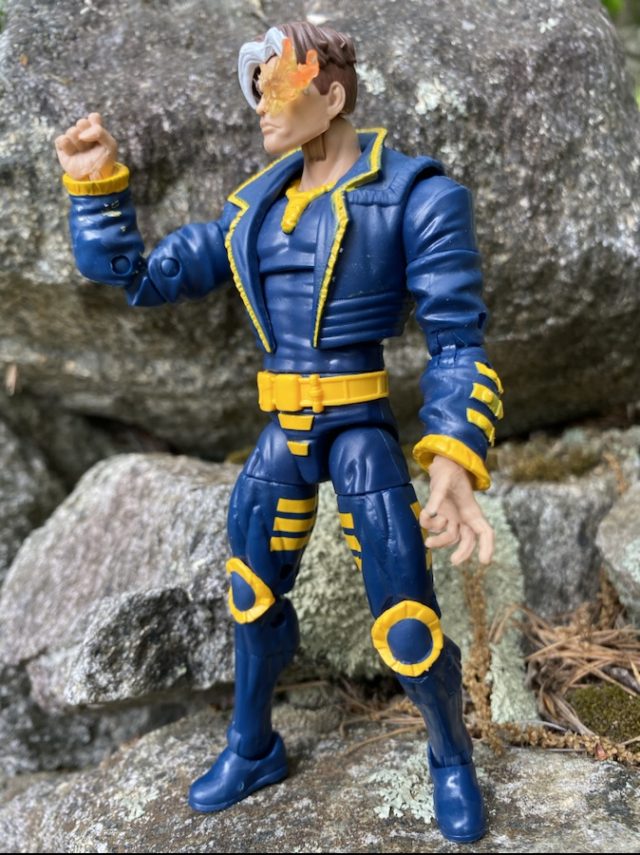 Unfortunately, the paint isn't nearly as good as the sculpt here. Hasbro often runs into problems on costumes that have yellow and dark blue elements, and Marvel Legends X-Man is no exception.
There's several big yellow smudges on the right sleeve of mine, blue paint tinting one of the yellow stripes on his left sleeve green, and lots of areas on the trim of his jacket where the yellow paint is either absent or leaking off onto the blue. Frankly, the paint here is sloppy and it looks bad. I'll be looking for a replacement with better paint once this ML Nate Grey is easier to find at retail.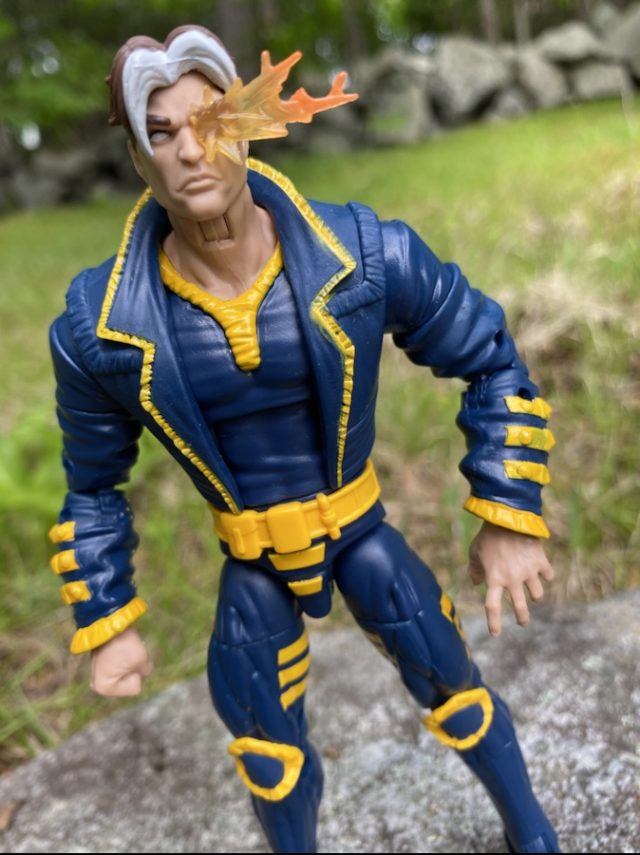 While the scowling portrait on the head sculpt may not be every fan's favorite, it is absolutely 100% accurate and straight off the cover of a post-Age of Apocalypse issue of "X-Man". Hair is dead-on, and the psychic energy effects piece (with translucent gradient plastic!) may be my favorite element of the whole figure. I do wish Nate has a pupil in his right eye or an alternate head, though.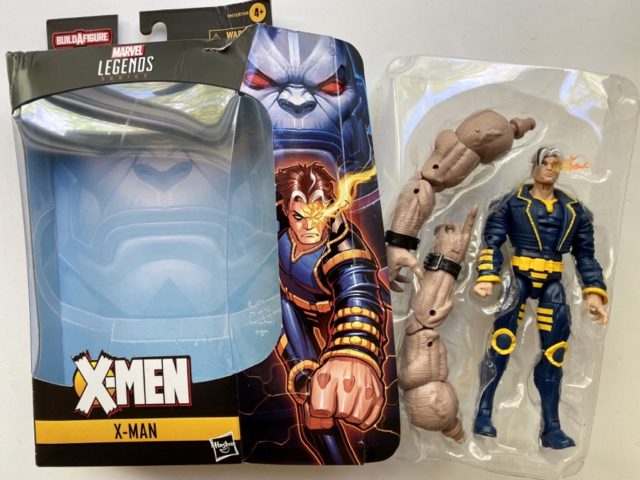 Accessories-wise, Nate gets, well… he gets two of the Sugar Man BAF arms (which is only half, since Sugar Man is four-armed, of course). That is honestly disappointing, since Nate Grey gets no psychic energy effects for his hands, no alternate hands or head… nada. The lack of accessories really limits the cool poses that can be achieved for X-Man.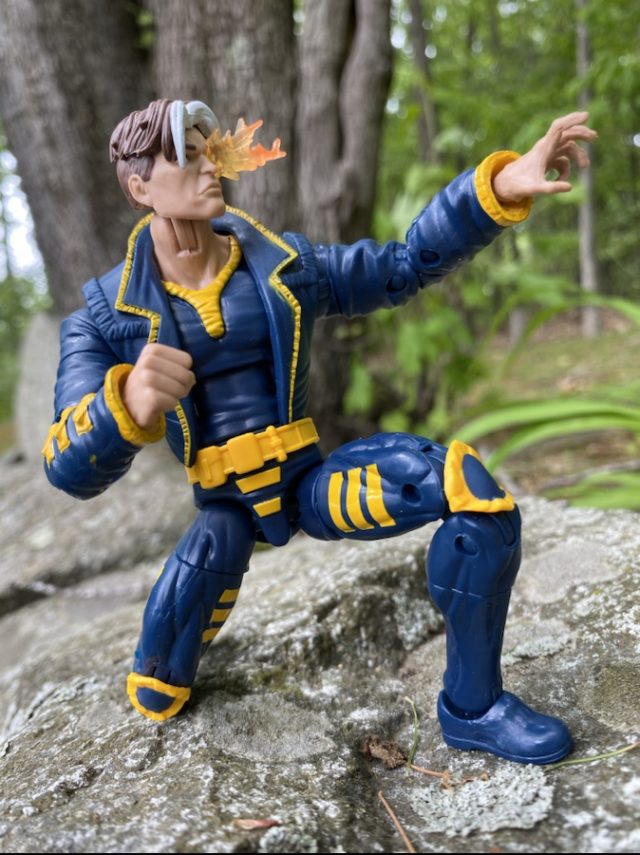 And speaking of posing—the normal standard of super-articulation is present here. There's no butterfly shoulder swivels, but otherwise everything you'd expect is here:
Ball-Hinge Head and Shoulders
Ab Crunch
Swivel Waist, Calves, Thighs and Biceps
Double-Hinge Elbows and Knees
Swivel-Hinge Wrists
Ball Hips
Hinged Ankles with Rockers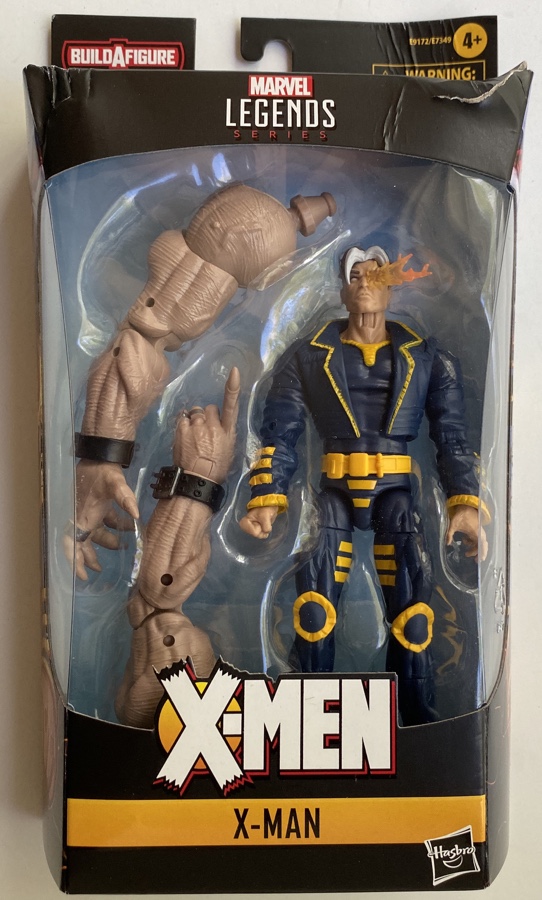 I feared the jacket might inhibit articulation somewhat, but I didn't need to be concerned–the jacket's soft plastic actually doesn't restrict movement at all. The only truly limiting factor is the lack of accessories and alternate hands.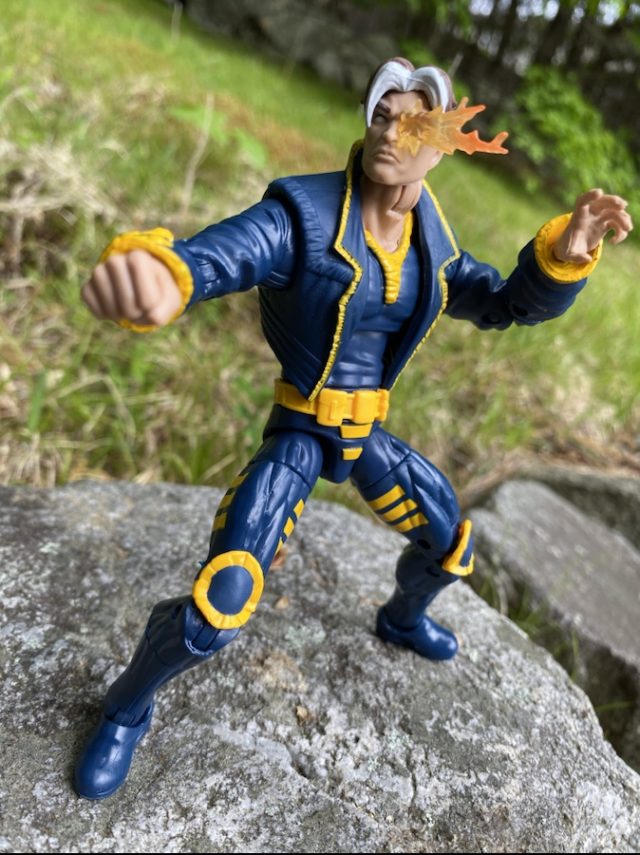 Overall: While I've been hoping for an X-Man Legends figure for many years now, I'm a little let down by the final product Nate Grey that we ended up getting here. The paint apps are rather sloppy and disappointing, the costume isn't quite the actual Age of Apocalypse design, and the lack of any accessories at besides the Sugar Man Build-A-Figure arms is disappointing.
This Marvel Legends Nate Grey figure is "fine" overall, but falls short of Hasbro's best efforts—which is a bit of a shame since I don't see this character being revisited in this most iconic costume any time soon. I'm glad to have this figure, but it's merely average overall–especially compared to the level of triumphs we know Hasbro is capable of these days.
GRADE: C+
The post REVIEW: Marvel Legends X-Man Nate Grey Figure X-Men Age of Apocalypse appeared first on Marvel Toy News.