Amazon caught everyone off-guard when they began charging for and shipping out their exclusive Marvel Legends Alpha Flight figures box set ahead of the original December release date. I posted my unboxing photos and first impressions of the team last week, and now I've had some time to play around with them and really absorb what this ML Alpha Flight set has to offer (and also what it fails to offer). For those still on the fence, is this $100+ set worth scooping up? Here's my review…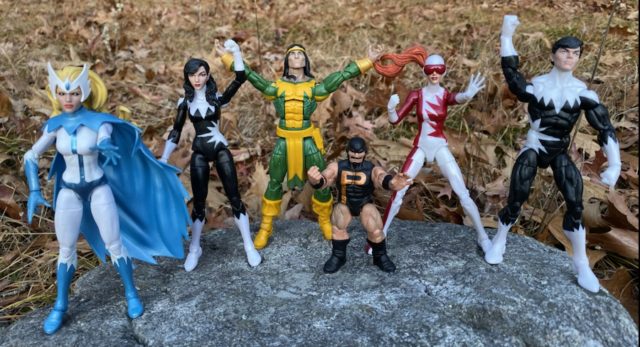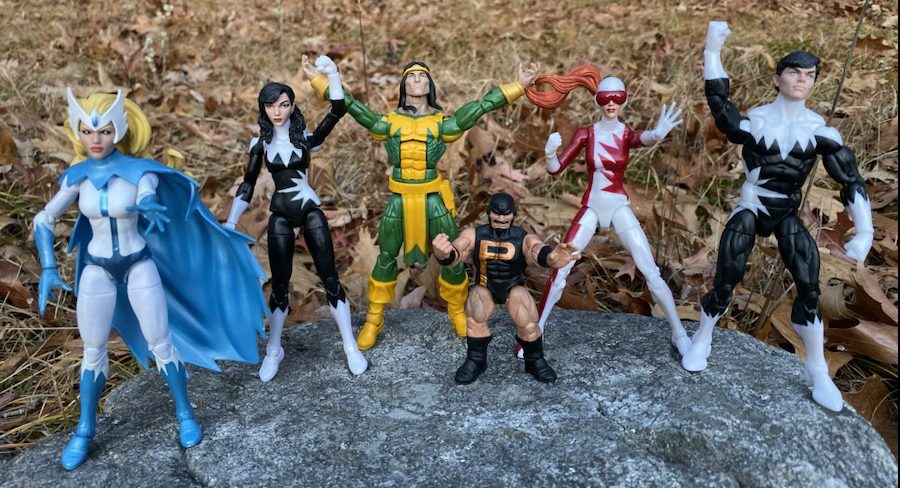 Puck (Formerly a Build-A-Figure):
I'll forgo talking about the packaging and all that jazz as I already wrote that stuff up last week–be sure to check it out if you're interested in my unboxing thoughts. But now, let's get straight to the review. The headliner does this set may end up being the one figure that's almost (but not quite!) a repack. The original Puck Build-A-Figure was included with the poorly-distributed Wolverine Legends wave from 2013.
With Emma Frost being a required purchase to complete the Puck BAF—and Emma being near impossible to obtain without paying explosive scalper prices—the ML Puck was long a grail of many collectors selling for $100+ by his lonesome on eBay.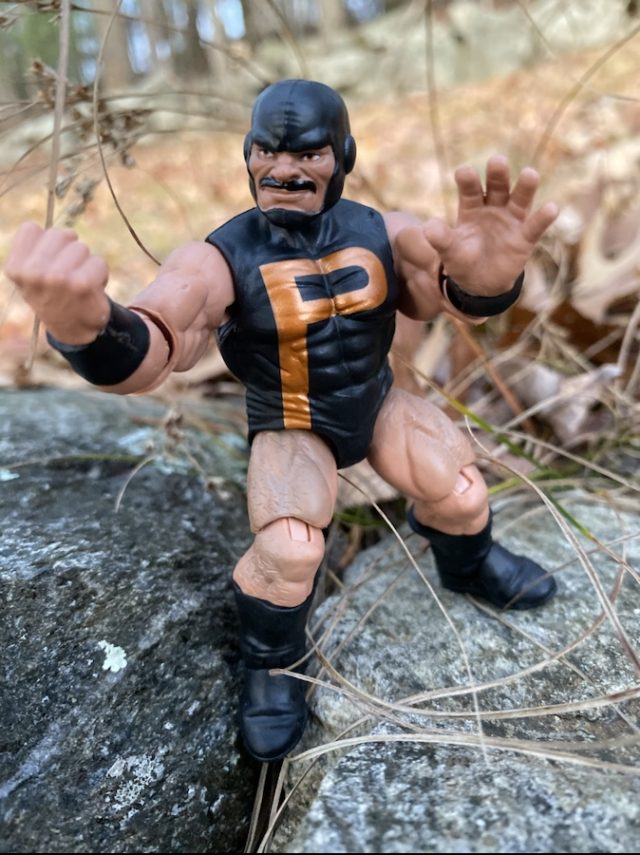 As you might imagine, the release of this $110 six-pack (of which Puck is the smallest of a half-dozen figures) has caused that old school figure's value to plummet. Ouch for those who paid big bucks for him!
The big selling point of this figure is the fact that it's no mere re-release, though: this time out, the Puck Legends figure has an all-new head that's actually properly-proportioned to his body and not just a pinhead. This head also feels less hostile and more appropriate for the character. Win.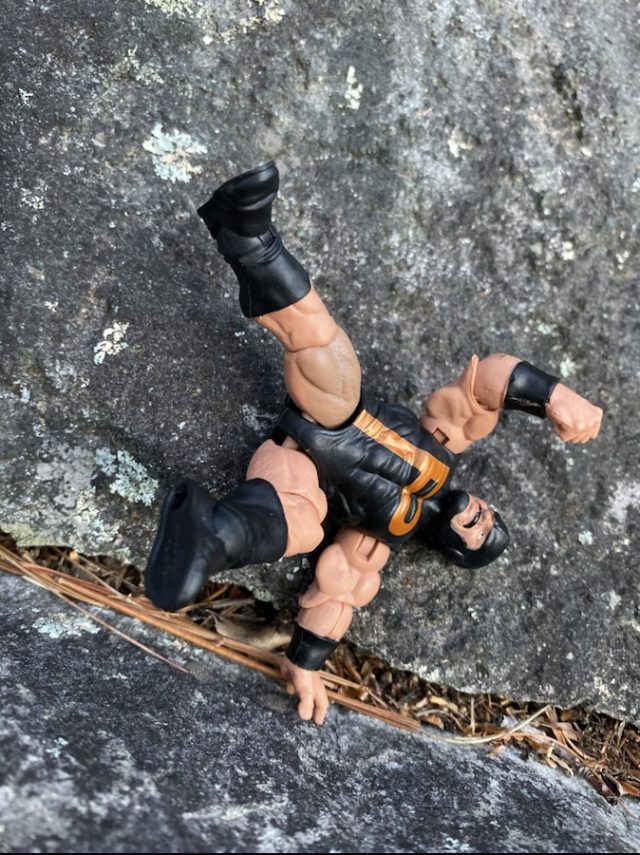 Because Puck is about half the height of a normal figure and a rather rotund guy, the articulation scheme isn't quite up to the level of usual 6" Legends—but it's actually quite good given this figure's circumstances. I can't get Puck to balance on his open palm like some can, but I can get him into a battling poise I'm satisfied with.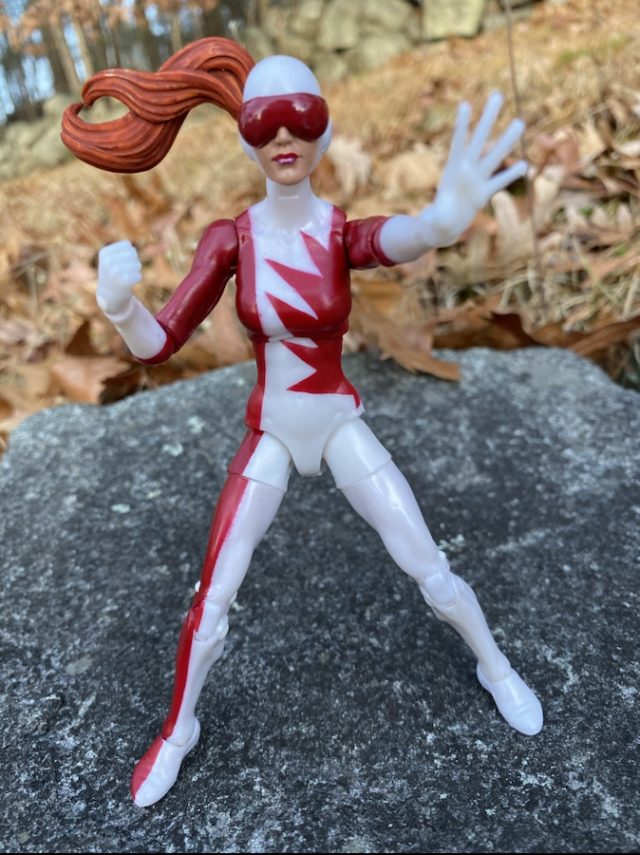 Vindicator:
Poor Heather Hudson! Guardian generally gets all the glory of coming first, and Heather ends up showing up later in collectibles lines (if at all). This is another instance of history repeating itself, although this time Vindicator is arriving just a couple months behind her sometimes-hubby. But due to arriving at a different time (and likely from a different factory), the red on Vindicator and Guardian's costumes is a mismatch yet again. Alas.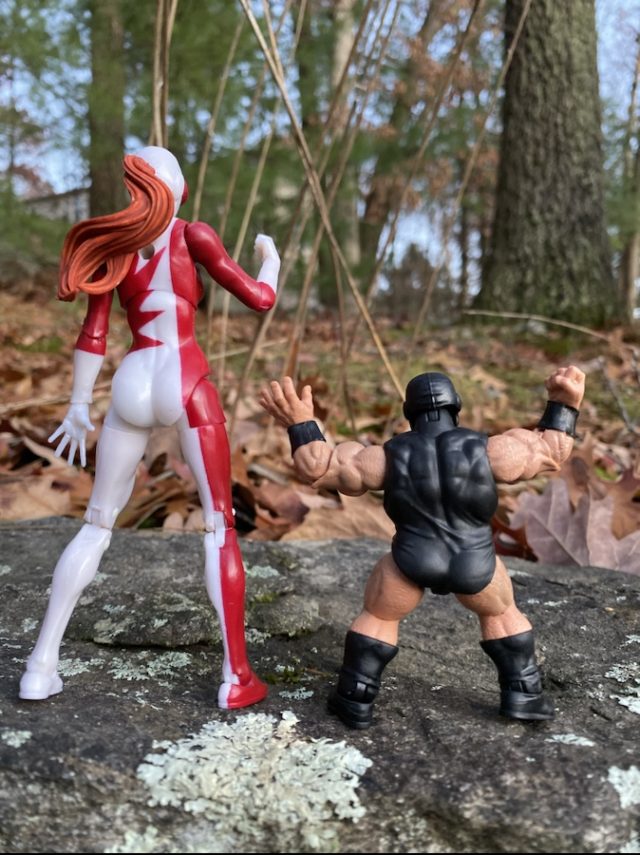 I think Vindicator is the figure besides Shaman that suffers the most from no accessories—as an energy manipulator, it's weird that she gets zero effects piece and instead has to settle for hand-to-hand combat on your shelf. I love that you can swivel her ponytail all over the place, but besides playing with her hair I don't think there's too much display options available.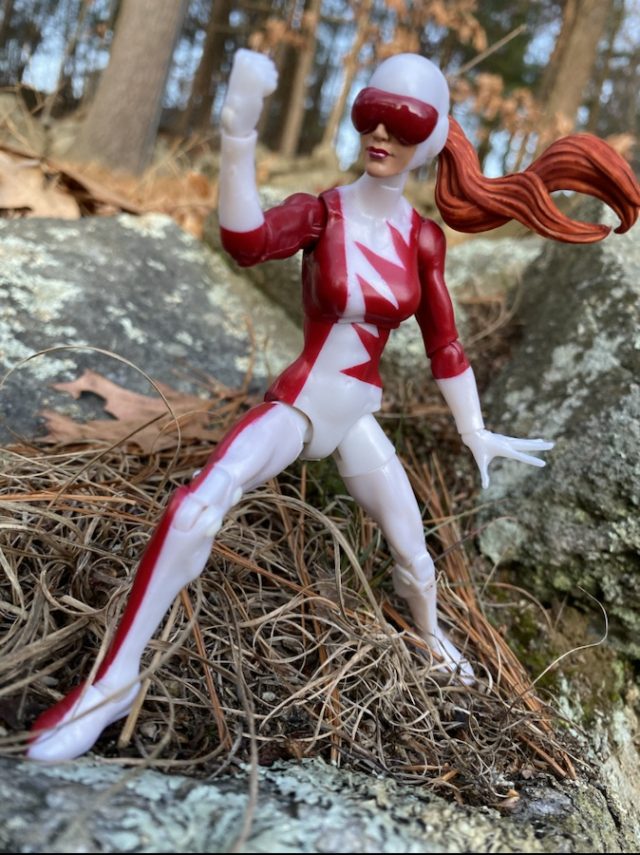 I also don't think the body mold choice is necessarily right for Heather—I've never thought of Vindicator as being quite so supermodel thin. She suffers from stuck elbow joints that I'm worried are going to eventually rip as a result of using this mold as well. I might be being a bit hard on this figure, but as she's my favorite member of the team, I was really hoping for a bit more from Marvel Legends Vindicator.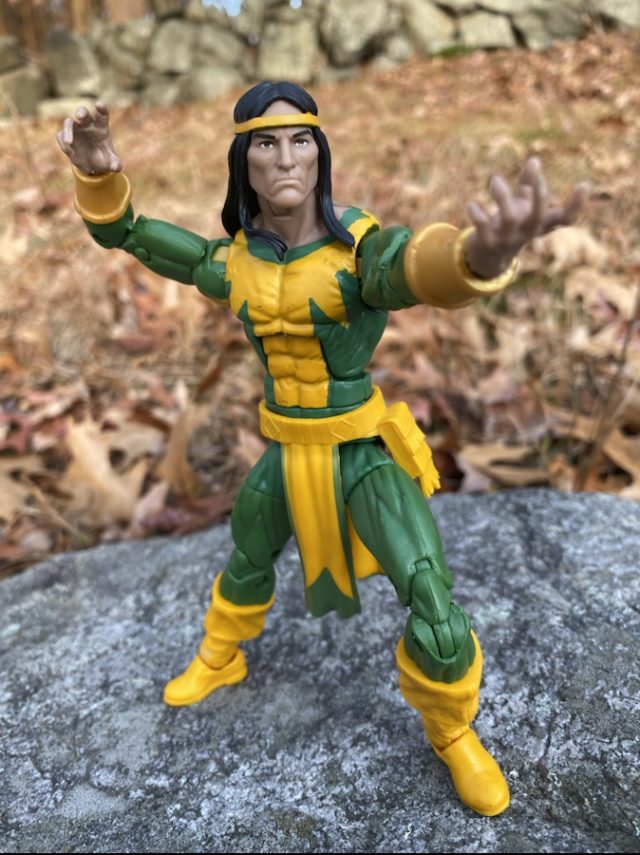 Shaman:
If there was one character included in this box set that I doubt would have EVER received a singles release, it's Michael Twoyoungmen. So the fact that we are getting this character as a 6" super-articulated action figure at all is a big victory, regardless of where I go from here review-wise.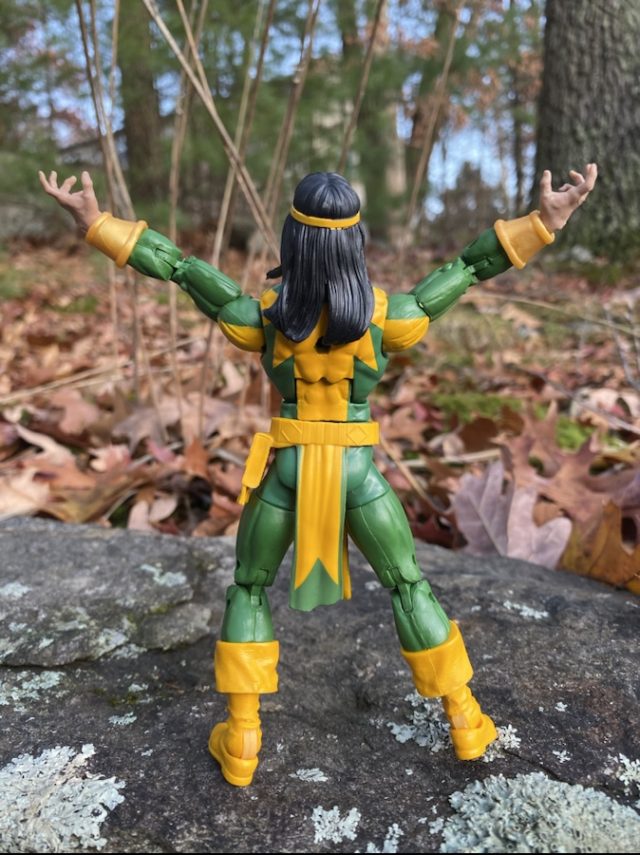 Which is fortunate, because I think this figure underwhelms due to lack of accessories. No supernatural effects pieces, no staff, no Grandfather's skull, no stand for crossed-leg levitating poses… not even a medicine bag on the proper leg (it classically should be on his right hip and not his left). Nothing.
Consequently, Marvel Legends Shaman is just a dude who can stand around doing nothing or cross his legs to sit on the ground. The paint apps are lacking with many little stray green splats one the yellow, and his headband and loincloth are both under-detailed.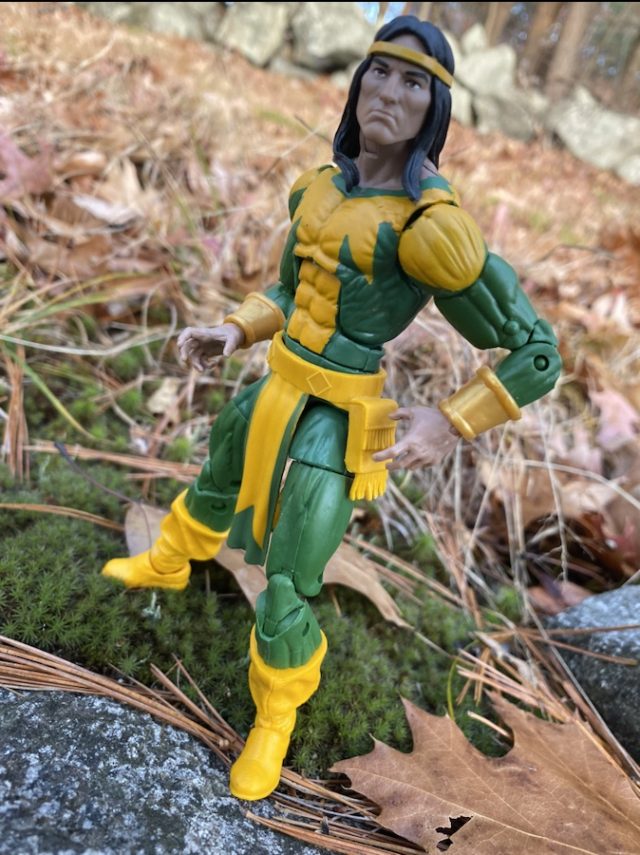 Plastic quality is great on this figure and the likeness to the character portrait-wise is solid, but otherwise this release feels somewhat lacking for what could have been a very cool release with a lot of visually compelling options.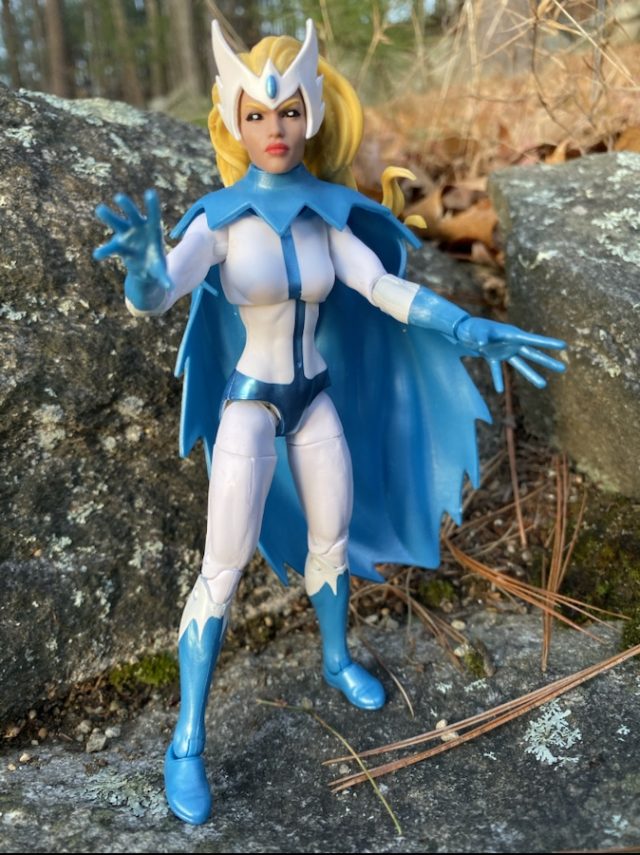 Snowbird:
I've always loved the color scheme and character design for Snowbird, and Hasbro has done an excellent job of capturing that here. The glossy and metallic paints chosen look outstanding, and her lovely cape comes the closest to an accessory as any member of the team gets.
I don't think giving her a little owl to shape-shift into would have been all that much to ask, or even just some recycled energy effects to simulate magic. Like Shaman, this is another magical character with squat to do but stand around.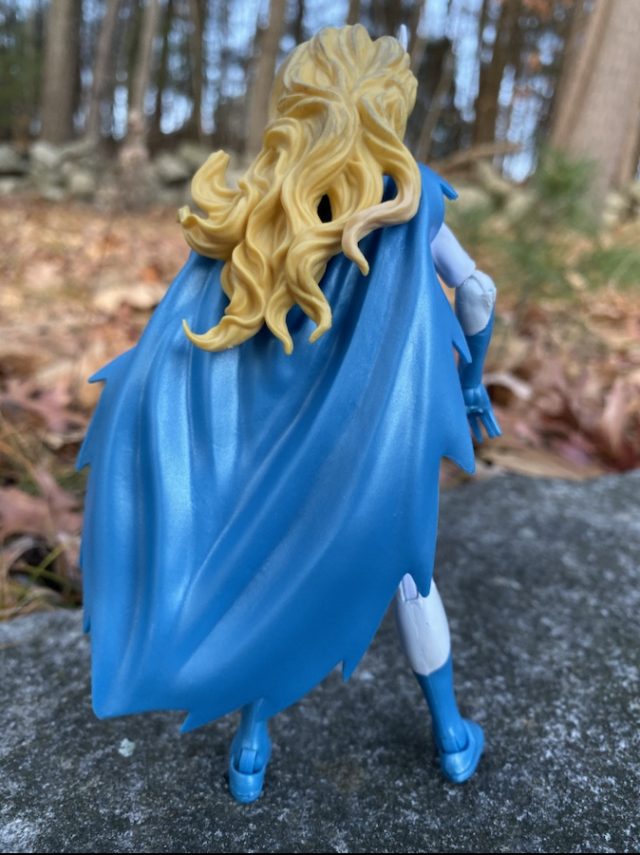 But unlike Shaman, Marvel Legends Snowbird is hindered by limited female upper body articulation and the brittle female arm joints that feel like they're going to break every time I bend her elbow without heating it up. There's not much fun to be had posing this figure in general, and breakage concerns make it even less so.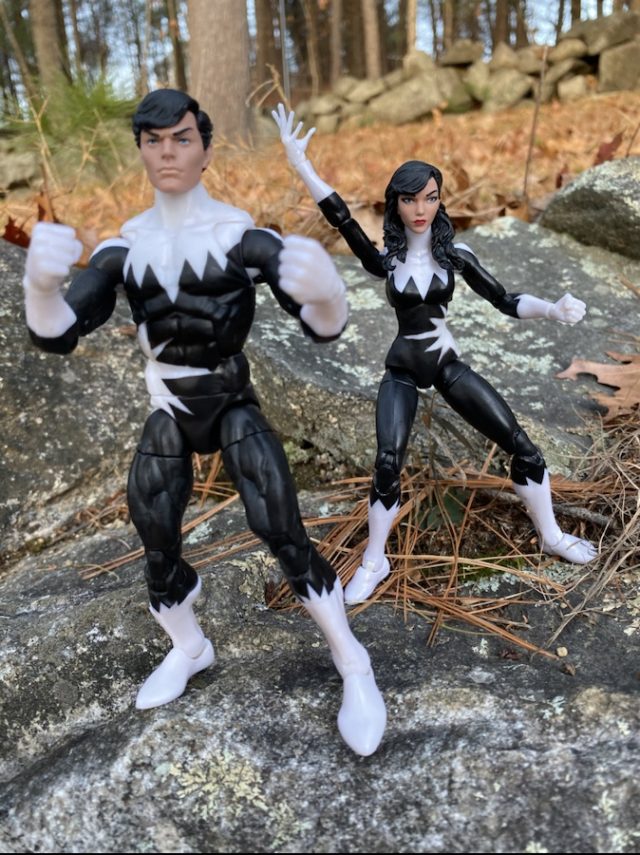 Northstar & Aurora:
Finally, we've got perhaps the best known members of this box set because of their occasional tenures as part of the X-Men: Marvel Legends Northstar and Aurora! These are two long-overdue releases (particularly Northstar), and it's splendid to finally see them getting out into the wild via this Amazon box set.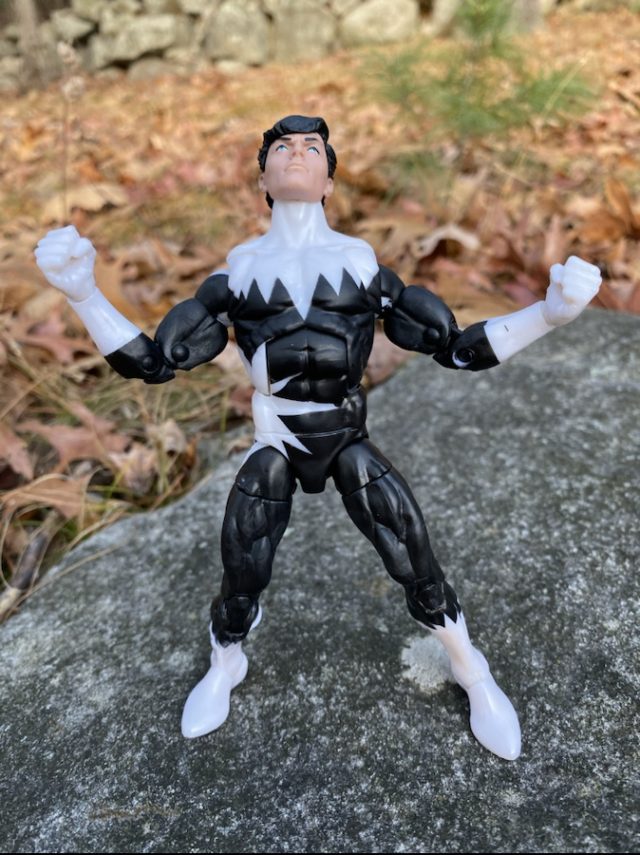 Though the front star on his costume's paint doesn't come to a proper point, I've otherwise got no complaints with Northstar. Plastic quality feels nice on him, his arrogant head sculpt is spot-on, and his articulation scheme isn't hindered in any way. Some alternate hands would have been welcome, but I think he's really swell as-is and probably the best figure overall in this set.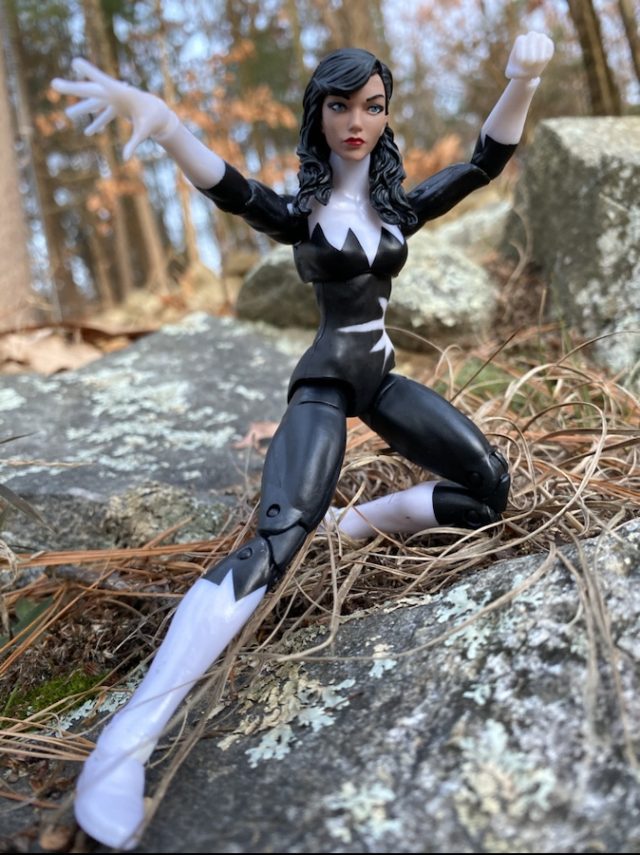 Aurora has more paint flaws and the most dangerous-feeling arms to pose in the whole set, and I'm truly petrfied of breaking her any time I go to move her ankles or elbows. I think you can interpret what you want from her sculpted expression, which I like, but the female mold she's using is just not as articulated or solid-feeling as her twin brother's. Aurora is nifty to have, if not thrilling to play with.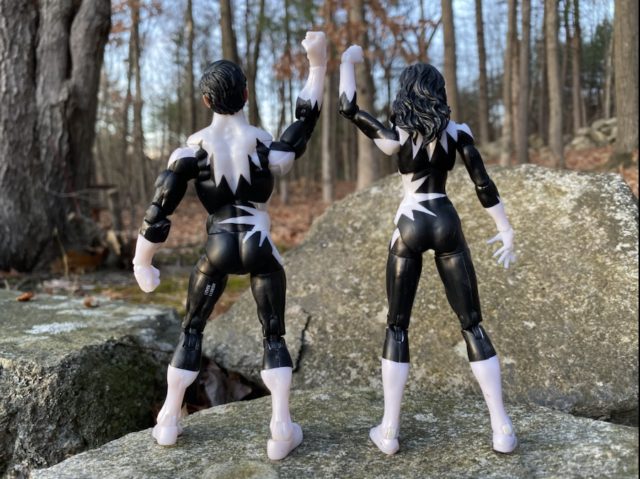 Overall: Your enjoyment of this box set is going to depend largely upon what you're looking for. If all you want is to have nice-looking figures of the remainder of Alpha Flight on your shelf, then you will likely be pleased by what you get in this team set.
But if you're hoping for a six-pack of action figures that reach the same heights as the best solo-packed Marvel Legends released each year, I think you'll be disappointed. The quality control on the paint and joints for most of the included figures here isn't at the usual gold standard, and the lack of any accessories for any member of Alpha Flight (including Sasquatch and Guardian) makes the team feel a bit bare-bones.
To fill in roster gaps and complete a team, I think this Alpha Flight Legends set is pretty hot stuff. But in comparison with Hasbro's best efforts from modern times, I find this set rather basic and purely average.
GRADE: C
The post REVIEW: Marvel Legends Alpha Flight Exclusive Figures Box Set appeared first on Marvel Toy News.