With there being hundreds upon hundreds of Marvel Funko POP Vinyls figures out there now (no, seriously—there's well over 500 now), I long since gave up on trying to keep pace and collect them all. As such, it's been a little while since I wrote my last Marvel POP unboxing and review. But Entertainment Earth kindly sent over some of the latest WandaVision POP Vinyls figures for me to review, so let's take a look at the newest Funko POP WandaVision Scarlet Witch, Agatha Harkness and Monica Rambeau figures!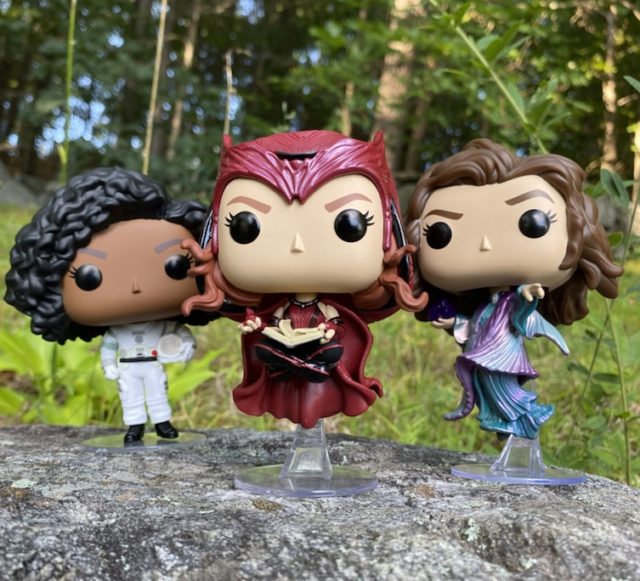 Due to the limited exclusive nature of some of the most popular members of the cast—including Billy and Tommy and even "Pietro Maximoff" ("Quicksilver")—putting together a complete set of the WandaVision POP Vinyls figures is no cheap (or easy) task.
Luckily, at least some of the Funko vinyl figures from the series are available via online and specialty retailers in less limited numbers, and today I'll be taking a look at the 3 of the 4 most recent regular release figures in the lineup (with the missing one being White Vision, a character I'm not all that fussed about not having to review anyway).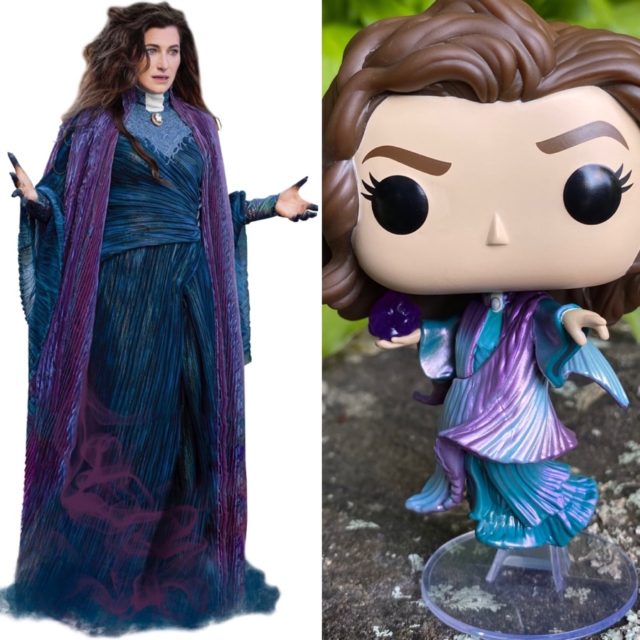 First up, we've got the figure that I anticipated there would be the most hype and demand for: POP Agatha Harkness, the surprise villain of the series. Agatha is one of the more universally liked and popular MCU villains to-date, and has precious little merch available, so I was psyched when Funko announced a toy of her for release.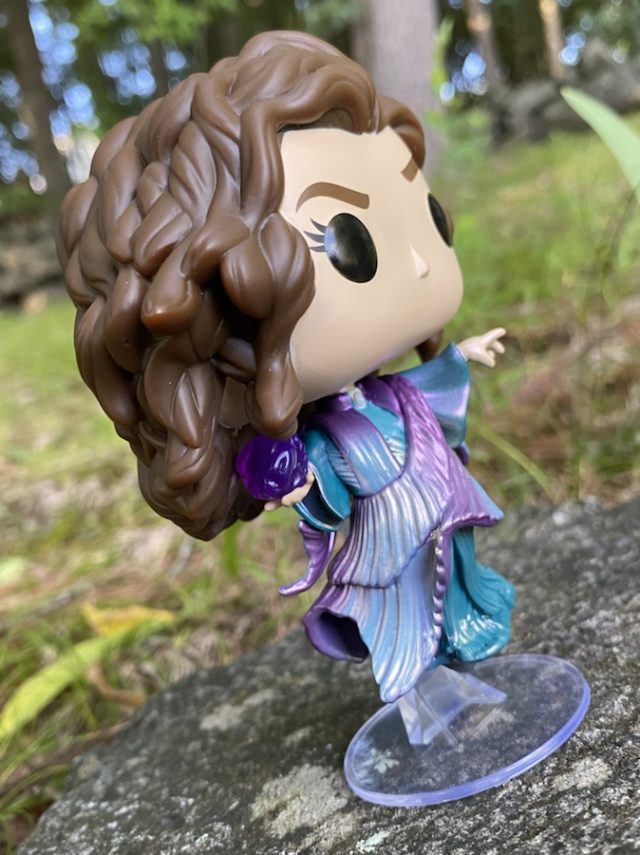 The actual costume chosen for the POP Agatha figure is based on her flowing robes from the final showdown in the show, which is probably the correct choice. I would still love to see a black-and-white, winking Agnes figure released, though!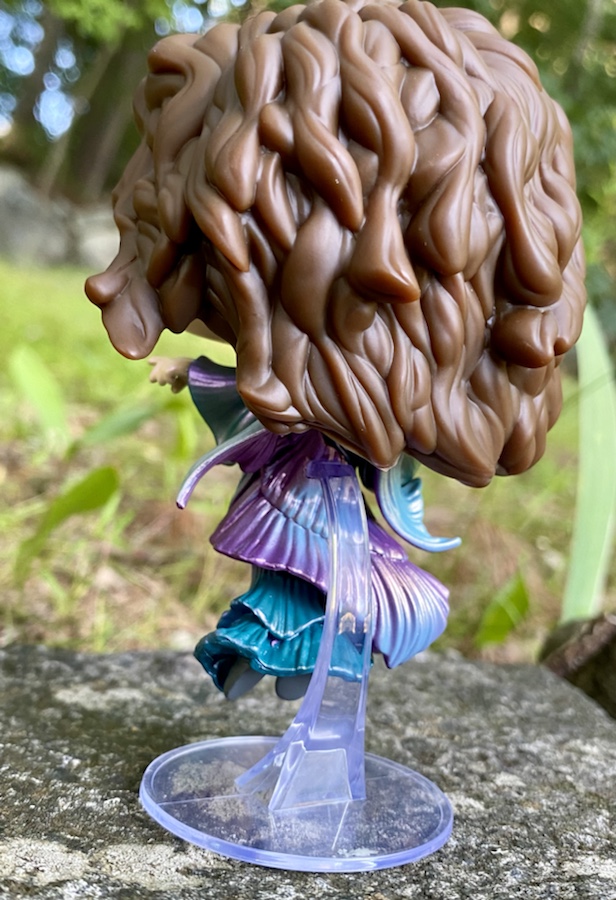 The figure is permanently affixed to a clear stand so that Agatha Harkness can be "floating" around in battle, with a purple energy effects ball poised in her right hand. The lines and textured detailing on Agatha's robes are surprisingly authentic to the look of the clothes from the show, although I think the iridescent paint Funko chose for the toy might be a bit over-the-top. There's no denying that the clothes look lovely, though.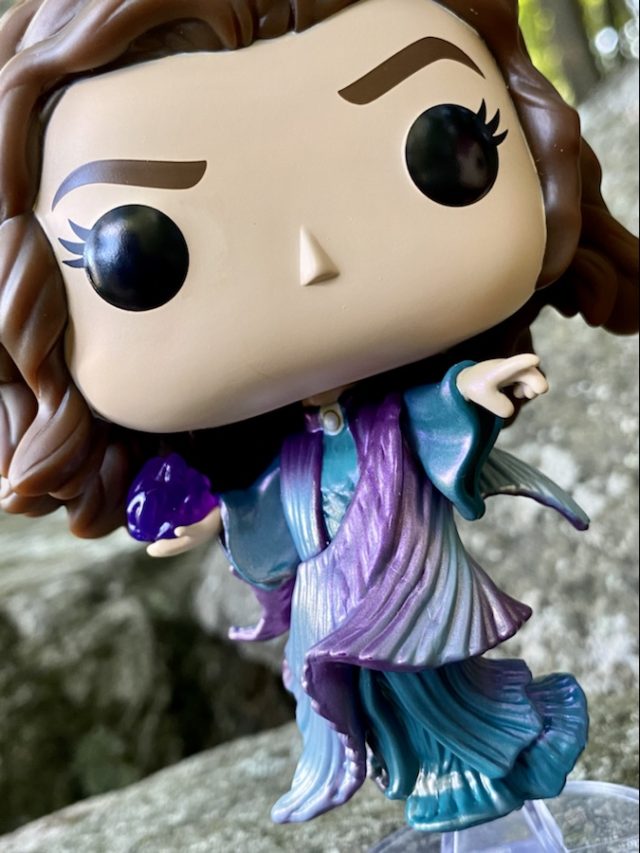 As a whole I think this Agatha Funko POP is pretty nicely done, although without a mouth I feel like this particular character loses some of her charm and personality.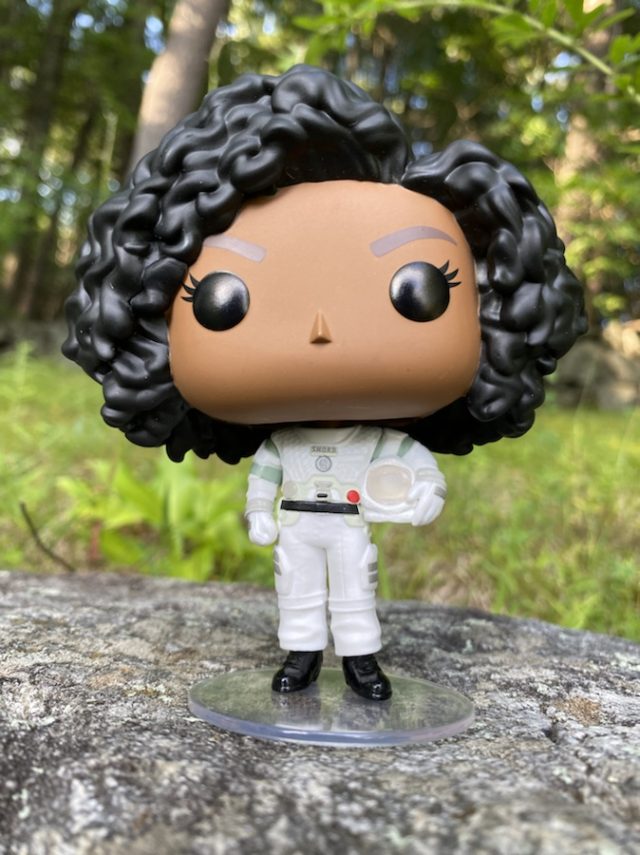 Next up we have POP Monica Rambeau, AKA the grown-up version of Lieutenant Trouble from the Captain Marvel movie. Monica (sometimes known as Photon, Captain Marvel II and Pulsar in the comics) is a character that has never really connected with me (not even in NextWAVE), but her character in WandaVision comes the closest for me so far.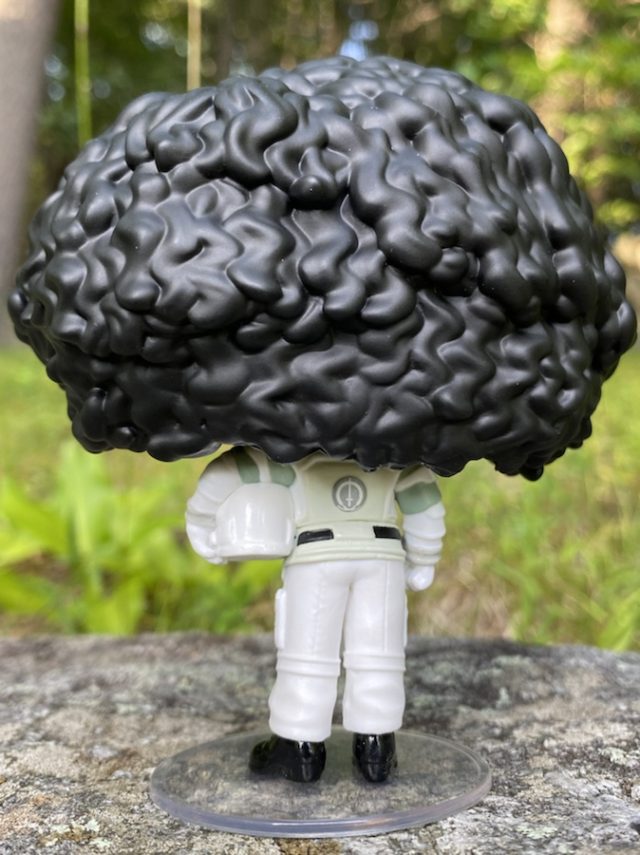 Seeing as how Monica Rambeau doesn't have a superhero costume at all in the Disney+ series and only limited displays of her powers, Funko could have created a very boring toy of the character with her in casual civilian clothes or something. Instead, they opted for her "astronaut"-looking SWORD costume, which was the most viable option.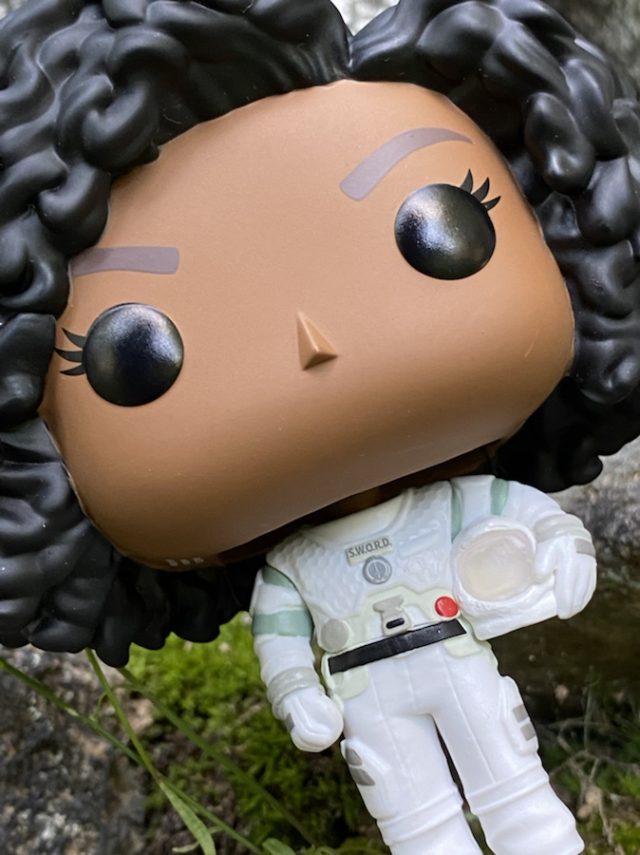 At a glance I thought the "space suit" (I'm sure there's a better name, but I don't know it) looked a bit bland, but upon closer inspection it has a lot of paint deco and small details on it to make it more accurate to its appearance in the show. The little SWORD logo is especially nice. There's also a separate support stand included to keep the Monica Rambeau POP standing up, as her big (and awesome) wavy hair is a bit too heavy for her to stand independently.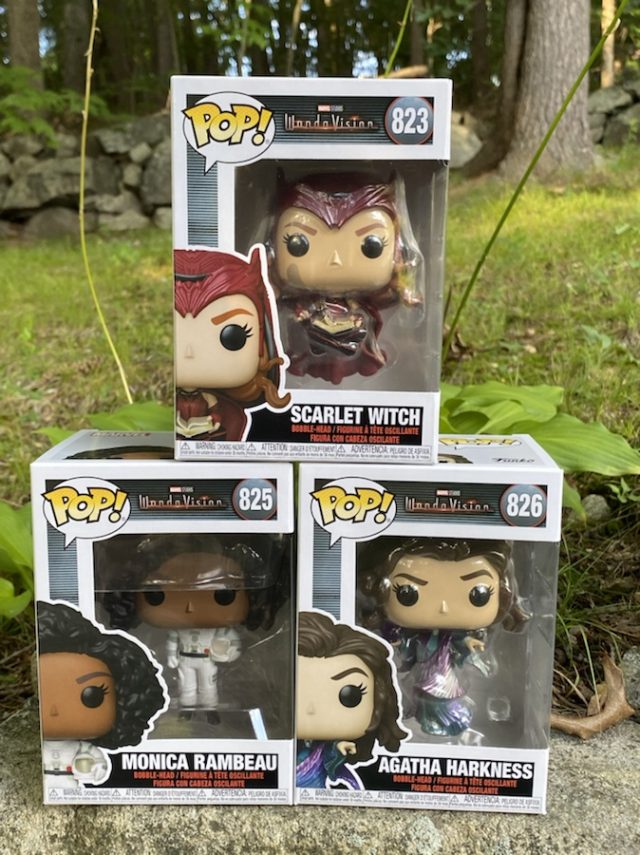 My only real gripe here is I think it would have been cool to give Monica "glowing" eyes in blue or white to signify her using her ability to see the electromagnetic spectrum. Without the glowing eyes, she just sorta seems like a normal person standing there. Which is fine, since that's how she is for 98% of her screen time, but not the most visually exciting.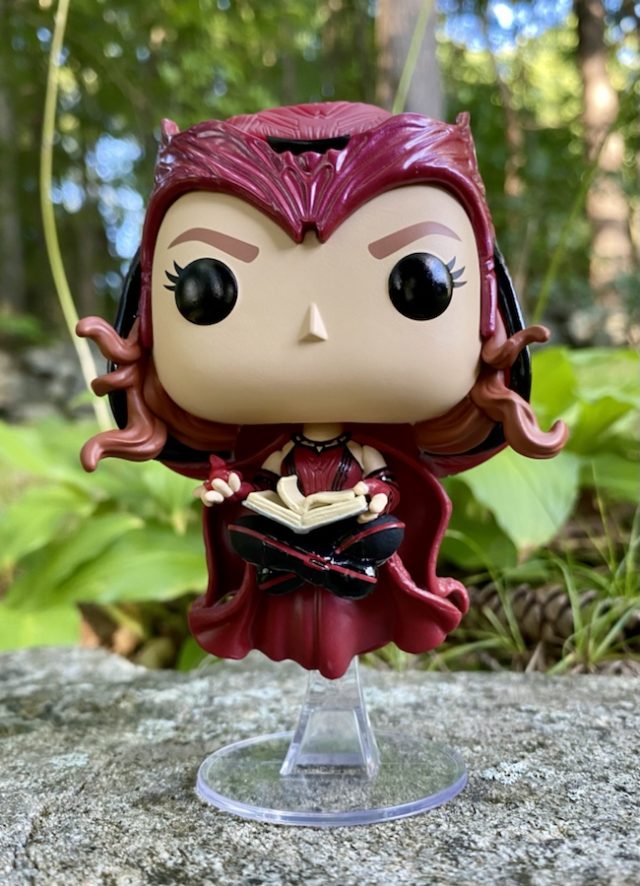 Finally, we've got an "after the credits" Wanda POP floating with the Darkhold tome. I thought this iteration of Scarlet Witch might have some mainstream appeal, so I randomly texted my best friend (who owns a total of about five action figures, all of which given to him by me) a photo of it: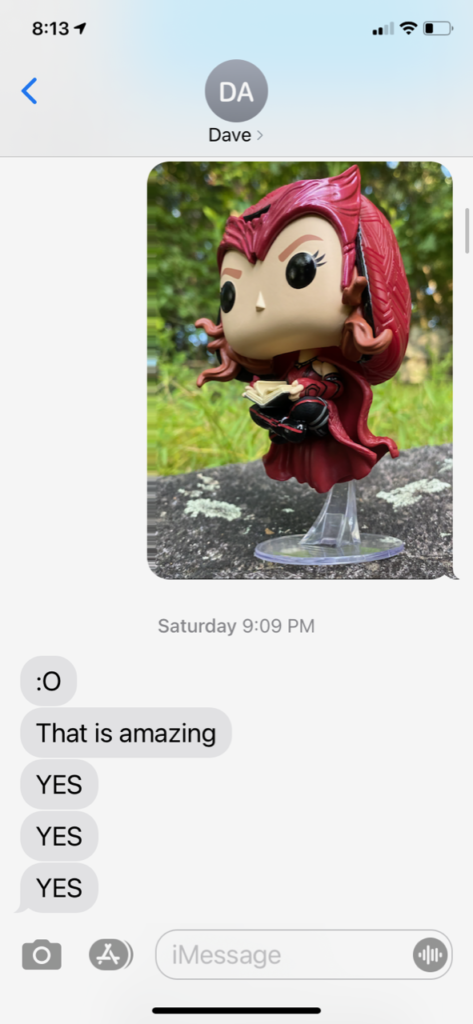 As I suspected, he really dug this POP Wanda, and he is not a toy (and especially not a Funko) person. So this moment was clearly an excellent one for Funko to choose to capture in super-deformed form.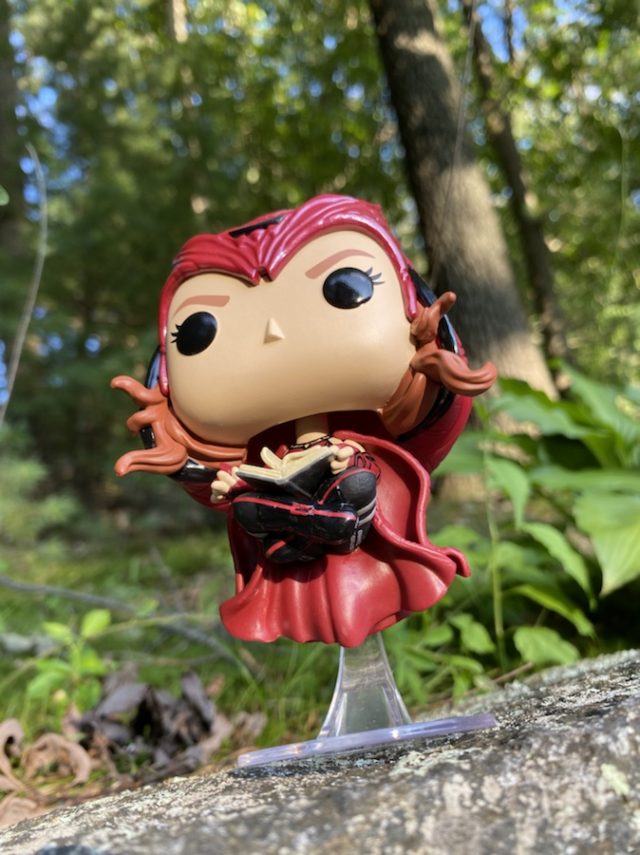 Like Agatha, Wanda is permanently attached to a clear stand so that she's "hovering", which is totally fine—there's no reason this version should ever be grounded. The whole coolness factor of the scene is that she's floating in midair and perusing the Darkhold, after all.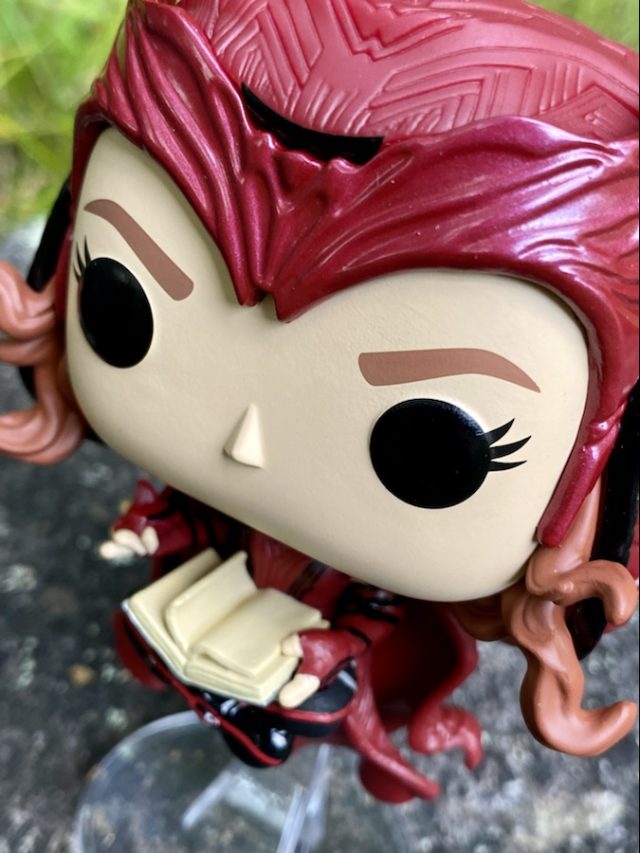 I like that the Darkhold is sculpted with the page being turned dynamically, although it would have been neat to have some actual writing (or random scribbles) printed on the pages. The impressive amount of sculpted and painted details on Scarlet Witch's gloves and costume more than make up for that, though.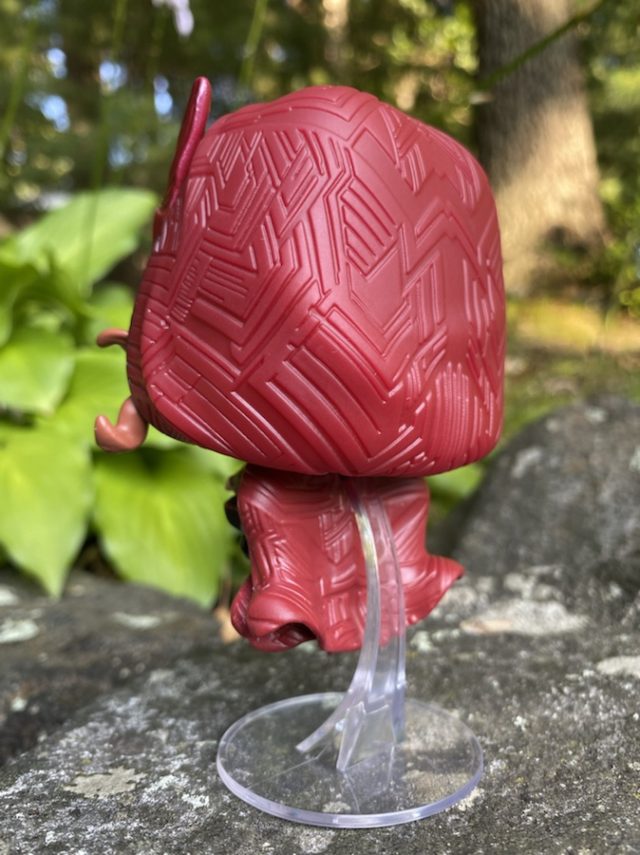 I was especially pleased and surprised to see so many sculpted lines on the back of Wanda's cloak. I hadn't really noticed any designs on the back of the cloak in WandaVision itself, so it was interesting to learn something new from a Funko POP, of all things. We have come a long way from the very basic and under-detailed POPs of a decade ago!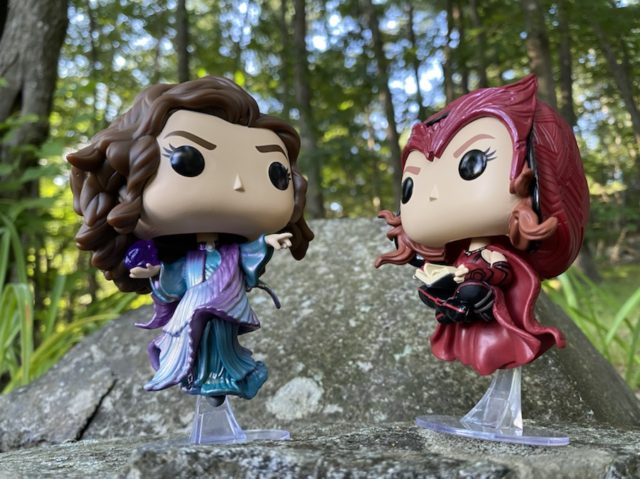 Overall: For 100% unique sculpted figures that retail for 10 bucks, I think this WandaVision Funko POP trio is very solid overall. The floating poses for Wanda and Agatha are terrific, and I appreciate that Funko integrated thoughtful details such as Agatha's energy effect and paint deco on Wanda's hands and gloves to make the figures feel visually interesting. Monica Rambeau is easily the least thrilling aesthetically of the three, but even her costume has a lot of sculpting and deco on it to look accurate, and her hair looks great.
Funko has really improved in quality control and design over the years, and it definitely shows. I'm not altogether wild about the iridescent paints on Agatha's robes or the lack of energized eyes on Monica, but as a whole these are nice figures that will look good on a shelf or be fun (and inexpensive) holiday gifts for fans.
GRADE: B+
The post REVIEW: Funko WandaVision POP Vinyls Figures – Scarlet Witch Agatha & Monica Rambeau appeared first on Marvel Toy News.